50 steem Giveaway for all of you.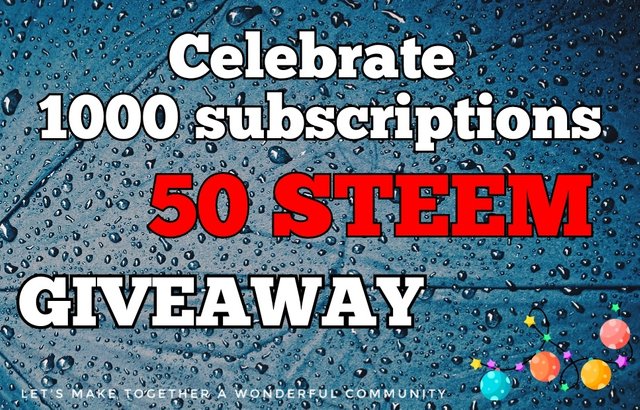 First of all, thank you all very much for being by the side of the community. In just 2 months, our community has surpassed 1,000 members. Today is a happy day. I would like to celebrate this happy day with all of you.
50 steem has been allocated for you. Everyone can get it. This is not a big gift. It's just courtesy. Hope you all enjoy it. I will send this gift to you in a short process.
What to do to get free STEEM: -
You must subscribe to the WORLD OF PHOTOGRAPHY community. Take a screenshot after subscribing. Then comment on that screenshot below this post.
Like This

Special Note: - You must have at least 1 post in the WORLD OF PHOTOGRAPHY community.
You can participate in this GIVEAWAY for up to 7 days. Last time to participate: - 5 April [6:00 PM UTC]
On April 6, 50 STEEMs will be distributed equally among all participants.
HAPPY PHOTOGRAPHY
Cc:- @steemcurator01, @stephenkendal
---