increase power to make strong Community
---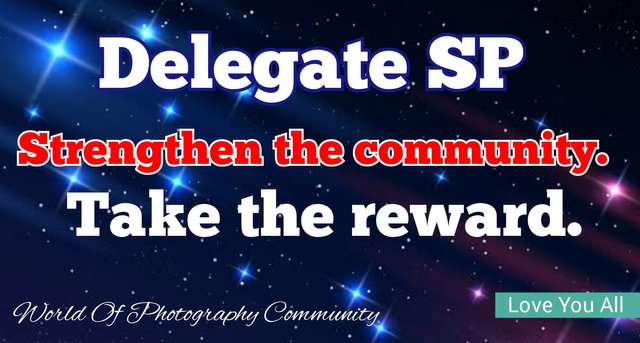 Our community has grown very fast. Lots of content creators share their content in this community every day. That is why we have taken initiatives to increase the power of the community. Your cooperation will increase the power of the community. As a result, you will all get big value votes from the community.
---
WORLD OF PHOTOGRAPHY COMMUNITY is grateful to all the delegators. Some user have delegated to our community. Some more, some less. We would give each delegate a rewards at the end of the week.
We will give 2 steem per 1000sp ratio per week .
Suppose
if you delegate 1000 sp you will get 2 steem per week.
If you delegate 500sp you will get 1 steem per week.
if you delegate 100 sp you will get 0.2 steem per week.