Weekly Photography Challenge #2 - My Favorite Possession
English

Hi Steemians, that's my entry for the "Weekly Photography Challenge #2 - My Favorite Possession".
After thinking a while about what object in our household I emotionally associate more with than the demand on it to function pleasantly, I decided for my beloved and meanwhile not any more quite new chessboard made of rosewood together with the heavy and yet comfrotably in the hand lying pieces. In my eyes it's a real jewel.
It has been many years since I decided against a career as a professional chess player - nowadays I play blitz chess almost only on the Internet just for fun - but when a friend who also plays chess visits me occasionally, it's still a pleasure to dig out the old chess board and play a few games.
As admin of "The Chess Community" I also owe it to myself to stay in reasonably good shape. :)
Enjoy the pictures! :)
Deutsch

Hallo Steemians, hier mein Beitrag zur "Weekly Photography Challenge #2 - My Favorite Possession".
Nach einigem Nachdenken darüber, mit welchem Gegenstand in unserem Haushalt mich emotional mehr verbinde als der Anspruch an ihn, dass er gefälligst zu funktionieren habe, entschied ich mich für mein geliebtes und mittlerweile nicht mehr ganz neues Schachbrett aus Palisanderholz samt den schweren und doch angenehm in der Hand liegenden Figuren. In meinen Augen ein wahres Schmuckstück.
Es ist nun schon viele Jahre her, dass ich mich gegen eine Karriere als Berufsschachspieler entschied - heutzutage spiele ich fast nur noch spaßeshalber Blitzschach im Internet - , aber wenn mich gelegentlich ein ebenfalls Schach spielender Freund besucht, ist es noch immer ein Genuss, das alte Schachbrett hervorzukramen und ein paar Partien zu spielen.
Als Admin der "The Chess Community" bin ich es mir außerdem schuldig, einigermaßen gut in Form zu bleiben. :)
Viel Spaß mit den Bildern! :)
---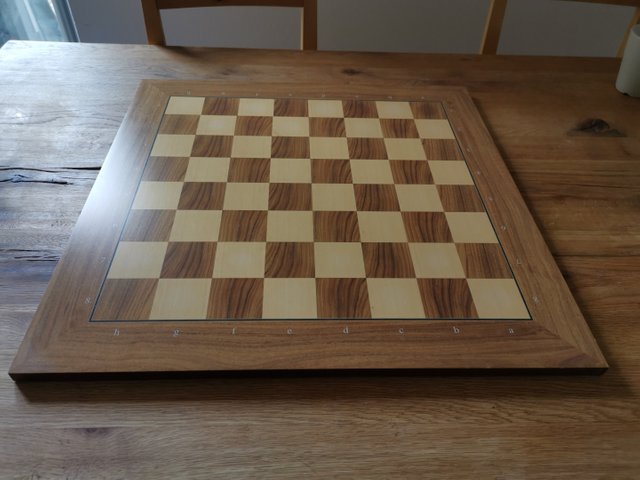 ---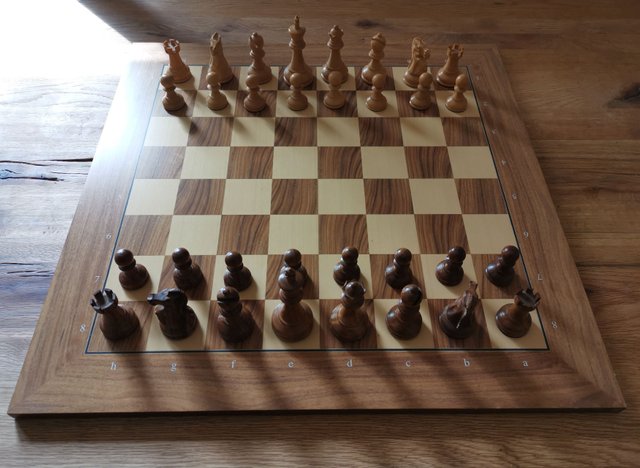 ---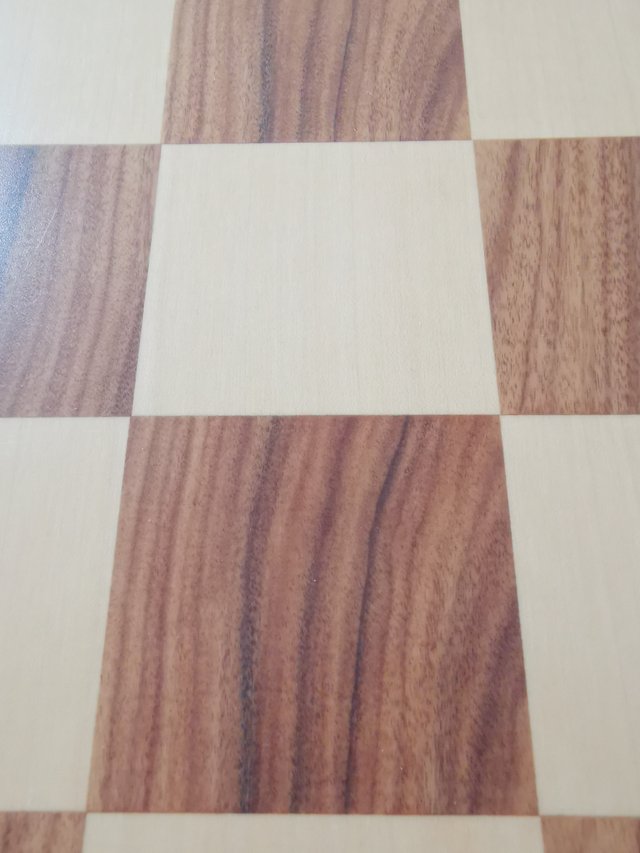 ---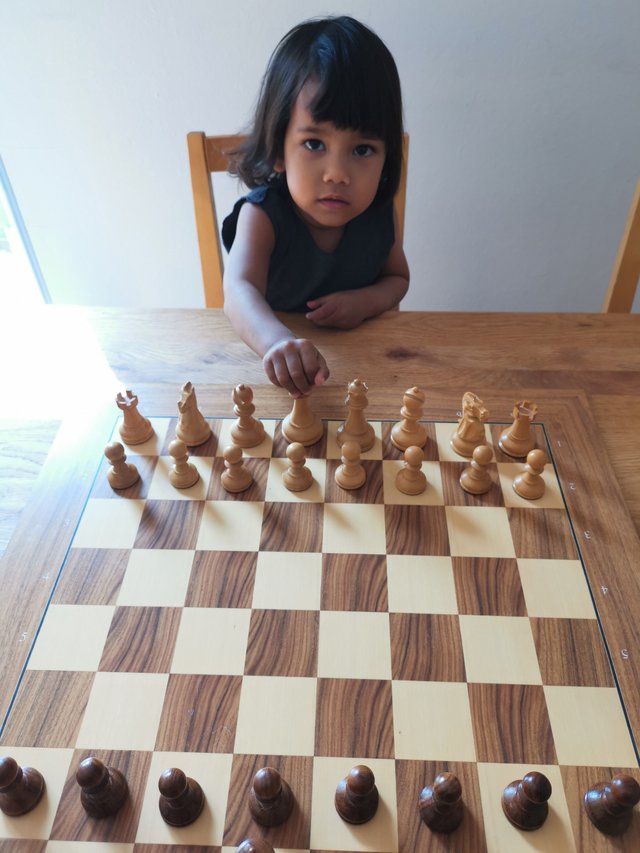 ---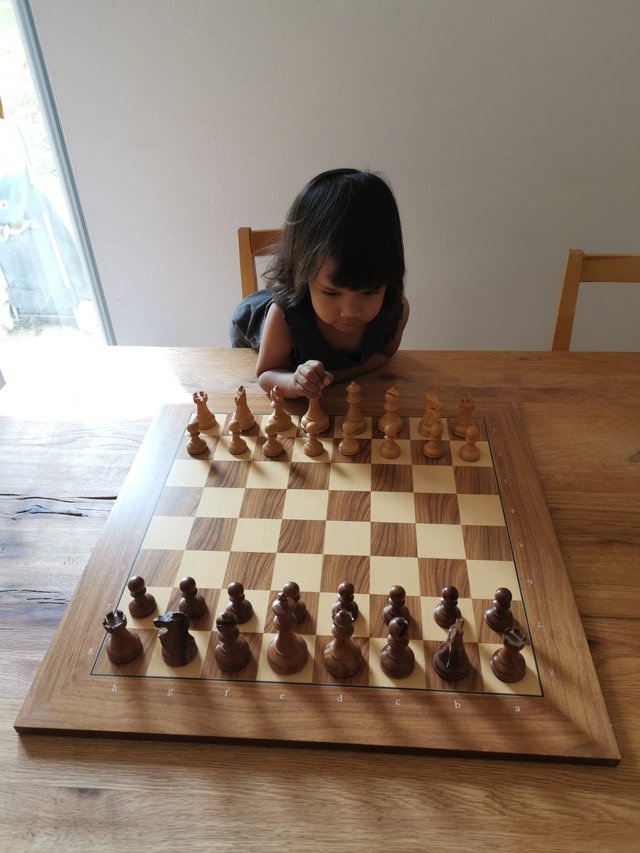 ---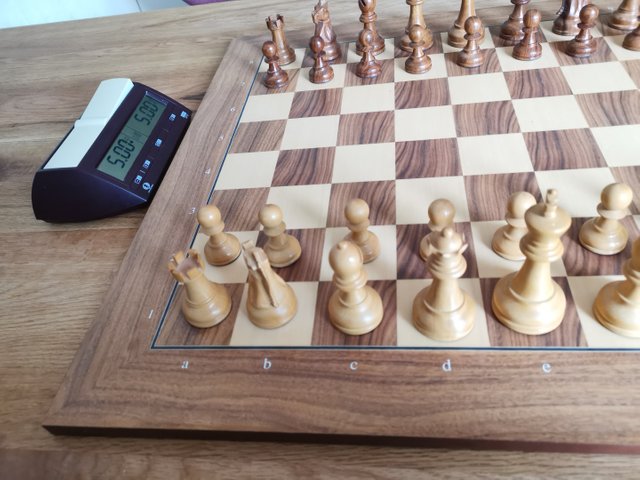 ---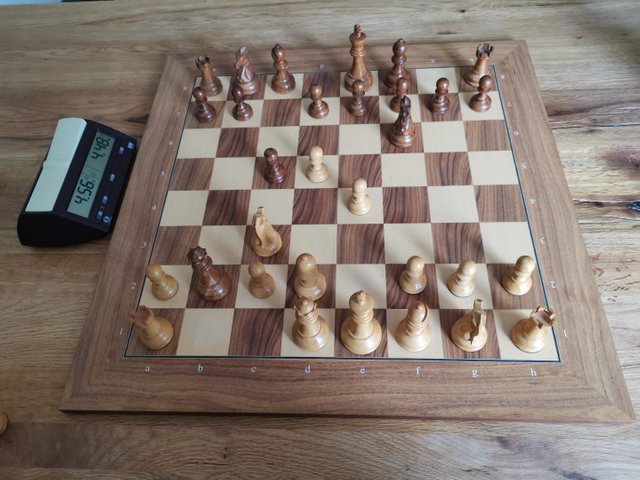 ---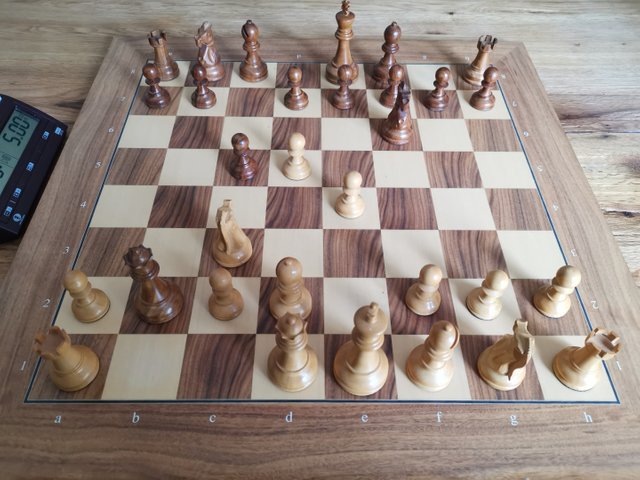 ---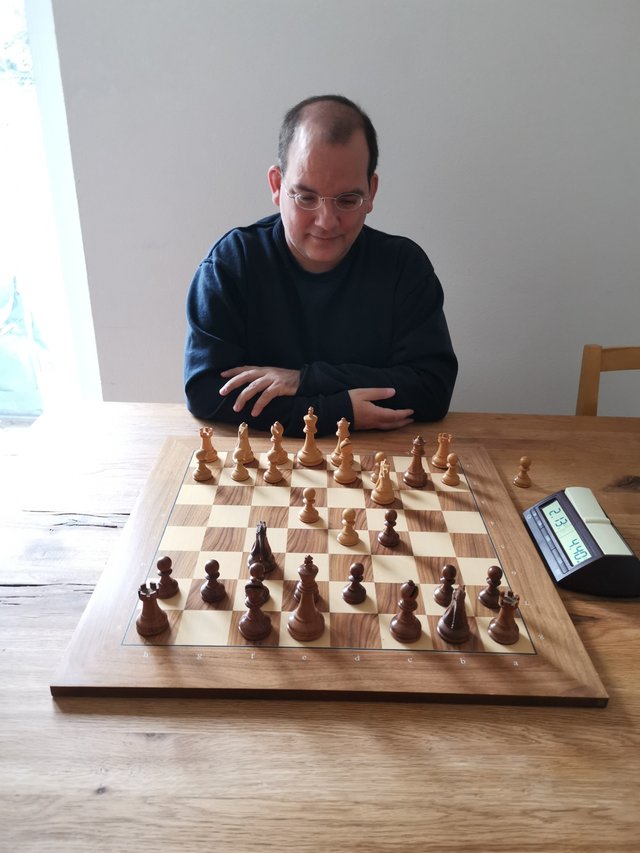 ---