Digital art_2020. Celestial Earth Guards
Hi friends!
As I wrote recently, I like to draw on the theme of space art.
Despite the fact that in the cinema aliens are most often shown as hostile monsters, nevertheless I believe that somewhere civilizations friendly to us exist...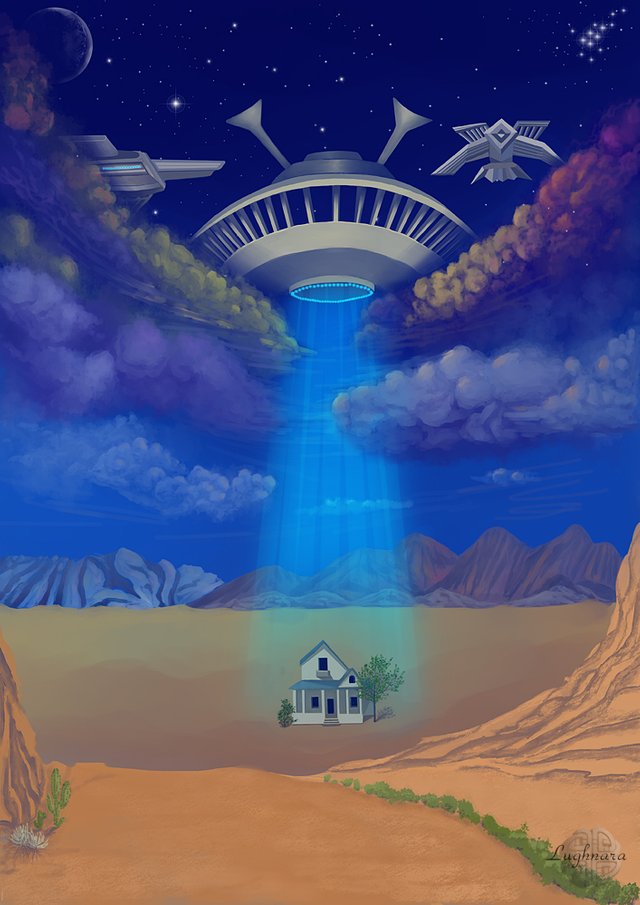 Sketch in Paint tool SAI 2
Base colors
Searching a cloud's forms
Spaceships and background mountains
Details
Making mild shadows on background, drop shadow under house, texturing foreground
Spaceships
House in desert
Last steps I opened my artwork in Photoshop to draw a spase environments and earth's plants near a house and on foreground
Finally I drew a light from big ship directed to house as a shield.
So, it's ready!
Have a nice and creative day!
Regards
Gera
This picture you csn buy in full size in my store on ** Place**