Combination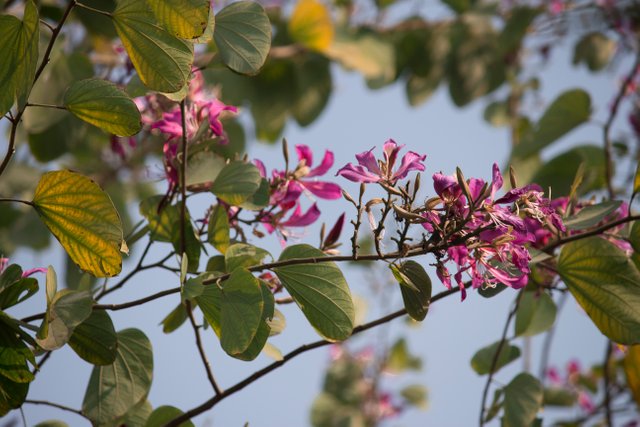 Great Combination of Nature. And this is Genuine Photo. Sky , Green leaf, and magenta colour flowers looks amazing here. This is a great combination of nature. The sun reflection looks here. Because of sun reflection the green leaf looks some yellow here.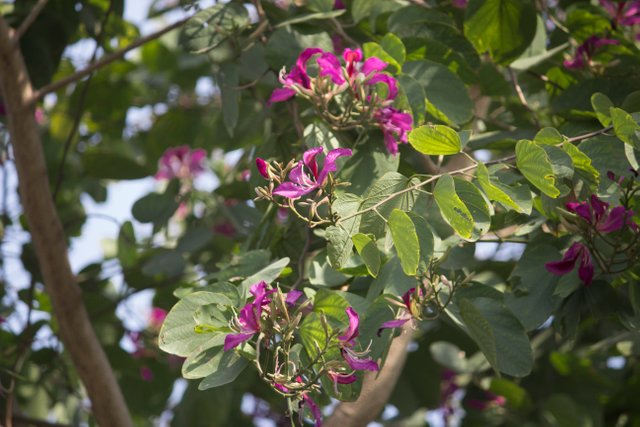 Another picture. Same tree. Same place. Sky looks very little here. Sunlight comes from one side. Looks like the tree getting some sun bath. Magenta colour looks bright here.
Thanks for watching.