Encounter with Real Life Heros
Being at the hospital for almost one and a half month now, almost all the staff here knows me. The security guards, lift man, nurses, cafeteria guys everyone keeps checking on my hubby's health. In the passing I do take a couple of moments to talk to people around. The security guys specially have been very kind. When my hubby was in ICU and there were limited meeting timings, they would allow me to extend up a bit and stay with him. It was a very kind gesture from their side. They would check if I had lunch and dinner or not.
While talking to the security guards I understood that all of them have been previously working with the Military force, they would tell me about their stories in the force. Some of them have been directly at the war fronts and have had life threatening experiences at the borders. It was interesting to hear their war experiences. They were some real life heroic stories, but one of them has just stuck very strongly in my mind.
This person was in the Kargil war of 1999. The Kargil war was an armed conflict between India and Pakistan on the border of Kashmir. He was at the border on the front foot. He mentioned that on one night there was a cross fire and he was hit with 2 bullets, 1 in his arm and the another in his shoulder and he had a severe fall after that which damaged his spine completely. He was rushed for medical assistance, and they did remove the bullets and made him safe, they did not treat him much on the broken spinal cord. He did not have a lot of pain at that point of time so no one could gauge the severity of it. After 2 months of treatment he was sent home. Because of his health condition he had to quit the army and continue with his life in his village home. He had a active life after that at his home, where he was involved in farming and doing all the other household daily chores. After some years he started feeling the pain in his spine, he started visiting his local doctor, there some physio was done, but not much of difference. In the village there were not many facilities so he had to do with what was available, but then over a period of time he was losing his mobility. So then he came to Mumbai city for his treatment in this hospital. Which I feel was very kind of the hospital to take that action. He narrated how for this 21 years with severe pain he was still up on his feet and never made himself feel handicapped.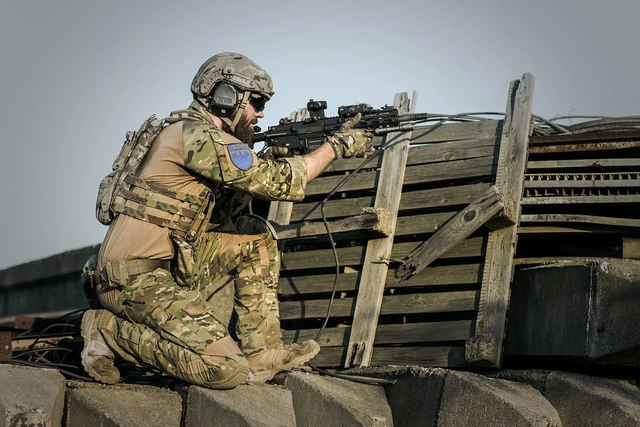 Source
He is one such person, whose story was so inspiring but then there are so many out there on the borders , each one of them has a story to tell, inspiring and motivating. They do not sit back with any excuses, they just fight and keep it up. There is so much to learn. The amount of sacrifice these soldiers at the war make, I do not think that as civilians we can ever ever repay them in any way. The senior guys at-least get some recognition but the juniors they never even get noticed for their heroic deeds. While we are so comfortable in our homes, these people are there on the borders in extreme conditions. Life is so tough for them, but they never complain. They live with so much of discipline and respect even in the most trying circumstances. We take life so much for granted but when we come across people like these we understand that life is not a bed of roses for everyone. We cry for small things, just like this lockdown, where we have to sit at home for few days and we are feeling so much pained about it. Imagine these people are at the border for days and months in extreme situations, at times compromising on food and basic necessities also and still they are ready to fight for their countries at any given time.
All I have to say is I have a lot and lot of respect for them.
Thank you for visiting my blog. 👼🏻👼🏻💖💖🌹🌺🌸




"Unlimited Abundance, Blissful Happiness and Unconditional Love"
Member of
---
| | |
| --- | --- |
| Supporting People Who Help Make The World A Better Place @ecoTrain | |
---