Now the rainy season is in full swing
Dear Steemit friends,
Here I am sharing with you about the rainy season and the lightning in the sky and the sound of thunder and the sound of thunder.
At present the monsoon season is in progress in our country. The second season of the monsoon season is the month of Ashar Shravan in our country.
It rains a lot in our country at this time of the year, but this season looks different. I don't know what happens in the future, but the cloudy sky seems to be very exceptional and sometimes rainbows are seen in the sky.
After the scorching heat of summer, the rains come. When the scorching heat of summer burns nature and people start to squirm in the unbearable heat of animals and birds, it comes down with the rains and incessant rains. Where people spend some time in peace.
The rainy season scenes are very nice,In the rainy season, rivers, canals, canals and beels are swarming in the water, frogs swell their mouths and call out with joy in their minds. I wait for the fishermen to bring the fish.
In our country, communication system is available in monsoon season, rivers and canals are filled during monsoon season, so the means of communication through boats, engine boats, steamer inflatable boats, etc. are improved and people enjoy many facilities for travel. This is our river communication system in monsoon season.
Many people in rural Bengal of our country depend on monsoon. Many people have to cultivate depending on this monsoon. Many times planting vegetables and paddy in many places. There are many benefits of planting vegetables during this monsoon.
There are advantages to the monsoon as well as disadvantages as the market is flooded during the monsoon season.
On the eve of the monsoon, I shared some pictures of cloudy skies and rainbows.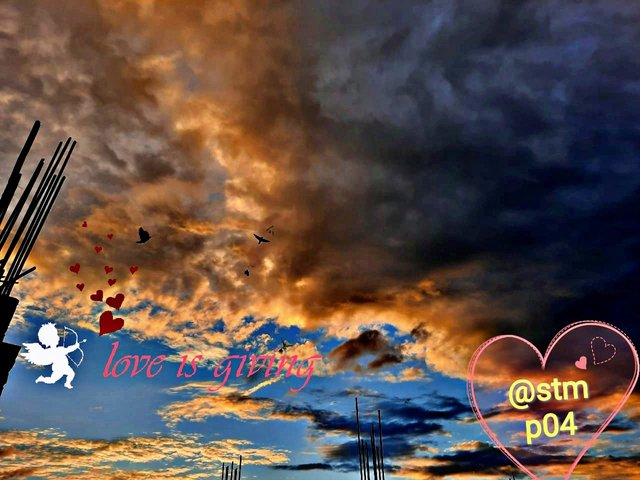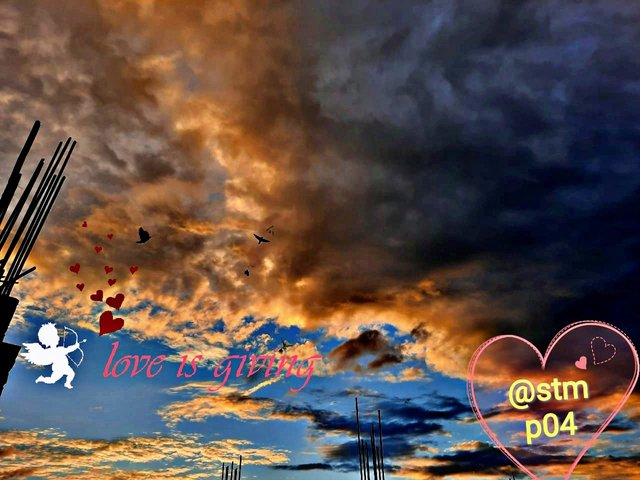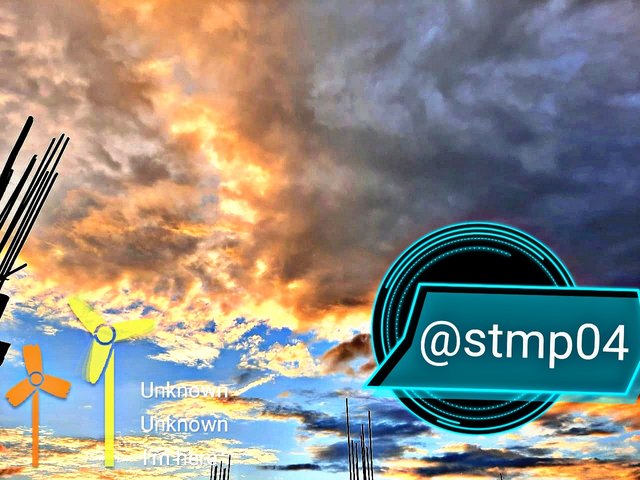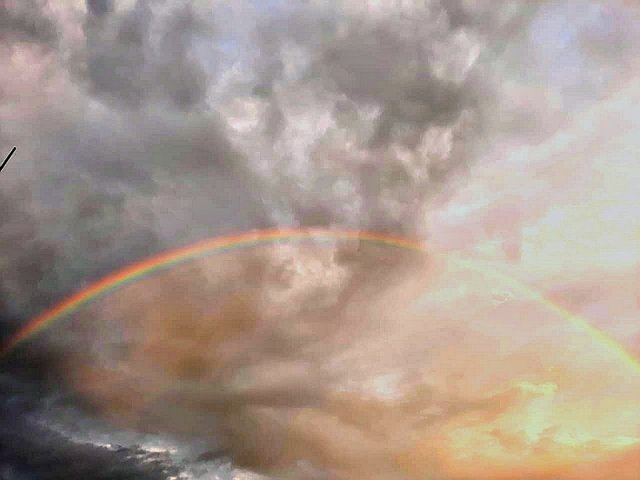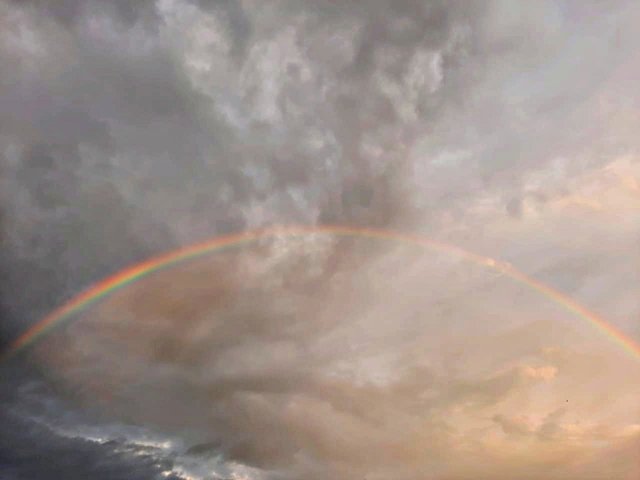 • Manual post ----------- @stmp04
• Photographer --------- @stmp04
• Photography ----------- Rainbow in the cloudy sky
• Device Model --------— Samsung galaxy 51A
• Edit picture ---—----- #PicsArt
• Location ----------- Monohardi Bangladesh 🇧🇩
You can see my post steemit blog @stmp04 and blurt blog @stmp04 and #Facebook-nazrul