Token Review - Little Ugly Duck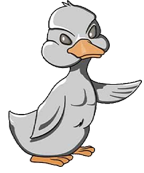 For todays review, we will discuss about this token called Little Ugly Duck or LUD for short. Below are the basic information about the token:
Token Name: Little Ugly Duck
Token Symbol: LUD
Status: Active
Launched Date:June 7, 2021
Total Supply: 10,000,000,000,000,000,000,000,000
Total Burned: 8,190,641,646,015,750,000,000,000
Total Holders: 13,624
Website: Little Ugly Duck Website
Twitter: @littleuglyduck4
Telegram: https://t.me/littleuglyducky
Contract Address: 0xde009cb3371825bafb80a01004c58f8166ee13d5
BSC Scan: https://bscscan.com/token/0xde009cb3371825bafb80a01004c58f8166ee13d5
✔️ Each transaction taxed 10%. Out of the 10%, 6% is burnt, 4% is distributed to holders.
✔️ Developer is already doxed.

✔️ Lite Paper.
✔️ Roadmap

✔️ Top Wallets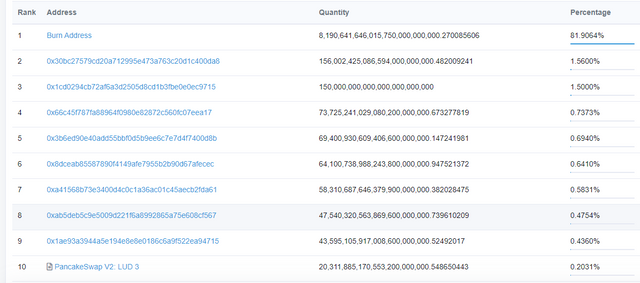 ✔️ Compiler Snapshot

✔️ Global community group in Telegram has 6,151 members.
✔️ Trust wallet logo
⚠️ Not yet listed in Coin Market Cap
⚠️ Not yet listed in Coingecko