Aceh New Normal -1|| Back To Work 13-07-2020
Eng> Scroll down
Hai semua sahabat steemian. Apakabar kalian semua? Tentu harapan saya semoga sahabat sehat dan bahagia selalu. Selamat datang kembali di blog saya @rikaz87.
Sahabat semua, hari ini adalah hari new normal (status normal baru untuk wilayah aceh) berdasarkan keputusan pemerintah aceh. Hari ini juga saya mulai masuk kerja. Selaku pelayan publik tentu hal ini adalah sangat membanggakan bisa kembali beraktifitas. Saya adalah pelayan publik yang bertugas di kantor tata usaha Min 26 Aceh Utara.
Hari pelayanan berjalan dengan sukses, namun untuk besok kami akan kembali mengacu pada surat edaran pemerintah daerah aceh utara. Mengingat status covid19 di aceh utara masih status orange, maka kita harus mengutamakan keselamatan semua pihak dengan menaati protokoler yang telah ditetapkan dalam surat edaran tersebut oleh pemerintah daerah aceh utara. Pada intinya kami telah kembali bekerja untuk melayani semua pihak yang membutuhkan pelayanan di lingkungan pendidikan dasar kementerian agama aceh utara.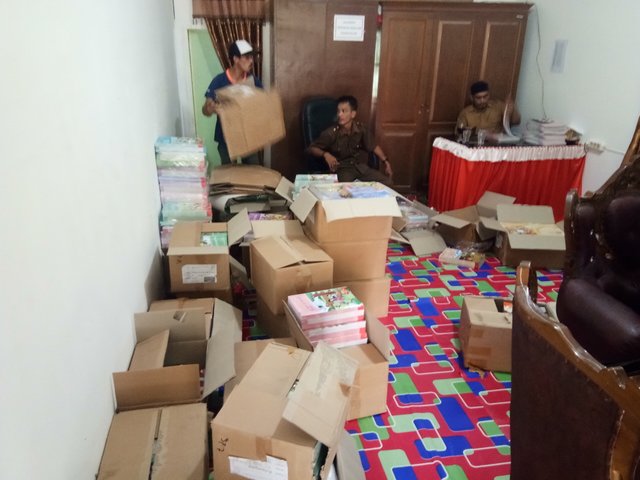 Teman-teman sedang membuka buku ajar baru untuk dibagikan kepada siswa/ my friends is unboxing the lesson books to deliver to students.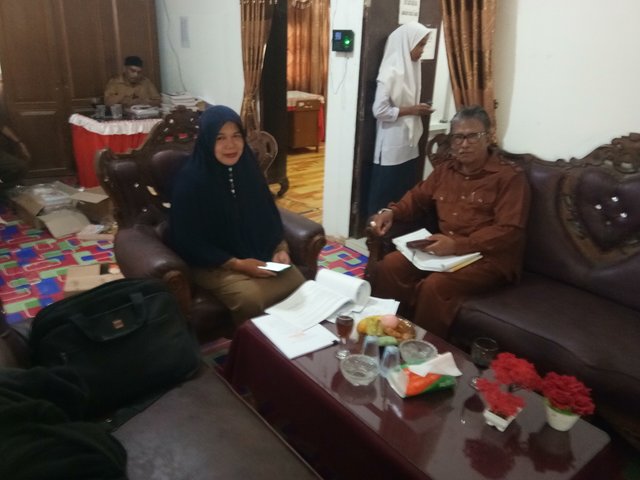 Min 26 headmaster got a visit by internal education assessor./ Kepala madrasah sedang mendapat kunjungan pengawas pendidikan internal kemenag aceh utara.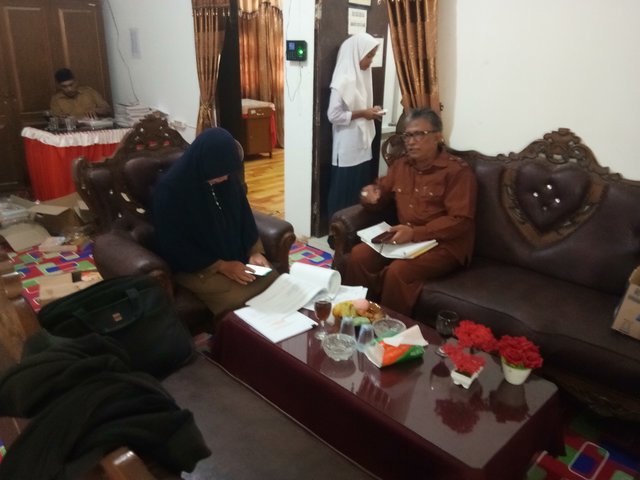 Semua photo di shot dengan kamera vivo/all photo taken with vivo smartphone camera.
Eng by google transtool:
Hi all steemian friends. How are you? Of course my hope is that you are always healthy and happy . Welcome back to my blog @ rikaz87.
Friends! today is a new normal day (new normal status for the Aceh region) based on the Aceh government's decision. Today I also started going to work. As a public servant of course this is very proud to be back in activity. I am a public servant in charge of the administrative office of Min 26 Aceh Utara.
The day of service went successfully, but for tomorrow we will again refer to the North Aceh regional government circular. Considering that the Covid19 status in North Aceh is still orange, we must prioritize the safety of all parties by obeying the protocol set out in the Circular Letter by the North Aceh Regional Government. In essence, we have returned to work to serve all those who need services in the North Aceh Ministry of Religion's basic education environment.
Itu saja dari saya untuk hari ini, terimakasih
That is all from me, thank you very much
Warm regard
Salam hangat,