Aceh New Normal-Day 2|| Back To Work 14-07-2020
Hai sahabat steemian. Semoga sahabat ku selalu sehat dan bahagia. Kembali dengan saya @rikaz87 dalam postingan Aceh New Normal hari ke-2 kembali ketempat kerja.
Seperti kemarin hari saya dan anak-anak kembali berkumpul sekolah Min 26 Aceh Utara. Anak-anak kembali belajar di halaman dan kelas mereka masing-masing. Saya dan teman-teman kerja juga tetap melayani siapapun yang memerlukan pelayanan.
Hari ini (hari kedua) anak-anak tidak ramai yang datang kesekolah. Pihak sekolah tidak mengetatkan peraturan kehadiran murid kesekolah. Anak-anak yang hadir kesekolah adalah anak-anak yang berdekatan tinggal dengan sekolah, juga sebagian dari mereka datang diantar oleh orang tua mereka.
Sekolah tetap kita buka atas permintaan wali murid, sebab mereka tidak memiliki alat teknology informasi untuk belajar dirumah. Walaupun demikian kita tetap hati-hati dan waspada terhadap keadaan buruk yang akan terjadi mengingat status yang melekat pada aceh utara adalah status orange.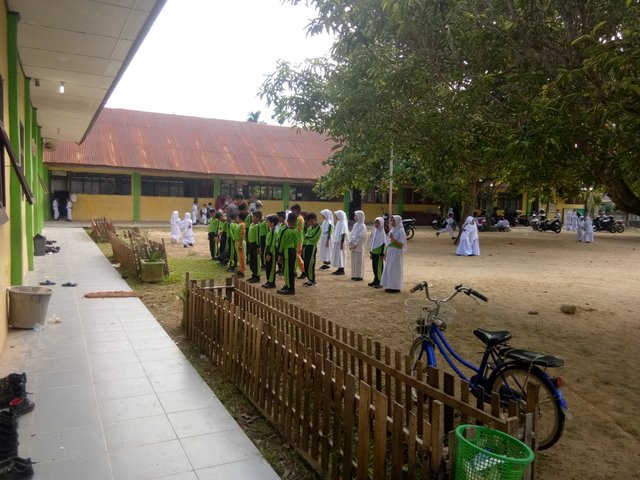 Anak-anak sedang mengikuti kegiatan pagi di halaman/Students with their morning activities in the school yard.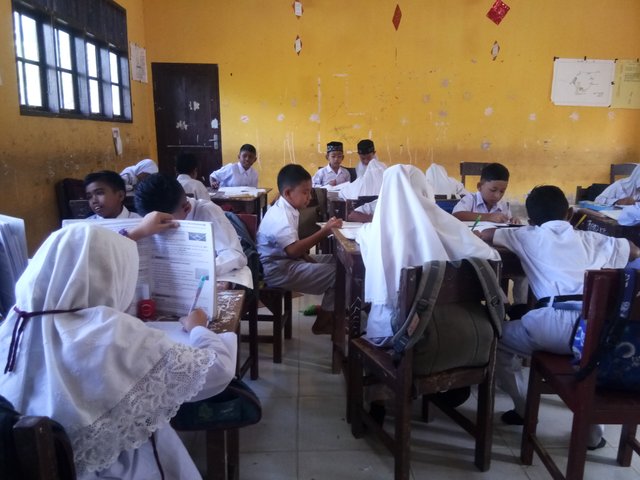 Anak-anak sedang bahgia dengan kegiatan mereka dalam ruangan/Students are happy with their activities in the class room.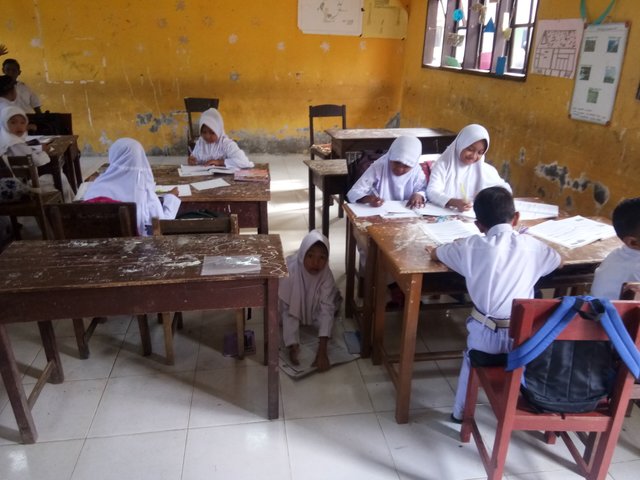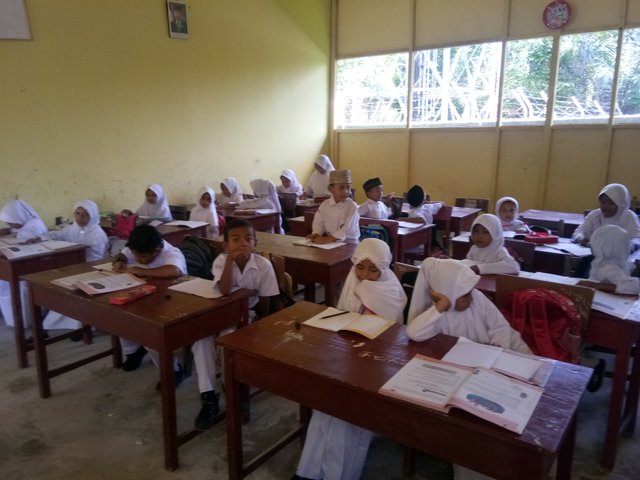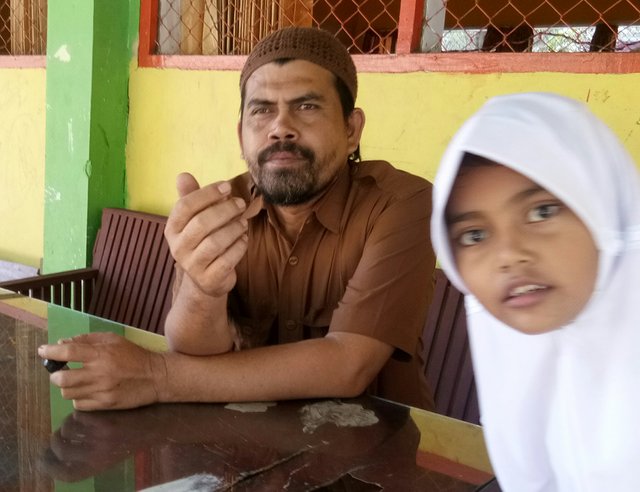 Saya sedang mengambil masa rehat sejenak selepas kegiatan/Me in rest time after doing some activities.
All photos sharing to you have been taken with smartphone camera vivo v5.
Eng version by google transtool
Hi steemian friend. Hopefully all of my best friends are always healthy and happy. Back with me @rikaz87 in the post Aceh New Normal day 2 back to work.
Like yesterday today my children and I gathered again at Min 26 Aceh Utara school. The children went back to studying in the school yard and their own class. My colleagues and I also continue to serve anyone who needs service.
Today (second day) children are not crowded who come to school. The school did not tighten the school attendance rules. The children who attend school are children who are close to live with the school, also some of them come accompanied by their parents.
We keep the school open at the request of the guardians of students, because they do not have information technology tools to study at home. Nevertheless we remain cautious and vigilant about the bad circumstances that will occur given the status attached to the North of Aceh is the status of orange level.
Demikian sahabat dari saya untuk sahabat semua. Terimakasih
That is all from me to you. Thanks for stopping by.
Salam hangat/ Warm regard
@rikaz87