Sensibility
Is it true what they say?
Are women more sensible than men and the only ones who struggle through life? Is it true that women are described as leaking creatures on their way to the next period, having their period, just had their period, not able to hold their pee and ending up with diapers again?
Is it true no one likes women for real because they are mean and always complain about how unfair life is?
Is it true you can beter not befriend with females because they are after your money, too lazy to clean up the house and spend their entire day on the sofa calling their friends? Is it true they envy men and would love to be one and it's envy that changes them into fat monsters? Or is it because they always feel the need to talk, explain, gossip and cannot stand their mother-in-law you can better avoid them because they are ungrateful and not loyal at all?
Or is it "the study of literature (or life as a woman) that lead them to a growth of intelligence and sensibility" like Google translate and... made them conclude one is better of alone in a world made for and lead by men?
The prompt is written in bold and provided by @mariannewest.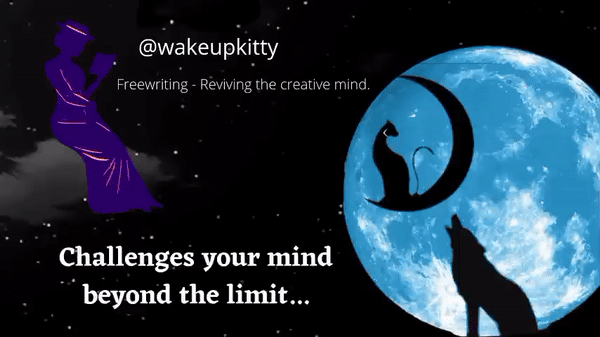 CCC = #hive-166850
This is an Invitation to join #ccc for Guaranteed 👍 Daily Income 💵 and Payout 💸 for Newbies (2.0) 🐟 🐜 🐛 in #ccc 👣 and Follow 👣 the Honor Code 🏅 - the Creed (Conditions and Limits Inside)
AND
the latest update <<< please click to read.
Contests and giveaways are hosted by: @team-ccc @wakeupkitty.pal @freedomshift @gertru @wakeupkitty and @felixgarciap. We help the little fish grow on Steemit for nearly 4 years. Not a little fish? Don't worry. All contests/giveaways are open to anyone.