Sweetheart flower// 10% rewards for @steemjapan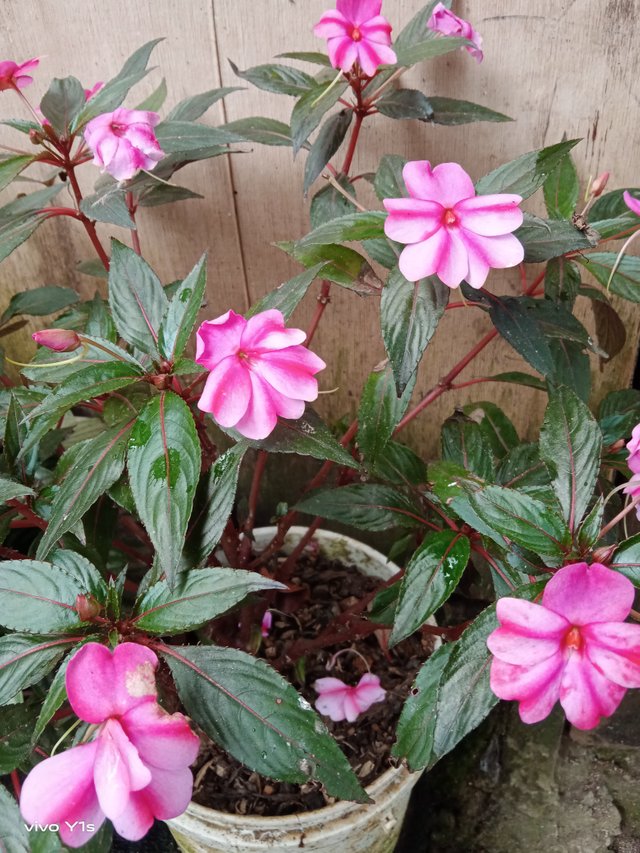 A wonderful day to all here in @steemjapan hope you're all in good health and condition.
There are a lot of flowers that surround us, mostly women love to take care of them. Every flower has its differences and meanings.
Flowers bring a good atmosphere in the environment, every time we see flowers bloom in different colors it can reduce stress and contributes to a positive outlook in life.
Taking care of flowers is one of the hobbies that I loved. It could make my days brighter and happy.
One of the most simple yet attractive flowers I have is namely, Sweetheart this flower may be common but for me, this is unique because its name defines lovely and beautiful to look at.
Sweetheart has many colors and all are nice to see it can attract our eyes.
However, these flowers are easy to grow in a different type of soil but not in direct sunlight it can damage the flowers as well as the leaves may turn easily to dry.
Whenever you're in a bad mood seeing flowers may decrease some stress and help motivate your day. Flowers are also useful because they can make as decor in such activities and occasions and some of their use is one of the ingredients to certain products.
Thank you for taking time to read...
Always,
@itsmejos