Steem Japan Community Photo Contest: "What Makes You Happy?"50 Steem Total Worth Of Prizes!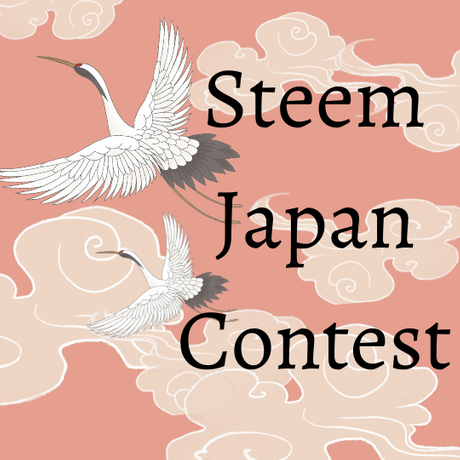 Hello to all happy steemians of Steem Japan, despite all challenges we face each day, still there are a lot of reasons to be happy. We encourage you to share it with us. It may be a picture of your pet, hobbies, food, or vacation photos, anything that gives you happiness. Let's make our community a happy environment and share it with us.
Steem Japanのすべての幸せなスティーミアンにこんにちは。私たちが毎日直面するすべての課題にもかかわらず、それでも幸せになる理由はたくさんあります。 それを私たちと共有することをお勧めします。 それはあなたのペットの写真、趣味、食べ物、または休暇の写真、あなたに幸せを与えるものなら何でもかもしれません。 私たちのコミュニティを幸せな環境にして、私たちと共有しましょう。
📝Rules/Kizoku;
All are welcome to join
Make short stories about a picture may it be present or past that leaves you happy memories.
You can send entries as many as you can
Submit your original photos
Don't forget to tag #happydays
🏆Prizes/Keihin;
👏First prize: 20 steem
👏Second prize: 15 steem
👏Third prize: 10 steem
👏Fourth prize: 5 steem
👏Fifth prize: 5 steem
Winners will be announced on June-23-2021
Post your entries now and share your happy days with us! We are expecting your participation and let us build Steem Japan Community into a happy community.
今すぐエントリーを投稿して、幸せな日々を私たちと共有してください! 皆様のご参加をお待ちしております。SteemJapanCommunityを幸せなコミュニティに作り上げていきましょう。
⭐ Steem Japan Wannabe? ⭐
If you don't live in Japan but want to join our community and contests? now you CAN 🎉
Delegate your STEEM POWER to @japansteemit, our curation account.
You will become a SP Delegator Member.
Japanese language is preferred but not a must since not everybody speaks Japanese.
So English is okay too.
STEEM POWER Delegation
Delegators will receive a monthly payout depending on the amount of SP that you delegated to @japansteemit.
SPデレゲーションここから簡単にできます。
Help us! We will help you too!
Thank you very much,
Steem Japan Team.