Steem Japan Community Update: 5/26/2021 New Contest (コンテスト情報)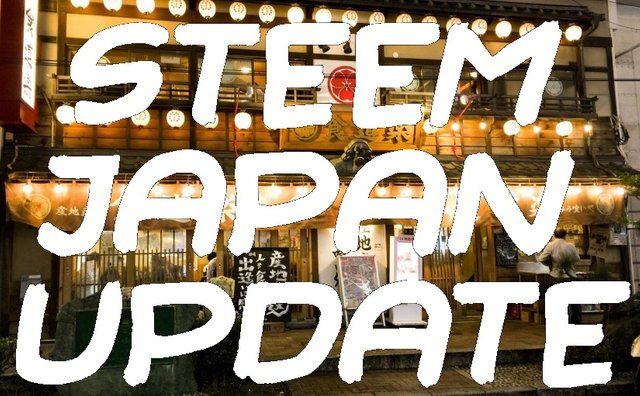 This week in Steem Japan Community
https://steemit.com/created/hive-161179
We are now on to 700 subscribers 💪
Active number of posts have been up a little.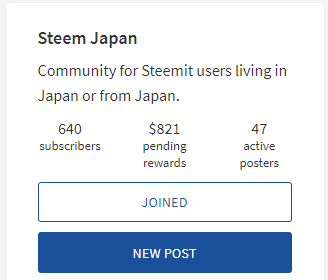 And New Members have been active 🤩 and posting in our community which is great!




Thank you for posting but we would like more active posts from everyone! Currently all community posts are upvoted by our curation account and trail which is not BIG but at least you will receive some rewards :)

Community account is doing well. Effective power is little over 7000 SP and we converted some SBD last week when the price went up to $19 so we have a lot of STEEM this week.
STEEM 909.688 STEEM
STEEM POWER 719.787 STEEM (+6,317.162 STEEM)
STEEM DOLLARS $19.764
TRX 108.685 TRX
Estimated Account Value $967.03
New Contest Idea for June!
6月のコンテストアイデア
We are going back to a photo contest. People like to post pictures and it is easier to understand for everybody and more people will participate? We are thinking food since there are a lot of food related posts in our community.
Something like this 👇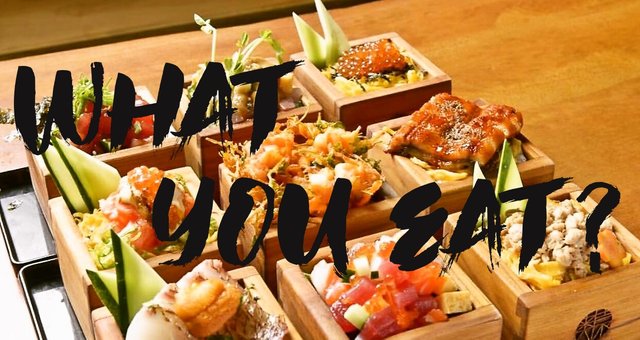 Japanese food you like to eat. Different foods you can find find in Japan. Foods that you made or eat for breakfast/lunch/dinner. Anything with food and the pictures you took.
Duration will be longer, budget and all theother details are coming soon.
今度のコンテストは食べ物の写真コンテストにしようかなと思いす。好きな食べ物とか、自分で作った家のご飯、レストランで食べれるものとか写真を載せて投稿してもらおうかと思います。
コンテスト期間はもっと長く、賞金など詳しくはまだ決まっていませんが、決まり次第お知らせします。
BUT!!!
This contest will not be a user base contest like we normally do which is like this 👇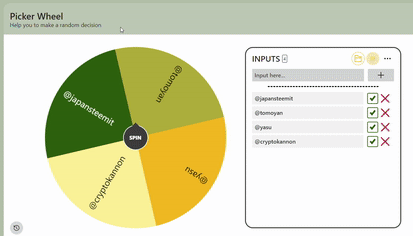 We normally pick winners from all the participants but this is not that great because we only receive 1 post from everybody.
This time, we are going to do post base like this 👇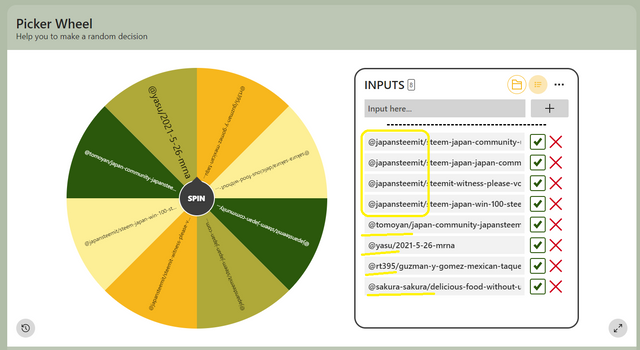 So you can post as many post as you like and if you post more, you have a better chance to win prizes.
一回だけの投稿で終わりのコンテストはさび良しいので、今度のコンテストはメンバーベースではなく、投稿ベースにしようと思います。
なので、より多く投稿した方が賞金を獲得するチャンスがあります。
If you have any other ideas and would like to run a contest, please let us know!
That is all for this week.
またね!
Team Steem Japan
Join our trail here for passive STEEM income
https://steemdb.online/dash.php?trail=japansteemit&i=1
STEEM POWER delegation
SP delegators will receive monthly payout depends of how much you delegate to @japansteemit.
Help Us, Help You!
⭐ Steem Japan Wannabe? ⭐
If you don't live in Japan but want to join our community and contests? now you CAN 🎉
Delegate your STEEM POWER to @japansteemit, our curation account.
You will become a SP Delegator Member.
Japanese language is preferred but not a must since not everybody speaks Japanese.
So English is okay too.
Come + Mingle with us.