Steem Japan: Delegation Update!

We have a new SP delegation from @shin-hana today 🎉
今日@shin-hanaさんからSPデレゲーションがありました!


She is new to Steem Japan community but it seems like she has been on this platform for a long time. It's great to have you here :)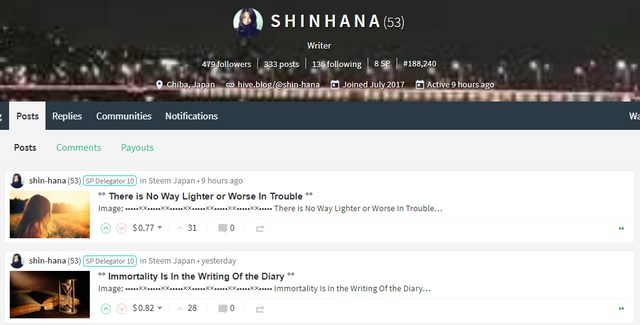 We have 14 SP Delegators
Our total effective power is now 7178 SP and it is growing!
We now have 14 delegators with different SP amounts so we updated a title like this so that it is easier to know who delegated and how much SP.
SP delegation can be hard for some people, but it is better to delegate SP to our community account than holding small amount in your wallet since you will get a 100% upvote from our curation account with 7000+ Power and our trails 😉
SP delegation will help you and everybody in our community!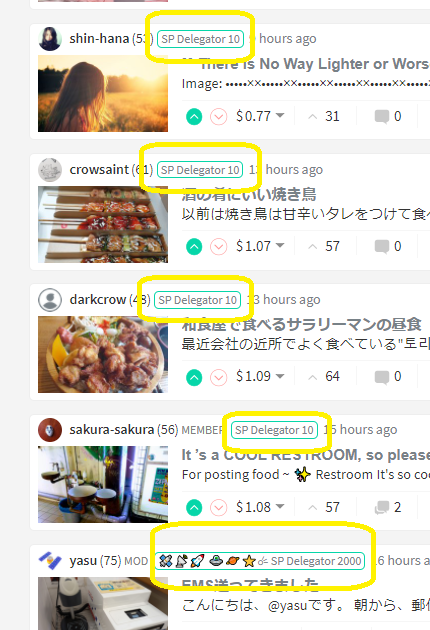 This is just a title update for visual reference and nothing else is changed.
We still support all our members posts regardless of delegation or SP amount.
(But this might change in the future when we have more members and active posts.)
STEEM POWER Delegation
SP delegators will receive monthly payout depends of how much you delegate to @japansteemit.
Help Us, Help You!
⭐ Steem Japan Wannabe? ⭐
If you don't live in Japan but want to join our community and contests? now you CAN 🎉
Delegate your STEEM POWER to @japansteemit, our curation account.
You will become a SP Delegator Member.
Japanese language is preferred but not a must since not everybody speaks Japanese.
So English is okay too.
Come + Mingle with us.