activity at the coffee shop 10% for japansteemit
Living today's life I started in a noble place in the Islamic boarding school that I love in the city of santri. In accordance with the activities of a man who was taking shelter under the banner of the institution, after performing the dawn prayer, I left the room to teach some students who were ready to wait in the hall.
When the evening call to prayer arrived, I told my sister who had just returned from the Darrut Talibin Dayah to return to the Dayah because she had to continue her routine as a student who was still active there. I drove him by motorbike and it took about ten minutes. After arriving at dayah darrut talibin, it didn't take long and went straight home. Before arriving home, my other sister contacted me by phone. I picked it up and asked to buy medicine at one of the pharmacies in gampong lancok. When I arrived I was forced not to go straight home because I had to wait a while for the pharmacy to open because it was just sunset.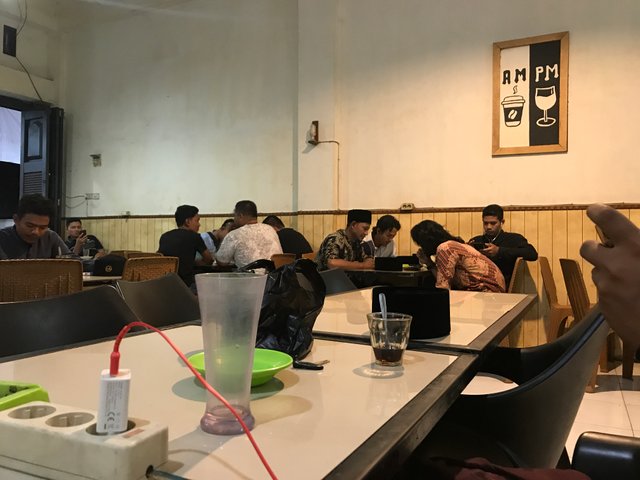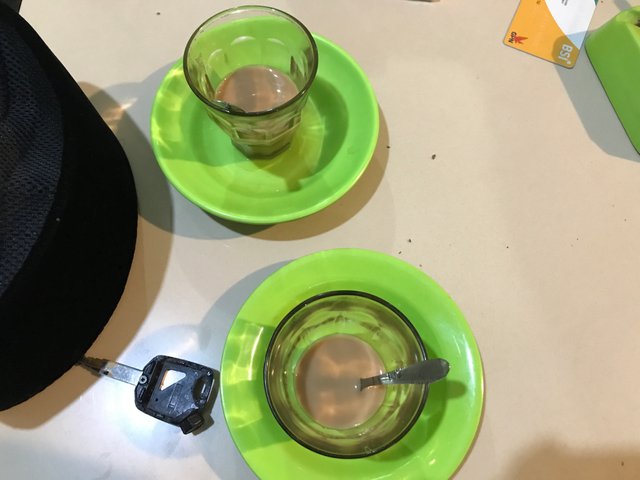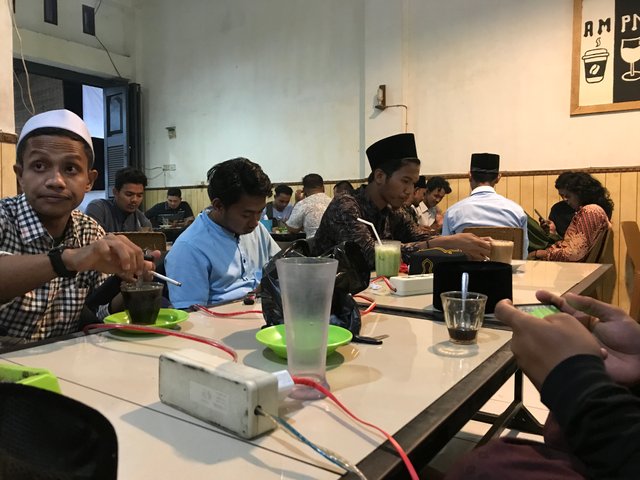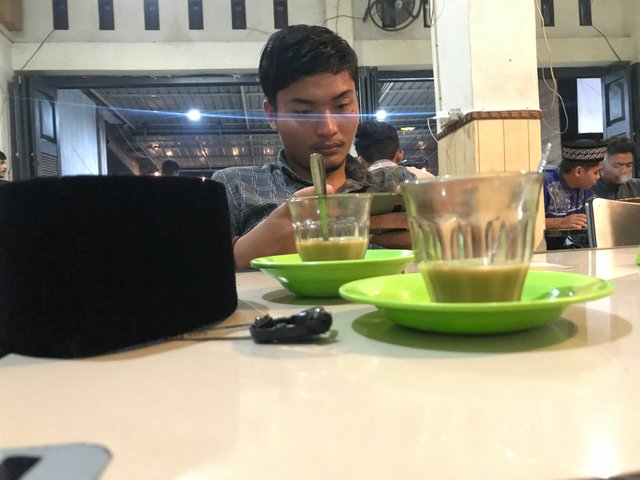 After taking medicine for my sister then I returned home. A few moments later I contacted a friend in the city of Ulee Glee to ask for coffee together at our usual place to hang out. After confirming the place and time, I headed straight to the small town. It took me about fifteen minutes to get to where we had agreed.
When I was at PM coffee or what we had agreed on together, it turned out that none of my friends were there. It wasn't long before one of them called me and told me they were on their way. They should have arrived earlier but because the weather outside was raining it disrupted their journey. At that time I chose to wait for them while enjoying a cup of sanger at PM coffee.