FOOD PHOTOGRAPHY: Craving Satisfied 07/27/2021
Steem japan no fūdo aikō-ka no minasan, kon'nichiwa!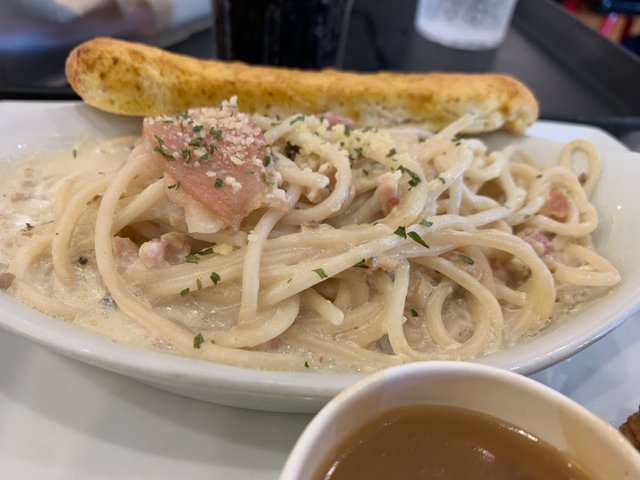 Today, let me share with you the food I am always craving - its CARBONARA.
Carbonara in Greenwich
Last week, I told my husband I really love to eat carbonara (for your info, Im not pregnant😜🤪🤨). But because of tons of paper works we had, we were not able to go and eat out. But right now, since I am almost done with my school clearance, we were able to pass by Greenwich and eat my all time favorite - Carbonara with Garlic Stick. Before, my craving is Lasagna but when I found out Greenwich is also offering Carbonara- I switched🤪😝☺️.
Yummy Lunch!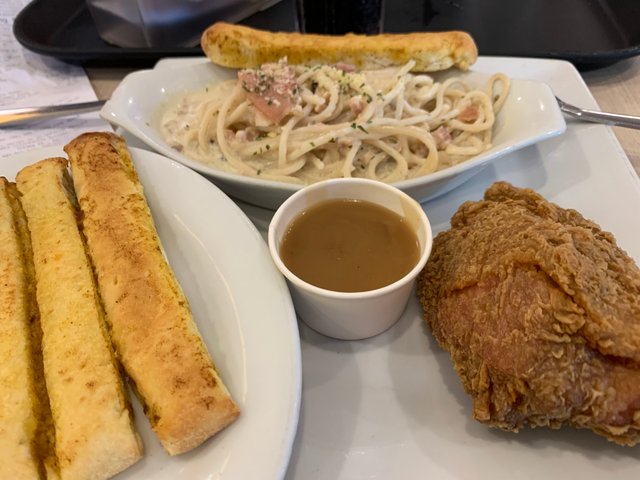 I ordered this package which cost around 2$. We, Filipinos were considered as rice lovers but these time I don't feel like eating it. So, I just orded chicken, 3pcs of Garlic stick and carbonara. I love this food since it is so creamy and very sweet. I am into sweet maybe that's the reason why I love it. Whenever we eat out and chose Greenwich, I always order this.
So, whenever you visit Greenwich, its a must try menu. And surely, its a CRAVING SATISFIED.
Have a great day and STAY SAFE everyone!
The Food Lover,

---
About the Author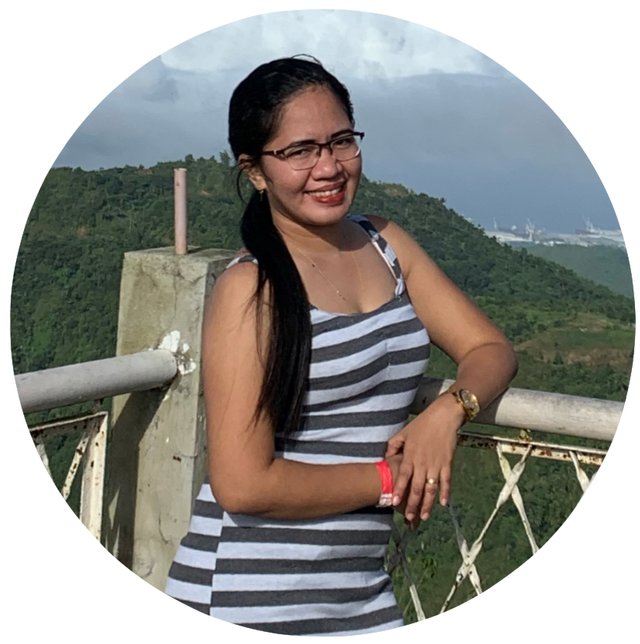 Aloha! @kyrie1234 is a Public Highschool Teacher handling in Grade 9 Math. She is the adviser of Grade 9- Special Science Class. She has a daughter who is 2 years old. She loves to explore the world and see its wonders. She wants to learn cooking and baking. She also loves different artworks and admires them. Again, thank you for the support.