Brewok Fried Rice.. Incredibly Fried Village, Delicious & Delicious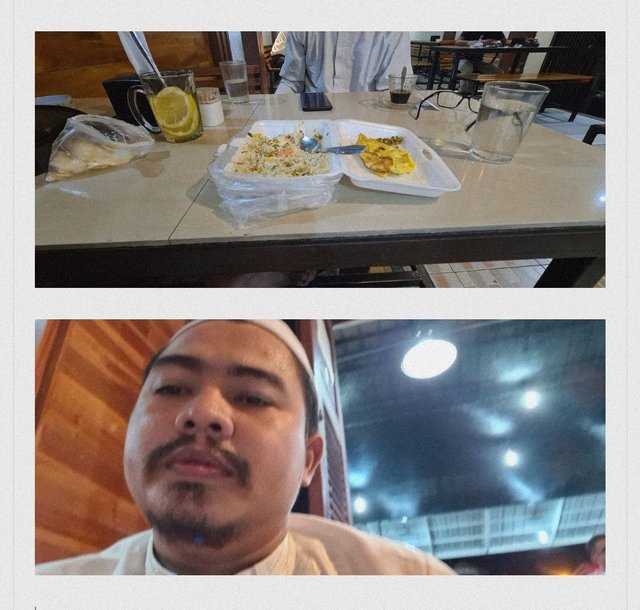 Brewok Fried Rice.. Incredibly Fried Village, Delicious & Delicious
Assalamualaikum warahmatullahi Wabarakatuh.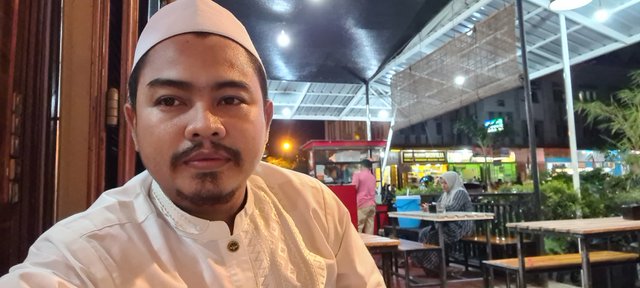 Friends, wherever you are. Hopefully every day we are always given health and also May all the activities we carry out be easy and smooth and achieved as we planned and we aspire to.
Sahabat sekalian dimanapun anda berada Semoga setiap hari kita selalu dianugerahkan kesehatan dan juga Semoga semua kegiatan yang kita laksanakan menjadi mudah dan lancar dan tercapai sebagaimana yang kita rencanakan Dan Kita cita-citakan.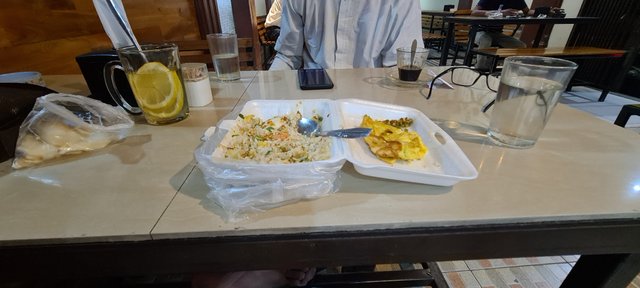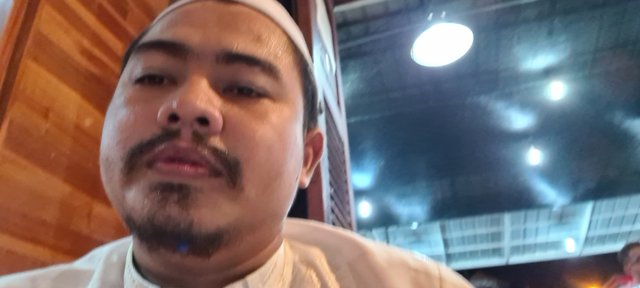 Friends, the pictures above and below are pictures when I eat beard fried rice, a name of a very famous fried rice seller in Bireun City, it's amazingly delicious, don't forget to go to Bireun City to order beard fried rice.
Sahabat sekalian gambar diatas dan dibawah ini adalah gambar saat saya makan nasi goreng brewok sebuah nama penjual nasi goreng yang sangat terkenal di Kota Bireun luar biasa enaknya jangan lupa kalau ke Kota Bireun untuk memesan nasi goreng brewok

Thank you very much to all friends who support each other on the STEEMIT social media platform that we love. I hope we will continue to grow together, help each other help each other maintain mutual respect and progress and succeed together.
Terima kasih banyak kepada semua sahabat-sahabat yang saling mendukung dalam media sosial platform STEEMIT yang kita cintai ini semoga kita terus berkembang bersama saling membantu saling menolong saling menjaga saling menghargai dan maju serta sukses bersama.
That's my post on this occasion. I hope that what I have written and posted here can all be useful for all of us and become reading material and consideration for all of us.
Demikianlah postingan saya pada kesempatan kali ini. semoga apa yang sudah saya tuliskan dan saya postingkan di sini itu semuanya bisa bermanfaat bagi kita semua dan menjadi bahan bacaan dan bahan pertimbangan bagi kita semuanya.
Thank you very much and Highest Gratitude to all friends who have visited, read, share, provided comments / criticisms / suggestions, and provided ratings on my writing.
Terimakasih banyak dan Terimakasih Setinggi-tingginya kepada semua sahabat-sahabat yang sudah mengunjungi , membaca, membagikan, memberikan komentar / kritik / saran, dan memberikan penilaian terhadap tulisan saya ini.
And also thank you very much to all those who have helped me in any form and in any form. To all of you I give my highest appreciation.
Dan juga terimakasih banyak kepada semua pihak yang telah membantu saya berupa apapun dan dalam bentuk apapun. Kepada anda semua saya memberikan apresiasi yang setinggi-tingginya.
Jazakallahu khairan katsiran Bi ahsanil Jazak.
See you again on another occasion in the next post.
Sampai jumpa lagi di kesempatan yang lain Dalam Postingan Selanjutnya.
.
.
•• ● ══❁══ ◎ ✾ ☆ ﷽ ☆ ✾ ◎ ══❁══ ● ••
🎍 Semoga Bermanfaat 🎍🎍 MAY BE USEFUL 🎍
📢 Share This Post For Ibadah Dakwah / Charity 👆🏻👇🏻
Silahkan Ikuti Pengajian Saya Setiap Hari di Link Ini :
Dayah Babussalam
Blang Blahdeh Bireuen
FB: Tgk Rijal Aron BlangBlahdeh
Twitter: Rijal_Aron_Aceh
Youtube: Tgk Rijal Aron Blang Blahdeh
WA & Telegram: +6285362473416
Discord: rijalaronaceh#2619
🕌🕌🕋🕋📲💻📹📚📝🇮🇩🇸🇦🌴🌻💎💐🌷🐫