Chicken Feet Adobo Recipe - The Best!!! | I support #club5050 | 10% to @japansteemit
Good day my friends here in #steemjapan. I am @saneunji and I am pleased that I have supported #club5050 program and powered-up 60% of my earned SBDs. This is to support Steemit community's goals and missions towards a better future. Please do allow me to take this oppurtunity to use hashtag #club5050 in this post.
Today was such a nice day and I hope you are all having a nice day too wherever you are around the globe. Such a wonderful day to cook and share to all of you this under-rated but yummy dish. Honestly I so love this dish that I could even eat this the entire day.
Chicken Feet Adobo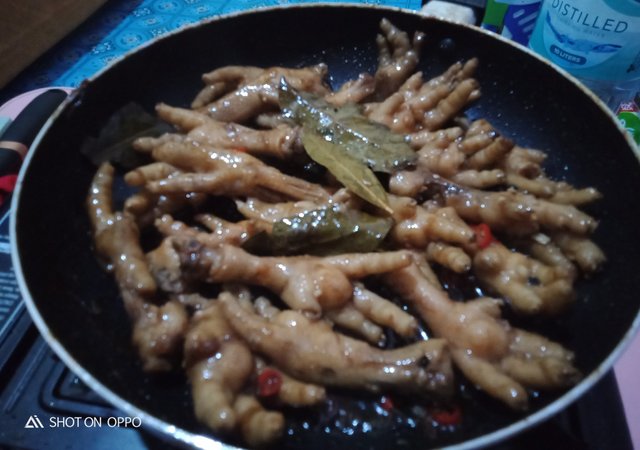 It's a chicken feet recipe cooked in an " Adobo " way. This dish is known in the Philippines as well as other Asian countries so basically this dish will not be considered as an exotic food. Though this dish was somehow known, I only knew few people who really like this. Some of them find this dish awful maybe because it's chicken's feet but honestly this dish is one of the best. You'll just have to clean it thoroughly before cooking and you're good to go.
So here's the preparation of my Chicken Feet Adobo.
Ingredients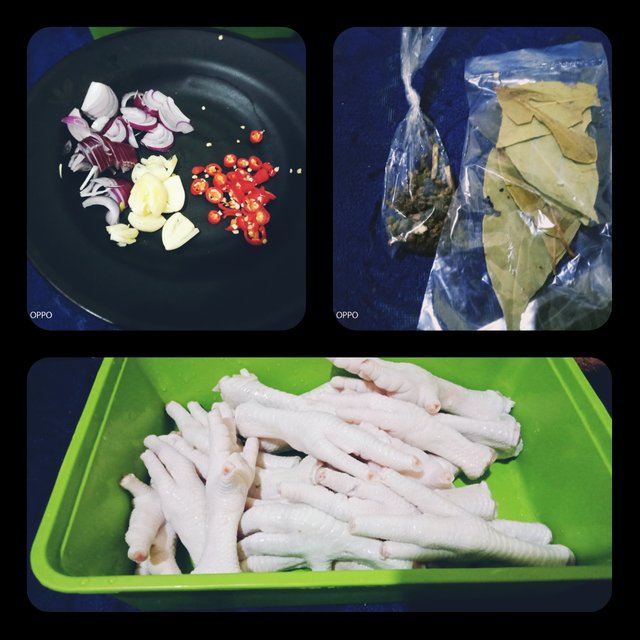 | Ingredients | Quantity | Price ($) |
| --- | --- | --- |
| Chicken Feet | ½ kilo | $1.66 |
| Onion | 1 piece | $0.20 |
| Garlic | 4 cloves | $0.08 |
| Ground Pepper | 1 sachet | $0.20 |
| Bay Leaves | 1 sachet | $0.10 |
| Soy Sauce | 1 mini sachet | $0.04 |
| Chili | 3 pieces | $0.02 |
| Total | | $2.30 |
Process
• First prepare all the ingredients needed then saute garlic and onion.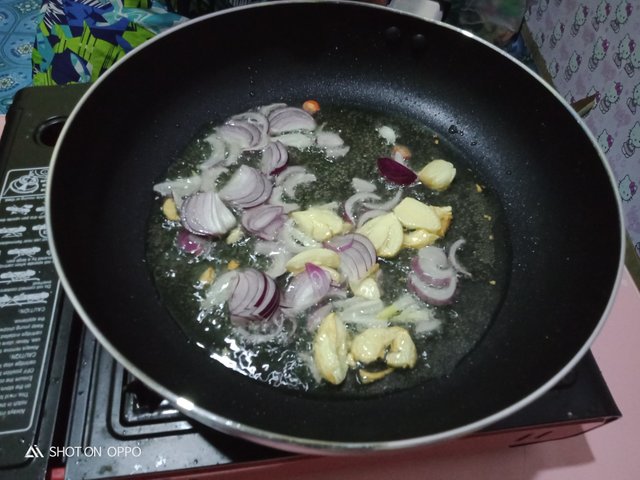 • Add the chicken feet and fry until it turned slightly brown.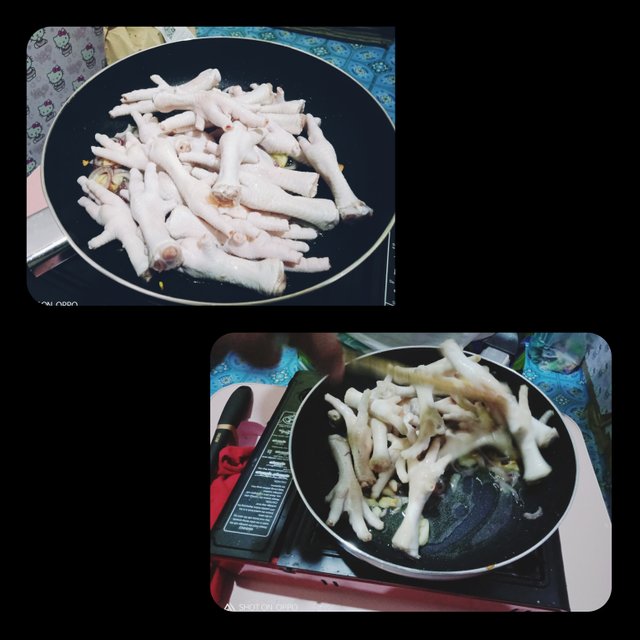 • Once it turned slightly brown, add the whole peppercorn, dried bay leaves, water and soy sauce.Then let it boil.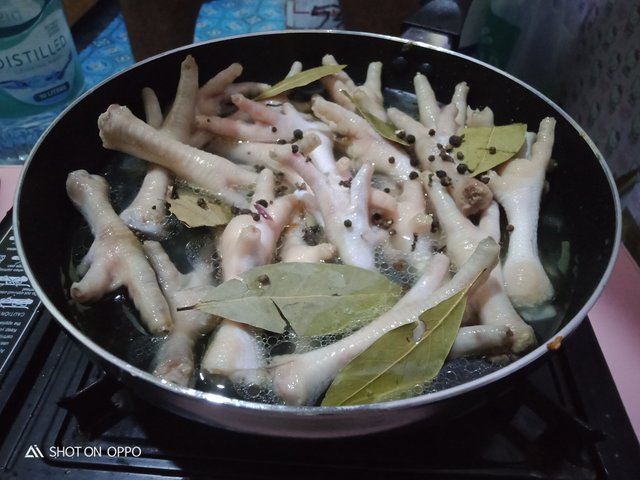 • Add chili, salt, and sugar. Stir and simmer until chicken feet becomes tender.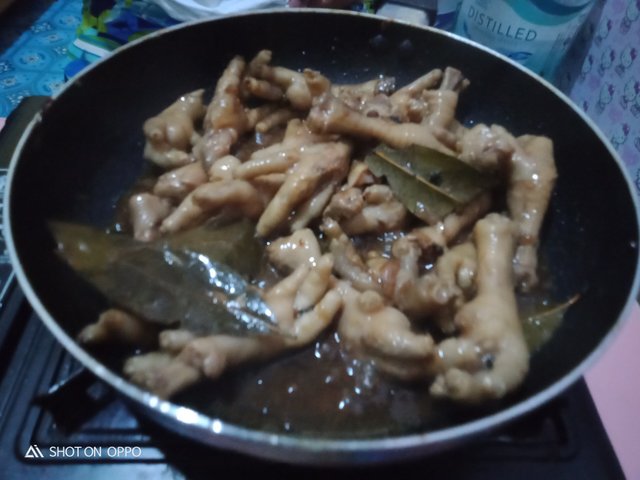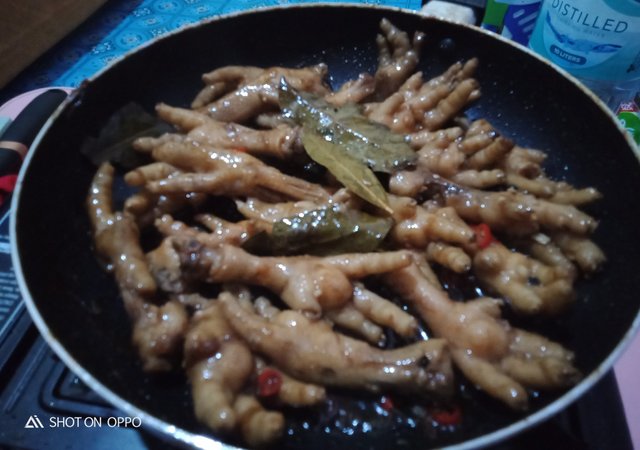 • Once the feet is tender it's good to go. Transfer it in a serving plate.
And there you have it guys!! Finally it's cooked and best serve with rice.
🐔🐔🐔🐔🐔🐔🐔🐔🐔🐔🐔🐔🐔🐔🐔🐔🐔
That would be all for now guys. Until next time!!! To God be the Glory!!!!
Always,
@saneunji