Adventure Seeing firsthand "Farmer's Heaven" in remote parts of Aceh.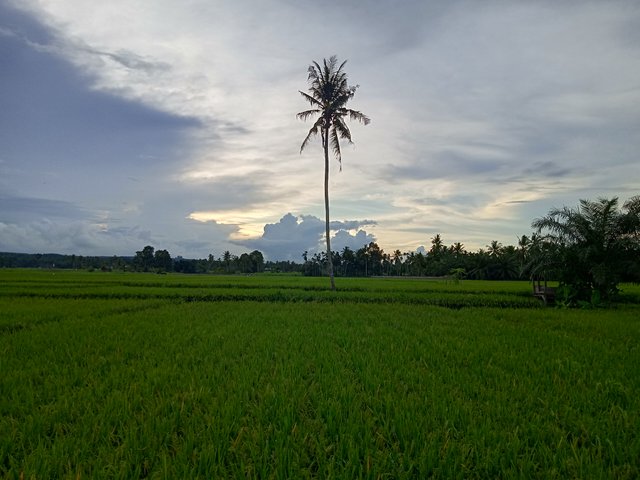 ---
How are you, my dear friends, all of you who are kind.
I hope you are all healthy and blessed with a lot of sustenance.
On this day I returned to visit one of the villages in remote aceh to directly enjoy the natural beauty hidden there.
When I visited I was able to see firsthand the rice fields of the farmers who were almost nearing harvest time.
I immediately took my cellphone camera and captured this rare moment, and I could see firsthand how beautiful the view of the rice fields of the farmers was yellowing.
I was able to talk and interview directly the farmers whose fields I visited, and according to him, the rice will soon be harvested, and they are very happy because their rice this time is very good and the results are likely to be very satisfying for farmers' prices, especially the price of grain is currently relatively high .
The farmers in the village depend solely on the results of their rice fields, to finance their daily lives, including the cost of school children and the cost of daily meals.
When I visited at that time the sun was almost setting so I did not linger to talk to the farmers, considering they had to go home soon.
However, I am very happy because I managed to see firsthand the very beautiful scenery.
What kind of beauty, here I show some pictures for you....
---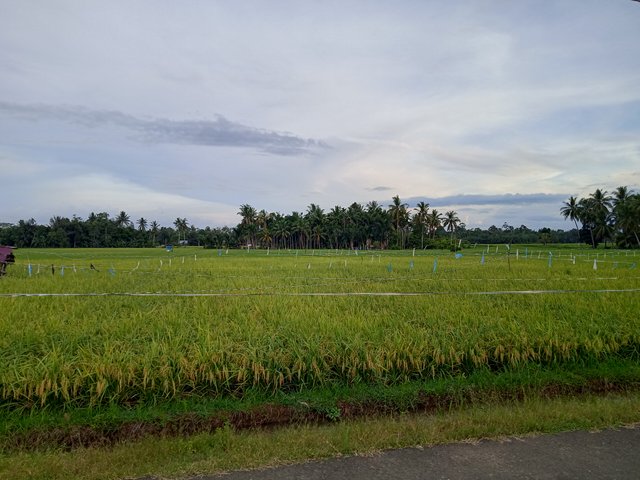 ---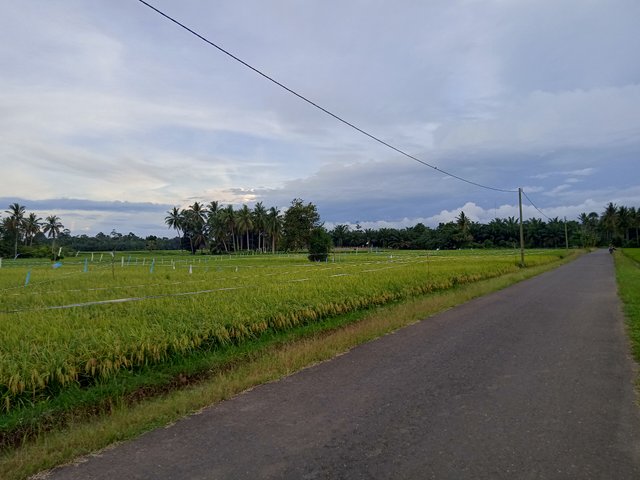 ---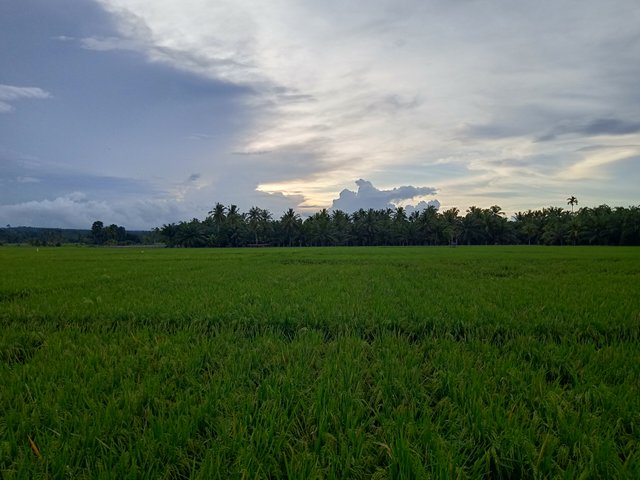 ---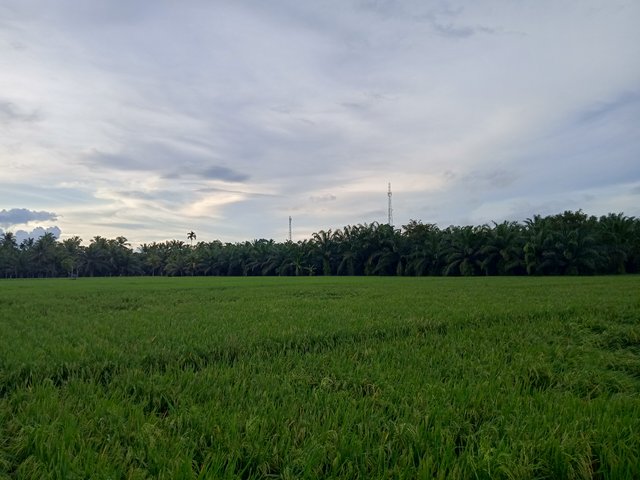 ---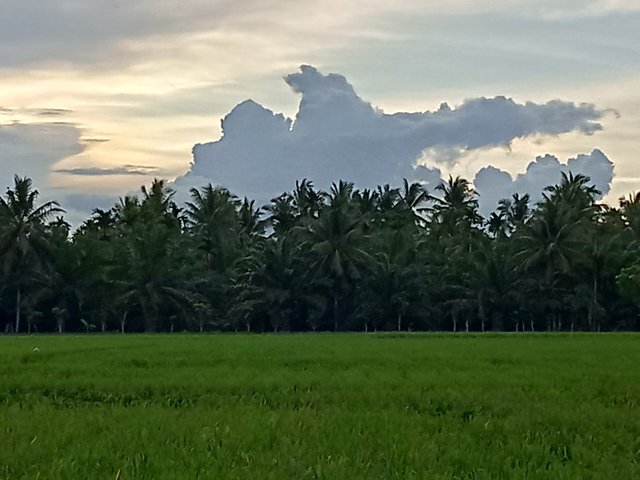 ---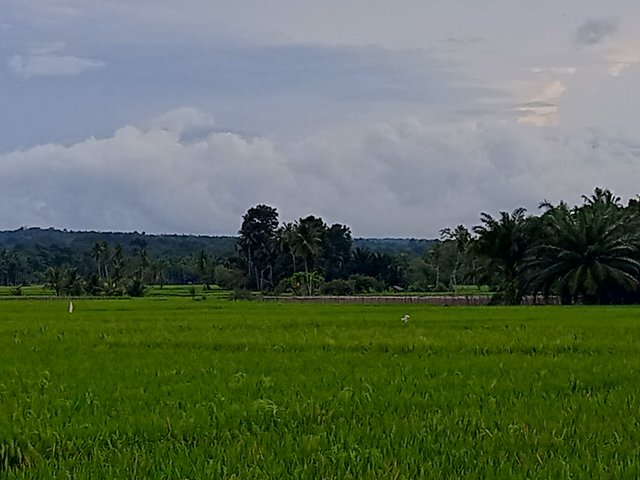 ---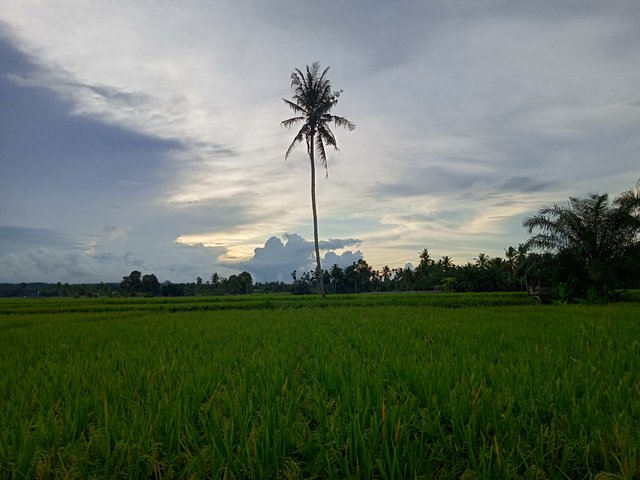 ---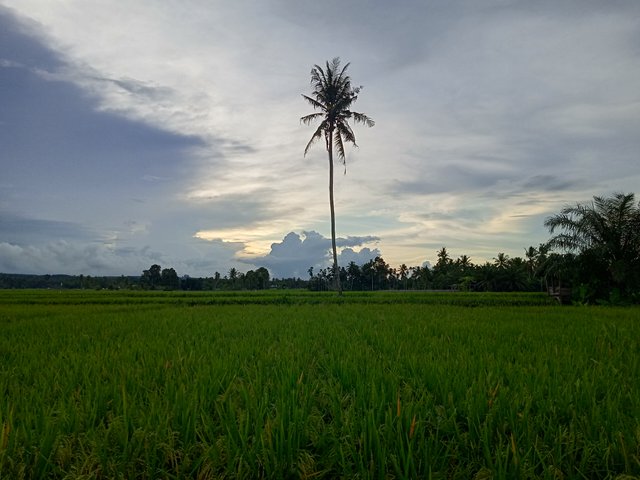 ---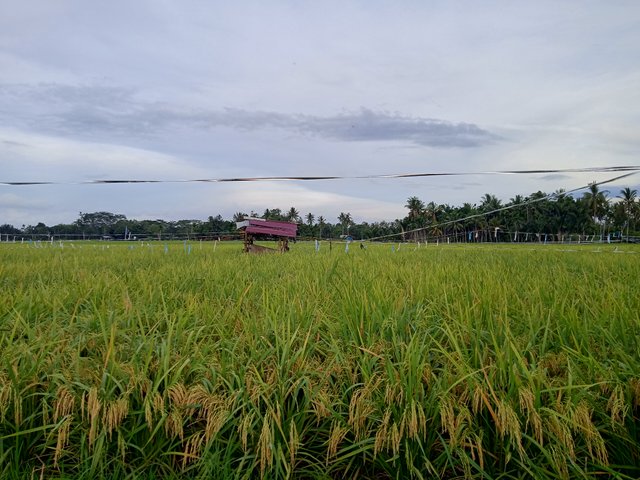 ---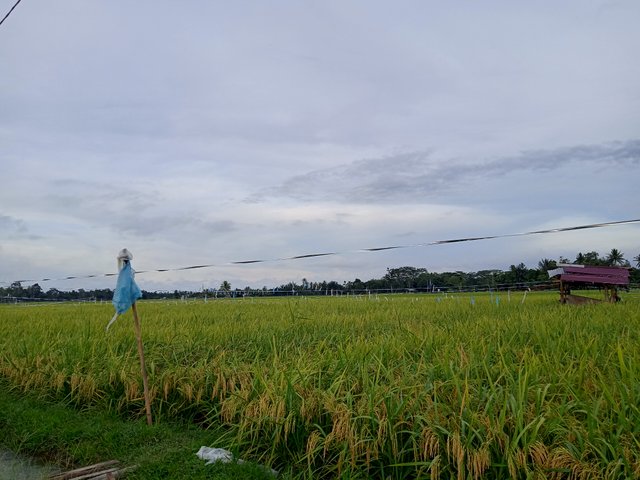 ---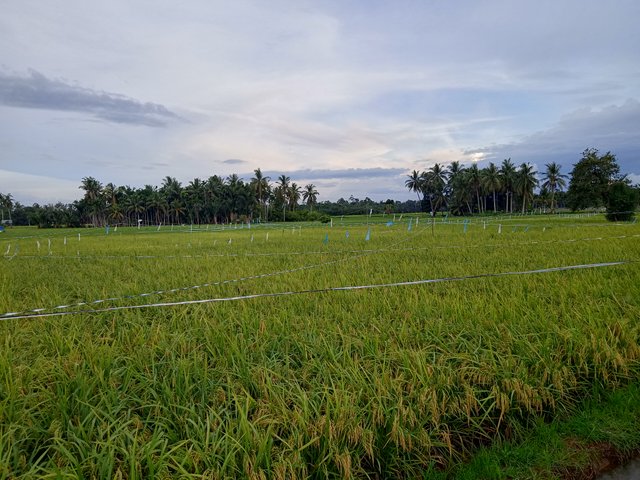 ---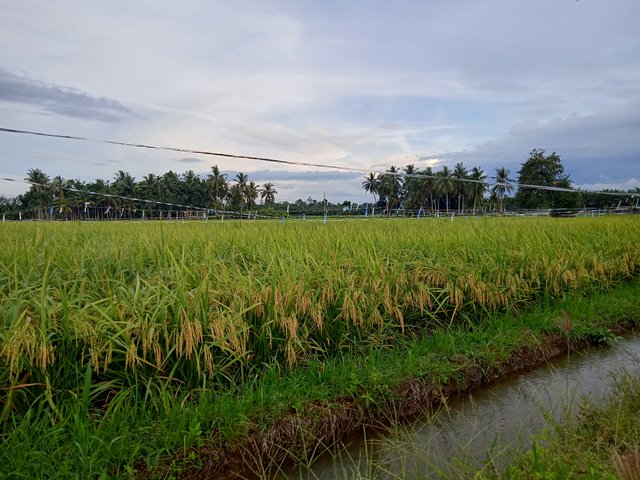 ---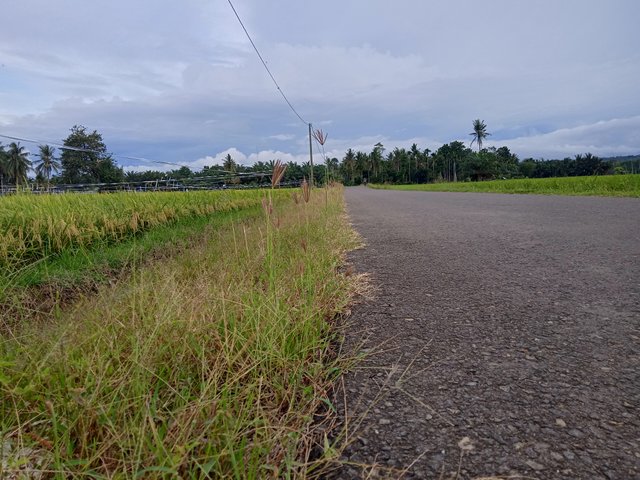 ---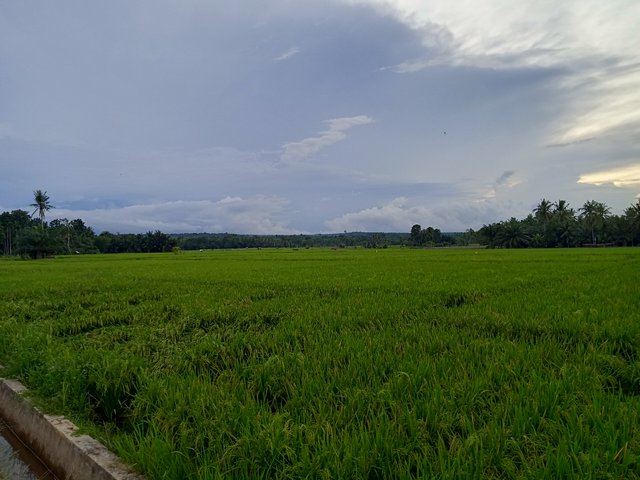 ---
That's what I can convey to all of you, I hope you all will welcome me with a warm hug as a friend and family.
Warm greetings from me
@village-heri
The Adventurer-Forest Explorer
---