THE DIARY GAME : 29-10-2020 | New Winter Tire for Car | What Activities Did I Do Today?
Greetings To Everyone From The Diary Game:
I woke up at 9:15 am today. I routinely wash my hand and face and then brush my teeth. Then I wanted to prepare a practical meal for myself for breakfast. I love the dishes prepared with potatoes for breakfast. Especially on some days, I prepare an omelet for myself using vegetables such as potato + pepper + tomato, but today I prepared spicy french fries. The ingredients I use for the spicy French fries: Olive oil (1.5 tablespoons), 1.5 teaspoons of chili pepper - thyme and black pepper. After mixing all these ingredients, you can fry the potatoes in a pan at medium heat.
Potato Fries I Prepared With Spices( Thyme + Red Chili Pepper)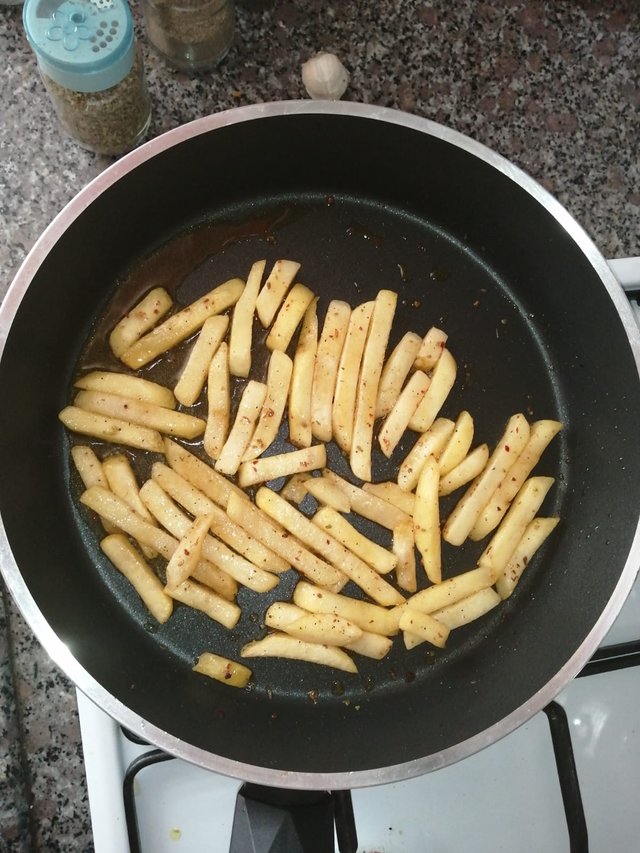 Before I started with the coronavirus, I was regularly involved in bodybuilding sports. I have been involved in bodybuilding sports for about 1 year, but now I find it risky to go to gyms due to coronavirus, so I stopped doing sports. Although I tried to prepare all the meals at home in this process, I could say that I could not eat a balanced diet. That's why I prepared a salad for myself for lunch. Ingredients in this salad: Tomato, purple cabbage, carrot, lettuce, olive oil and some pomegranate syrup. You can also add lemon juice as an extra. I finished my lunch like this. :)
My Lunch: Salad Prepared with Tomato + Carrot + Purple Cabbage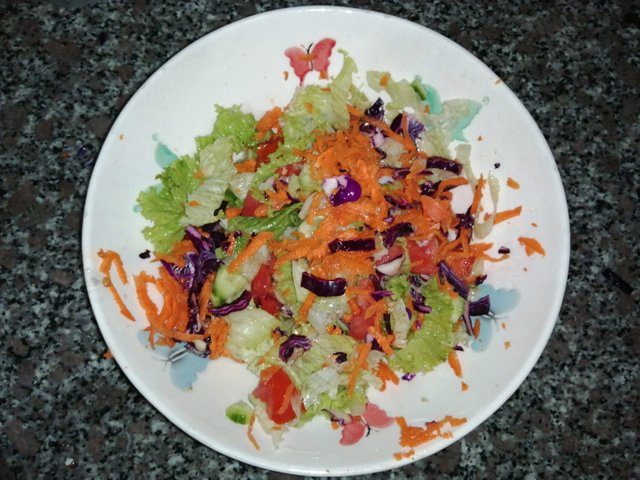 Turkey ended in the summer and the weather began to cool thoroughly. My car started to be serviced. The tires on the car were well worn and I was using my summer tires, so I decided to buy four new tires for the car. The weather where I live is really cold in winter, but I haven't seen too much snow in recent years. But this year, considering the possibility of too much snow, I bought four winter tires for the car. I paid $ 150 in total for these tires.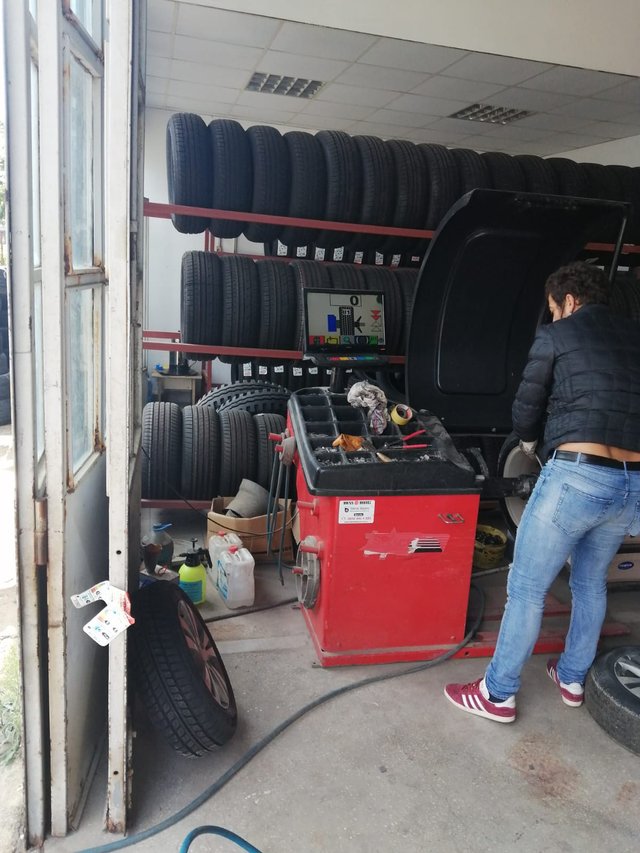 When Buying 4 New Winter Tires for the Car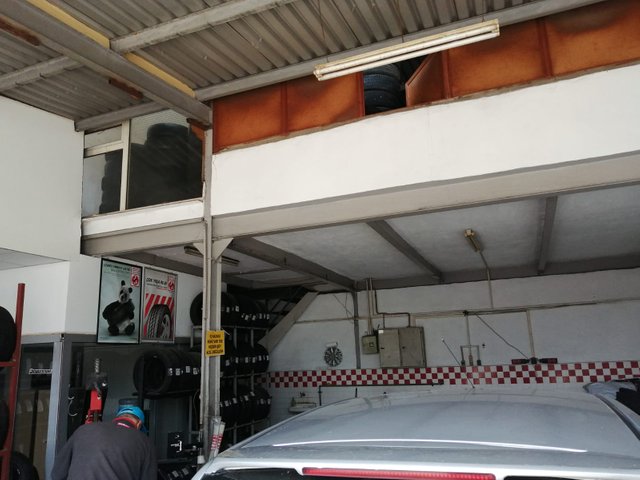 Today I spent most of the day in the service to have the car serviced. I bought tires, washed the car, and replaced the can of glass flusher water. After I came home, I ate the dish I prepared yesterday with green beans + potatoes. I try to prepare at least two kinds of food every day so that I have a meal next time even though I have a lot of work outside. I do not find the food bought outside healthy, and also because I like to prepare food, I usually eat it at home. After eating, I checked the posts in the SteemFoods Community over the past three days and selected and shared the best SteemFoods Posts.
Dinner Prepared with Green Bean + Tomato Paste + Potato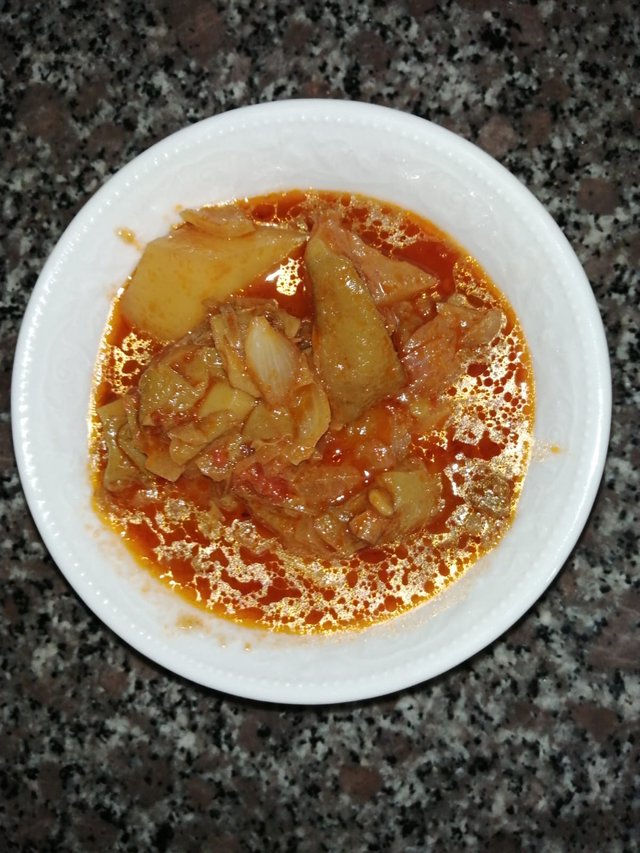 ---
This was the activities I did today, see you in my next diary ... :)