¡Aún no amanece!/It's not dawn yet! - 100% -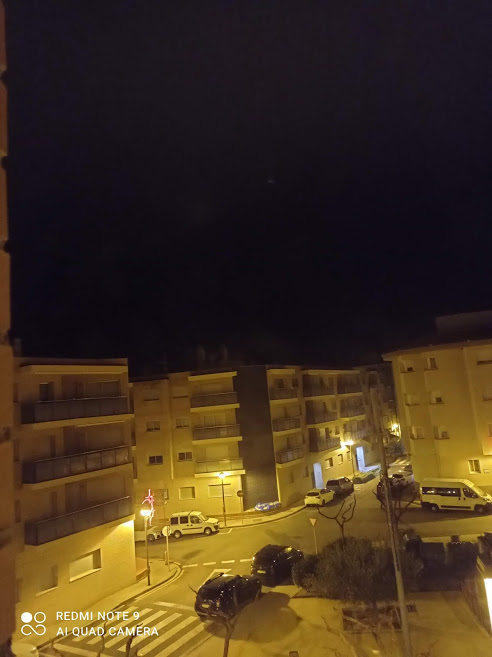 Son las aproximadamente las 6:30 de la mañana y quise ver como estaba el día, como siempre, dándole la primera mirada desde el balcón o la ventana. Pero a es hora aún era tecnicamente de noche. Así lo demuestra la fotografía.
It is approximately 6:30 in the morning and I wanted to see how the day was, as always, giving it the first look from the balcony or the window. But at this time it was still technically night. This is demonstrated by photography.

>

Tomé la fotografía con la cámara de mi celular. Los separadores de rexto también son de mi propiedad.
Feliz día para todos, aunque sea nublado.

GRACIAS POR SU VISITA Y APOYO