WorldbuildingWendesday - Starting the World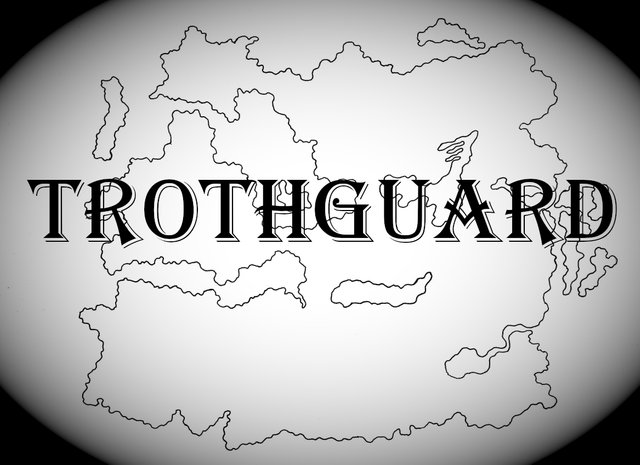 Last Wednesday I introduced my
#WorldbuildingWednesday
series in a brief
introduction post
. Today marks the first real Worldbuilding post, where I'll be discussing the approach I took to starting my project and provide some examples of my brainstorming.
In the Beginning
My return to D&D after more than a decade not playing was when my cousin (@lacking) bought a few dnd books and asked myself, my wife, and one of our other friends if we'd like to play. He and his wife were already interested in trying it out, and we all agreed to give it a shot. It was addicting. We played many sessions, starting with Lost Mines of Phandelver, with my cousin as the DM - absolutely crushing it. He was an amazing DM. So when it was suggested that I give it a try, I knew I had a lot to live up to.
I had by that time collected a plethora of 5e core books and supplements, and while many of the published adventures were interesting, none of them hooked me. I liked parts of all of them, but actually running one? I wasn't sure I'd be able to love the plot and setting enough to truly nail the narrative for my friends and family.
So, I decided to take inspiration from the Necromancer I played in @lacking's game; I revived a dead setting that had been sitting unused for many many years.
Life From Death
I knew from my time under @lacking's wing that I wanted a setting with a rich history, colourful people, and a plot that would allow me the freedom to have players drop-in and drop-out as desired - so if someone missed a game, it wasn't a big deal, we could pull in a rando and make it work if one of the core members couldn't make it.
To this end, I decided two things.
First, I decided on a new creation story, a 'recent' history (last 5000 years), and a basic plot with a few world-level hooks to use as the 'final goal' of the game.
Second, I decided on how I wanted everything to actually work. I picked a point on my timeline for the world and characters to be at. I also decided I wanted the players to be part of a mercenary company, so that I could always bring people in or out as needed. If someone had to miss a day, I figured this would allow me to simply say that they got pulled off to deal with something else, and a new member of the company would take their place for a quest or two, played by whoever happened to be interested in trying D&D and was available.
Into the (Brain)Storm
With a few broad strokes filled out, it was time to look at what content I already had that I could leverage from the original Trothguard design. I knew much of it would have to be tossed out, but some of it surely could stay.
I started planning. When did notable events happen? When did certain powerful groups form? What could be fun things to include in this setting?
I knew I wanted to have some Legendary items from D&D history, so I made sure that the Book of Vile Darkness would play a central role to at least one of the overall world-affecting plots. I knew I wanted Dragons and Giants to be important, so I decided they would be mythical creatures, not seen in many many years - but which are beginning to be seen again. So, I started brainstorming.
I do all my primary work with pen and paper and binders, so I'll show a couple of examples of the very early work I did brainstorming this setting (Please forgive the terrible quality of these photographs. I'll be using a scanner for any physical document examples going forward):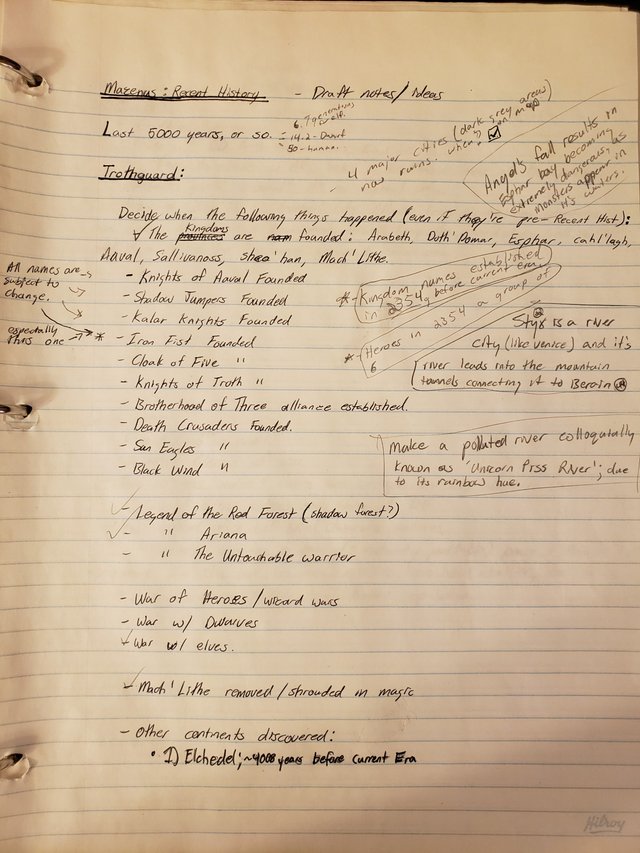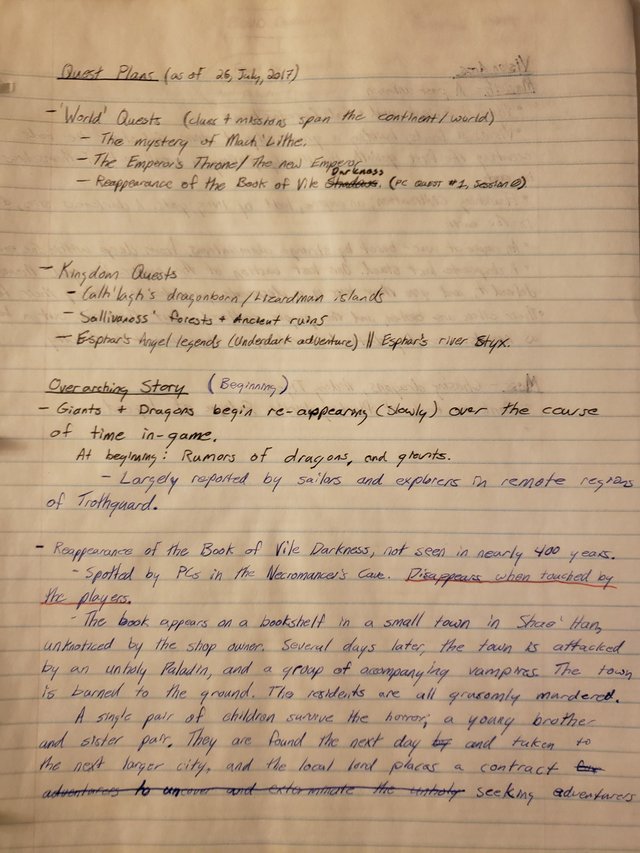 ---
Next #WorldbuildingWednesday, I'll EITHER discuss the Creation Myth & my 5000(+) year history - OR - I'll discuss Factions, Kingdoms, and Notable People.
If you have a preference, vote in the comments!
If there's something else you'd like to ask me about, feel free to also mention it! I will make every effort to answer it next Wednesday.
---
If you missed the first #WorldbuildingWednesday post, you can find it Here: Introduction
Thank you for reading, and happy Worldbuilding!!