Eca Worldbuilding Freewrite Journal 1
What I built for my fantasy world using the freewriting prompts provided daily by @mariannewest. Jan 25th to Feb 4th, 2020.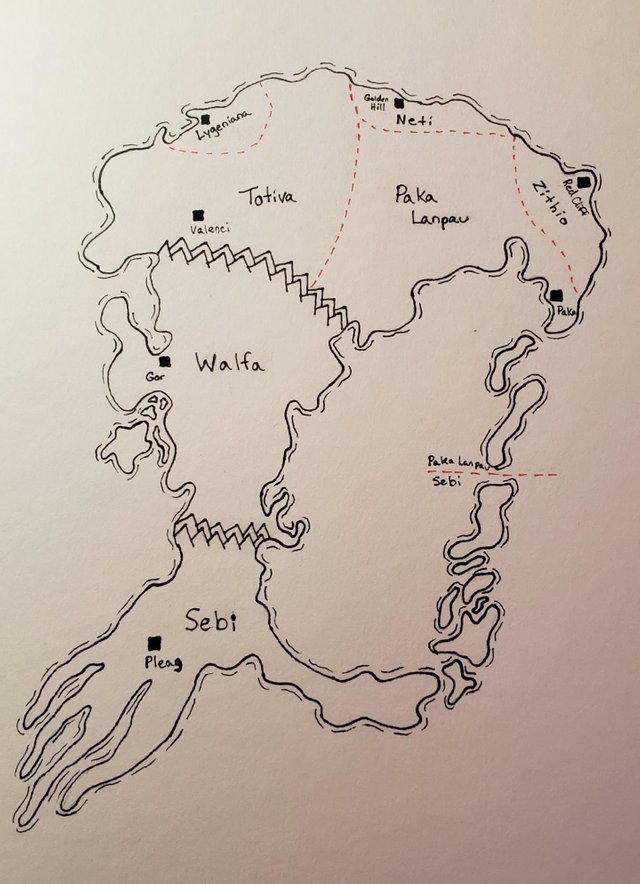 First, we built the Trover farmhouse in our introduction post. It's meant more for tabletop RPGs but could easily be retooled into a short story or just as a set piece for a novel. The farmhouse has been overrun with bandits and the adventuring group has been tasked to dispatch the bandits and remove them from the premises.
After that, we came to Prince Torren and his best man Dennel getting over some wedding jitters in Enjoy the day. Hopefully, he's able to overcome his fear of public speaking when it comes to giving toasts.
Next, we discover King Torumon overlooking the scene of a future battlefield in the prompt What do you see? He is the former elven king of Totiva which is a large, peaceful country in the northwest of Eca, the continent on which my stories and TTRPGs take place.
A thief manages to escape some guards in Brussel Sprouts by sheer luck. Maybe the crimes he committed weren't as bad as the reader thinks and the heat just died down.
There was a couple of skipped prompts over the next few days as motivation did a tumble, but we're back in the game with Crazy Eyes. Wherein the prompt becomes a tavern for the shadier class of society.
And finally, we have the most recent prompt where the disgusting word Snot becomes a trusty sidekick.
These works are still in rough states, but they work to fill holes in my world as I need them. I needed a King for Totiva, I now have Torumon. I wanted a shady bar for my RPG games because you always have a player that wants to do some shady stuff, so there now exists Crazy Eyes Tavern. At a glance, they may seem barren but once I need to reach into this bag I'll be glad there are a few paragraphs where a foundation was started. I need only dust off the area surrounding and get back to work.
---
We are running a Contest with over 50 Steem in total prizes!
The Worldbuilding Community proudly supports freewritehouse
Please click here for more daily freewriting prompts.