Monthly Map Melee Contest! 17 Days Left To Enter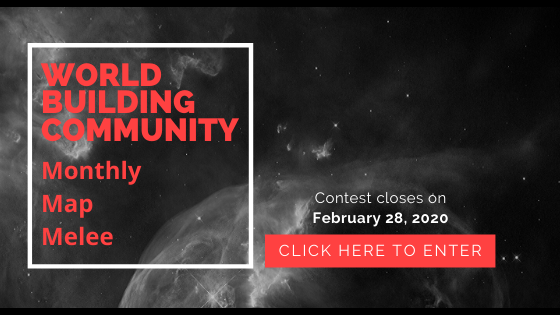 The Worldbuilding Monthly Map Melee contest is still going on for the next 17 days and we have only had ONE entry! What do we even do here? Does she win all the prizes? Her children did help her, so it's only fair.... Bah! I'm getting ahead of myself. You still have time.
Yes, you!
The map doesn't have to be fancy. Really, I'm talking pencil on a paper basic. You're not expected to be a master artist. The reason we want maps is that they can be easily reproduced and used in our own tabletop role-playing games. We also would like a few paragraphs explaining your map. We don't expect a full on D&D room breakdown, but some general reasoning.
---
---
Map Melee Prizes
Main Prize
50 Steem as the total prize pool
1st- 25 Steem
2nd- 15 Steem
3rd- 10 Steem
Additional prizes
10,000 Worldbuilding Tokens (WBT) prize pool
1st- 5,000 WBT
2nd- 2,500 WBT
3rd- 1,500 WBT
Remaining 1,000 WBT will be divided amongst all competitors as a participation prize.
The Theme For February
A small tomb to an unknown hero.
Must Contain!
Minimum of 4 rooms
Altar to pray to a God
An effigy to the fallen hero
1 trap
1 hidden stash of loot
These are minimum content guidelines, you are more than welcome to go beyond the scope of these stipulations. See the main contest page for more details.
---
---
That's all for now folks. Get your maps out there. We want to see them. And don't forget to join the Worldbuilding Community. Just click the banner below!