Task Garud Community Introduction - A community for buying and selling services on the steem blockchain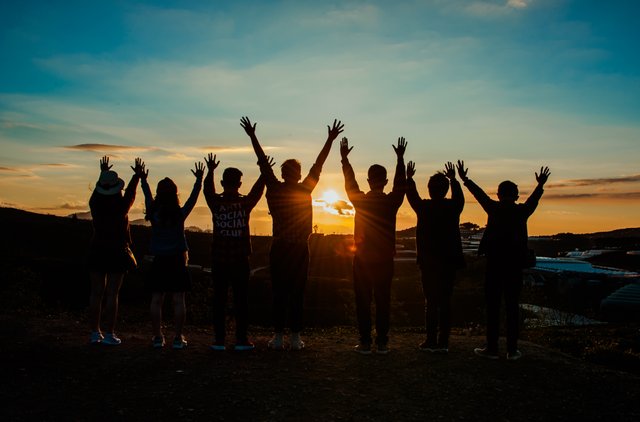 Task Garud is community for buying & selling services on steem blockchain
Task Garud is a community for those who want to create an ecosystem for buying, selling and exchanging services on the steem blockchain.
Garud in our community name represents the Eagle. The bird is known for its acute eyesight. We want our community members to also have acute eyesight for quality content, and business opportunities offered by the steem blockchain.
In a post by Dobartim (@dobartim), he mentioned that most people don't power up their steem and take most of the steem outside. It is true that when the selling of steem token is higher than the buying, the price will fall. Like it's happening now.
There are models and solutions, I'm sure we will find the best options, the best ideas, we need to start with a new evolution and innovative solutions that will support the development of the entire Steem Blockchain.
After reading several posts written by Dobartim where he has asked people to come up with a business plan to help steem achieve new heights, and search for a business model based on a problem
I stumbled upon several recent posts that gave me my business plan.
I saw a problem and I want to solve it
The problem is the content posted in the trending communities.
Most people who will join steem blockchain will see that people who are already are using steem blockchain have not worked properly on the information they are giving out. Most of the information posted in the trending communities is either in a single language or is not well planned, or the worst is the language these posts are written in, which is difficult to understand.
Many other posts I saw lacked professionalism by the user while creating content. The user could have used better graphics to explain the information and also could have made a video for users who don't want to read a whole lot of words on a topic that might not be useful for them.
We as a community want to help with that.
We are proposing our community as a vehicle for steem leaders to make the quality of the content better and at levels that will fetch organic users. We want to show new users that using the steem platform they can produce content for themselves and for other businesses, and earn money while doing so.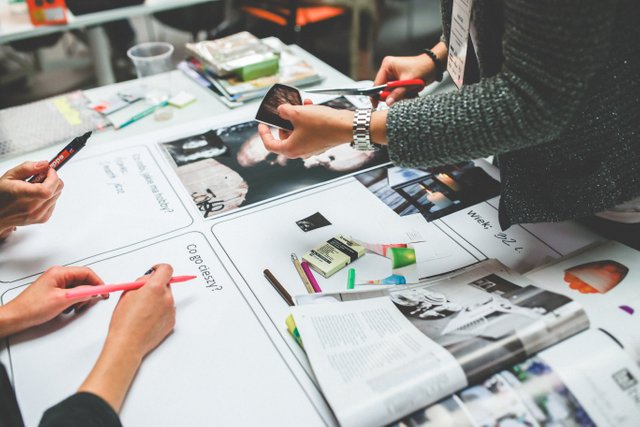 Task Garud Community will help talented individuals by giving them a community to create & earn
Our community will help with the content creation services. Our services will include:
Graphic designs used for social media posts and videos.
Translating a post to the English language.
Helping people with the idea generation process.
Content writing for individuals and businesses.
Narration for YouTube videos and digital music creation.
Marketing content to targetted users.
Create websites and apps for better steem acceptance.
We have also decided on how to run this community.
We are planning to recruit service sellers for any demand on steem blockchain or off-blockchain demands. We are also planning to recruit moderators for moderating content posted in our community. So this is how this all works:
Buyers come to our community for any requirement related to the above-mentioned services. They post their requirements in a requirement specification post. This will be used by service sellers to let service sellers (Expert Garud) know that a new requirement has been posted in the community.
Service sellers (Expert Garud) then post their work in our community.
Moderators will then check for the quality and if the work fulfils the requirements demanded by the buyer.
Depending on the reviews given by the moderators and the buyer, a winner is chosen.
The winning service seller (Expert Garud) gets the amount offered by the client. They also get a vote on their task submission post, which generates extra rewards for them as author rewards.
Community account votes on the review given by the moderator to reward them for their work.
Participating designers (Pro Garuds) will also get something for participation. One SBI share will be given to each participating user for all contests or competitions they participate in.
Buyers will only have to pay for the services they purchased. But the most interesting thing is we will be rewarding buyers for purchasing services from our community. For that, they will have to post a requirement specification post in the Task Garud community.
All of the services mentioned above can be offered at a price that is determined by the market value of that same service on other platforms like Fiverr.
We will help businesses with their content creation process from idea generation to content creation. And for that, we will soon be recruiting service sellers via community contests and competitions.
You can subscribe to the Task Garud community for participating in the contests and competitions organized by the community.
Funds from this post will be used for purchasing software licences or online premium team accounts for producing great content for the buyers.
Therefore we would like to request @steemcurator01, @steemcurator02, @steemitblog, @xpilar, @johndoe, @dobartim, and others to support our community. And in return, we will be making every effort to make steem blockchain the first choice of every investor.
We would love to have you guys in our community and your guidance will make the journey more enjoyable and fruitful for the whole community.