Business Activity/ Report of my last sales. @jessiescake/10% of my earnings are for Business Activity./
Kinder regards, we are friends of #BusinessActivity, once again pleased to be able to share with you the report of my latest sales with you. All with the aim of being able to show you the prices of the different ones that I offer in my #jessiescake dessert and cake business. I hope you like it, I am at your service.
Choco cake - Arequipe, was the protagonist of this week.
These two beauties were the sensation of the week, two brand new chocolate cakes, moistened in chocolate syrup, filled with Arequipe and pieces of oreos cookies.
One of the cakes was the drip cake style, topped with an abundance of chocolate because the birthday boy wanted it that way.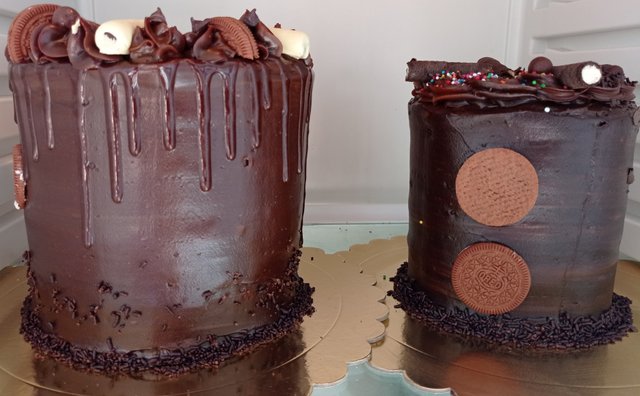 I topped it with a circle of Arequipe flakes, I divided the sections of sweets with chocolate sticks.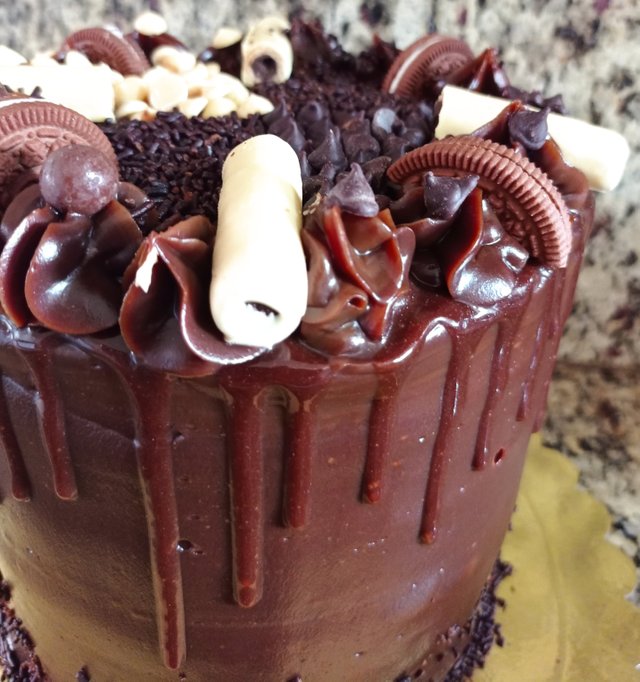 I made a division of 4 parts and in each one I decorated with the following:
🍫 Chocolate drops.
🍫 Chocolate Rain.
🍫 Drops of white Chocolate.
🍫 Chocolate Rain.
In addition to this, I put some bolero-type chocolate balls that are a delight.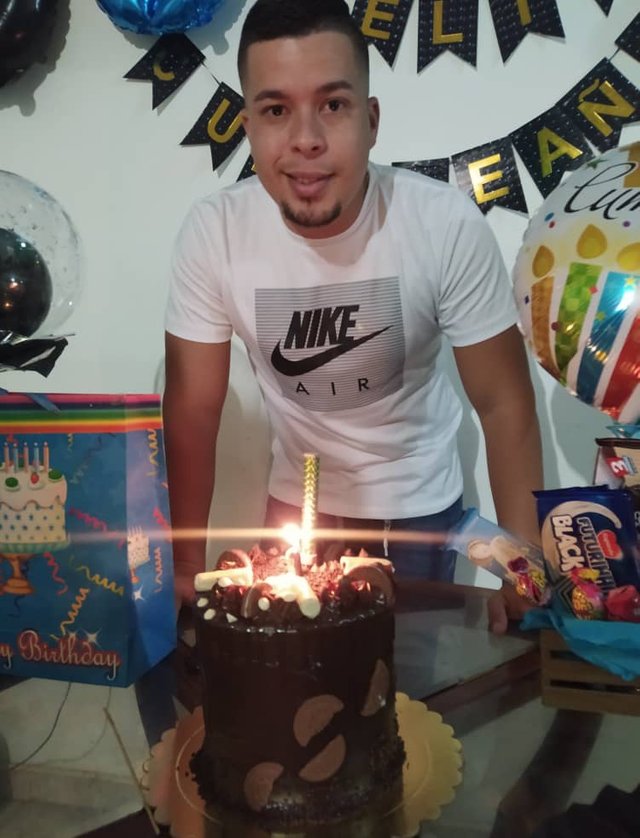 The lucky birthday boy.
Cost of the chocolate cake with Arequipe.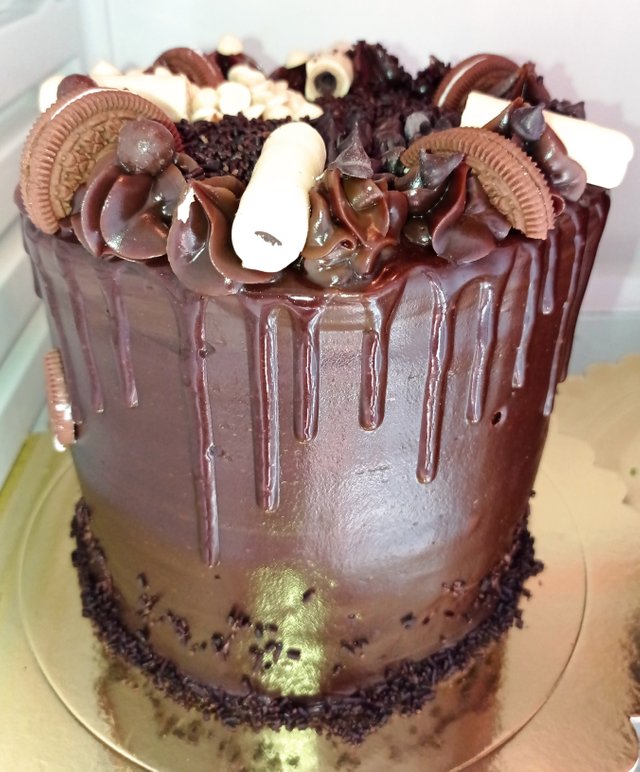 Tall cake 12 cm high and 15 cm wide.
Cost of the small chocolate cake with Arequipe.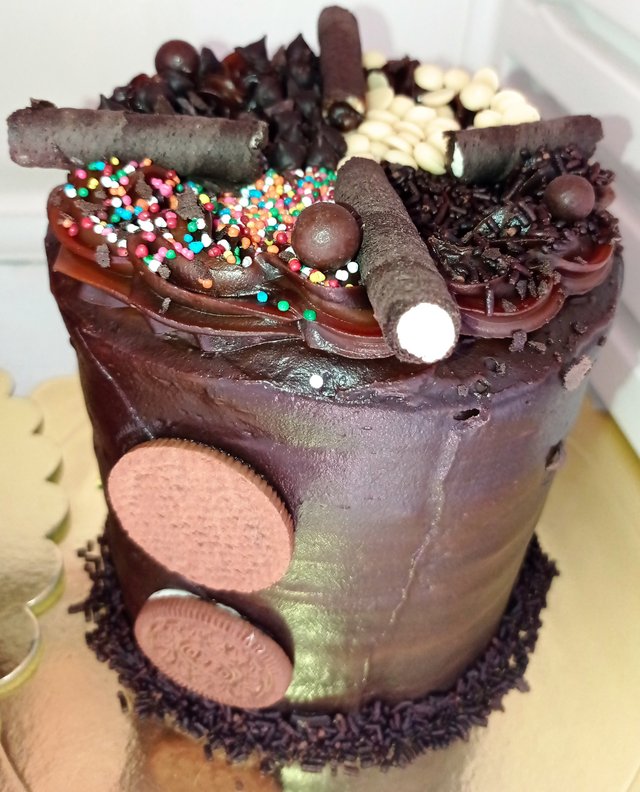 Cake 12 cm wide and 12 high.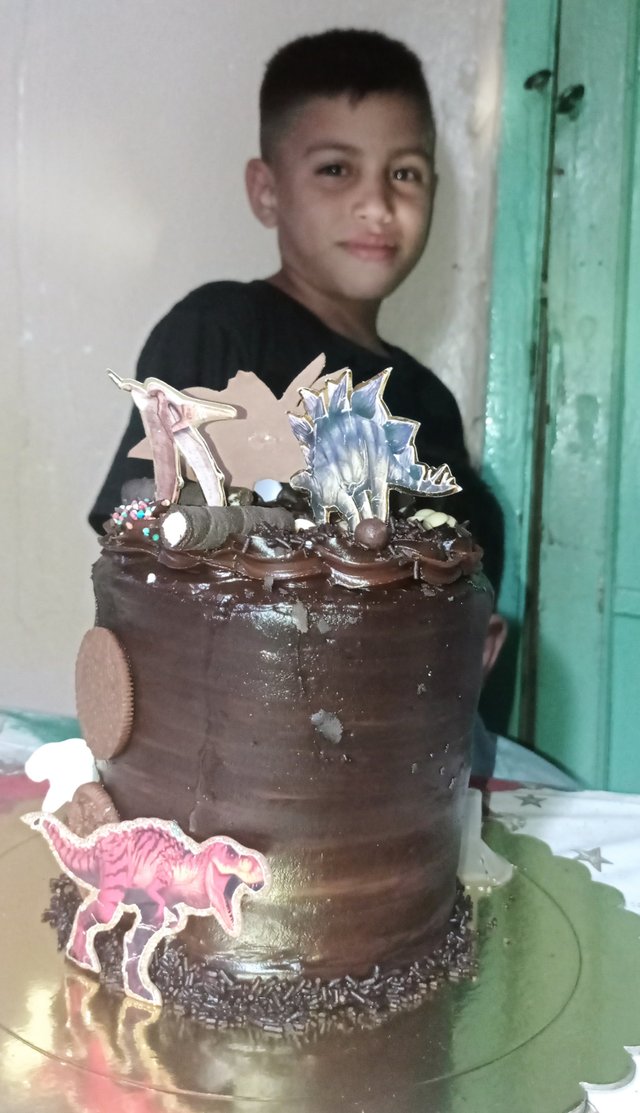 The lucky birthday boy.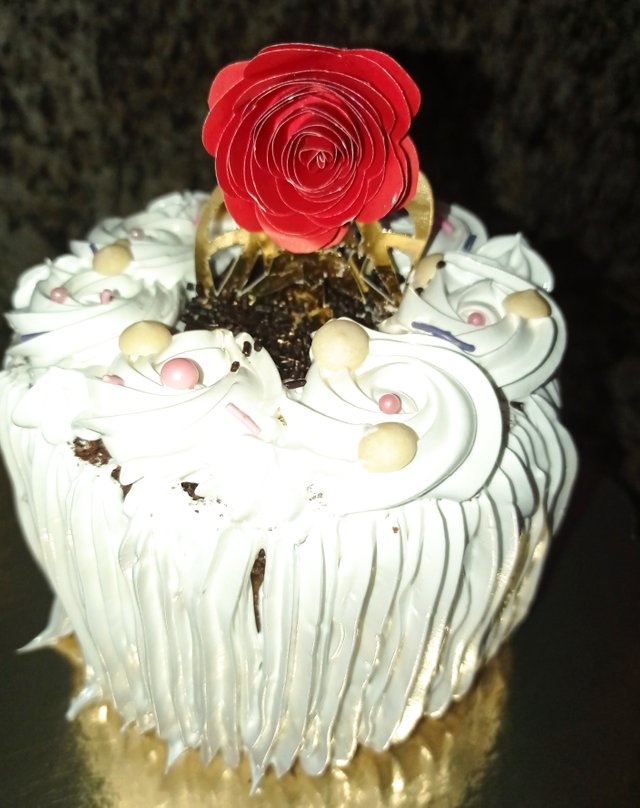 These days via an image on Instagram, which said: "What people think we charge for a cake: Eggs, flour and sugar. Where allusion is that it is the only thing they think they charge for a cake and the truth is that we don't it is so.
I was conducting some studies on cost analysis in baking and discovered that chef the pastry chef exists not only to prepare cakes, but also that as an entrepreneur it is his means to generate income and thus cover the basic needs of his life. And with this the question arose: Can you make a living from baking? and the answer is A BOTTOM YES, as long as the fair amount is charged for the work that is done and for them, the following criteria must be taken into account when delivering a budget to clients.
Calculating the price of the products. (This really applies to any startup.)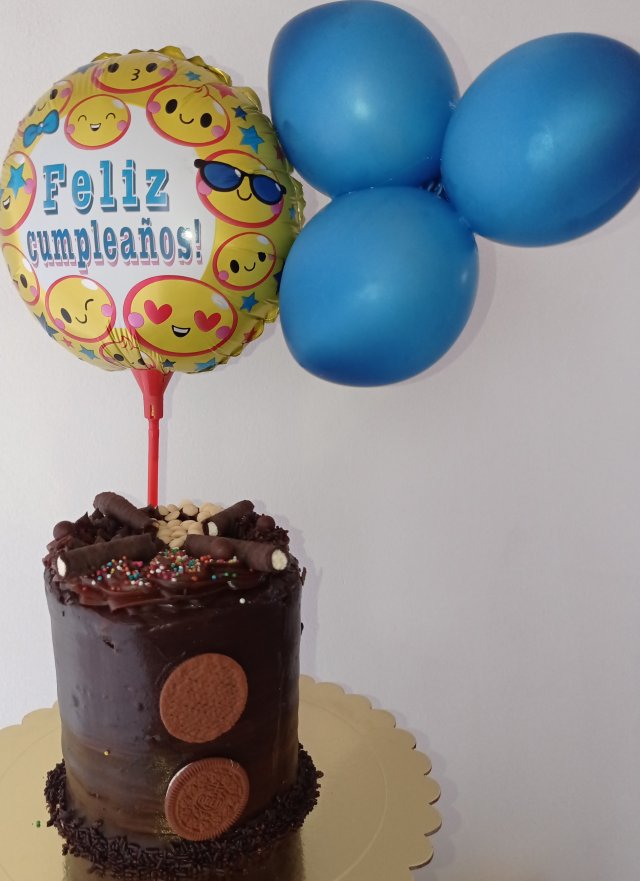 If we do not know how to correctly calculate the price of the products or services we offer, it is very unlikely that the business will be profitable. If we don't do it right, unfortunately we won't see the cheese on toast. In other words, we will not see the profits that will help us meet the needs and also invest so that the business grows.
Selling a cake is joy and happiness, it is showing love. But whoever buys a cake is because he has the need to do so, he has the need to celebrate the life of a loved one. He buys it either because he doesn't know how to do it or because of lack of time and this is where the Pastry Chef's job comes in.
And the prices of this cake are adjusted taking into account these factors:
🍫 Products and supplies that are used. Depending on the quality of the product, the more value the cake has.
🍫 Workforce. Why? Because making a cake takes time, from the moment you buy the products until you have the final product. It is time invested and therefore it is a factor that must be taken into account.
🍫 Experience, what you know, was not because you learned it overnight. Investing in knowledge is what gives us the experience to work. We charge for what we know how to do that others don't.
🍫 In every business, the depreciation of the utensils, equipment and tools that are used must be charged, with the use of them over time they lose value, they become damaged. And of course the purchase of a new one must come out of the same business.
The truth is that I could make the post longer, but I don't want to make it boring. The idea is that you value your work and it can be a great blessing for your business and your life in general.
New ideas for my business:
Two-tier cake. It's the second time I've done one like this. I'm practicing adding it to my dessert menu.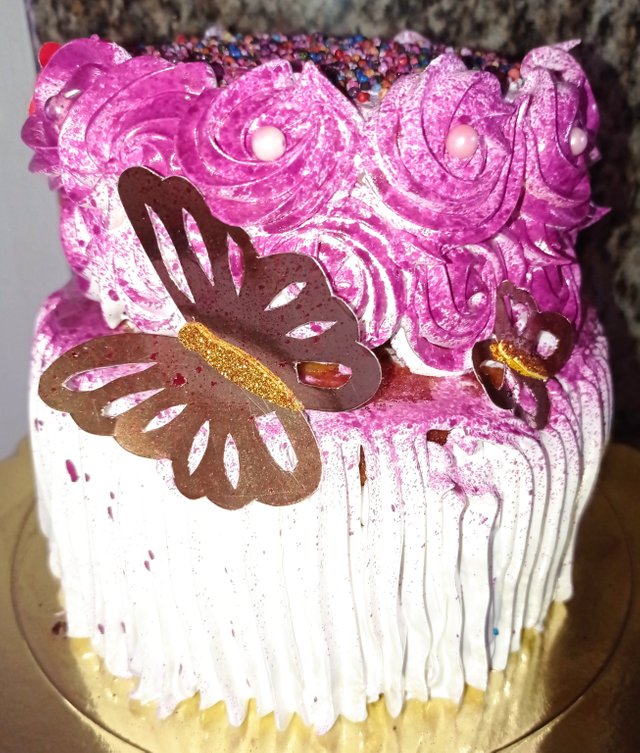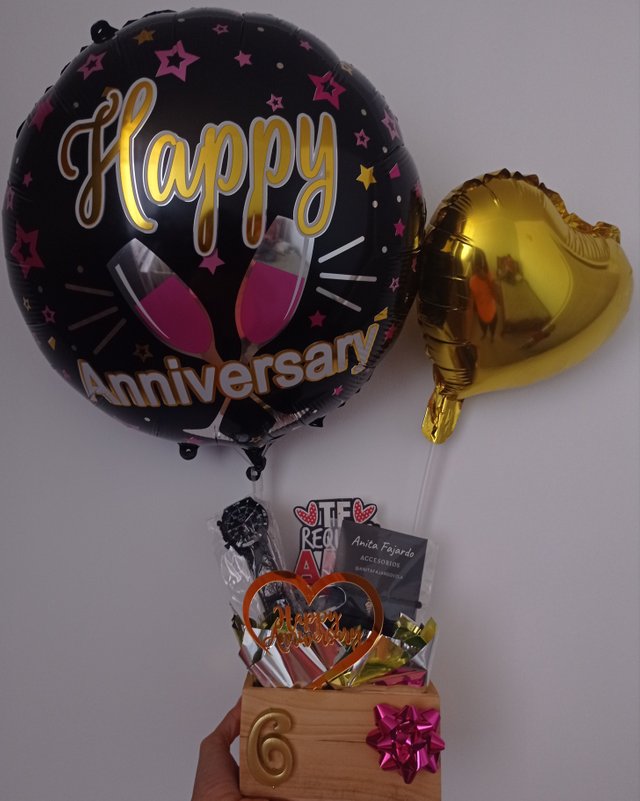 Balloon arrangements. I made this myself as a special anniversary gift for my husband. But practice makes perfect. I'll be practicing on these two new ideas. Taking a budget, of both and then appending them to my list of products. Remember to follow me on my Instagram account.
Official Instagram account.
We accept payments in SBD and STEEM.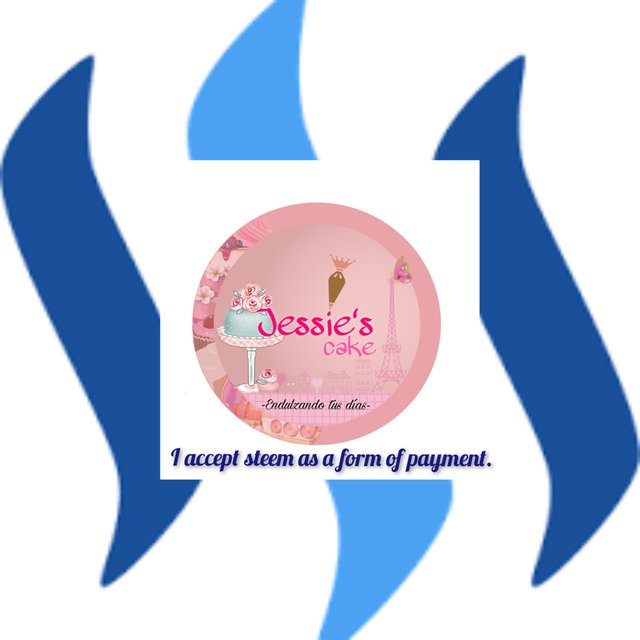 With nothing more to attach, I say goodbye. Wishing that the good season arrives for your business and mine, that we hope so much, that our client portfolio increases, and that we sell a lot this Christmas season.