Business Activity /Cookies Christmas Trees/ Accept Payment via Steem and SBD by @mvchacin/ #club5050/10% Of Rewards allocated to @BusinessActivity
Greetings, entrepreneur friends and successful businessmen from this talented @businessactivity community, hoping you are enjoying every day what you like to do the most , as it is to be focused on our businesses, always renewing ourselves according to the occasion and seasons that are presented to us, as it is currently the Christmas season where we can adapt our products focused on the enjoyment of these Christmas dates and thus improve our sales.
---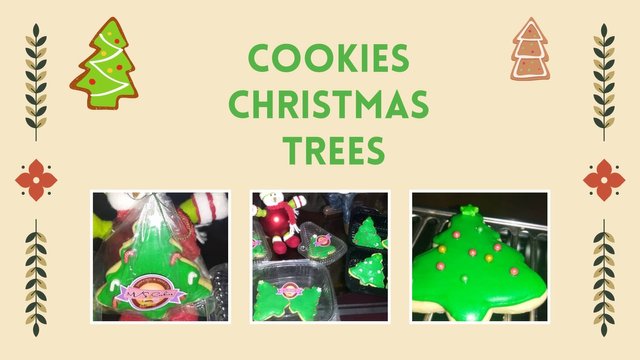 Edited image in Canva photo taken with my Redmi 9T
---
Christmas is the perfect time to have details with loved ones and what better way than to do it with rich and irresistible butter cookies in the shape of a decorated Christmas tree.
---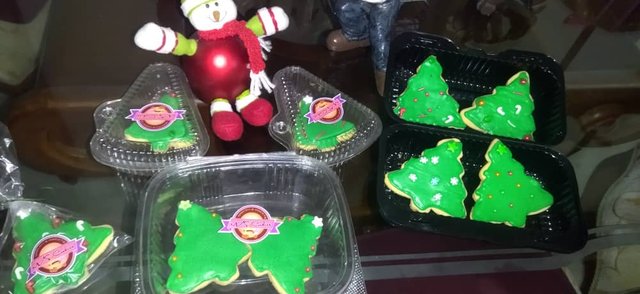 Cookies Christmas Trees Photo taken with my Redmi 9T
---

---
A fun way to pamper the little ones is by cooking a large tray full of cookies, they die for one like that, this is a very simple activity that we can do with them. We just have to plan and have everything on the table. Also if they are a little short on budget, this detail can work as a nice Christmas gift, you just have to pack it and go, that's why we give you the recipe for a divine vanilla cookies in decorated christmas tree shape
---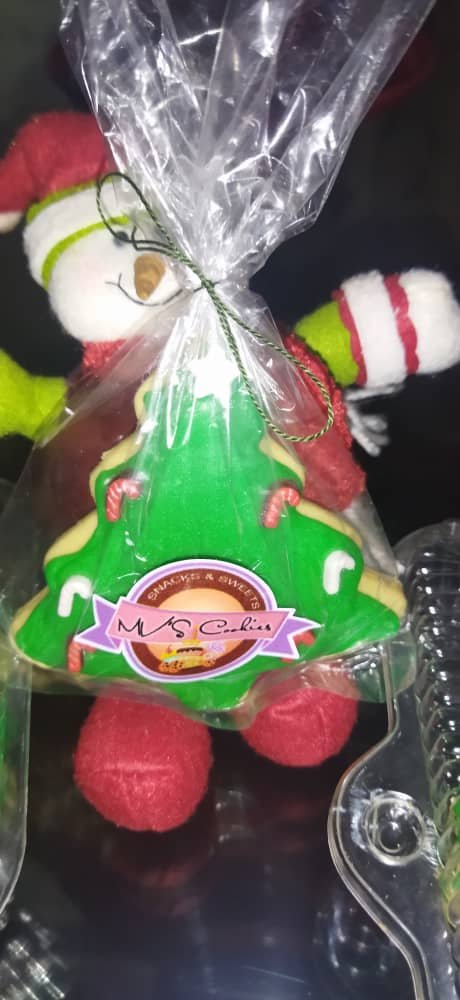 Gingerbread christmas cookies Photo taken with my Redmi 9T
---
This is really simple, for this we prepare. This recipe that I am going to present you is for a production of approximately 1 kilogram of Gingerbread christmas cookies .
---
| INGREDIENTS | AMOUNT |
| --- | --- |
| White Sugar | 180 grams |
| Butter | 225 grams |
| Eggs | 1 units |
| They would do all use | 400 grams |
| Vanilla | 1 splash |
| Baking powder | 1 teaspoonful |
Preparation
Before making this Christmas recipe, the first step is to get all the ingredients ready.
---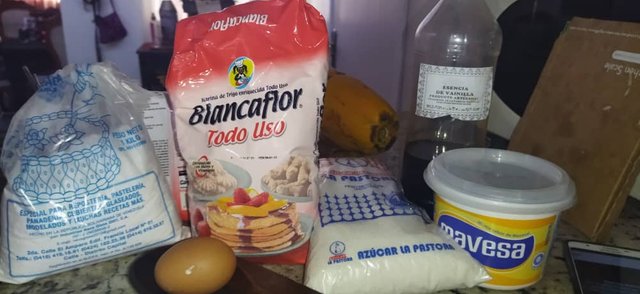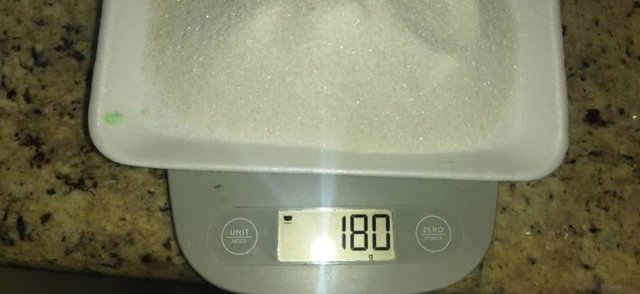 ---
Then we weigh all the quantities to be well organized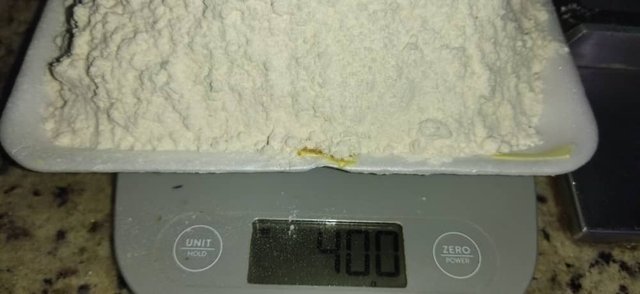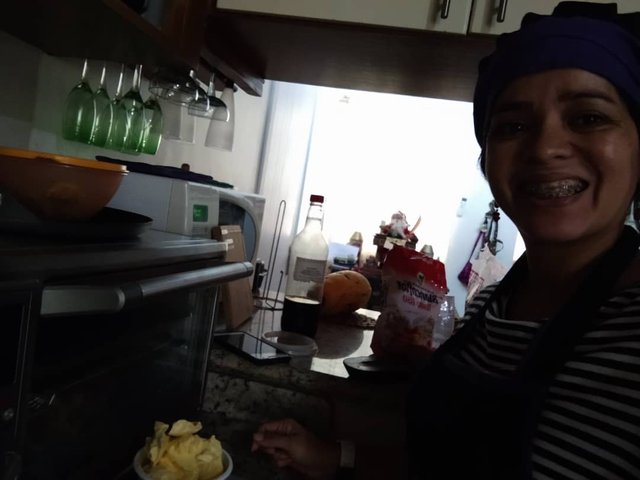 ---
In a bowl, beat the butter with the sugar and the vanilla essence until obtaining a creamy consistency. Then add the egg and mix very well until it is integrated into the dough.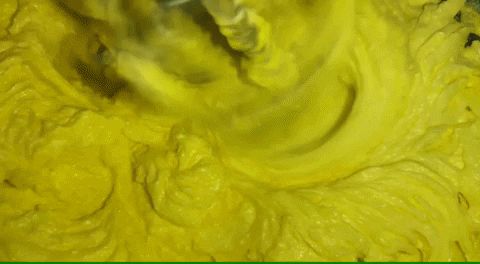 Mixing the ingredients Video taken with my Redmi 9T
---
Add the flour little by little until a homogeneous mixture is obtained. Wrap in plastic wrap and put in the fridge for 1 hour.After this time, roll out the dough and use the tree-shaped cutter to form the Christmas cookies.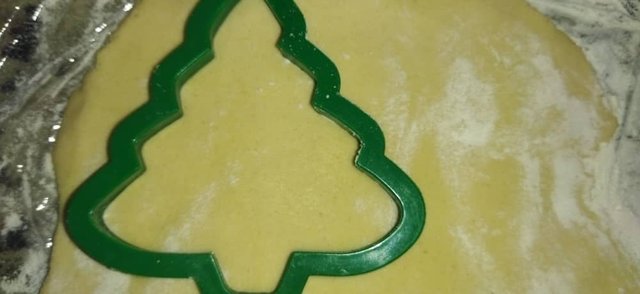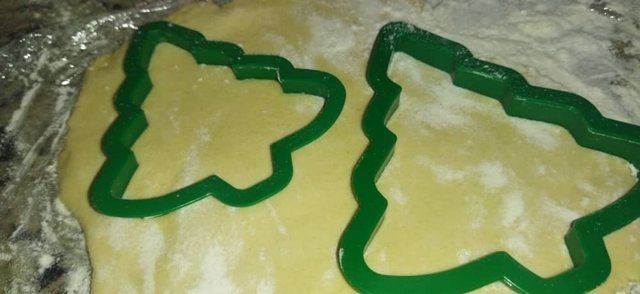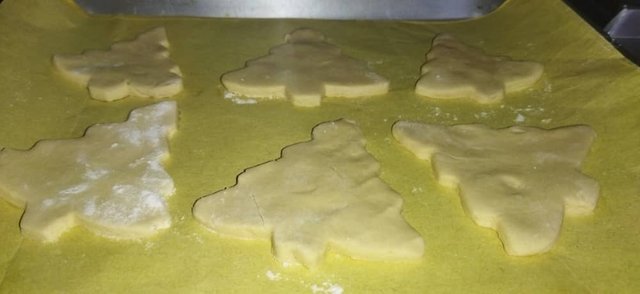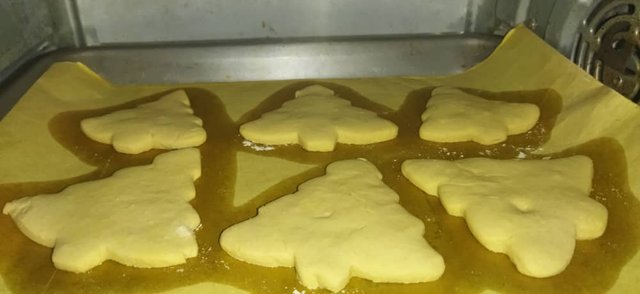 ---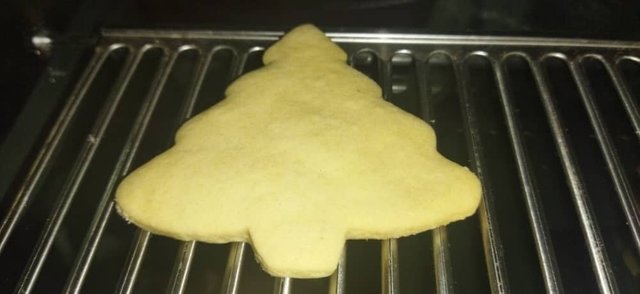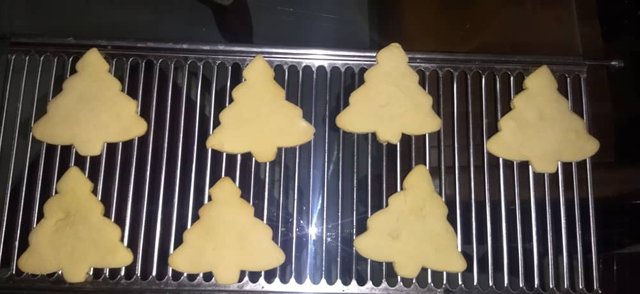 Steps to make cookies Photos taken with my Redmi 9T
---
It can be spread on parchment paper and then frozen before cutting with the molds, as the paper can be difficult to peel off. Bake in a preheated oven at 180ºC for 15 minutes, or until the edges are golden brown..
---
How to decorate Cookies Christmas Trees
Ingredients
---
1 Egg white unit

200 grams of icing sugar

½ teaspoon Vanilla Essence

Edible colorants
---
To make the glaze with which we are going to decorate these delicious cookies, beat the egg white until stiff with a drop of vanilla essence. When the whites are assembled, add the powdered sugar little by little until they obtain a creamy consistency like that of Italian meringue.
---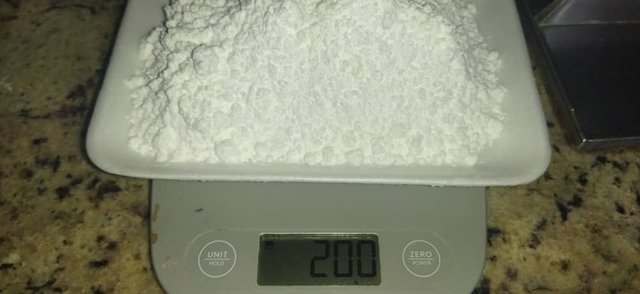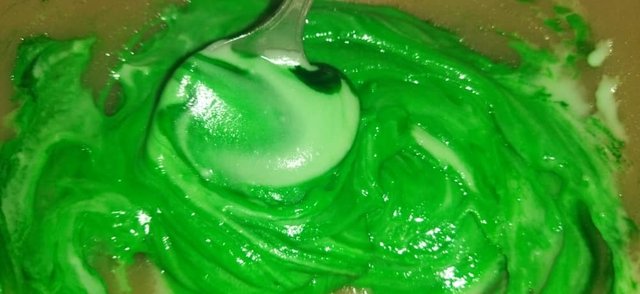 Once the cream is ready, distribute it in different parts to paint with the edible colorants you want. Make green, brown and white creams. Take the cream to different piping bags, open a small hole and carefully decorate the trees as you like. You can also use colored sparks that I use to simulate Christmas lights.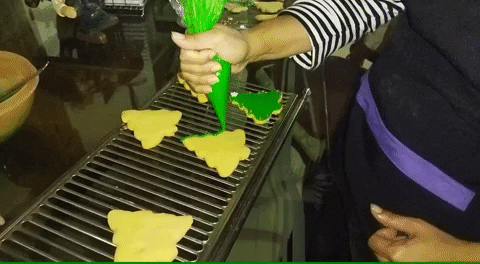 Decorating the cookies Video taken with my Redmi 9T
---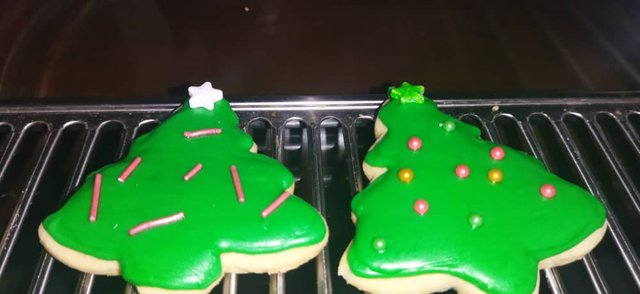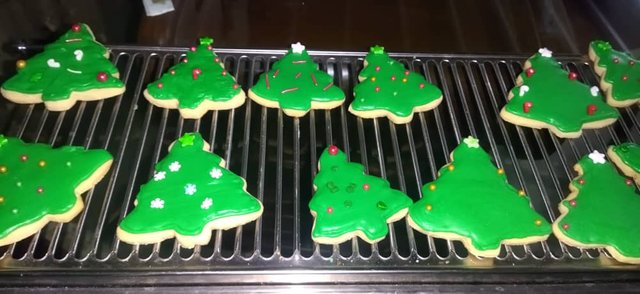 ---
Cookies Christmas Trees Photos taken with my Redmi 9T
---

---
---
Cookies Christmas Trees costs
---
Christmas special promotion
---
5 Cookies Christmas Trees for this week for 1.5 $/ 2.30 SBD / 0.22 SBD
---

---
The best way to enjoy this Christmas season is sharing as a family.
---
I invite you to join the # club5050, since in this way friends, we will see our growth on the platform, and always projecting ourselves to large and constant results in the long term, and not in the short term and are momentary
---
---
I say goodbye, until the next publication reminding you friends that mvcookies is at the forefront of the new era of digital investments; That is why we accept Steem and SBD as a means of payment for our delicious cookies.