Business Activities/promoting Aceh-style semprong cake //accept payment with steem and SBD set 15% to @businessactivity by @riska-amanda #club5050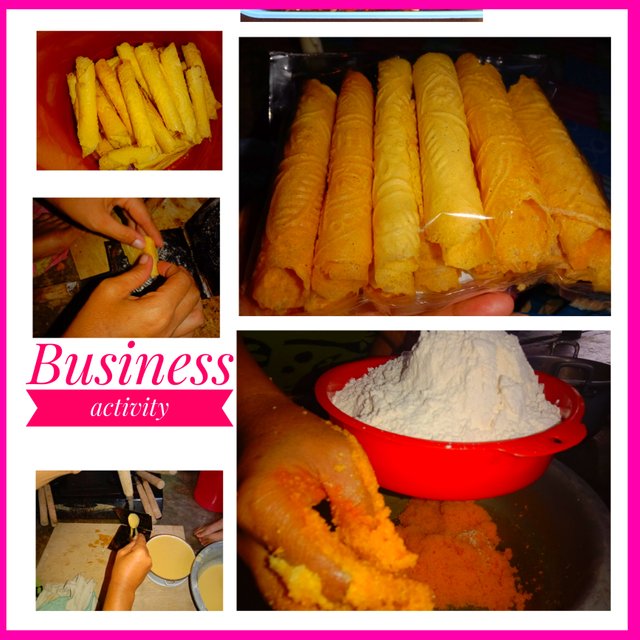 ---
Good afternoon business lovers...!!!
---
How are you guys? I want to greet you, especially business lovers in my
@businessactivity
community,
@riska-amanda
is back to accompany you with a variety of delicious, legit and delicious snacks for sure.
It should be noted that USAHA RUMAH TANGGA (URT) is a company that promotes various types of snacks, which can be said to be snacks or desserts which include pastries, wet cakes.or a variety of food and drink and also other food-related.
We will try to do our best in managing the company by prioritizing high-quality ingredients in order to produce very delicious and high-quality flavors with perfect final results, not only that we also promote in several media including What Ap and also Our discord also does word of mouth promotions in the nearest area.
Today we are promoting the semprong cake, we also leave a recipe to make it easier for those of you who want to try it at home before continuing to the next stage, the power will share the ingredients needed to make the semprong cake.
cake base.
---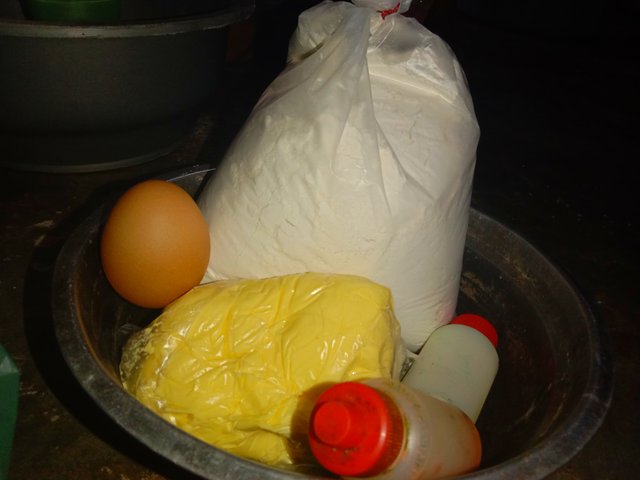 ---
1 kg of flour

1/2 kg of sugar

2 coconuts

enough vanilla

1 eggs

food coloring to taste

1 ounce butter
---
After introducing the ingredients now I will continue to hold on to the dough, make sure you knead the cake properly so that the taste and results are as expected.
---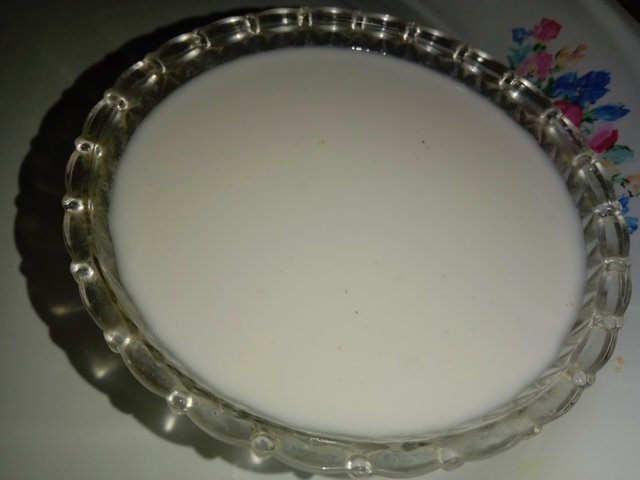 ---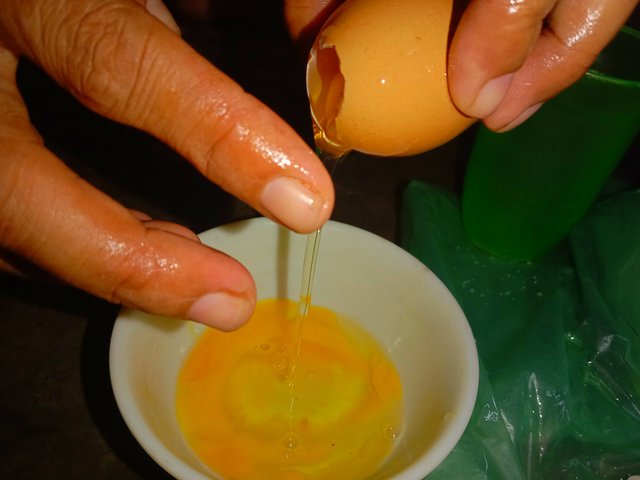 ---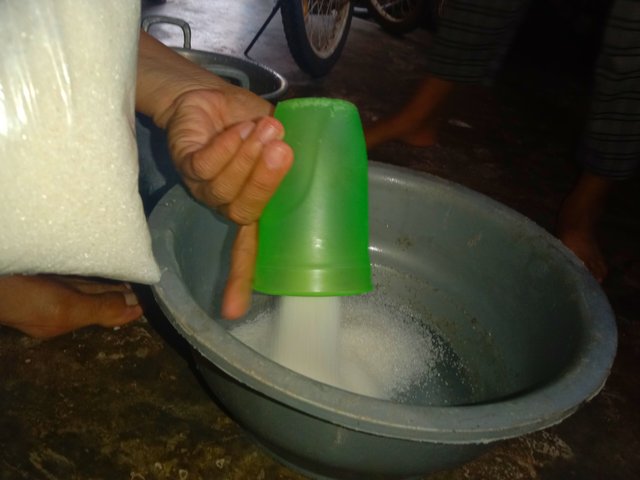 ---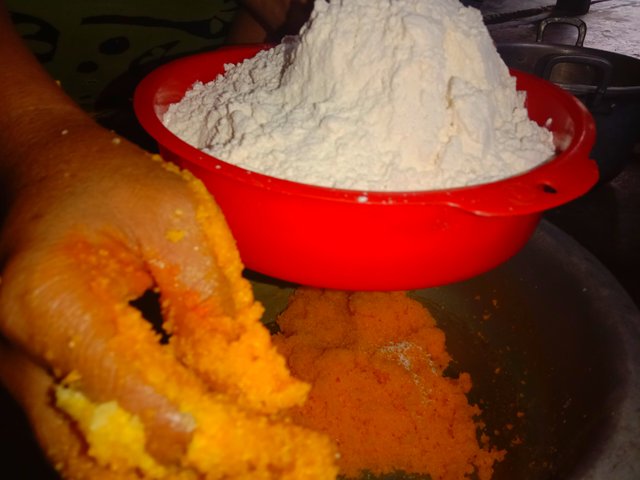 ---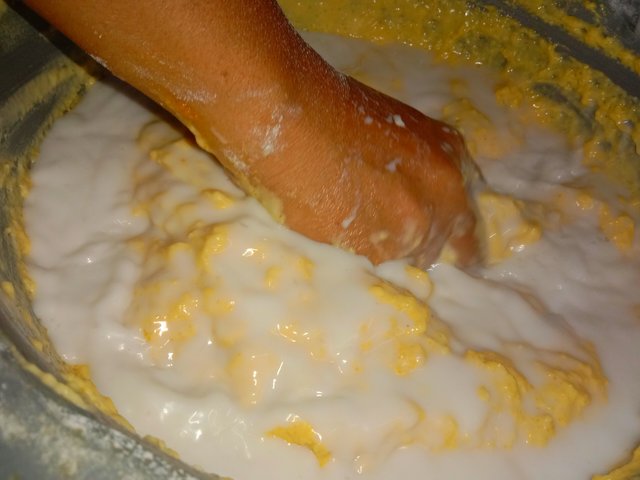 ---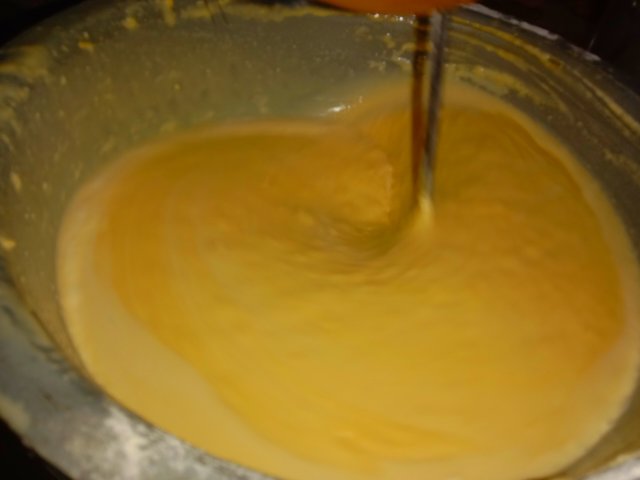 ---
How to make dough:
---
For the first stage, I will grate the coconut and then take the coconut milk. Remember, my friend, we only take thick coconut milk, about enough when kneading later.

Next take one egg and then separate the white egg, we only take the red one.

Mix all the ingredients such as flour, butter, sugar, vanilla and eggs, then beat by hand until the ingredients are well mixed.

Add coconut milk little by little then knead again and repeat kneading until the dough becomes smooth.

Finally, mix food coloring to taste I chose food coloring with orange color.
---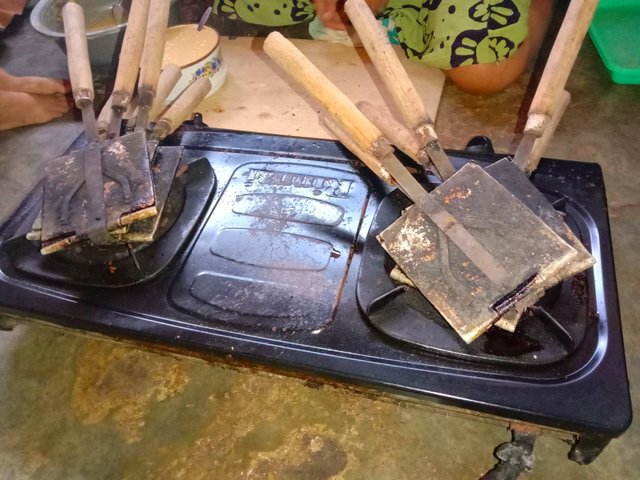 ---
---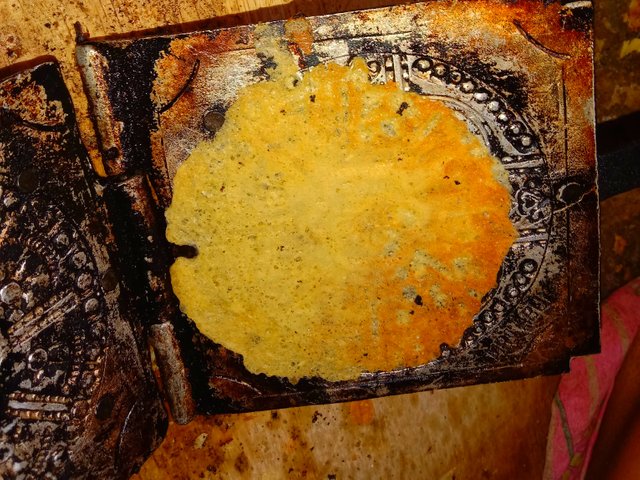 ---
---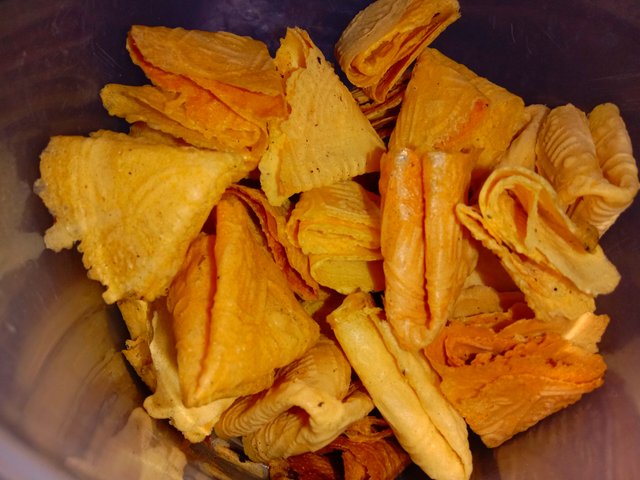 ---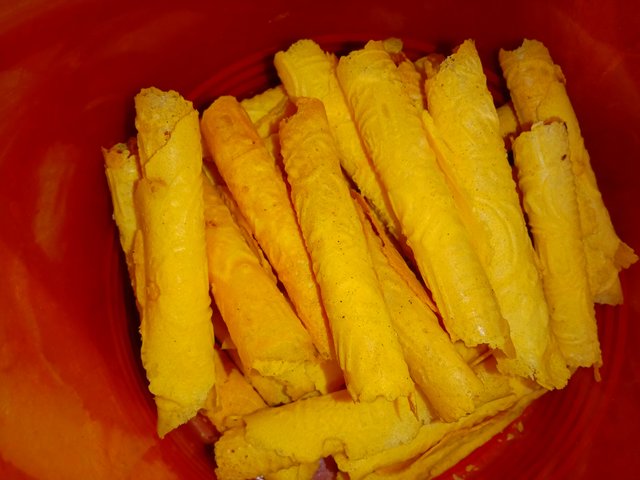 ---
Enter the baking stage.
---
The method of baking semprong cakes is very different from baking other cakes, the roasting will be done over a direct fire by only being coated with the mold and not using a toaster oven let's not be curious, let's bake together.
For the first stage in the baking process, we will light the fire first, make sure the stove fire is on medium size or more to low heat friend.

After that put the cake mold directly on the stove fire, don't forget all the molds have been cleaned first and smeared with cooking oil so the cake doesn't stick and the result is shiny.

After the mold is hot then put a tablespoon of the dough into the mold then cover it again and put it on the fireplace.

Do this process until the dough runs out, bake the cake for about five-ten minutes in one cake.
---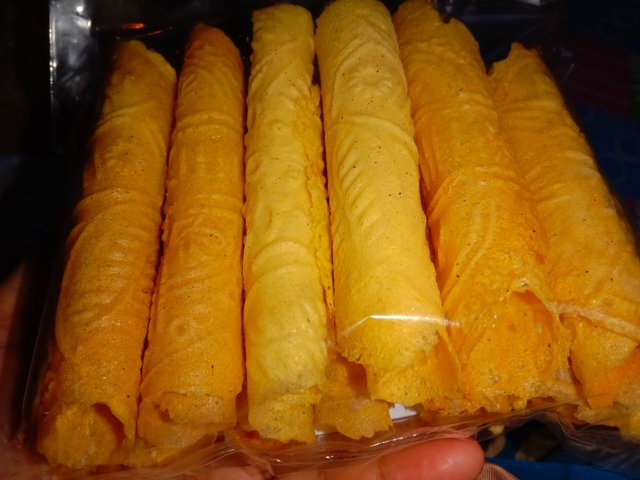 ---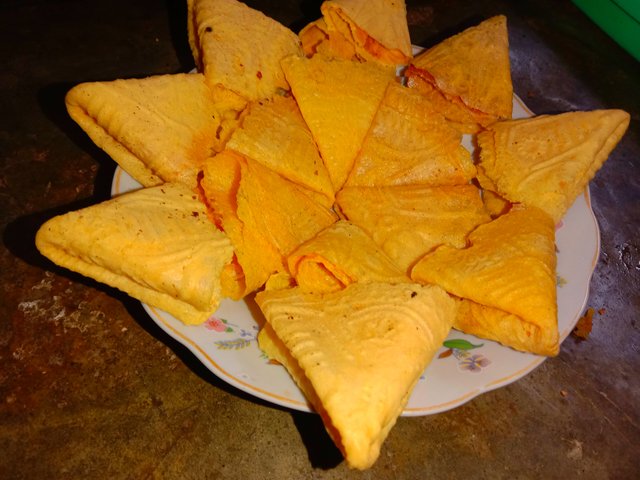 ---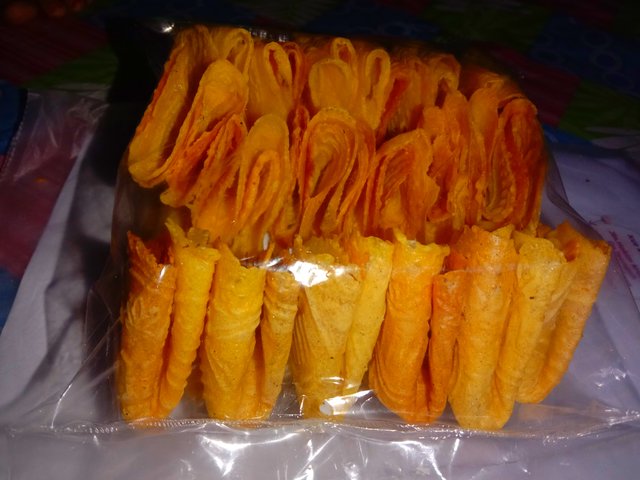 ---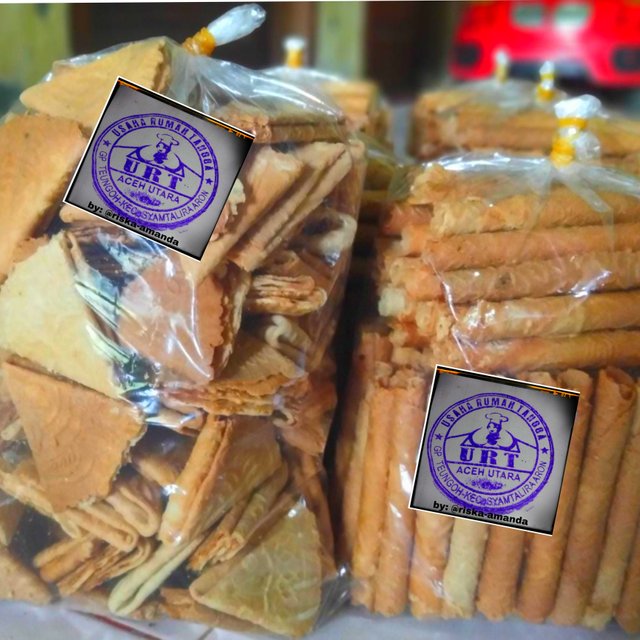 ---
We make packaging in various forms according to your wishes and the price is in per/kg Rp.70.000 /0.7 SBD /8 Steem For those of you who are interested, please order.
---
| BUSSINIS NAME | usaha rumah tangga (URT) |
| --- | --- |
| Owners name | @riska-amanda |
| Business address | Aceh-indonesia |
| Price/kg | Rp.70.000 /0.7 SBD /8 Steem |
| About us | Link Presentation |
---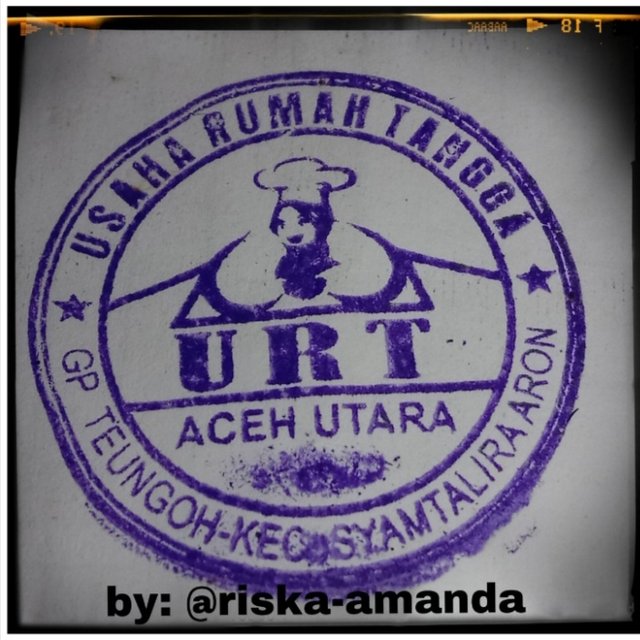 Each of our products has a very delicious taste with all the decorations that spoil your eyes not to mention the taste is very delicious and delicious wow..!!!

So for those of you who are interested, please contact us at the contact listed below.
---
---