Weekly Report 08/10/2020 - 15/10/2020 Italy Country Representative - Steem Greeter Team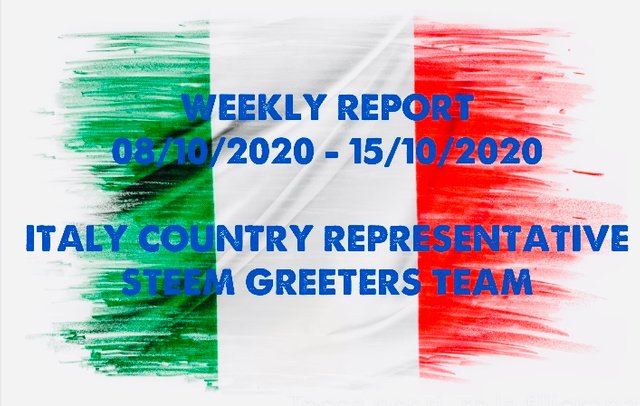 This is my weekly report regarding the activities of Country Representative for Italy and member of the Steem Greeters Team.

Steemit Italian Community: the situation
The week was very full of events for our community.
We have finally started with the initiative we have been talking about so much in recent weeks.
As I already explained in my previous post, the idea we presented to the whole Steemit community, to the Team and to our Country Representative, was from Tino/@famigliacurione, who illustrated it in one of his podcast in Italian,Curione Live - Puntata 17, and then shared it with me.
The project is called Dear Italy...Greetings from the (World)! and although it did not go exactly as we expected, we still knew how to get the positives, as the Sri Lankan users, led by @besticofinder, enthusiastically participated with their posts, which were supported and commented by both users of the Italian community and @steemcurator01.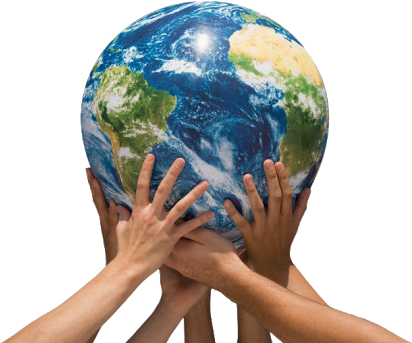 I want to thank the Sri Lankan community for the passion and sincerity they showed in their posts...a beautiful friendship was born between us and this will lead to a new project that will be announced very soon and that will involve them in a exclusive.
---
Another big news this week was the decision of @steemitblog to grant us a place in the curator team of the Community Curation account @steemcurator06.
It's an extra support that is helping us and motivating us a lot, but beyond the value of the vote, it is a signal that generates trust and optimism among Italian users.
It means that we are doing a good job, that the Team invests in us and that the path taken is the right one.

The numbers confirm it and those never lie.
Below, instead of reporting the progressive from one week to the next, I wanted to make a comparison showing the data of the last three. That is since I assumed my role as Country Representative.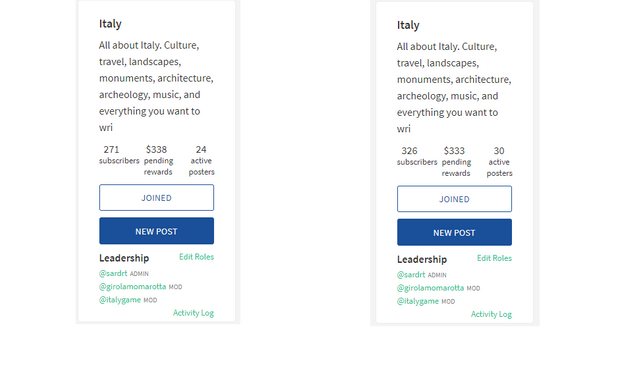 Previous Week situation 👆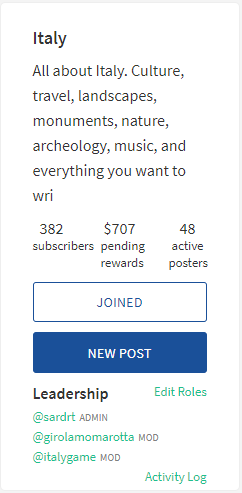 Current Week situation
There is a very positive trend about subscribing users, as we went from 271 to 326 members and this week we reached 382.
Last time I wrote that the best news was about active users and I must say that we are confirming ourselves, because not only have we reversed a negative trend, as users were decreasing, but we have also achieved constant growth, since we went from 24 to 30 active users, up to 48 (and in some days we even reached 50).
The rewards datum is extraordinarily important, as we have more than doubled the result of the previous weeks, going from $338 and $333 to $707!!
Certainly thanks to a greater number of high quality posts written by our users, as well as the attention of the Team, which with @steemcurator01 supported our initiatives. And then we also note the contribution of @steemcurator06.
If at the next report this number is still growing, then we would really be doing something extraordinary.
The goal is that.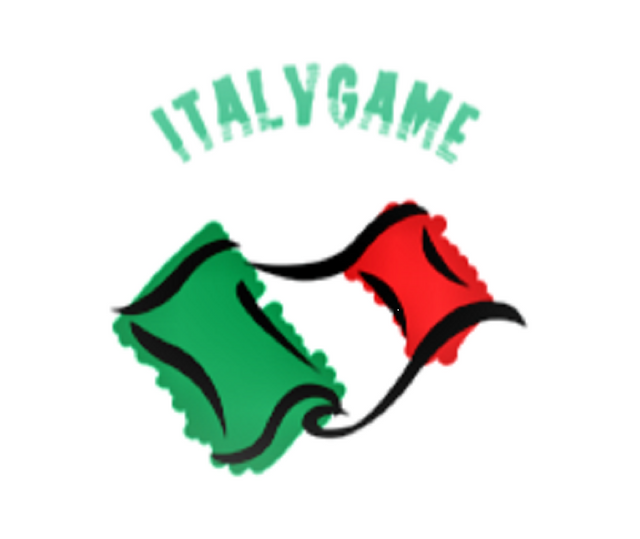 Italygame never stops.
The sixth week of BEST USER OF THE WEEK CONTEST is underway . This is the initiative in which the best user of the community is rewarded with 5 SBDs every week.
Moreover:

Curation
I continue to curate the best content published by Italian users.
I do it with my personal account @girolamomarotta, with my curation trail top.rewards.club (join it if you like!) and as curator of @symbionts - @ecosynthesizer team.
Also, as mentioned before, this week I started voting with the Community Curation account @steemcurator06.
The cadence will be one day per week, plus an extra day every four weeks.


Steem Greeter Activity
In addition to being part of the Greeters Fairy Team, I was assigned by @cryptokannon to curate Achievement1 for newcomers from English-speaking countries such as USA/Canada or English-speaking European countries.
And from this week, I will be taking care of the Achievements until 4.
Unfortunately I confirm that there are not many users of these nationalities who are joining Steemit at the moment, this week I still had the opportunity to approve the posts of:
I want to point out with pleasure that this last user is Italian. A big good luck to you both.
---
Thanks for reading
---
This post is set to Power Up 100%
cc: @steemitblog, @steemcurator01, @steemcurator02