Country Representative(Bangladesh ) and Steem Greeters Team Report: 4th Week of September 2020
Publish Date: 29-09-2020
Week Date: 22-09-2020 to 28-09-2020.
Country: Bangladesh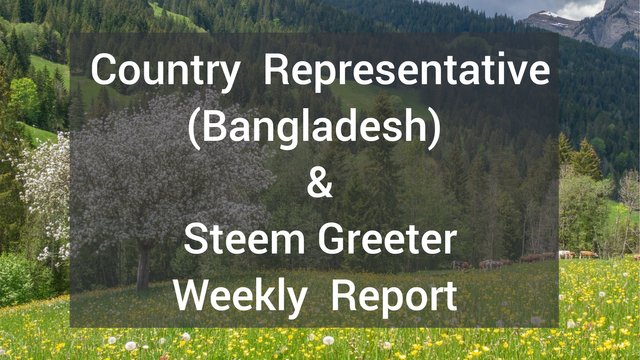 Background image source
This is my first weekly report post. On the 22-09-2020
I took charge of the 500 sp minnow support program. I was asked to support minnows using the @steemcurator03 account. Then I was given a seat. There were only minnows' usernames. In that sheet, i have make list the information of all the users in the minnow support program. The information that I have put in the list:
Date of joining on steemit
Date of verified introduction post.
Link to the introduction post.
current Author sp.
Diary game participation status.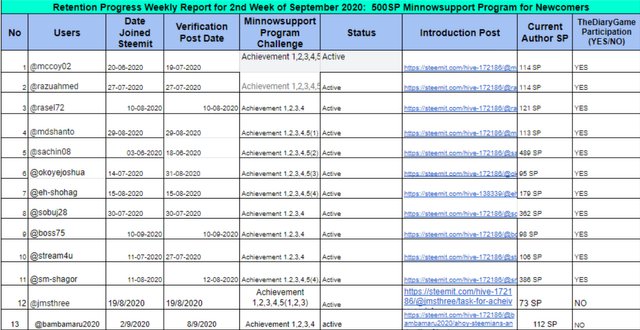 With all this information, I filled the sheet and on the 23-09-2020 I voted for all the new comers minnows with
@steemcurator03
. 500 sp minnowsupport program For Newcomers had 11 members in the first round. Below are the healing activities in the form of a table.
Voting was called for in two rounds each week. I finished the first round on the date 23 and started the second round on the date 26. Two new minnows were added to the 2nd round list. There were 13 people in the second round. The 2nd round healing table is given below:
After the voting is over, I've update everyone's information sheet on the date 28. At the end of the week, I update everyone's Autho r sp.
Community:
★ I have brought a novelty to our steem bangladesh community. I have improved the position of pro member by selecting good users out of 80+ active members. This will increase the interest of ordinary members in their work. They will try to be pro members. Member Level system post link:click here
★ I have checked the posts of almost all the members of the community during the week. If someone makes a mistake, I have explained it to user.
★Also, if anyone has any questions, they have asked me questions in Discord or messenger and I have explained.
★i have tried to provide support to all the members of the community from the account of 7000+ sp.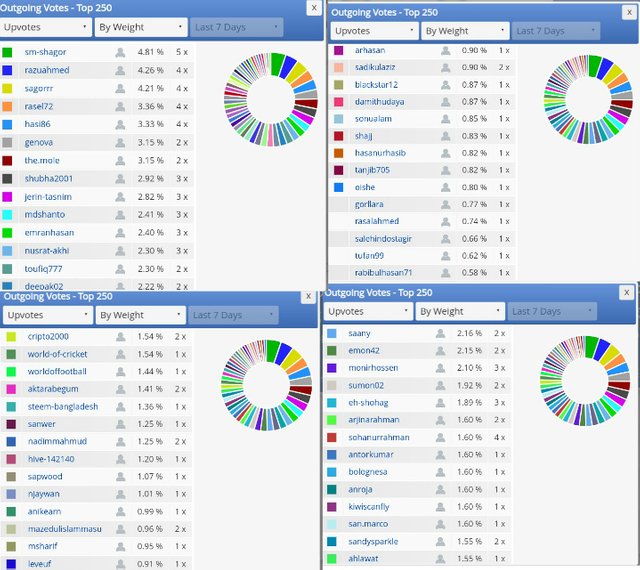 Screenshot From steemworld
THE END