Concurso de poesía lírica Edición 47. El agua es vida//Lyric Poetry Contest Edition 47. Water is life. (Esp-Eng).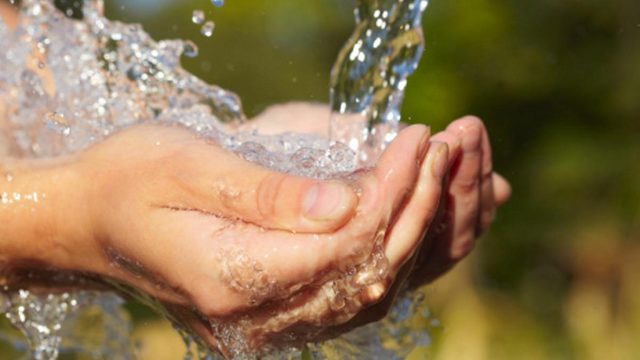 Fuente

EL AGUA ES VIDA
Agua,
enviada por el Creador,
viene a refrescar el ambiente.
Los pájaros dan la bienvenida,
con sus cantos y vuelos por el cielo en señal de alegría.
Agua,
que corre por los ríos,
hace su viaje en forma de corriente,
a veces indefensa,
otras con furia,
arrastrando lo que encuentra a su paso.
Agua,
tan elemental para la vida cotidiana,
está presente en todo,
convirtiéndose en primera necesidad.
Agua,
que debemos cuidar,
cuando nos falta el vital líquido,
sentimos el impacto en nuestra vida.

WATER IS LIFE
Water,
sent by the Creator,
comes to refresh the atmosphere.
The birds are welcoming,
with their songs and flights in the sky as a sign of joy.
Water,
that runs through the rivers,
makes its journey in the form of a stream,
sometimes defenseless,
others with fury,
dragging what it finds in its path.
Water,
so elementary for everyday life,
is present in everything,
becoming the first necessity.
Water,
that we must take care of,
when we lack the vital liquid,
we feel the impact on our lives.







Gracias @felixgarciap por la iniciativa a concurso.
Thank you @felixgarciap for the contest initiative.
Si deseas participar este es el enlace:
If you want to participate this is the link:
https://steemit.com/hive-166850/@felixgarciap/lyric-poetry-contest-edition-47-prompt-water