Mi entrada al concurso ¿que significa hoy para mi?... semana 4.03.
Si hoy es 28 de junio del 2021 pero el día del cual quiero hablar es del día domingo 27. Este día salí de mi casa luego de no hacerlo desde hace algunos meses.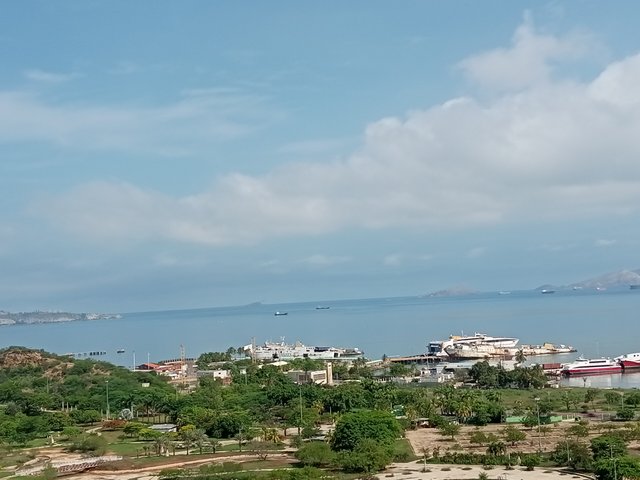 Tenía que salir a buscar una máquina que me hacía falta aquí en casa. El taxi el cual estuve llamando por espacio de tres días por fin vino. Las lluvias de tres tardes seguidas no había permitido que yo pudiera salir a hacer ningún trabajo en la calle.
Hoy es diferente, tome mi taxi y me llevó a la ciudad de Puerto La Cruz donde recién se mudó mi amiga Sandra. Después de estacionarnos, porque el taxi debía regresar de nuevo a mi casa. Subí al piso 15 junto con mi amiga. Allá arriba pude ver la vista panorámica de su balcón y es todo un espectáculo.
De frente se puede ver nuestro magestuoso Mar Caribe. Imponente. Más alla de la orilla se observan los yates y barcos cargueros que descansan en las aguas menos profundas.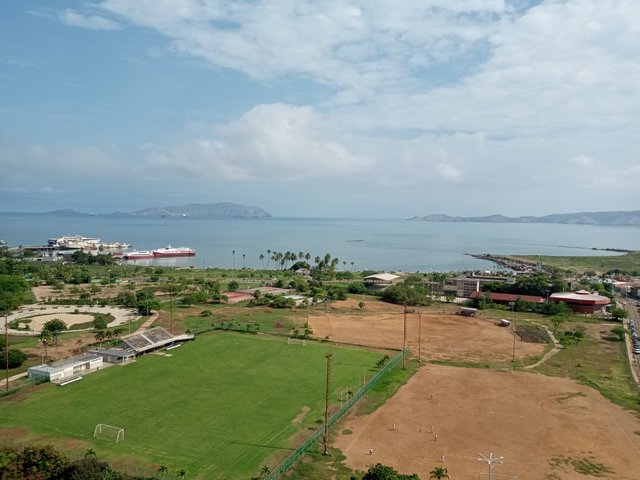 Después de ellos se pueden ver las islas venezolanas que son nuestra gran barrera natural antioleaje. Estas inmensas olas que se pueden formar por la aparición de los vientos huracanados de los mares se rompen al llegar a estas islas que rodean nuestras costas caribeñas.
Gracias a ellas los desastres naturales provenientes de los mares agitados casi nunca producen daños humanos. Apenas llegan a hacer daños materiales a pequeñas embarcaciones que son tomadas desprevenidas.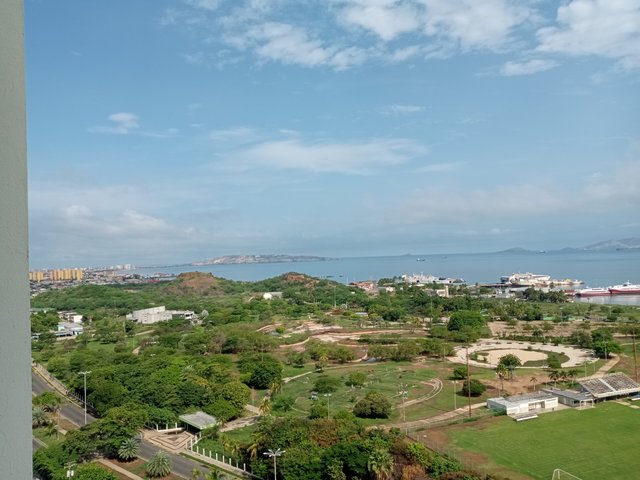 Esto es lo que significa hoy para mi como entrada al concurso alojado por @freedomshift.
Invito al concurso a @wendyalexa, @sexycarmen y @sarimanok.
---

This is an Invitation to join #ccc for Guaranteed 👍 Daily Income 💵 and Payout 💸 for Newbies (2.0) 🐟 🐜 🐛 in #ccc 👣 and Follow 👣 the Honor Code 🏅 - the Creed (Conditions and Limits Inside)
AND
the latest update <<< please click to read.
---
I'm @gertu from Venezuela to the world.
---