Mi entrada al concurso ¿que significa hoy para mi?... semana 4.04.
Hoy es 5 de Julio y en mi país se conmemora el día de firma del acta de nuestra independencia. El libro original de las actas se encuentra resguardado en el salón Elíptico Federal Legislativo en la capital de Venezuela, Caracas.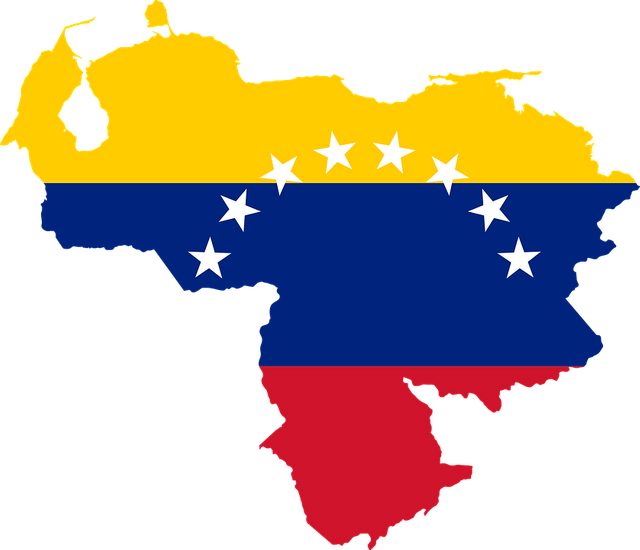 F
Allí reposa el libro de actas del primer congreso de Venezuela. En donde se considera a mi país libre de la colonia española que la dominaba hasta ese 5 de julio de 1811. Desde entonces es considerado una nación libre, soberana e independiente.
Hoy en día algunos podemos celebrar la suerte de haber nacido y de tener un país como éste. Con todas sus grandes riquezas en minerales, en la gran naturaleza hermosa que nos rodea, en toda su gran geografía. Con la riqueza hidrográfia, con sus majestuosidades tanto naturales como las creadas por sus grandes hombres.
El venezolano siempre está dispuesto a ayudar a su hermano. Siempre se ha caracterizado por su chispa humorística. Que aún en tiempos difíciles aprende a burlarse de sus desgracias y hacer un chiste de él para hacer la vida más llevadera.


F
El venezolano siempre es amistoso dispuesto a dar alojamiento a todo el que lo necesita. No importa si lo acaba de conocer pero sí es una persona en desgracia el venezolano de inmediato siente empatía hacia él.
No importa si era un inmigrante de igual manera le daba cobijo, le enseñaba con orgullo su cultura y muchas veces las palabras groseras que forman parte de nuestra cultura. El inmigrante aprendía a querer nuestro país por su gente.
Hoy en día sé que aún queda ésta gente en algunos rincónes de mi país. Porque con tristeza veo que hasta la parte humorística estamos perdiendo gracias a la situación de vida actual.
Con todo lo que nos pasa seguimos adelante. Seguiremos adelante dando lo mejor de nosotros para que el mundo sepa y siga conociendo más acerca de nuestro gran gentilicio.
Ésta es mi entrada a ¿Qué significa hoy para mi? Alojado por @freedomshif.
Invito a participar en este concurso a mis amigos @darivictoria, @marivic10, @sexycarmen.

This is an Invitation to join #ccc for Guaranteed 👍 Daily Income 💵 and Payout 💸 for Newbies (2.0) 🐟 🐜 🐛 in #ccc 👣 and Follow 👣 the Honor Code 🏅 - the Creed (Conditions and Limits Inside)
AND
the latest update <<< please click to read.
---
I'm @gertu from Venezuela to the world.