Back to school...
​

After the whole lockdown business, school started in July for most kids here. It started with the older kids, for them to prepare for major exams later this year and then the nurseries were opened to allow parents to go back to work.

Many schools were not prepared for online learning and many students did not have the facilities to learn online. Not every kid has a computer and not every house has internet. Both teachers and students were struggling, some more than others but overall, things did not look good.

While there were concerns and fear when school reopened, many kids were quite excited to go back to school. The only challenge was that they needed to wear masks the whole time and stay at least a meter away from their friends. Recess time, which used to be a fun, play time, are now restricted. Students stay in their classes during recess and running around is not allowed.

So far, there had been a few cases in schools and each time there was a positive case, the school would be closed and sanitized before they can be reopened after a number of days. Apart from that, things are pretty much back to almost normal.

This pandemic has really tested the countries and showed what was lacking. But whether or not things will change for the better is yet to be seen.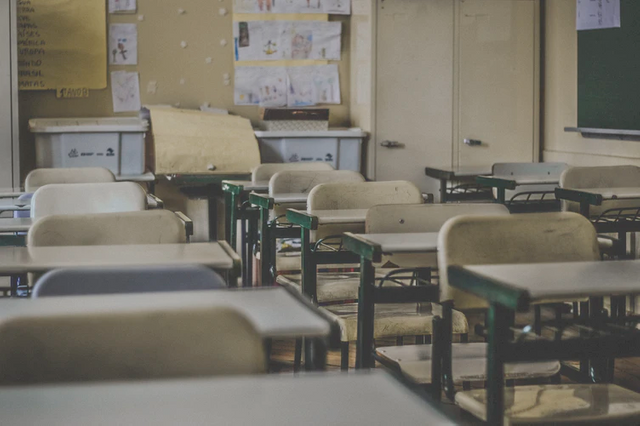 Image by Feliphe Schiarolli on Unsplash
---
This is my entry to @wakeupkitty's Contest/Wettbewerb/Concurso "Looking Back/Look Forward 3.12.
The theme is:

Looking back / Look forward back to school
---

---
This is an Invitation to join #ccc. The community CCC supports members by encouraging and upvoting each other and by hosting contests. Contests are hosted by @team-ccc and it's members. See @team-ccc for contests running.
---