CCC CONTEST Looking Back/Look Forward 3.44

Wasted. It has been a couple of wasted days. Moodless, interestless, feel-less, just zilch. Nothing moved me, nothing motivated me. I looked at my projects, I looked at my laptop screen and I just didn't feel them.

I walked pass them and towards the couch. I stared at the blank television screen. I didn't feel like doing anything. All I did was lie down and do nothing. Well, not really nothing. I slept.

I was sneezing the whole day of Thursday and I knew something was not right. The nose took a turn from occasional high and long jumps to a constant marathon. The face felt stuffed and the throat scratchy. Saturday came and occasional coughs started.

On Sunday, the cough became more persistent and the voice changed. I might have had fever too because I felt cold sometimes but I didn't check. I was afraid to go to the clinic or hospital and popped in Vitamin C ever so often. I was thankful that I still had my sense of taste and that my breathing was okay.

Today, I felt better. I managed to work some chores and did some sewing. My voice is still funny and the cough is still there. I stayed home. I didn't want to see anybody for fear I would infect them.

At times like this, being sick with a cough and cold, is like taboo and I look forward for all of this to go away. I had to reschedule an appointment today to next week and I'd better make it for next week.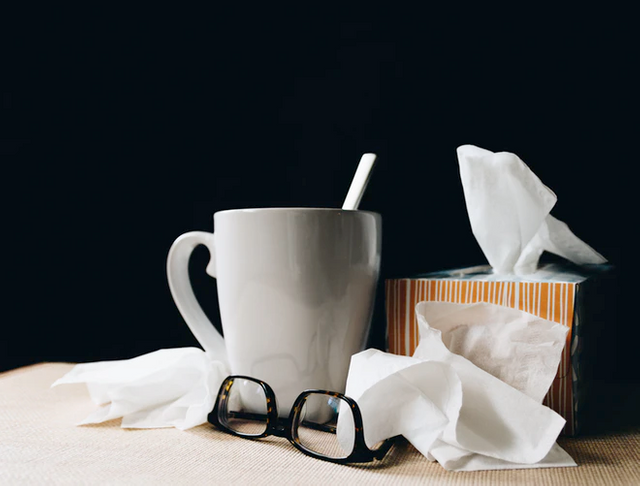 Image from Unsplash
~~~~~~~~💖~~~~~~~~~

This is my entry to @wakeupkitty's Looking Back/Look Forward contest this week: https://steemit.com/hive-166850/@wakeupkitty/6qdttz-contest-looking-back-look-forward-3-44
Theme
Looking back - Look forward
Write a text about what you look forward to or look back at.
Deadline: April 24, 2021 6 p.m. Parish time
~~~~~~~~💖~~~~~~~~~

I would like to invite @cicisaja, @dizzyapple and @dulce160 to rejoin CCC contests.
---
This is an Invitation to join #ccc for Guaranteed 👍 Daily Income 💵 and Payout 💸 for Newbies (2.0) 🐟 🐜 🐛 in #ccc 👣 and Follow 👣 the Honor Code 🏅 - the Creed (Conditions and Limits Inside)
AND
the latest update <<< please click to read.