Concurso de poesía lírica Edición 47. Mi entrada #2,Agua: Oro como la lluvia.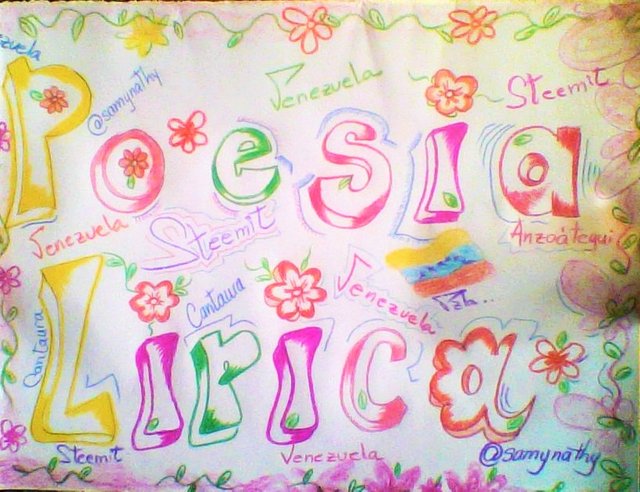 Cuando caminaba un día,
Por la avenida de la alegría,
Encontré el tiempo de la sequia,
Y el sembradío no florecía.

Salí corriendo hasta el potrero,
Y el rebaño estaba sediento,
Tenían pasto, también melaza,
Pero no podían, ni con sus patas.

Qué cosas aquellas tan tormentosas,
No tengo agua para las cosas,
Tengo el carrito sin gasolina,
Si no en el yo la traería.

Aquel agua tan deseada,
Para el ganado y para las plantas,
Con el arroyo a gran distancia,
Si voy a pie no avanzo nada.

Lo que para mi consumo a mi me quedaba,
Se lo cedí a mi rosa blanca,
Que me sembró mi amor, mi dueño
Y si ella muere, muere el recuerdo.

Pasaron horas y no resolvía,
Aquel dilema para mi vida,
Sin agua en horas yo perdería,
Millones en oro, en un solo día.

Paso ambicioso Pedro mañoso,
A proponerme un gran negocio,
Abastecerme por varios días,
Y la cosecha se la entregaría.

Acepte ansiosa la vil propuesta,
Y el cielo pinto una gran tormenta,
Eran las nubes alborotadas
Traviesamente con ellas mismas chocaban.

Gran chaparrón cayó ese día
Siguió lloviendo más de tres días
Y Pedro mañoso muerto de rabia
Apuro el paso por la sabana.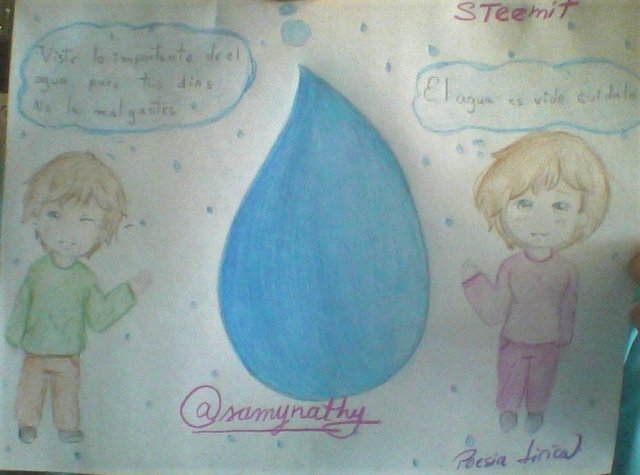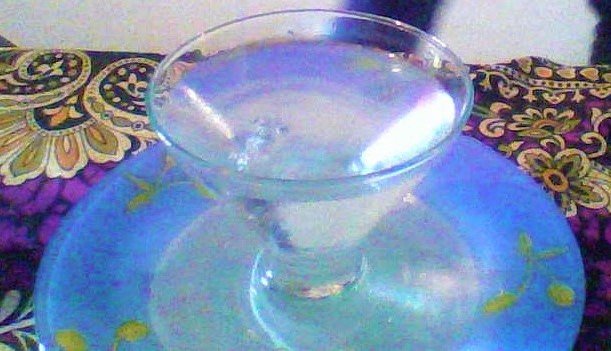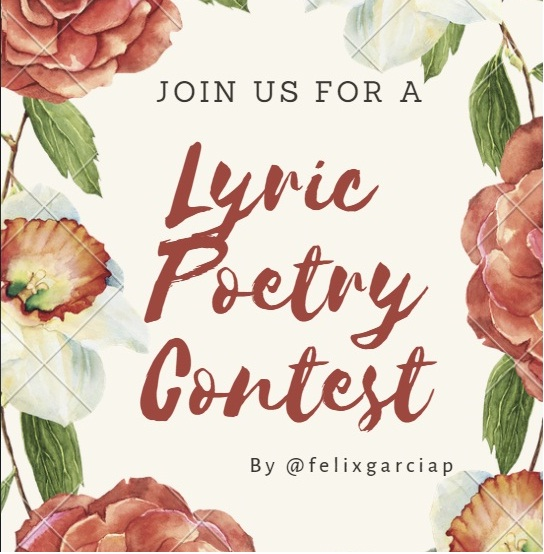 Rules:
One poem per participant in free format that contains the contest prompt is accepted.
Deadine: 11:59 pm UTC, September 27, 2020.
Language: English / Spanish
Awards:
• Winner get 2 Share Hive SBI
• Runner Up get 1 Share Hive SBI
Invitation
I am pleased to invite my friends @simonjay, @vdux, @antoniarhuiz, @marybellrg, @charjaim, @inspiracion, @doctorlibro, @rosanita, @janettyanez, @javert68justice, @aremontilla, @lanzjoseg, @javiermontilla, @delvapin, @darkfemme, @josegilberto, @salvao, @zeleiracordero, @adncabrera, @hernan27 @lecumberre, @naylet, @mllg, @oacevedo, @isauris, @aurodivys, @maparari, @botefarm, @gaby-crb, @jadms , @aplausos, @evagavilan, @johannfrare, @issymarie, @yohanys, @ntowl, @owasco, @avellana, @wakeupkitty, @marblely, @olivia08, @cloudblade, @jakim7, @hljott @gingbabida @fredkese @mgaft1 @hashzone91 @gertu @joeyarnoldvn @cloudblade @myjob @nathyortiz @daysiselena @theresa16 @olivia08 @aaliyahholt @celinavisaez @dulce160 @jurich60 @wendyth16 @lanzjoseg @josyweed @botefarm @josyweed @botefarm @metzli @daysiselena @sarimanok @kgwork @redheadpei @wakeupkitty @wakeupkitty.pal @putu300 @victoriaxl @angelro @oscarina @yasny @mers @mariannis @robinsonr810 @sarimanok @diosarich @ahmanik47 @sacra97 @betzaelcorvo @malvyconejero @zhanavic69 @evagavilan @antoniarhuiz @yujomar @mllg @lisfabian @renataboreal, @giocondina, @kismar and @sincroniadivina, @amandaj @nelsonnils @issymarie2 @sarix.
I have to emphasize that from now on we can use the #ccc tag to promote the literary creations that we present for the contest, an exception has been made by them since their rules establish that the length of the contributions must have an extension of + 200 words or failing three original photographs. Also make a mention of them at the end of the article.
Hive Basic Income is a social experiment to bring a basic income to as many Hivians as possible. Members join by sponsoring others into the program. Hive Basic Income is delivered through providing regular upvotes to member content. Frequently Asked Questions.
Waiting for your upvotes, comments and rehive.
@felixgarciap
Note: If you want your publication to be visible and recommended by @team-ccc take the freedom to include them.
This is an invitation to join #ccc. The CCC community supports members by encouraging and voting for each other and organizing contests. The contests were organized by @ team-ccc and its members. Visit @team-ccc for current contests.
Join the members who participate in the #ccc contests!
Monday Contest: "What does CCC mean to you" by @team-ccc.
Wednesday Contest: What does it mean to you today? by @freedomshif.
Friday Contest: What do I do with ...?. By @gertu
Saturday Contest: "Looking Back / Looking Forward". By @wakeupkitty.
Sunday contest: take a photo and comment. By @olivia08.
Sunday contest every 15 days: lyrical poetry. By @felixgarciap.