The Korean series Born Again 도라마 다시 태어남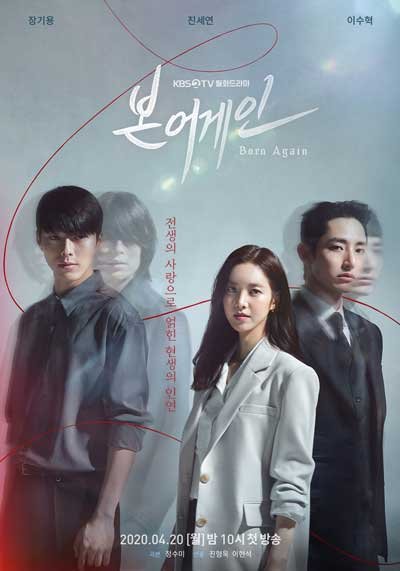 This series tells the story of three people whose destinies are linked. The main characters have lived a rather short life. And 32 years ago it ended, but this story for the characters has really just begun. At the beginning of the series, we find ourselves in the eighties of the last century. One of the main characters, Kon Ji-chul, wants to lead a sheltered life, but he doesn't always succeed. He always wanted to be a good and kind person, but his genetic character traits told him not to be a good young man. Soon he discovers a whole new world for himself. In his new life, however, the protagonist will become a completely different character. Now he is Cheon Jung Beom and is studying at a medical school in the university, as well as dreaming to devote his life to saving people, but the realization of the dream is extremely far from the realization of his plans.
The other main character Jong Ha Eun has a heart problem in the eighties, but in spite of it all, she used to own a small used bookstore. Nowadays she works as a teacher of osteology and pays a lot of attention to the study of ancient bones.
The third main character is Detective Cha Hyun Bin who is now Prosecutor Kim Soo Hyuk. Different lives and approach in the realization of the cases conceived. I wonder how this incredible story will develop further?
The point is that the show shows how two stories, as if two lives are developing in parallel, and so it becomes even more interesting to watch.
It is especially interesting to watch the main character, who has changed her tastes and preferences in her next life.
There are a lot of mysteries in the series, so watch slowly so you don't miss anything...
The series kept me in suspense almost till the very end, the theme of rebirth of souls and everything connected with this subject matter interests me for quite a long time. That's why it was very interesting to me.
I recommend the series to watch, as it left a very pleasant impression, the ending is not predictable, as well as excellent acting.
I wish you all a good viewing experience!