'Damn' is canceled by Netflix: There will be no season 2 of the epic fantasy series starring Katherine Langford / 'Maldita' es cancelada por Netflix: no habrá temporada 2 de la serie de fantasía épica protagonizada por Katherine Langford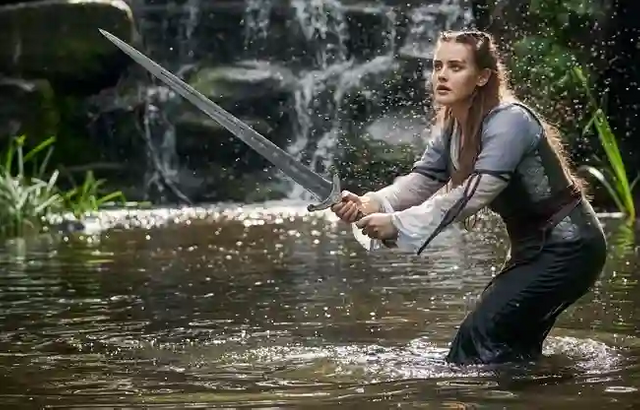 English
In Netflix they promised it very happy with 'damn', television adaptation of the novel written by Tom Wheeler and enlightened Frank Miller, but was almost a year of the premiere of the first season and remained without news about whether they were going to go ahead or From Deadline they confirm that the series has finally been canceled. It seemed already inevitable the truth is that we all took for granted that this was going to be the fate of this revision of the arthuric myth, since 'damn' was no point of being a precisely cheap series and I had not armed much stir when it came to Netfl In fact, I remember that I enjoyed it to a certain extent, but the news of its cancellation I have received it quite indifference.
Español
En Netflix se la prometían muy felices con 'Maldita', adaptación televisiva de la novela escrita por Tom Wheeler e ilustrada Frank Miller, pero hacía ya casi un año del estreno de la primera temporada y seguíamos sin noticias sobre si iban a seguir adelante o no con ella. Desde Deadline confirman que la serie ha sido finalmente cancelada.
Parecía ya inevitable
Lo cierto es que ya todos dábamos por sentado que ese iba a ser el destino de esta revisión del mito artúrico, ya que 'Maldita' no tenía pinta de ser una serie precisamente barata y tampoco había armado mucho revuelo cuando llegó a Netflix. De hecho, yo recuerdo que disfruté con ella hasta cierto punto, pero la noticia de su cancelación la he recibido con bastante indiferencia.