THERE DIARY GAME// SEASON 3 EDITION// THE UNENDING DIARY// 09-01-2021// ERECTING A BLOCK PILLAR ON SITE// SET TO 100% POWER UP
Hello friends is a pleasure to elucidate my days exertion to our perusal.
I would love to start by saying that "the ups and downs of today is just a cycling of strength into the untold future".-davchi
So friends i woke up around 4am and started putting up my diary.
After the diary, I took a real financial scrutiny on my self and finally saw that i couldn't put up to certain lapses, precisely for my final year educational settlements, since we were asked to resume by 18th of this month, so I decided to power down some of my steem in consonance to that.
Nevertheless, after initiating the power down process, I went outside of the house, since It was Saturday and there were some overgrown grasses in the Church premises, I took off to Church with my Bike to see that I put the environment on check.
At getting there, although I didn't intend disturbing any other person to assist in doing that, I picked my cutlass cleared the Church premises since is not all that a big environment.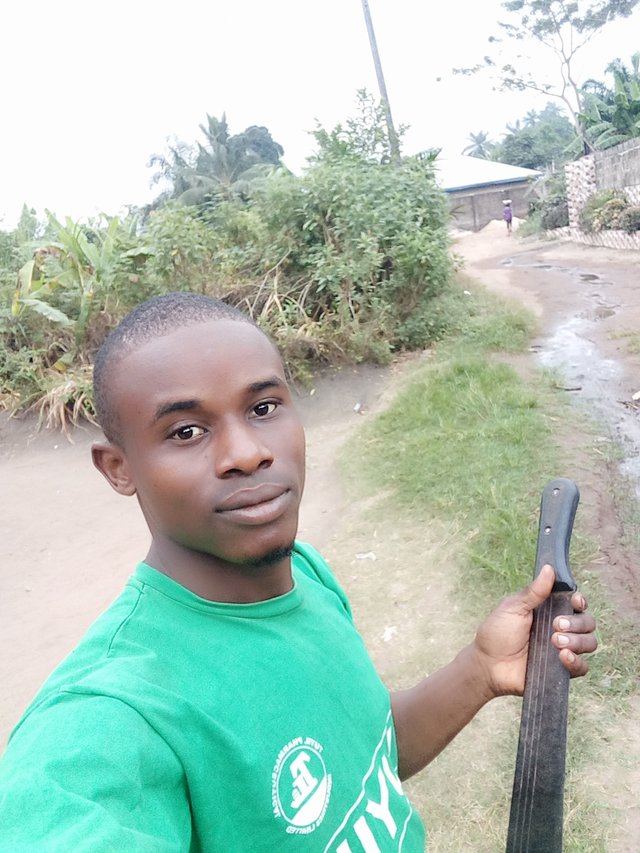 pix while working at the church premises
After clearing, I zoomed off home and prepared for work in the meantime.
At getting home, I picked my working tools and took off to work in Umuahia South LGA, where I have been doing some job at the moment.
At getting to the site, I had to find someone to work with, as the guy who served me earlier could not exercise petience for my arrival, so I got another guy.
But unfortunately for him, he came back after I had started working with another guy, so I told him that it wasn't my fault waiting for him all the while.
At a full stretch of work, I went on break to have my lunch for the day (jungle food)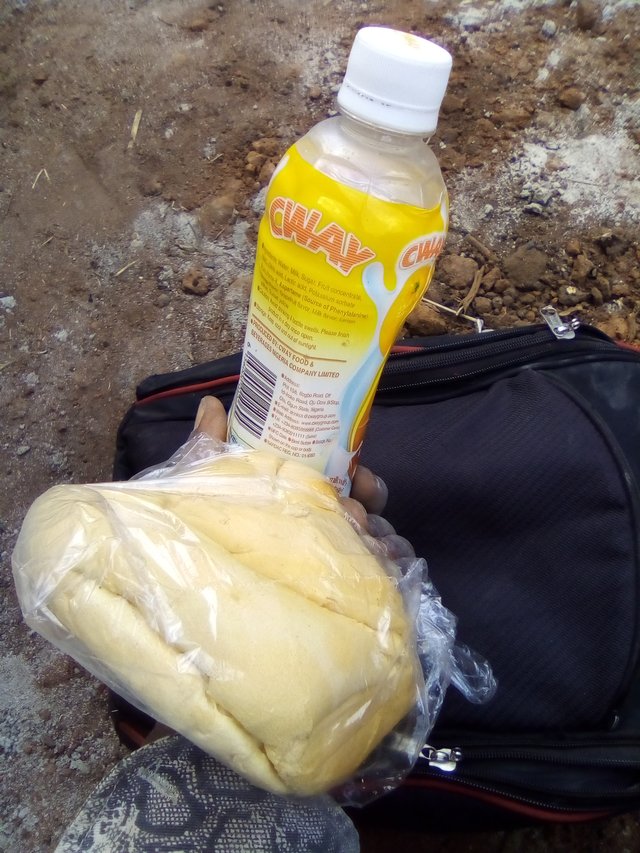 pix of my lunch
Nevertheless, we were able to work and finish on time, since it was weekend so as to go and prepare for other things at home.
Meanwhile I was the only mason that worked on site, because of insufficient supply of sand which the house owner
disappointedly faced from his sand suppliers, and precisely I errected some block pillars on the site.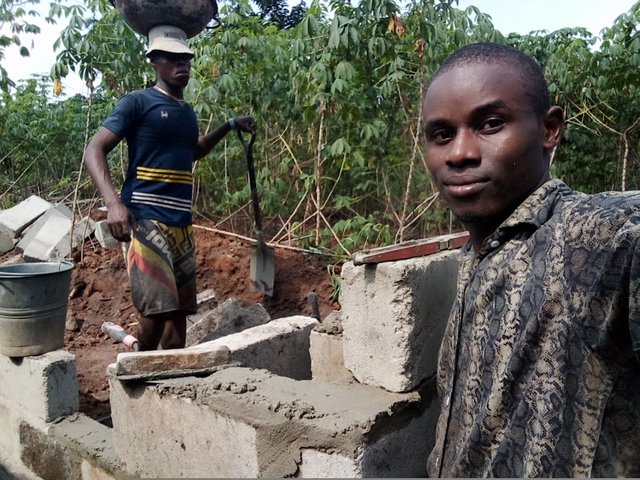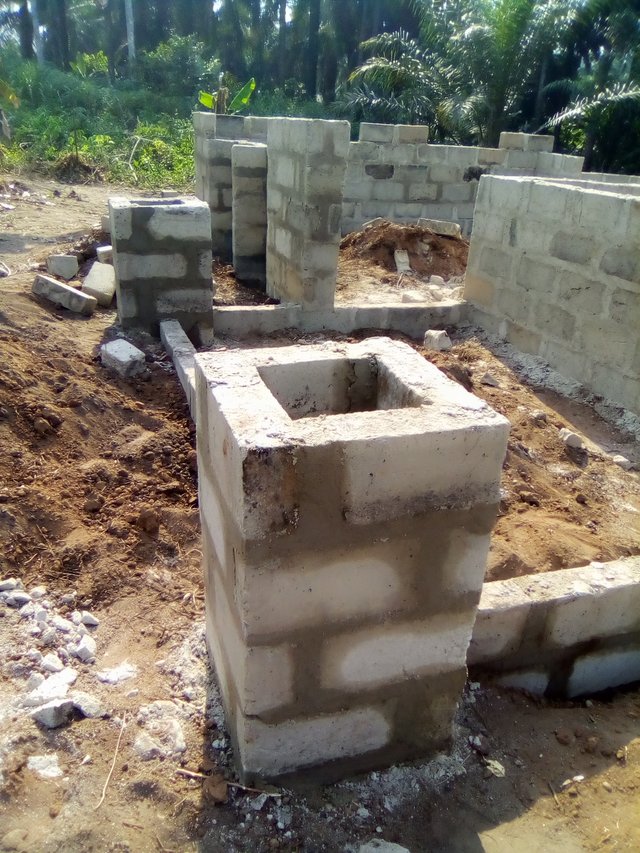 pix while working and some block pillars I errected on site
After the work, I took off to our house, while going I bought some edibles for the house and was able to get home on time.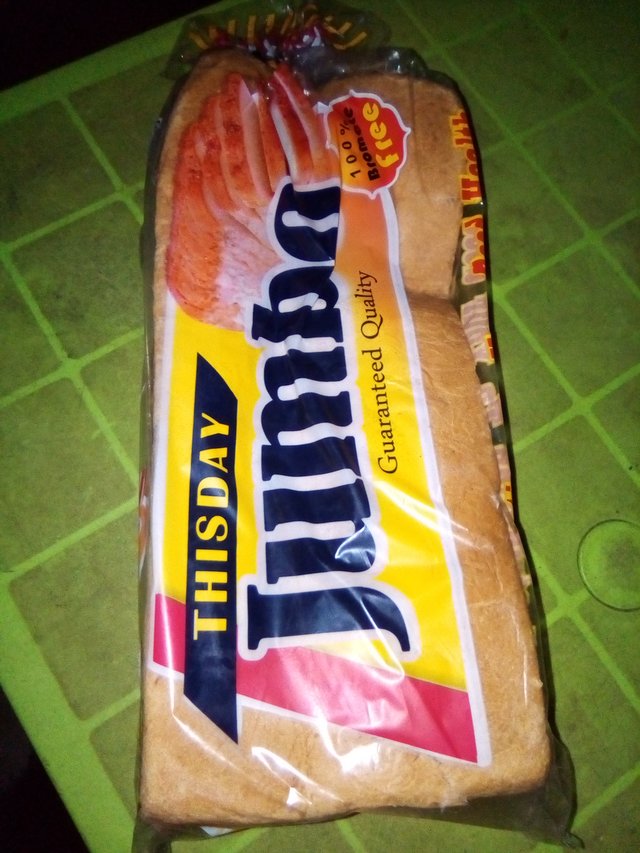 pix of a jumbo refreshment I bought for the house
At getting to the house, I freshed up, then took my dinner, and drove out with my Bike to have some fresh air because of the hot but not sunny weather.
After some munites I came home and had my rest for the day.
That was really how I spent my day the 9th day of the month of January 2021.
I wish to appreciate every one of us that was able to make it to my days diary, I'm grateful.
Am also grateful to @steemitblog for indeed making the diary game an inexhaustable engagement.
Best regards to:
@steemcurator01
@steemcurator02
@focusnow
@ngiatanga
@bright-obias
@whitestallion
@talktofaith


Subscribe:::Discord.
:::Whatsapp :::join trail
#thediarygame #betterlife #nigeria #africa #steemalive #steemexclusive #steemitblog