Learn with Steem: How to publish a Video on Steemit through Dtube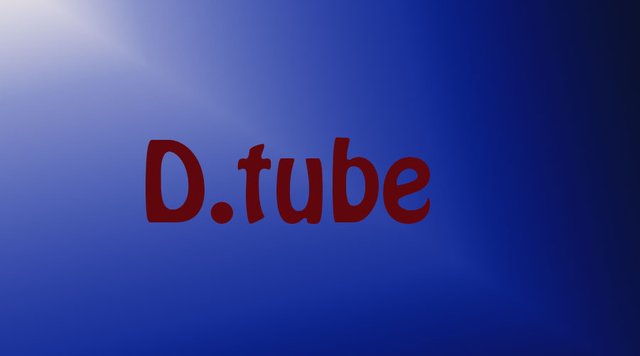 Introduction
Dtube is a decentralized video publishing platform built on the steem blockcahin. This platform helops you to publish your videos and make them appear on your blogging page like a normal post. You also earn from the video post the usual way you earn from other posts after 7 days. A lot of new members in SteemAlive are interested to publish videos for #musicforsteem, dancing and other forms of videos. So it is very important to help them learn how to publish videos using dtube.


How to publish a video on Dtube
Step 1: Go to https://d.tube/
Step 2: Click the profile icon picture at top right to reveal the login window. Then, click on the Steem logo to login with your steemit credentials. (Check image below)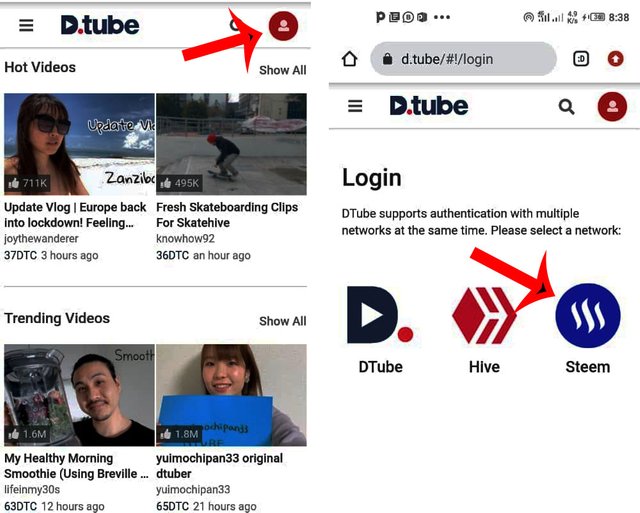 Step 3: Enter your steemit username and posting key, then click the LOGIN button. Once logged in , click the 3 bars on your top left of the new page and select Upload. (See image below)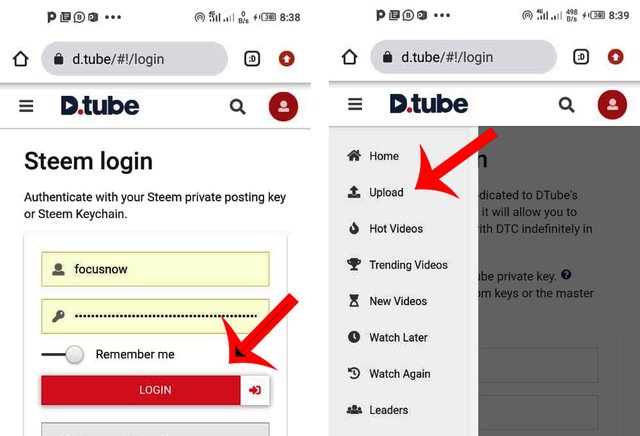 Step 4: Click the File upload option. Then click the video icon in the new page to select your video from the storage. (See image below)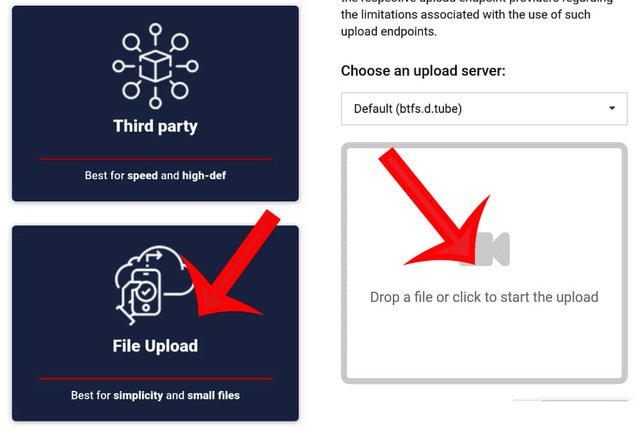 Step 5: Click Downloads to go to your gallery to select image to upload. Once you have browsed and selected the image, allow the system to do the rest of the job (See image below)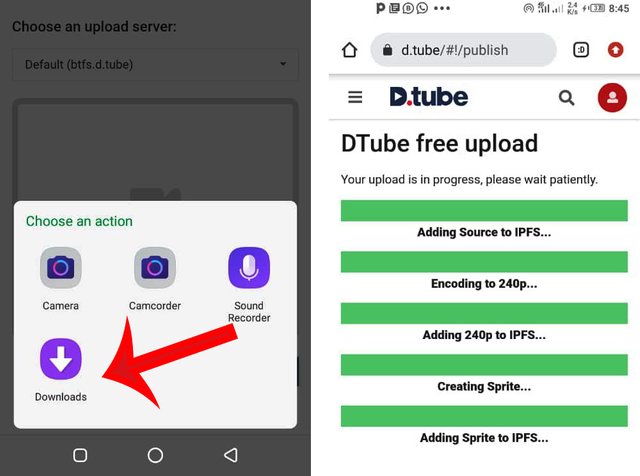 Step 6: Click Finish to complete the file upload. In the new window, enter the tile and body of your post. Also select one tag from the drop down menu. You can also select Thumbnail Image which will display before your video plays. (See image below)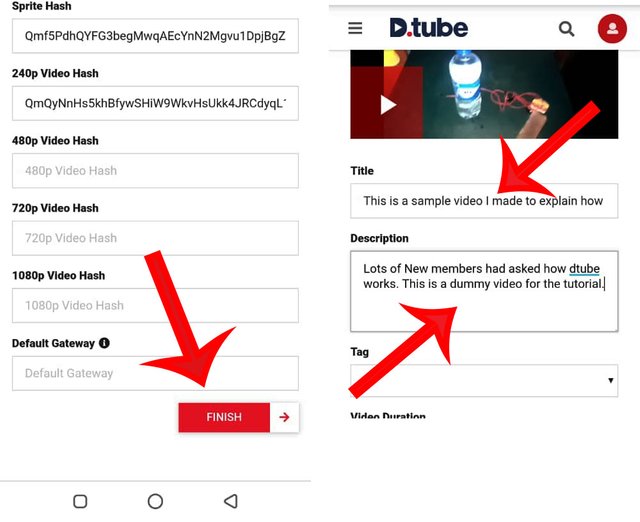 Step 7: Click Publish Video to publish the video. . (See image below)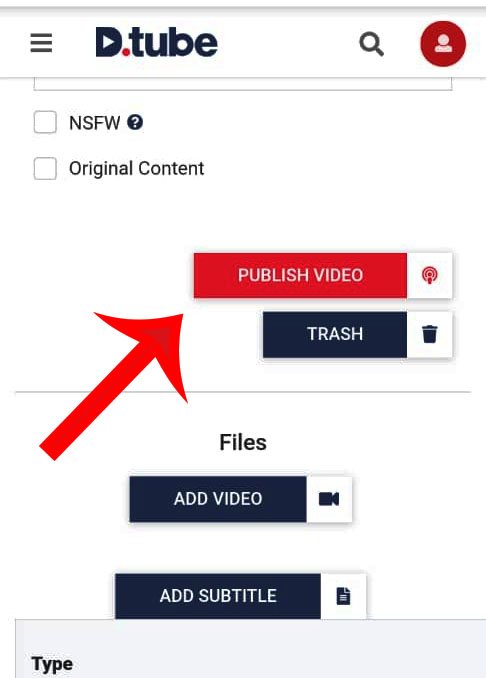 Congratulations, you have successfully published a video on dtube and it will also appear on your page as a post.


Note for Music for Steem participants
Now that you have published the video, you can make a post of your entry to the contest. Then, open the video post, click on the video. When it opens, copy the URL on the address bar and paste it anywhere you want the video to appear in the new post. You can see the sample video I did below. I just copied the URL and dropped it below and you see you can play the video directly from this page. Thats how to do it.
Click here to see the post from where the above video was copied.
Conclusion
Hoping to see your next video publication. Ask questions in the comment section of this post.
c: @steemcurator01



Subscribe:::Discord.
:::Whatsapp :::join trail