Painting job done 100% - What next at the Steemit training center in Aba, Nigeria.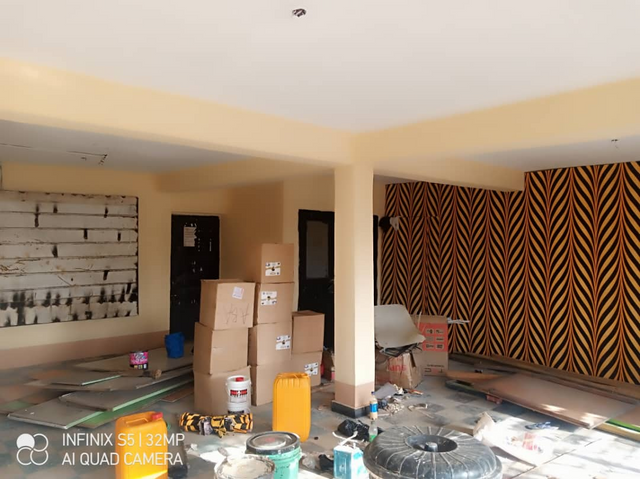 Introduction
Goodevening friends, hope your weekend went as planned. Its time to bring you updates from the furnishing work going on at our training center at 208 Azikiwe Road, Aba Abia State, Nigeria. Last time, we informed you that the wallpapers have been installed on the 3 partitions we made and that the painting job was 70% complete. In this update, we will show you some progress made in the last 2 days since we made an update post.

The painting job has been completed
We are glad to let you know that the painting job has been completed. It was not an easy job since the center is really large with so many surfaces to cover. The last part of the painting job was to paint the burgliary proofs, iron frames and metal doors. It was all completed today. Wont it be nice to see some images captured at the site? Take a look:
Before any work was done at the center, this was what we have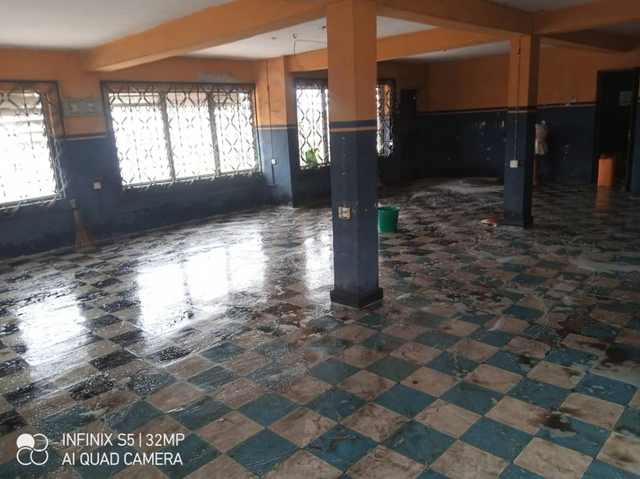 Just washing the floor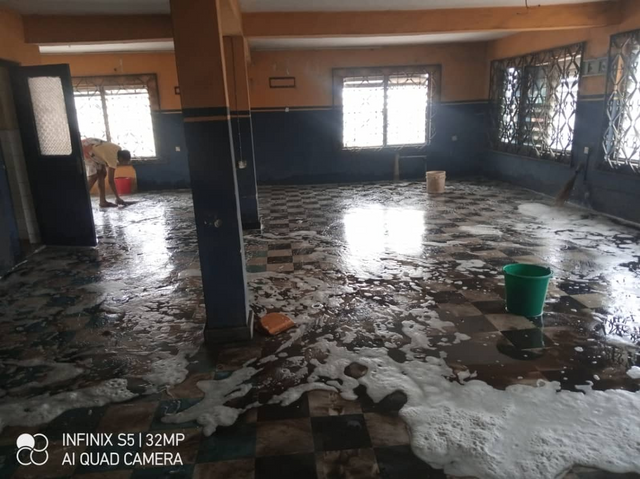 Just washing the floor
After installing partitions, wallpaper and painting, we have this..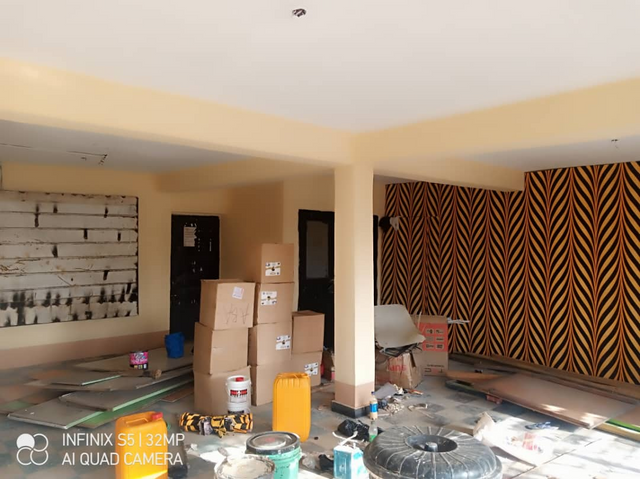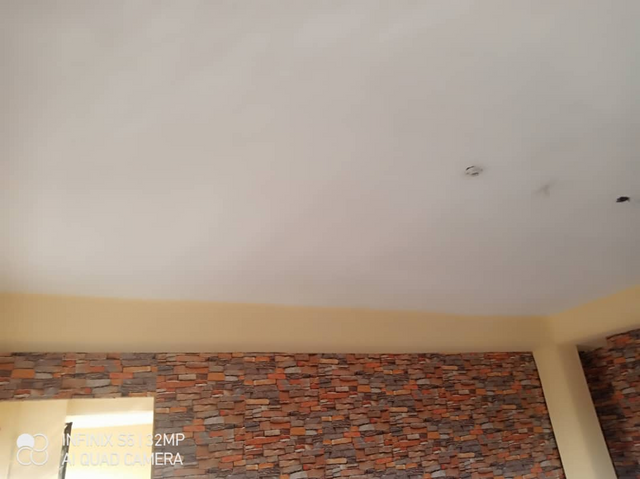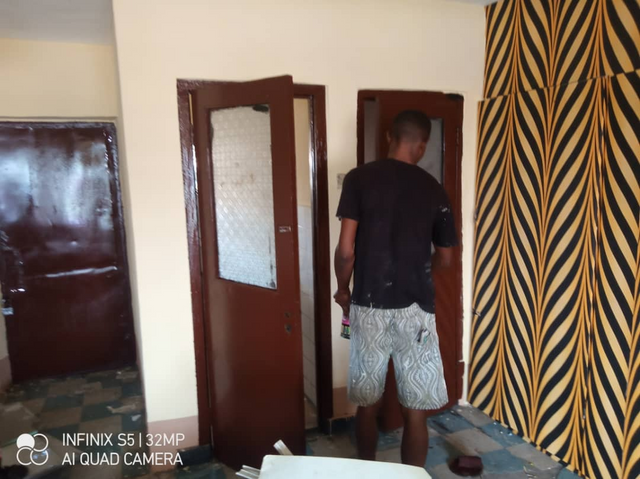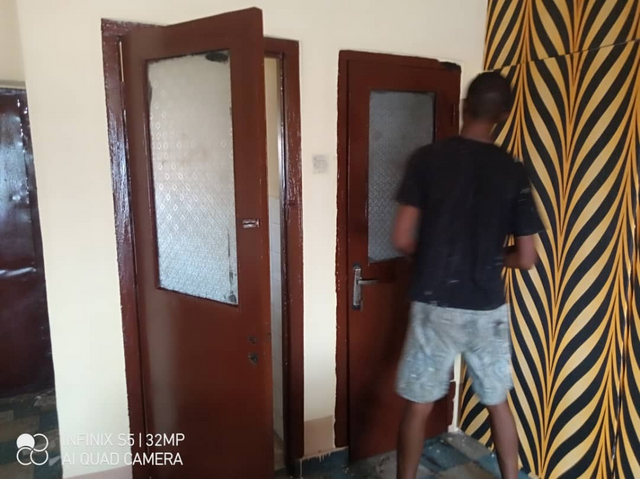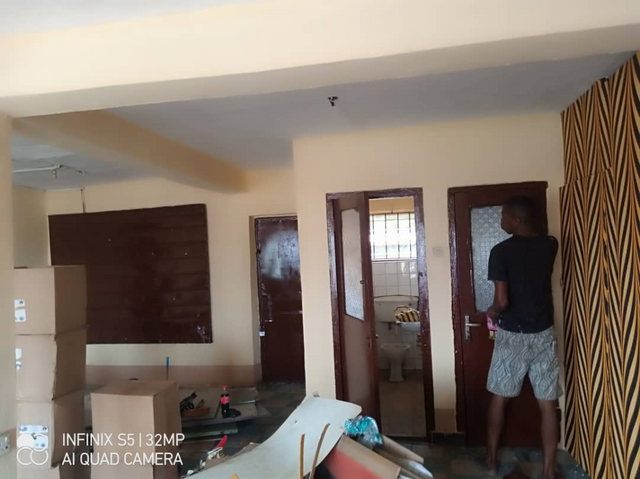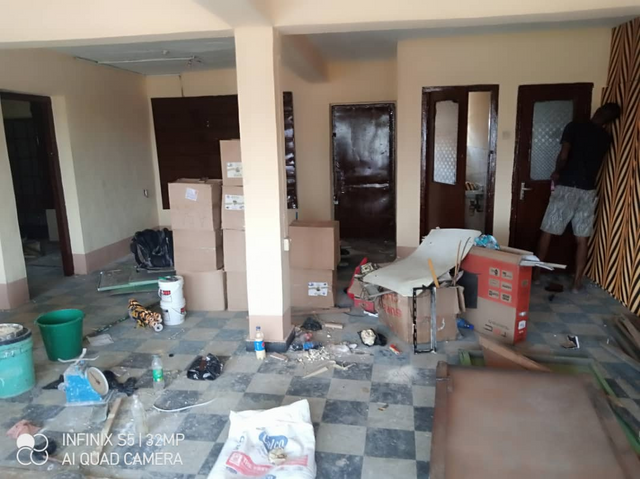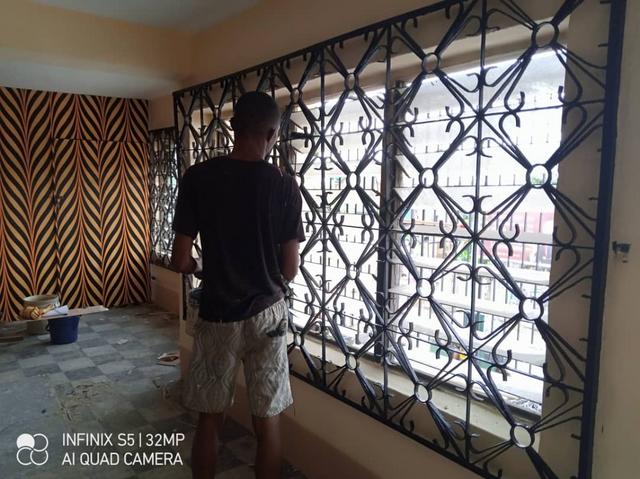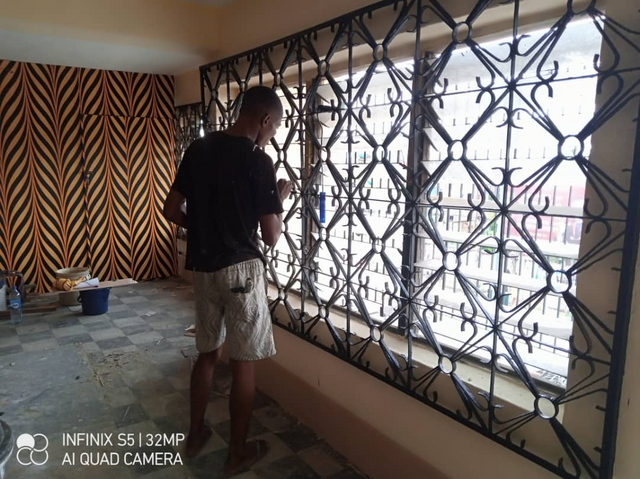 What Next?
From Monday, We will fix the electricals and make sure the center is sufficiently illuminated. Then, we will also finalize arrangements to install window blinds and curtains. Then we will also make a budget for seminar seats, office desks, a a a projector machine and other things needed to run classes effectively. We hope to achieve all these in the coming week so that the center can officially open before the end of this month of April.
We really appreciate the outpouring of support from everyone, especially from @steemcurator01 and all steemalive members.
Oh, talking about support, we usually have an excited steemian or two that comes to take a look at the project on hand. Yesterday, @uzoma24 came and couldnt resist a selfie with @focusnow: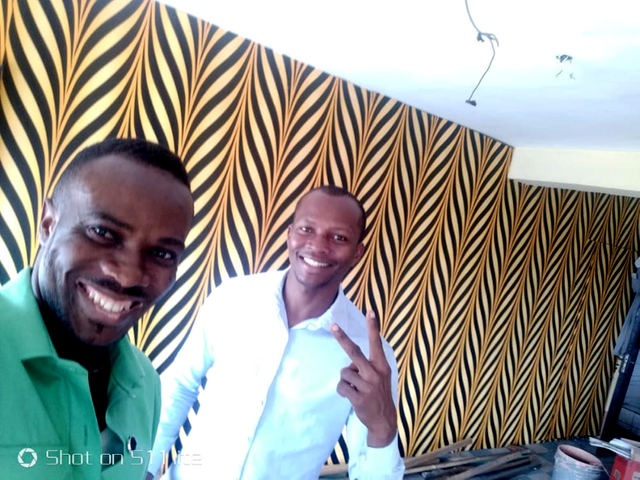 @uzoma24 and @focusnow
More reports will come your way next week. Have a great week ahead.