MY DIARY SEASON 3 || NEW RECRUITS AND NIN VALIDATION || 16/10/2021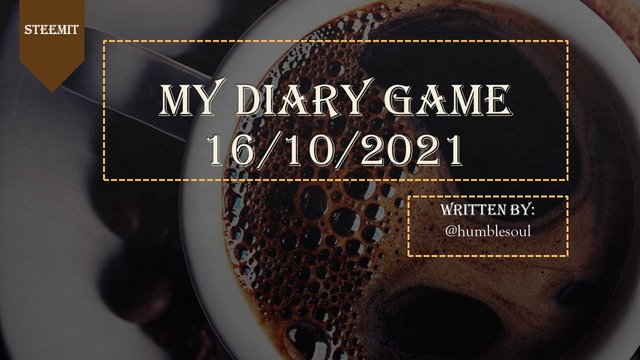 INTRODUCTION


Greetings to everyone, I know that you're having a splendid day and as it has always been, I will share with in detail the activity that occupied my day. Despite all, every day gives me the privilege to be grateful for and i know that you feel the same way, so let's now go on a road trip on my day.

MY DAY ACTIVITY

The day began as usual with it morning routine followed by it necessary duties. After that, I visited a network provider office (MTN HEAD OFFFICE) to validate my NIN (National Identification Number) while at the office, i spent much time waiting for my turn in order to be attend to, therafter, the staff inquired on the issues and did her best to work on it but unfortunately was not able to satisfy my need of which i had to leave and plan for another means to get a solution.
During the day, I posted an advert about steemit on my social media handle and surprisingly as a full-time promoter of steemit, a friend replied and I explained to him what it's all about, of which he showed interest in and i successfully registered him through my social media handle, his name is Van Cryril and he signed-up with @vancyril on steemit platform and he is currently working on his first achievement post and is currently passing theough some tutorials.
HERE IS A SCREENSHOT OF THE REGISTRATION PROCESS THROUGH WHATSAPP (NEW RECRUIT

@vancyril

)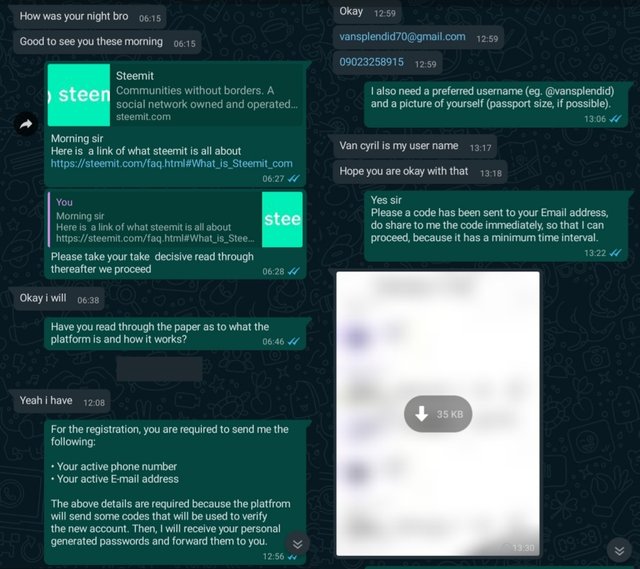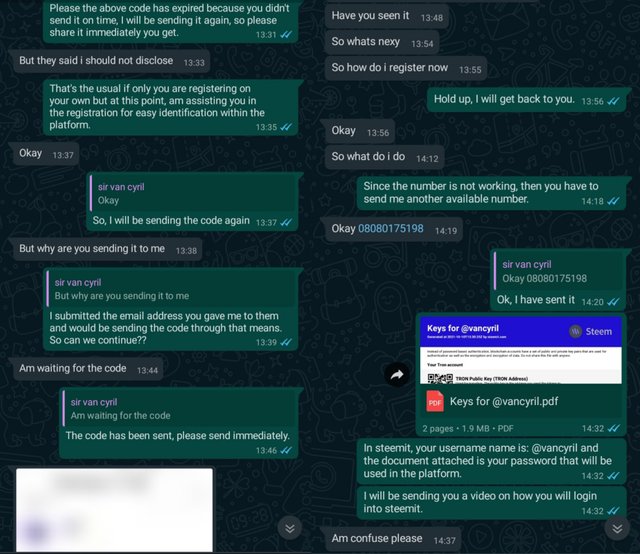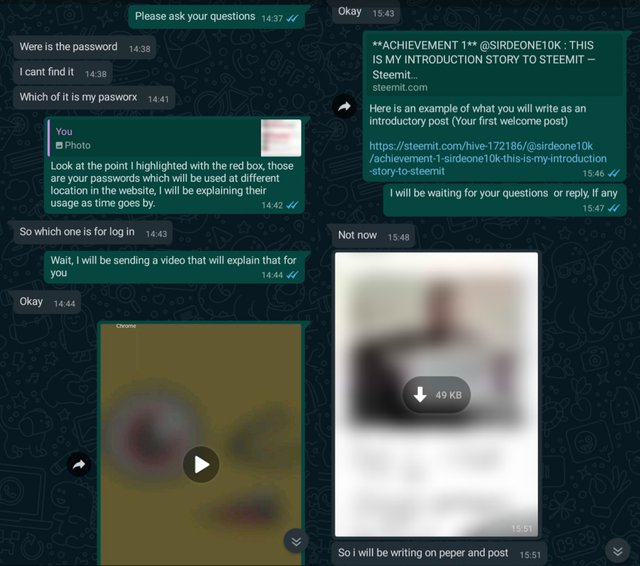 After that, I visited my designer at his workspace and discussed with him on a big deal of which he will accomplish within two week because it will be used for an upcoming wedding ceremony, prices for the contract was agreed and payments were made instantly to avoid unnecessary issues that might befall.
While taking a rest during the day, I decided to visit @steemitblog to see lastest information based on the upcoming community support and I also went through an offical post made in @steemalive community based on the lastest contest, link is found below:
steemalive-club5050 contest
Then, I chosed to visit the mall to purchase some needful items that would be needed of which i did so and paid for the things i bought from there. Although i was not able to take some snaps but trust me it was fun picking up your needs for the day.

CONCLUSION
Truthfully, my day was stress-free and am happy i was able to wrap up the activities on time without worries, i hope you enjoyed the ride of the day, thank you for joining me today, i hope to see you next time.
cc: @steemalive @focusnow