Unending Season 3 | The Diary Game | 20-04-2021 | How My Day Went mixed up 🤗❤️ by @kadosh2340
Good day Steemians ❤️🤗. I hope you had a wonder filled day cause I sure had mine. I woke this morning not knowing what to say but I could say was thank you Jesus for life. Waking up to the rising sun and sleeping without a pinch of pain is always at the mercies of God.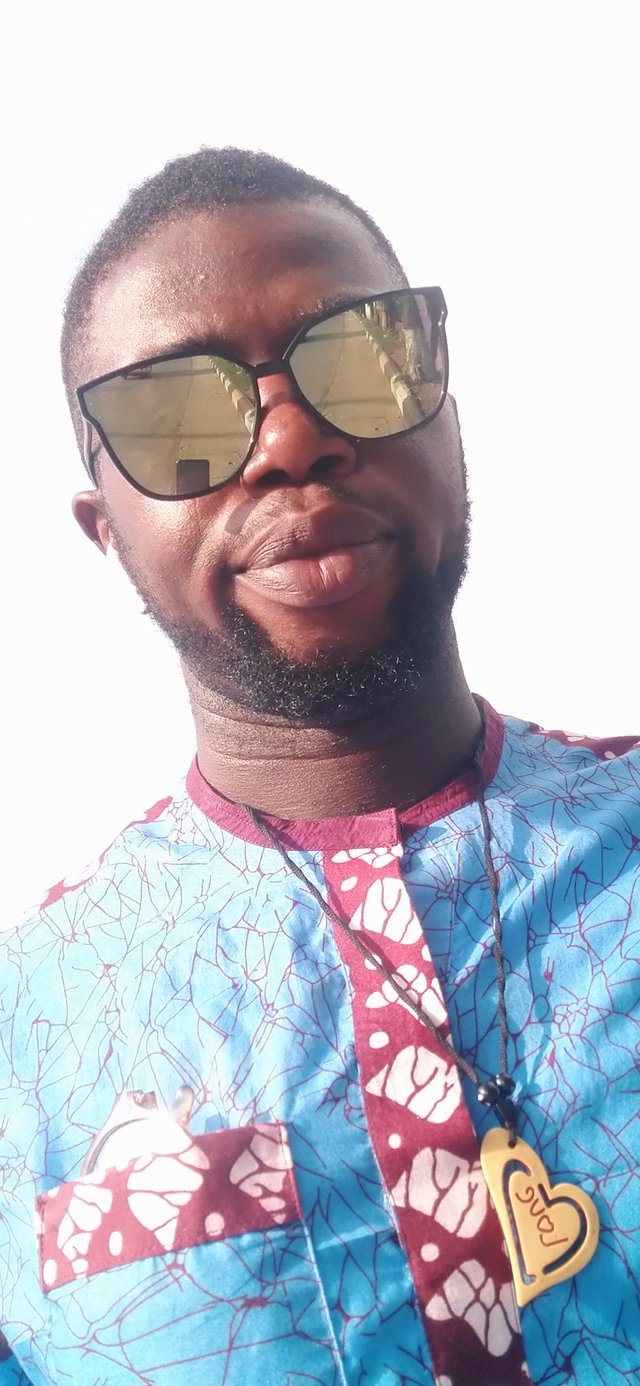 I woke up very early today as well cause I hadn't finished my work (contract). So I had no time to have breakfast or even take a selfie on bed. It was while I was strolling on the street to board a vehicle that I remembered to take a selfie. When I got to work, I began work without hesitation, while otherz kept coming and was asking me what's going on that for 2 days I've been on time to work before them, whether the Boss has anytime coming for everyone and maybe I got a signal to escape it but I said no instead I had a contract work to finish up that's all then eveyone cleaned down and continued their regular business.
Just like yesterday, I hadn't eaten till about 4pm when I closed up and decided to go over to the restaurant to have a (do I call it breakfast or lunch or dinner 😏😆) so weird to me hahaha.. I can't take such contract again tho It paid me well but my stomach is much important than such work that would break my morning protocol.
When I was done at work, I rounded up and left the firm to board a keke headed to my best street restaurant @De choice. Ghen Ghen !!! I saw a scene where fight was about to start hehehehe trust me, I love gist kai ! (Omg ! 😂).
Pictures first 👇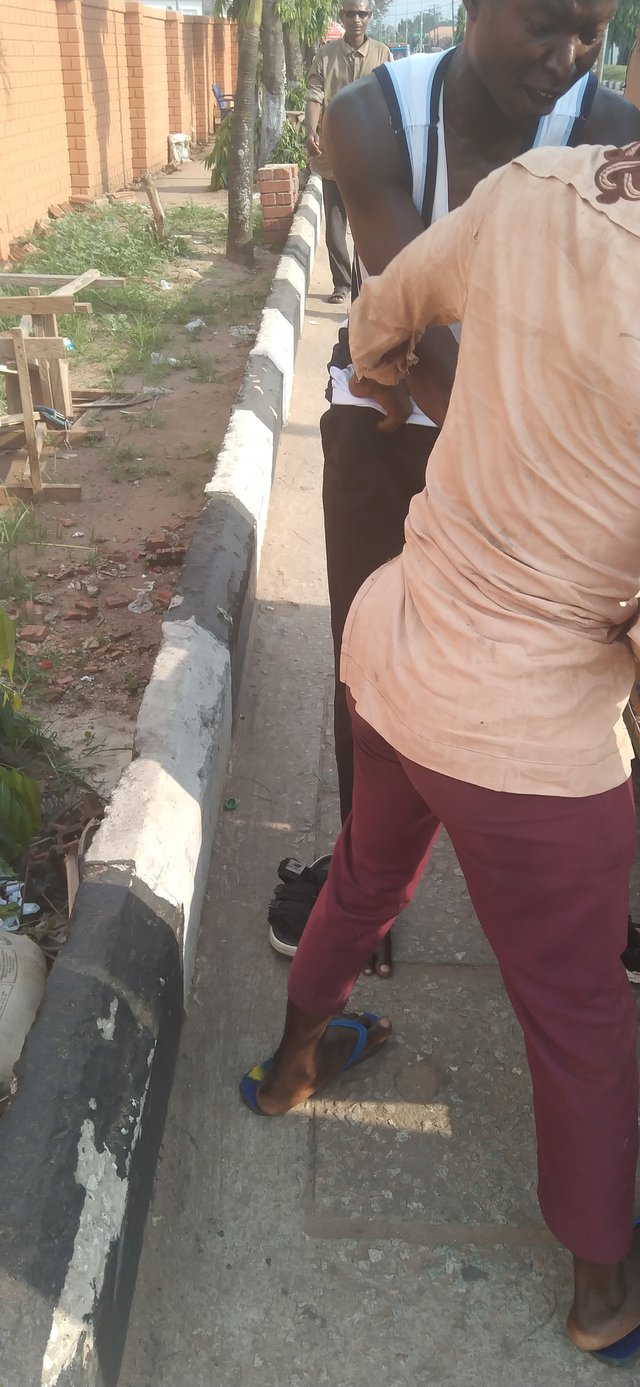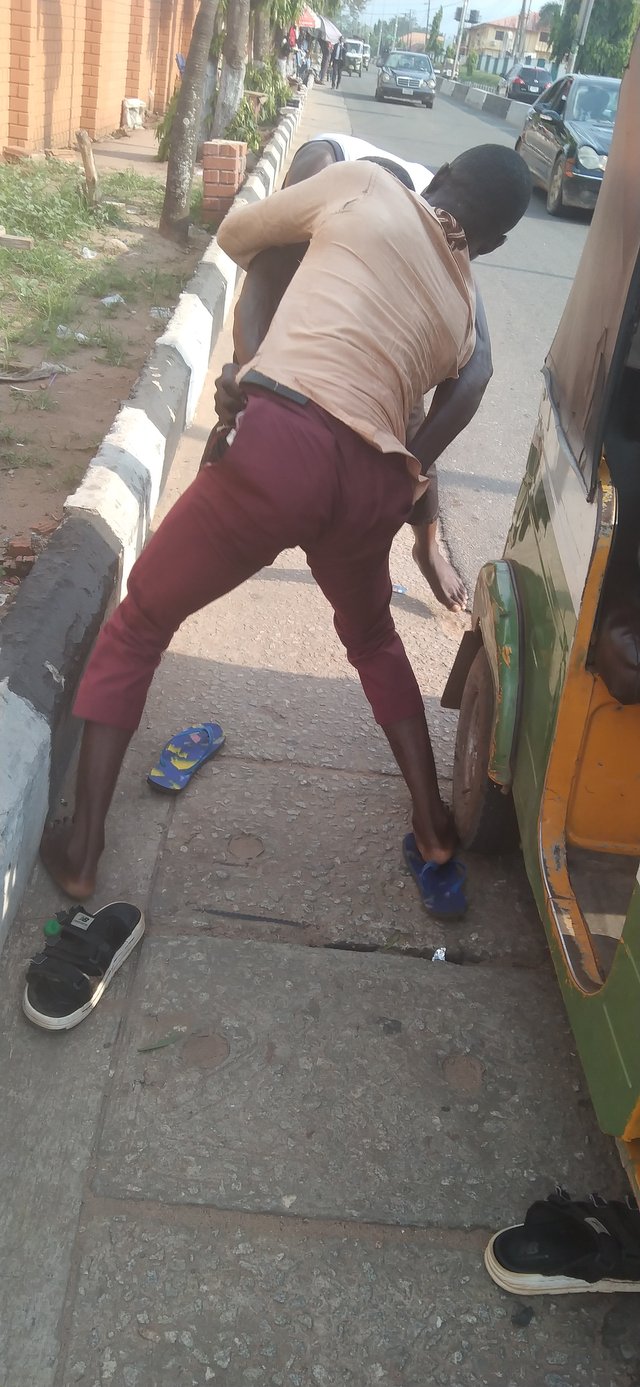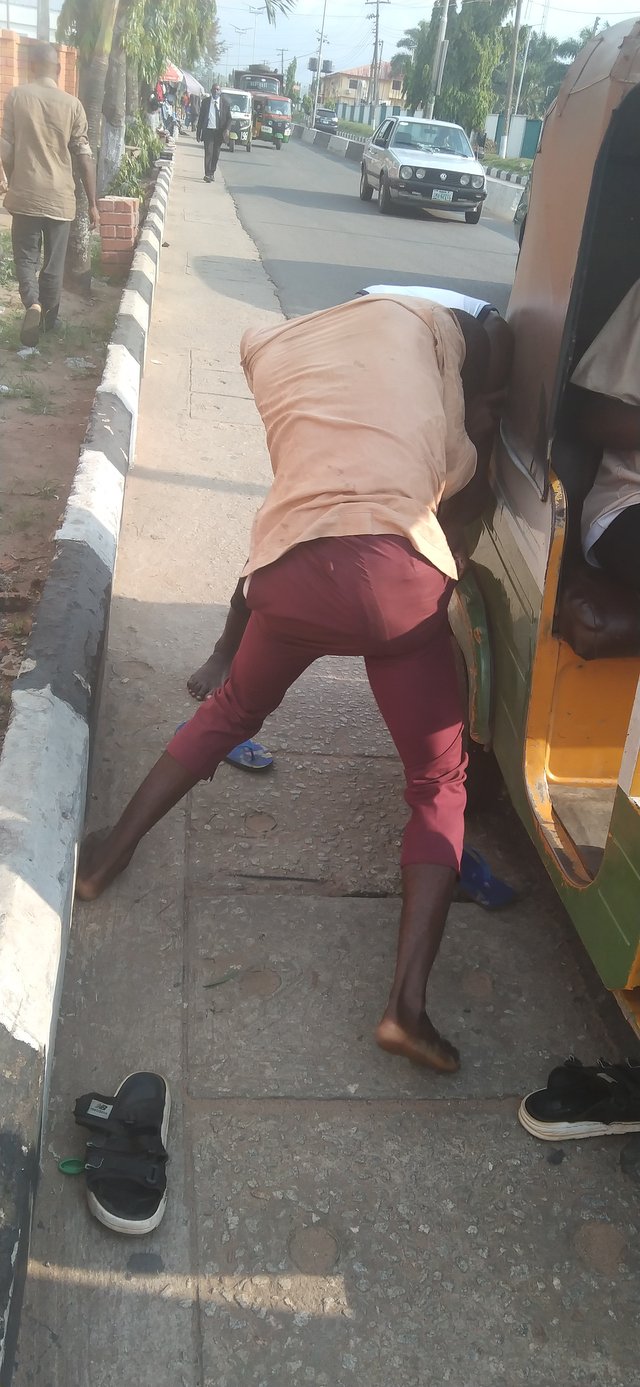 Hehehehe. The man on the red trouser seems to be the keke-driver while the other opponent seems to be a bookseller.
What's caused the fight
They both were speaking their (Native igbo- Ebonyi state dailect ) which I understood but the other 2 passenger a male and a female who were dressed officially and seemed calm with the whole drama did not understand them.
So when they began the fight, I had already passed them but kai !...I said this is a real time of capturing moments (valid moments)😂.
So while the wrestlers were wrestling against their principalities and the two passengers were busy toasting each other inside the keke(I wasn't able to capture the moment tho ) I was busy being the photographer forbthe event.
People were shouting separating them from afar, I didn't even mind them I dey my phone very well to video and snap every bending tactics of the fight. Hahahaha....I need a Content as a content creator, I'm not a separator before I take my blows and slaps join. So while they kept fighting, a fellow driver stopped and came down to separate them; well the separator was very muscular and had height like me but I wasn't muscular and if I was, I won't separate any fight cause I needed more photos of tactics. And their was another elderly man who came to help separate the fight.
Pictures Of the separator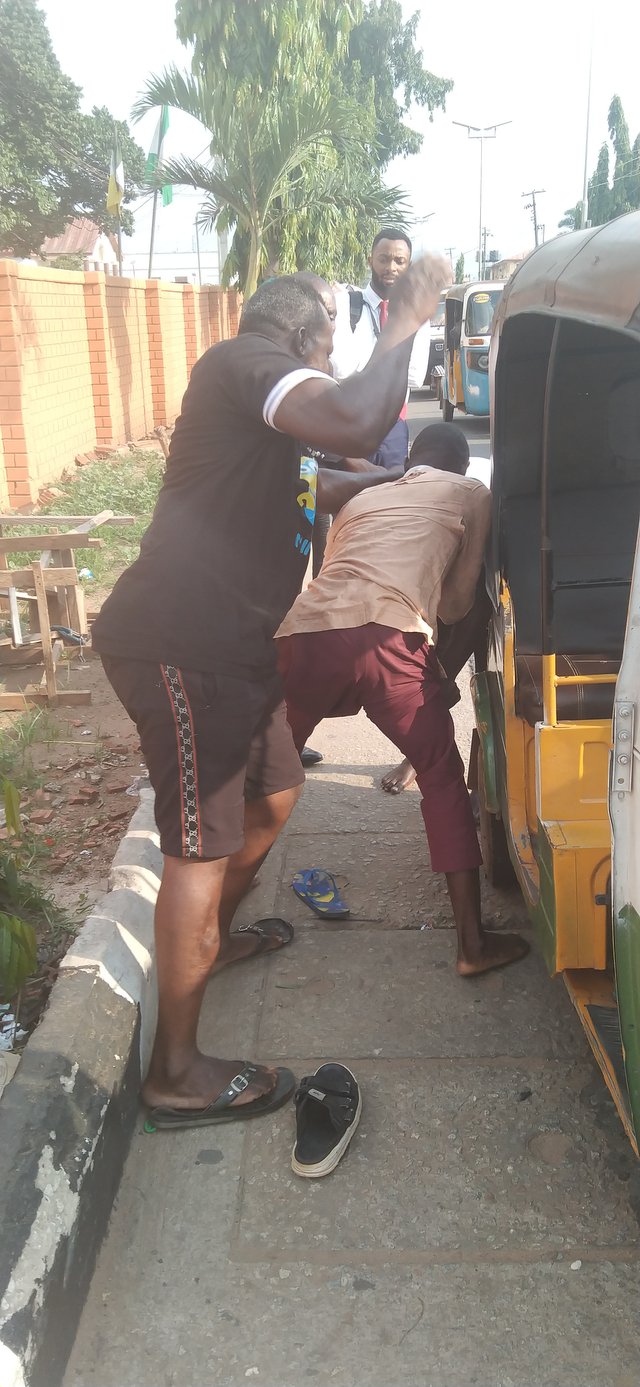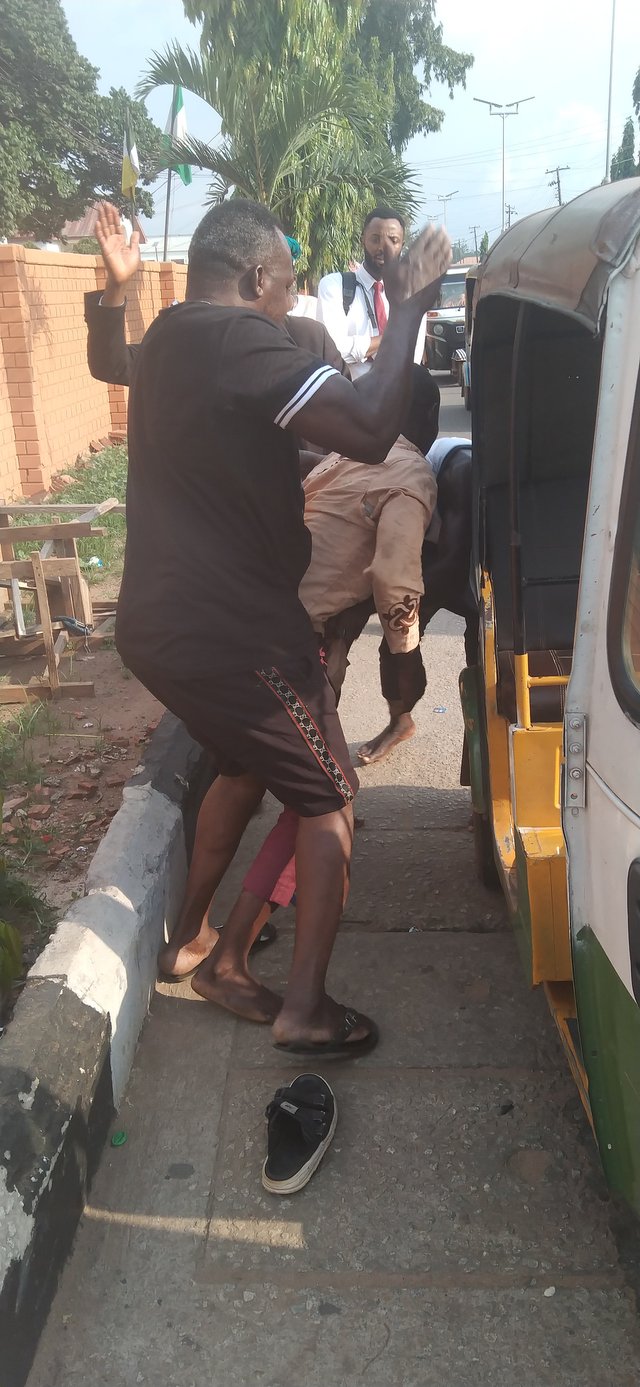 They kept beating the fighters until they both separated front he fight then the elderly man took the stage to ask what caused the fight and that was where my fun part had to finish cusde my belle was calling deeper then deepest hahahaha. I had to leave the scene for the restaurant.
When I got to the restaurant, I already knew my order so I headed Straight for it below are the pictures 👇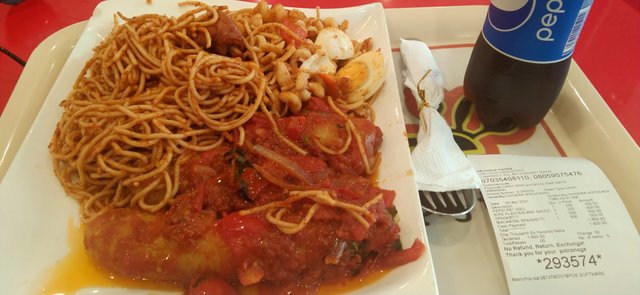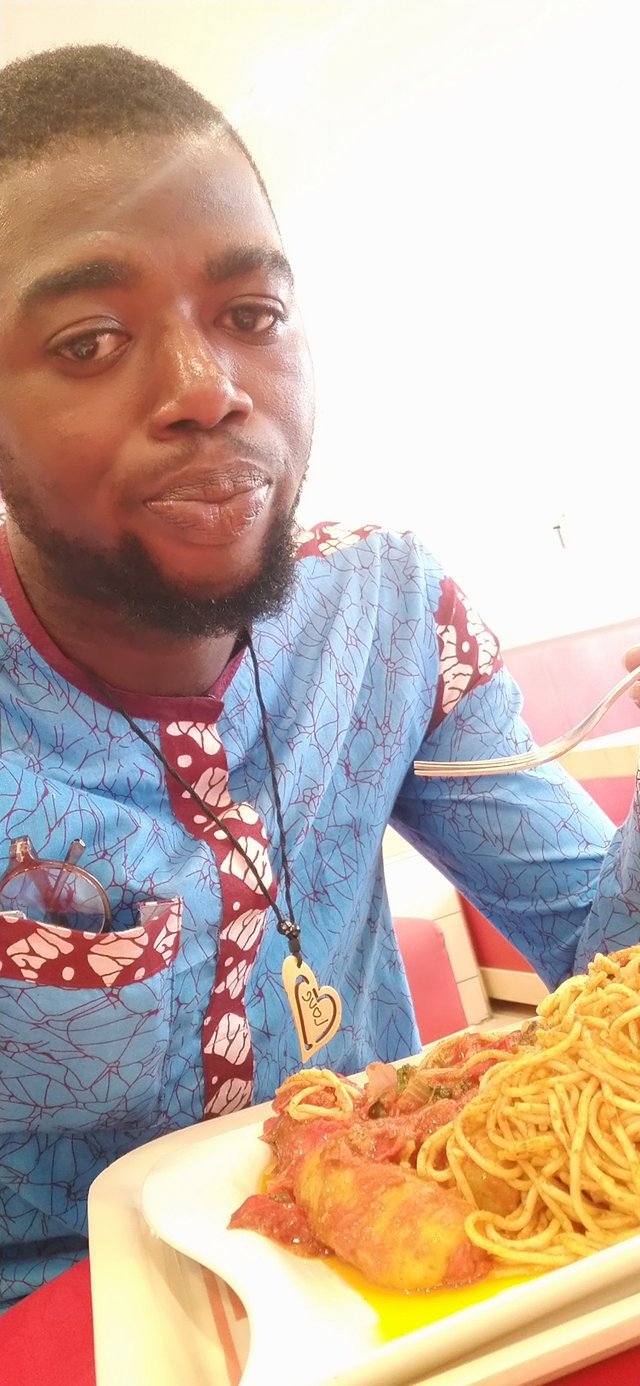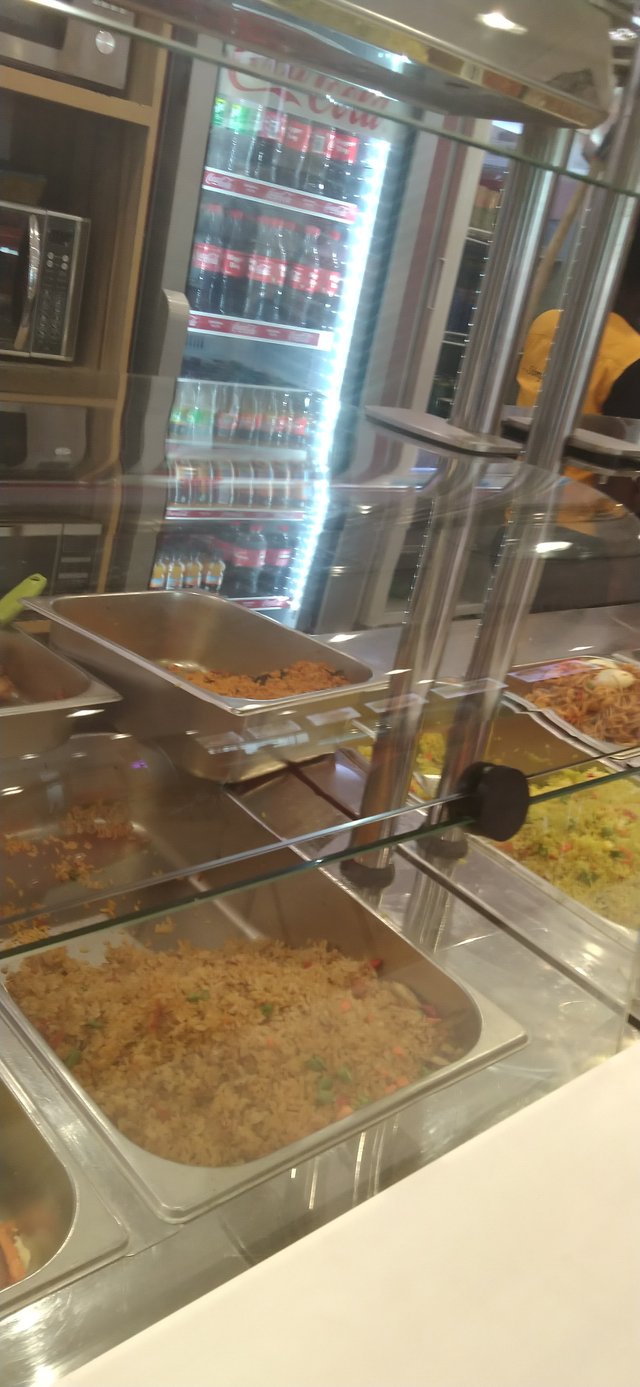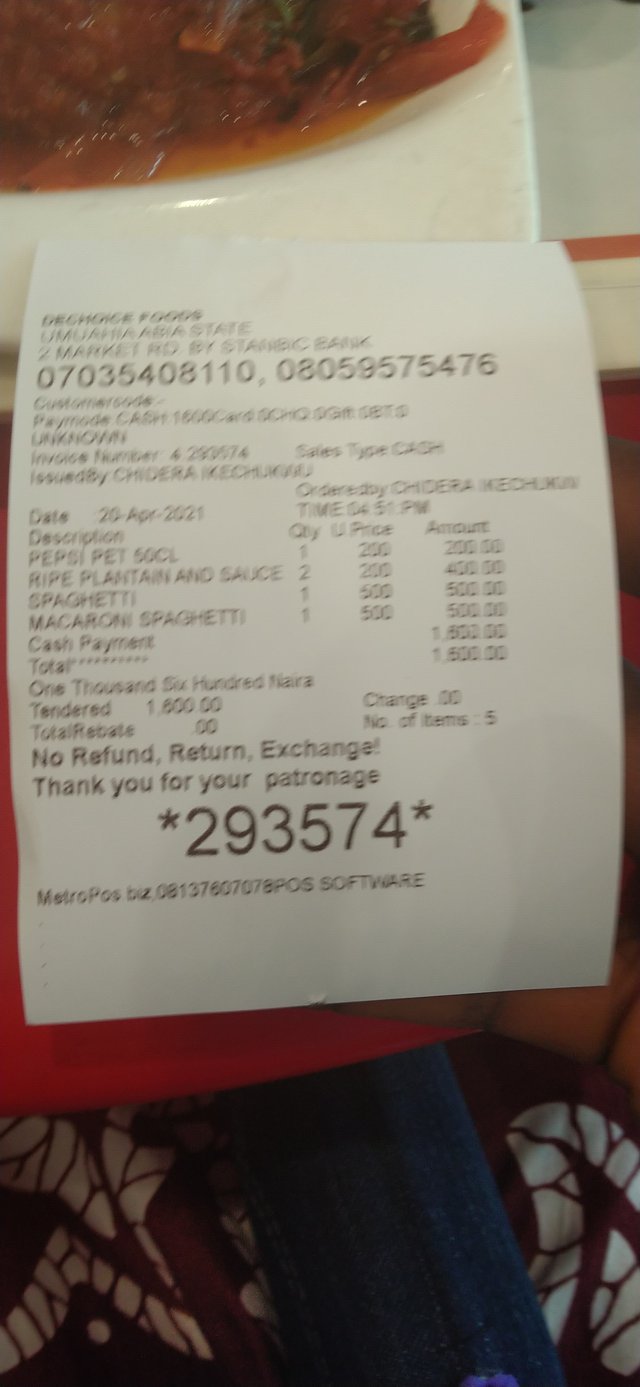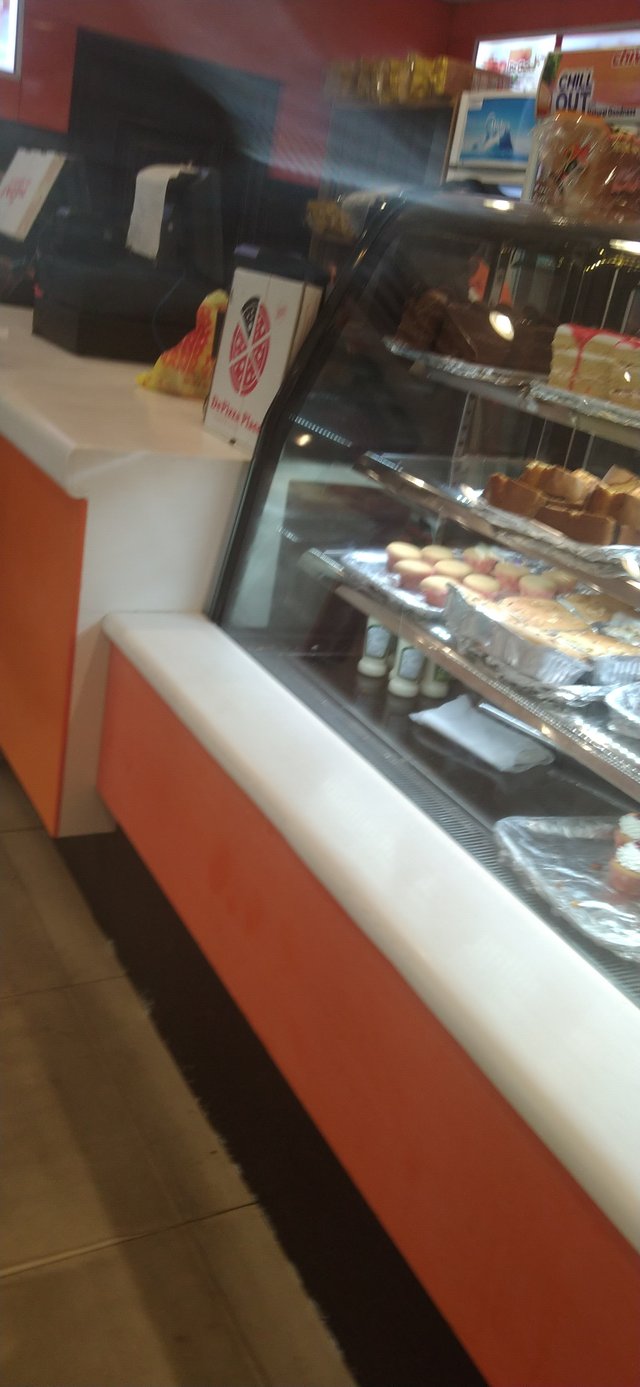 How it ended 👇😂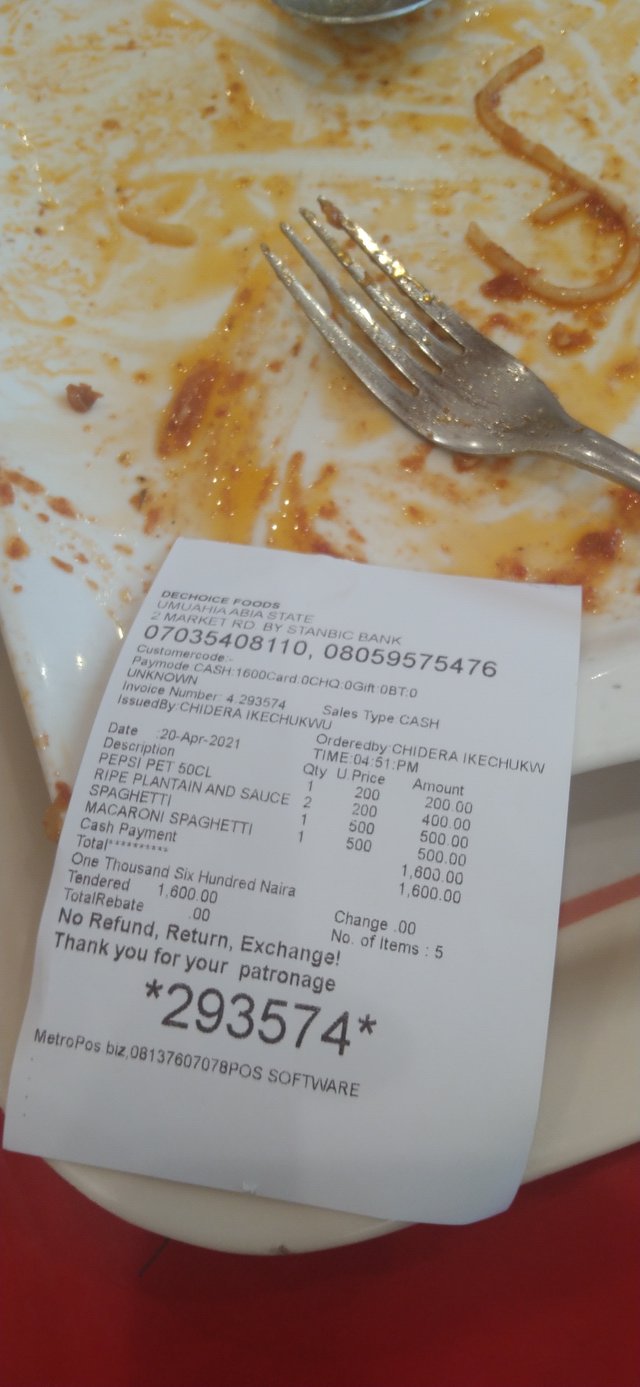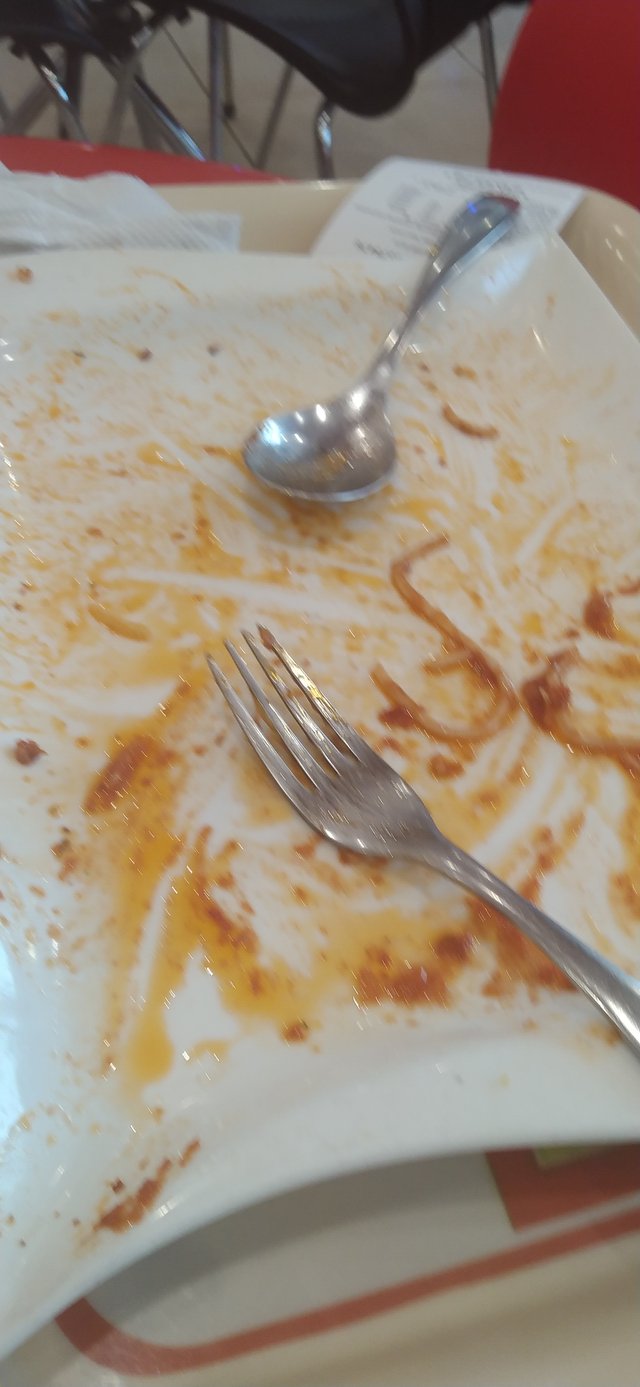 When I was done eating, I headed home for a shower then a little rest and I did get one. I just woke up to a call then decided to make this post cause I couldn't get a sleep again.
Thank you for visiting my dairy always !❤️😘 O'Yes You☺️🤗
Best Regards
Cc: @Bright-obias
Cc: ***@ngoenyi
Cc: @tipu
Cc: white-stallion