@Steemalive City Cordinator's Report for Uyo and Every other City Where there is no Cordinator at the moment ( week: 25th April-1st May, 2021) Presented by @ngoenyi
INTRODUCTION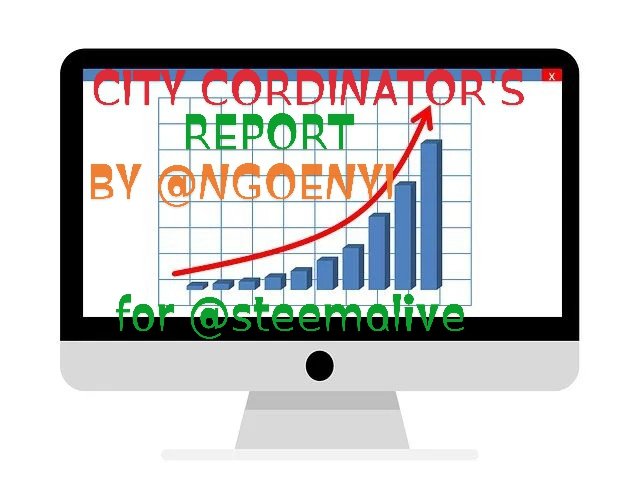 Pixabay
Greetings to you all my fellow steemians and the entire steemit ecosystem, I welcome you all once again to my weekly report. The week have been a very wonderful and interesting one for me and all the users in the cities I am cordinating. We have recorded a good number of newbies, we held our regular chats on our telegram and whatsapp group chats, we successfully held out zoom meeting and most importantly, I was able to secure a physical contact point for those around the city where I reside and for those who will want to see join us to be trained. Please, do seat back and enjoy the rest of the report.
NEWLY JOINED AND RECRUITS FOR THE PERIOD UNDER REVIEW
Below are the users that joined us within the period under review. Some are new users and some are old users. Altogether, 15 users joined me this week. See table below. I am happy that we are increasing day by day.
ENGAGEMENTS AND MEETUPS
Recall that I told us in my previous report that I created Telegram group in addition to the whatsapp group we had. So, we have been been chatting on these groups. We have been interacting with the two groups. We could have stocked to one group which would have been telegram group but because some users do not have telegram and have not at the moment joined the telegram group, we have left the 2 open for use. See some more f the chats we had on these groups
Below are screenshots from whatsapp group page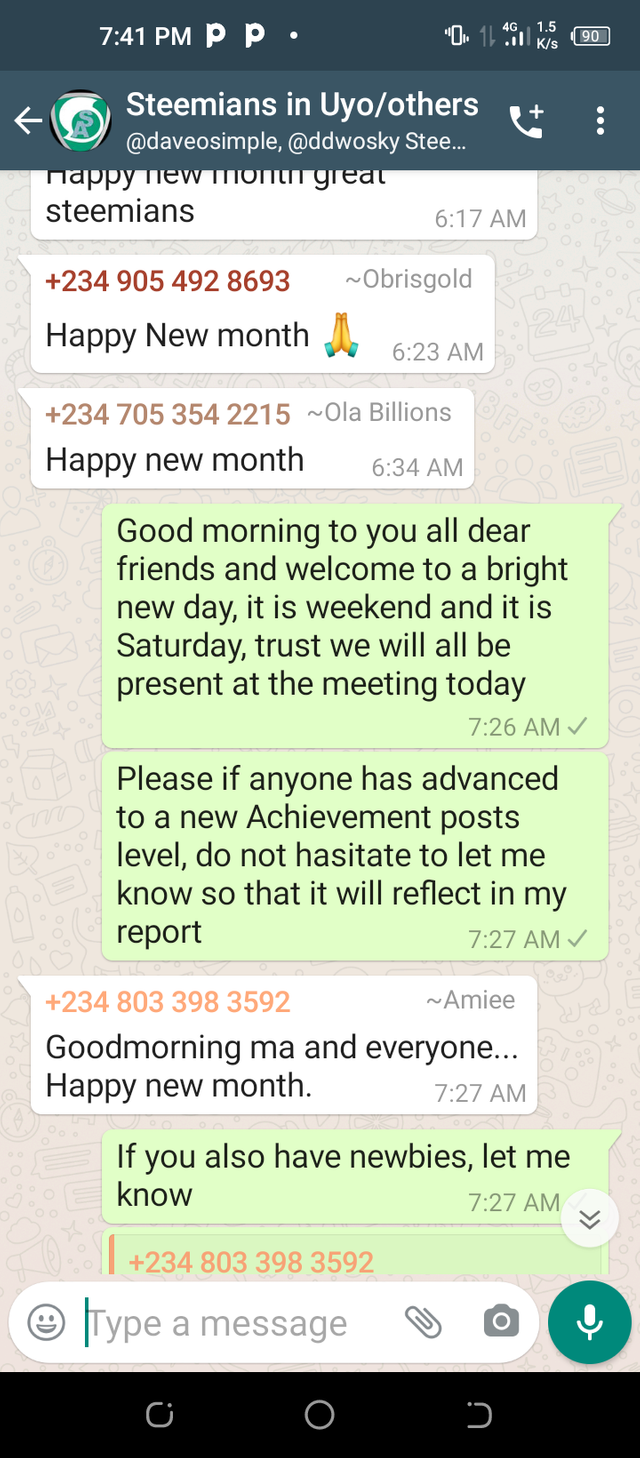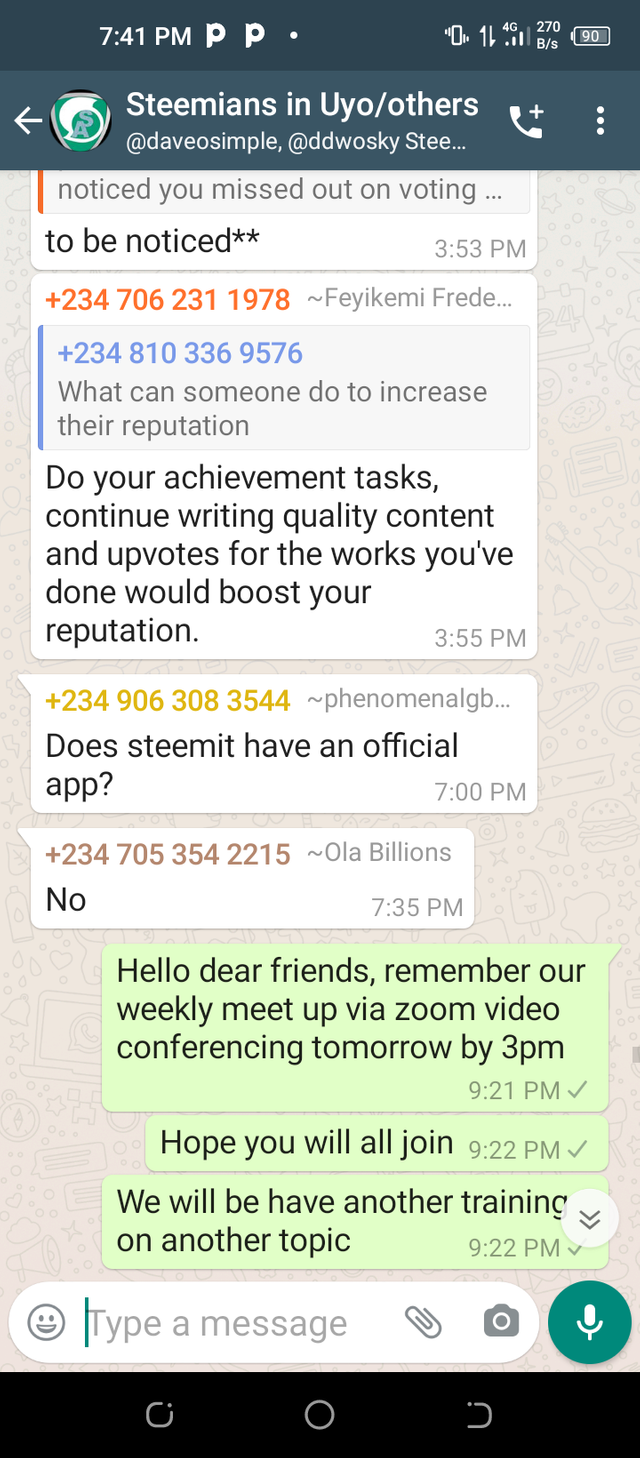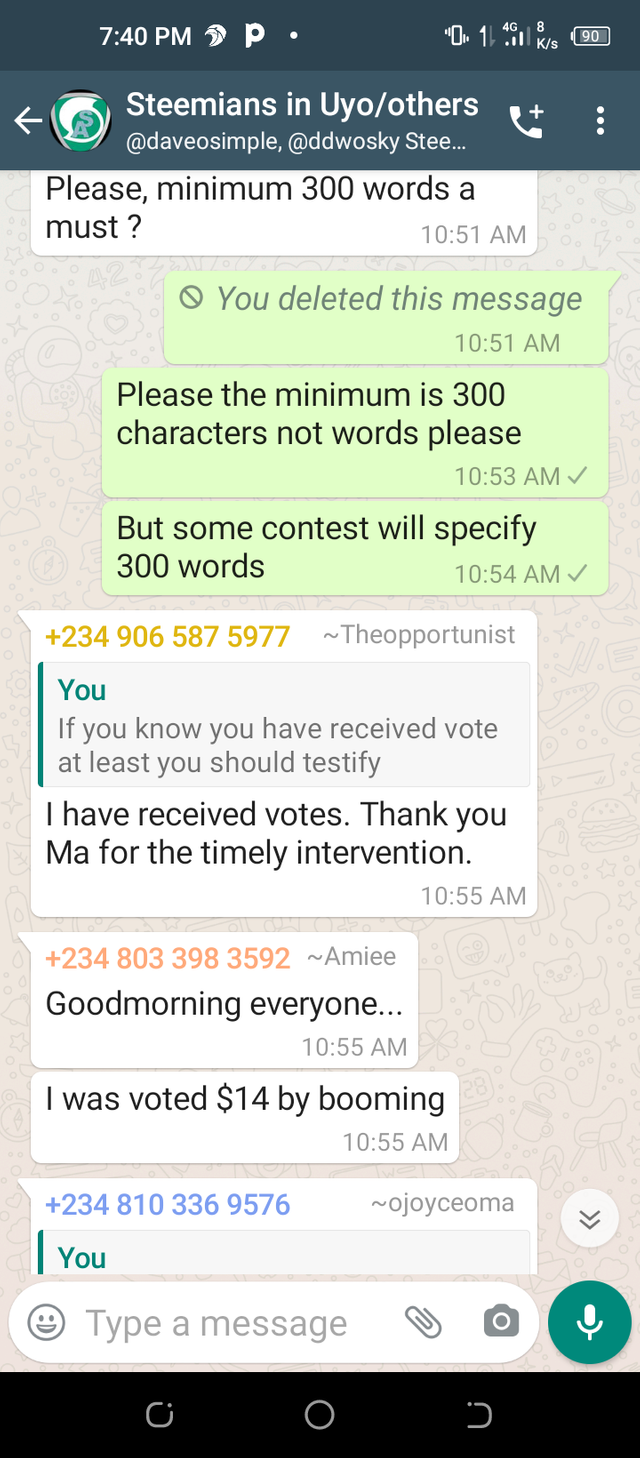 Below are screenshots from telegram group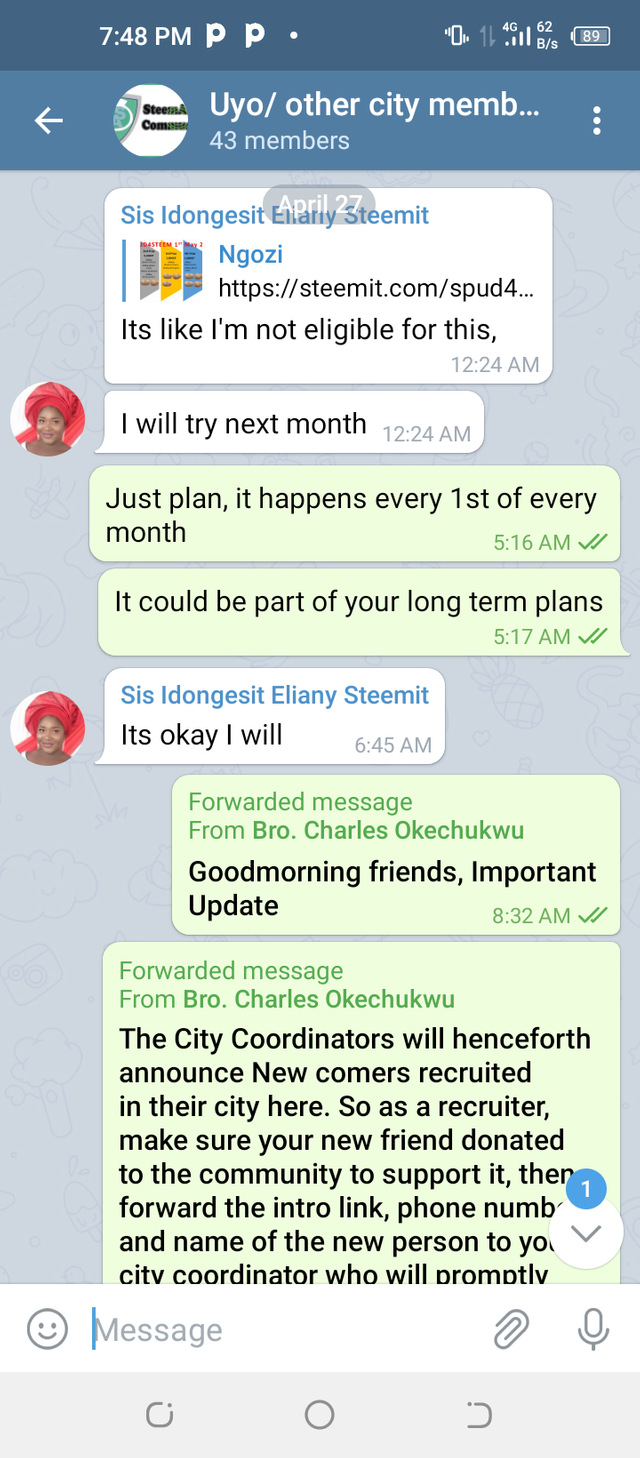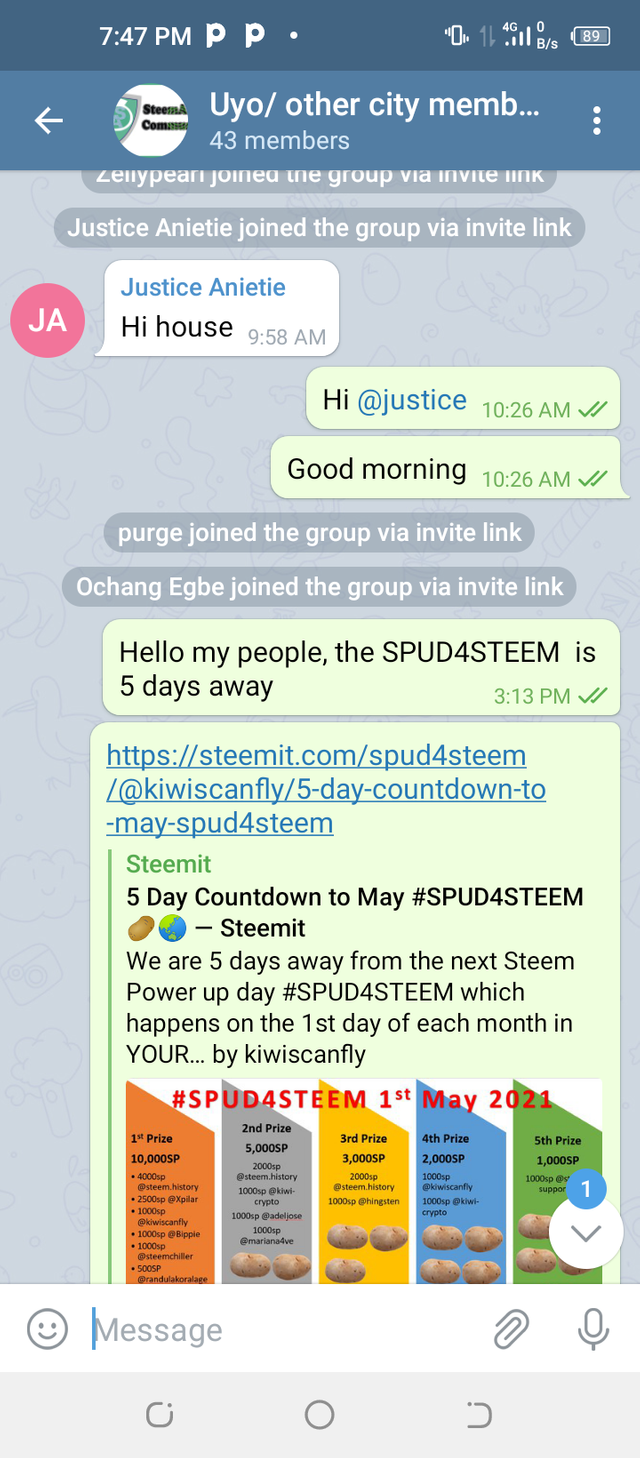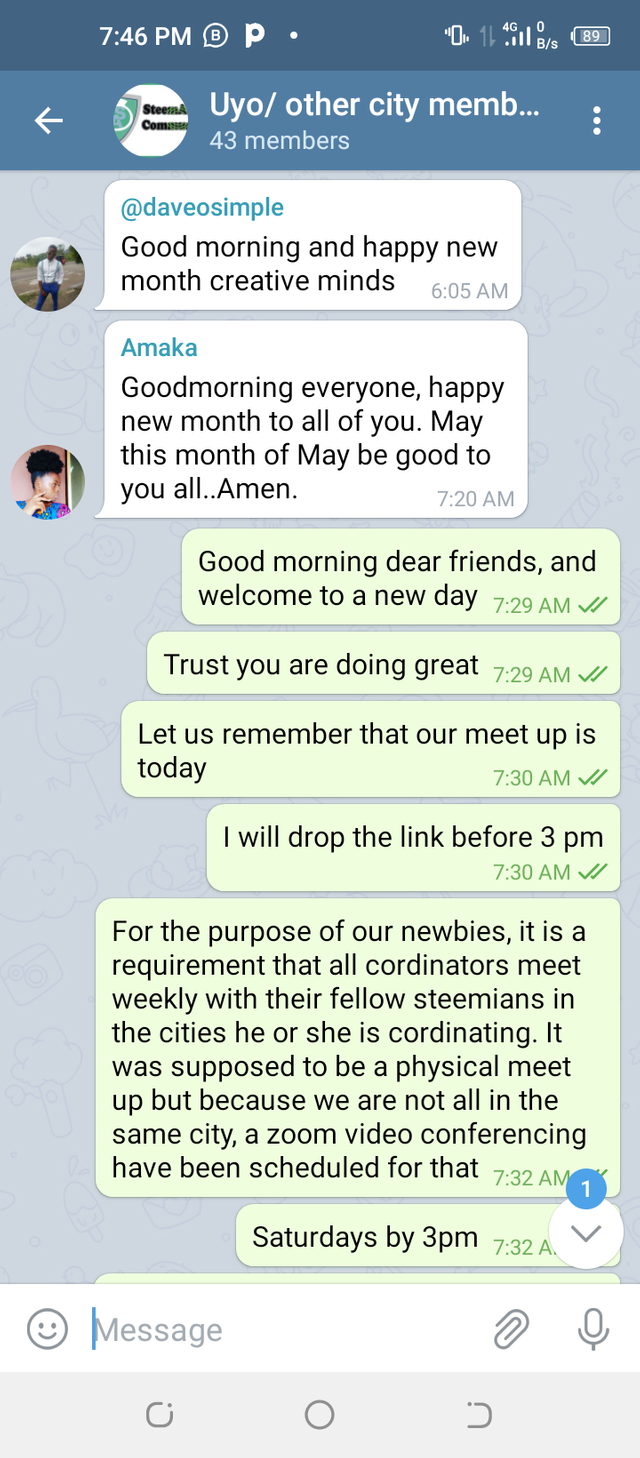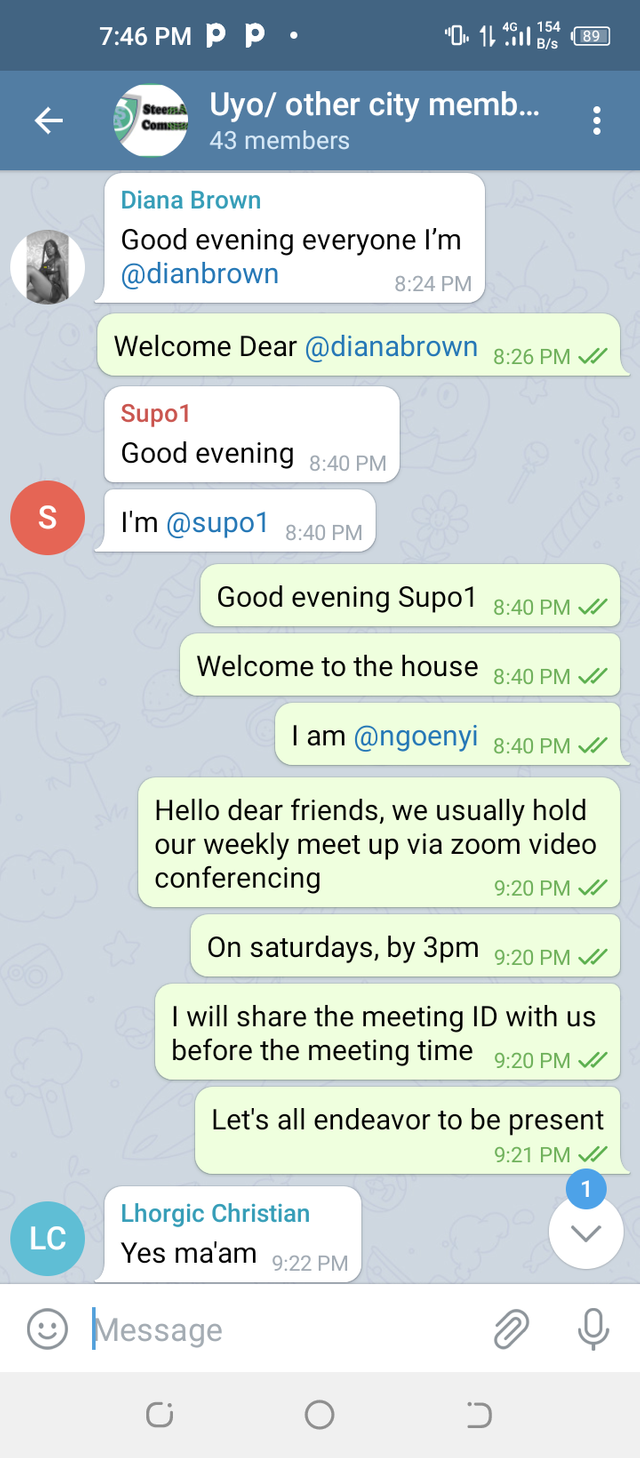 OUR WEEKLY ZOOM MEETING
We were able to hold our zoom meeting today, being Saturday, 1st may, 2021. It was an interactive section. After I spoke about the need for us to be active by always have current posts on our page in steemalive community and others so that whenever curators visit our page, they will see a post to support if they want to do so. We need to keep doing our part. I also spoke about supporting communities and participating in their contests. We can even delegate our steem powers as a way of supporting them. Questions and contributions were made my some of us. At the end of the meeting, which lasted for just 35minutes, I told all present to drop their username in our telegram group so that I can send them their refreshment steem, which they did and I was able to send the steem to all of them. Below are the screenshots of the transfer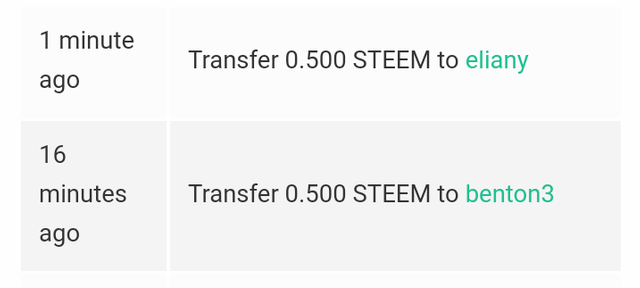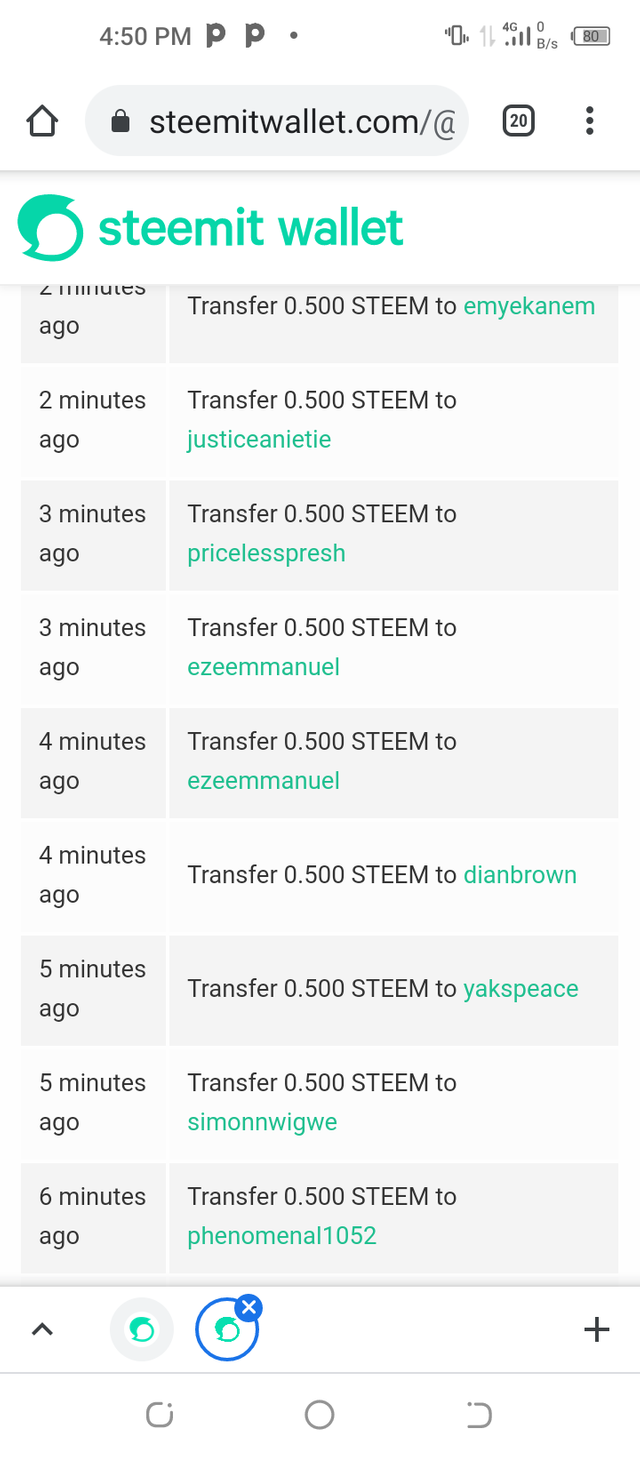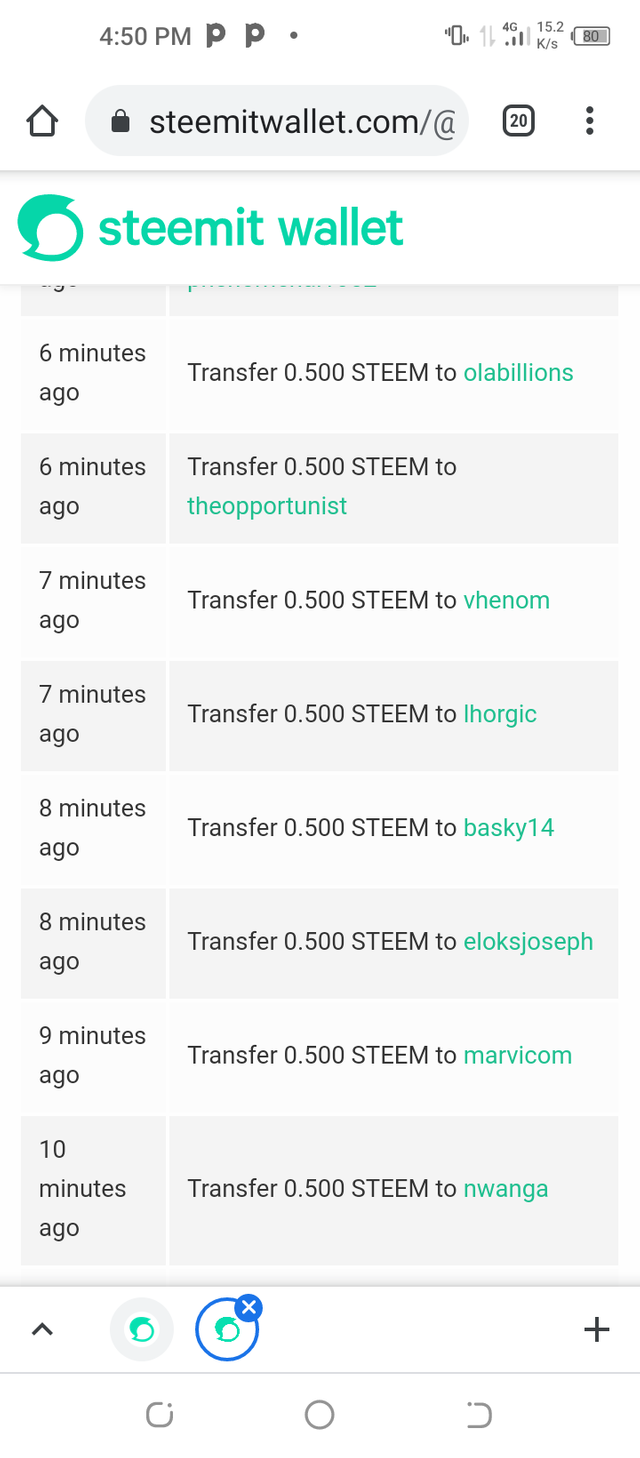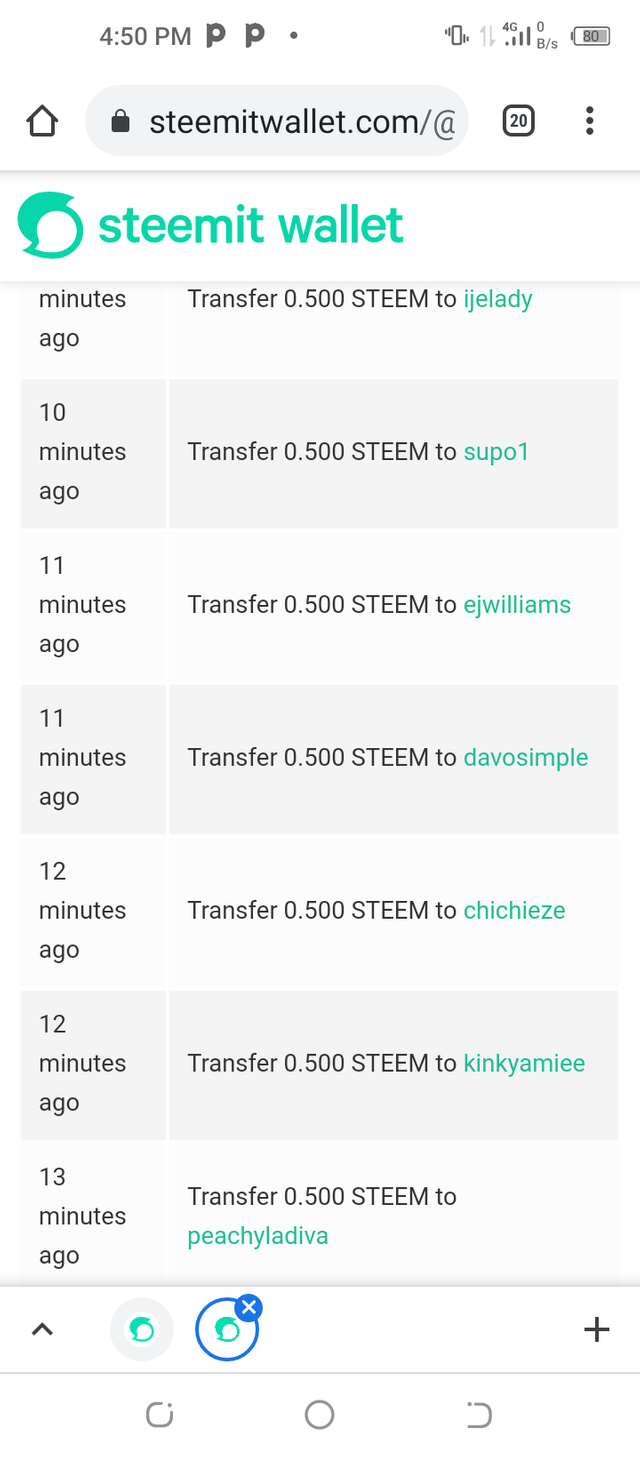 Altogether, a total of 25 person's were present aside I myself. So I sent a total of 12.5 steem to them which is 0.5 for each person's to care for the refreshments they took during the meeting.
Below are the screenshots of the zoom video conferencing we had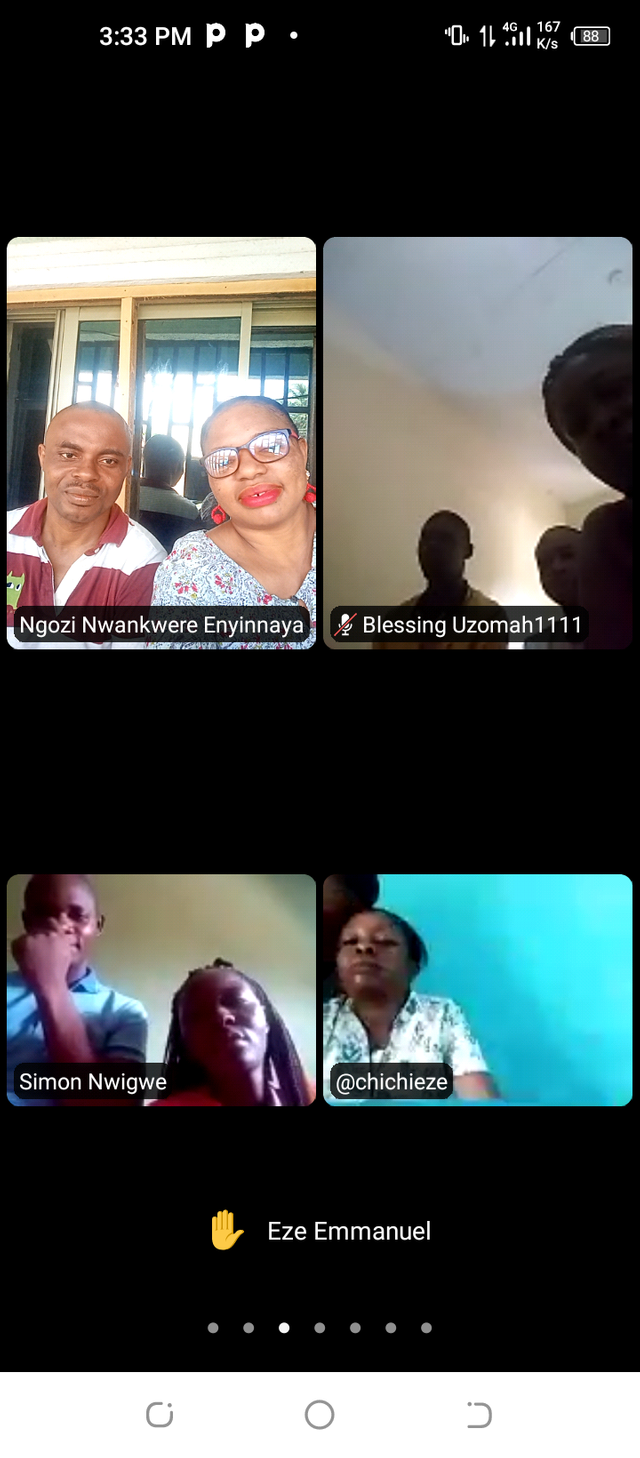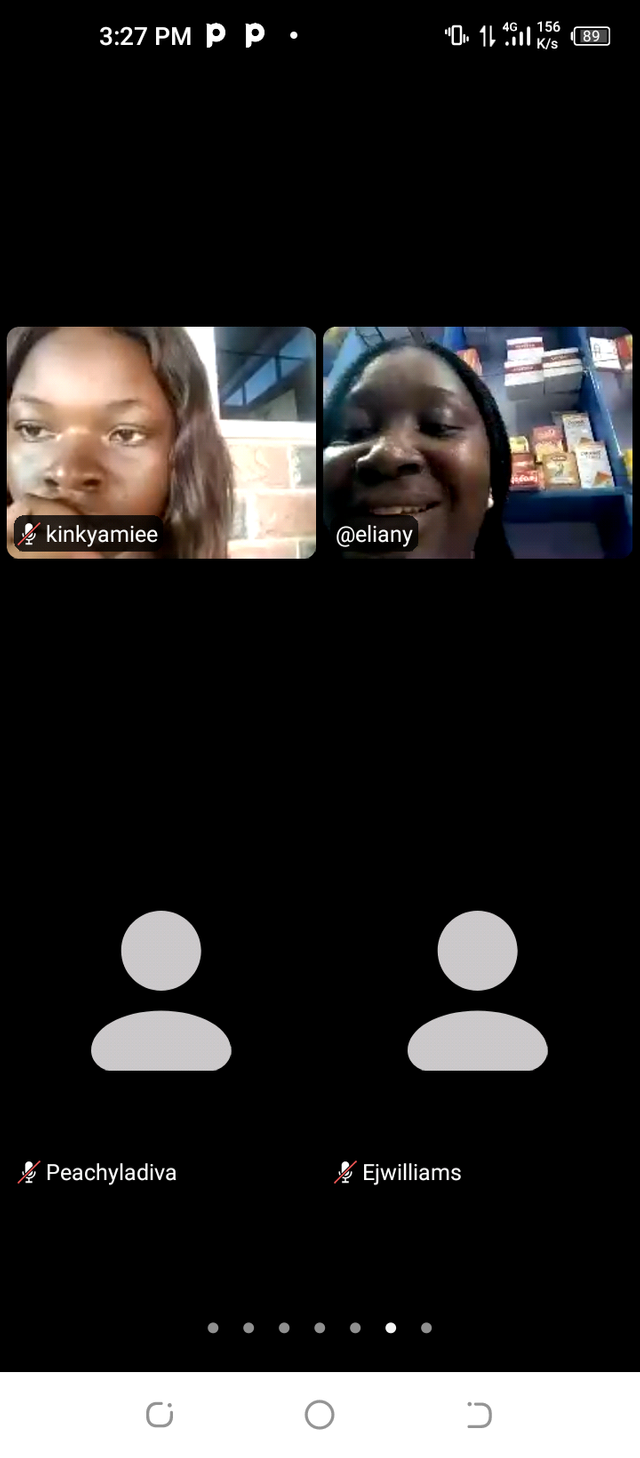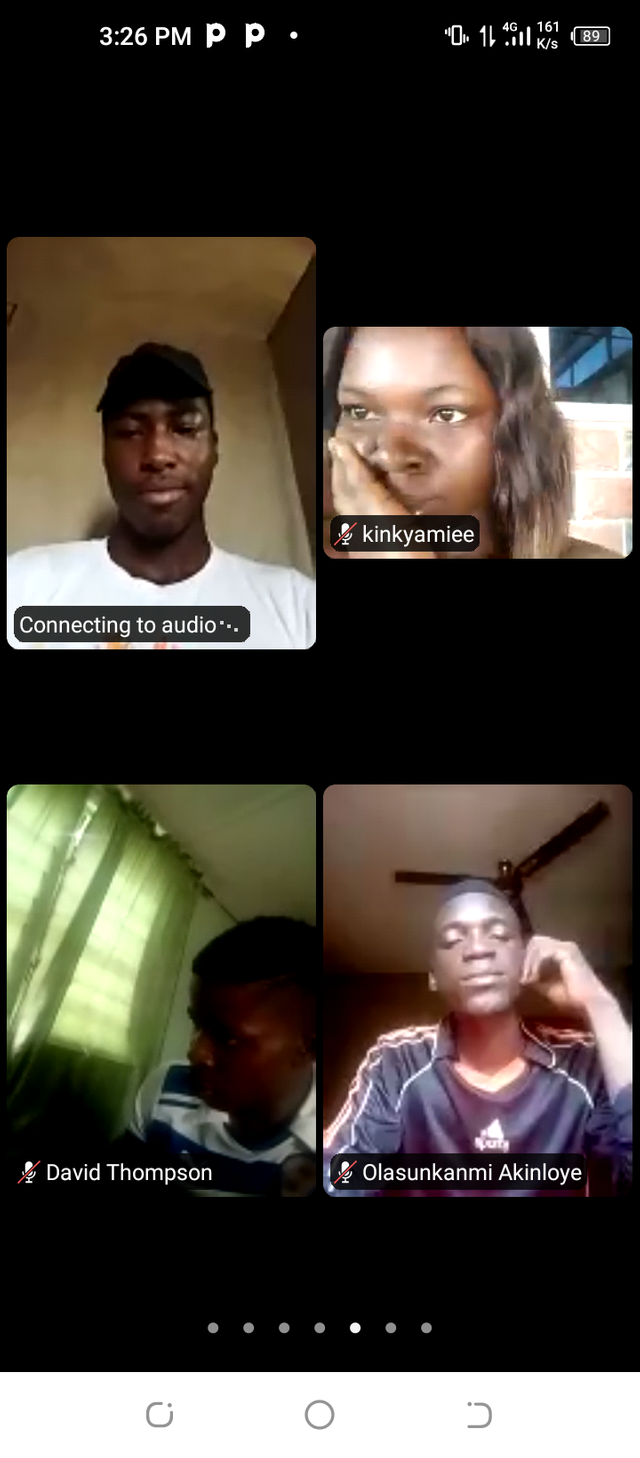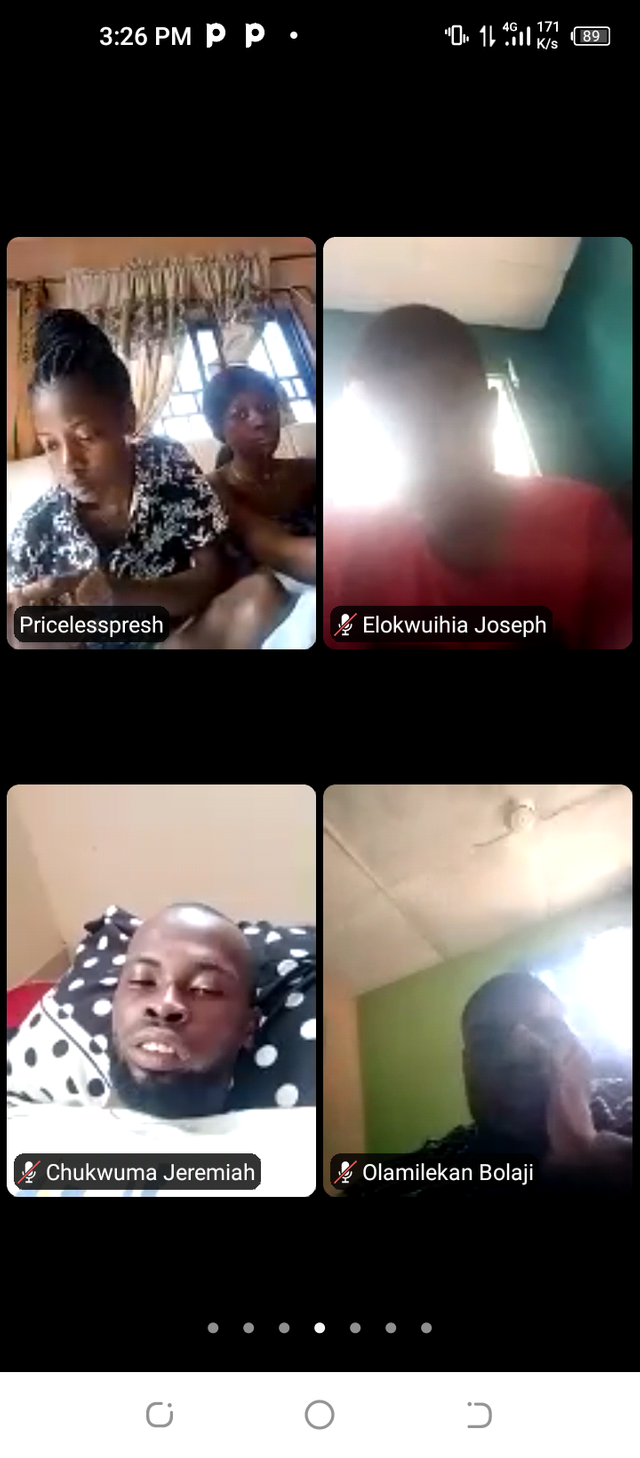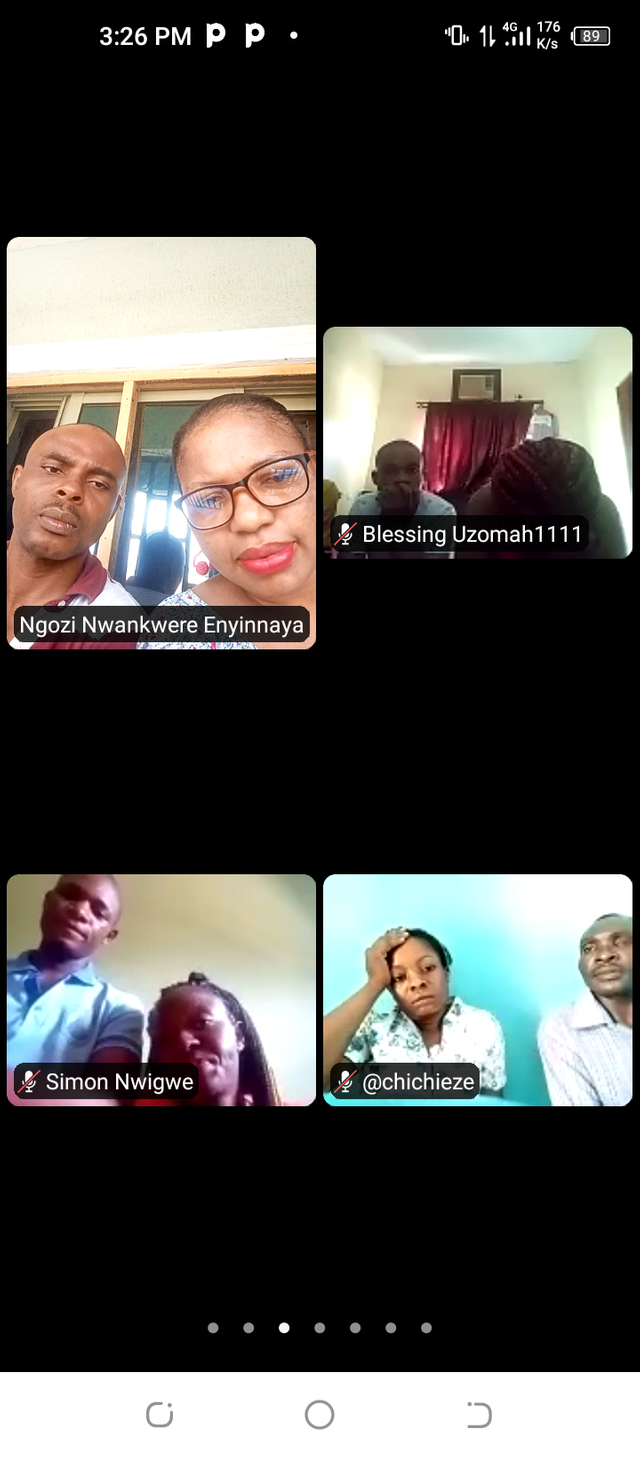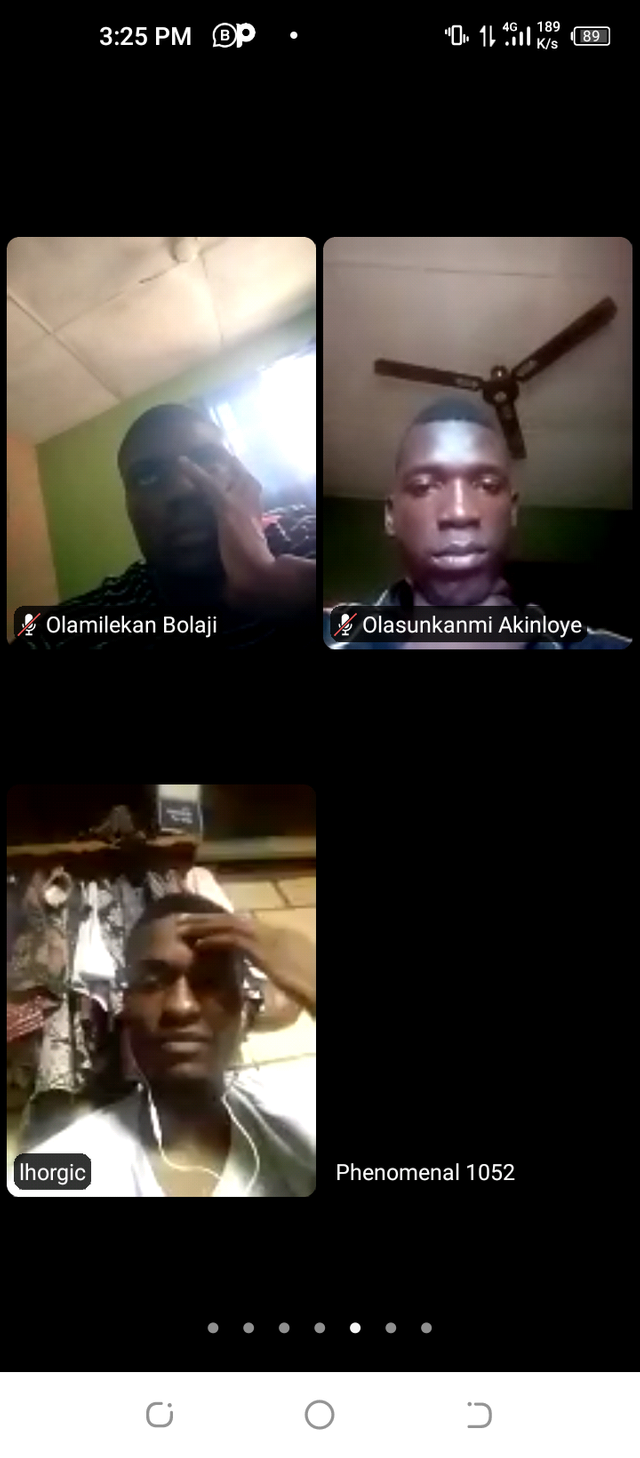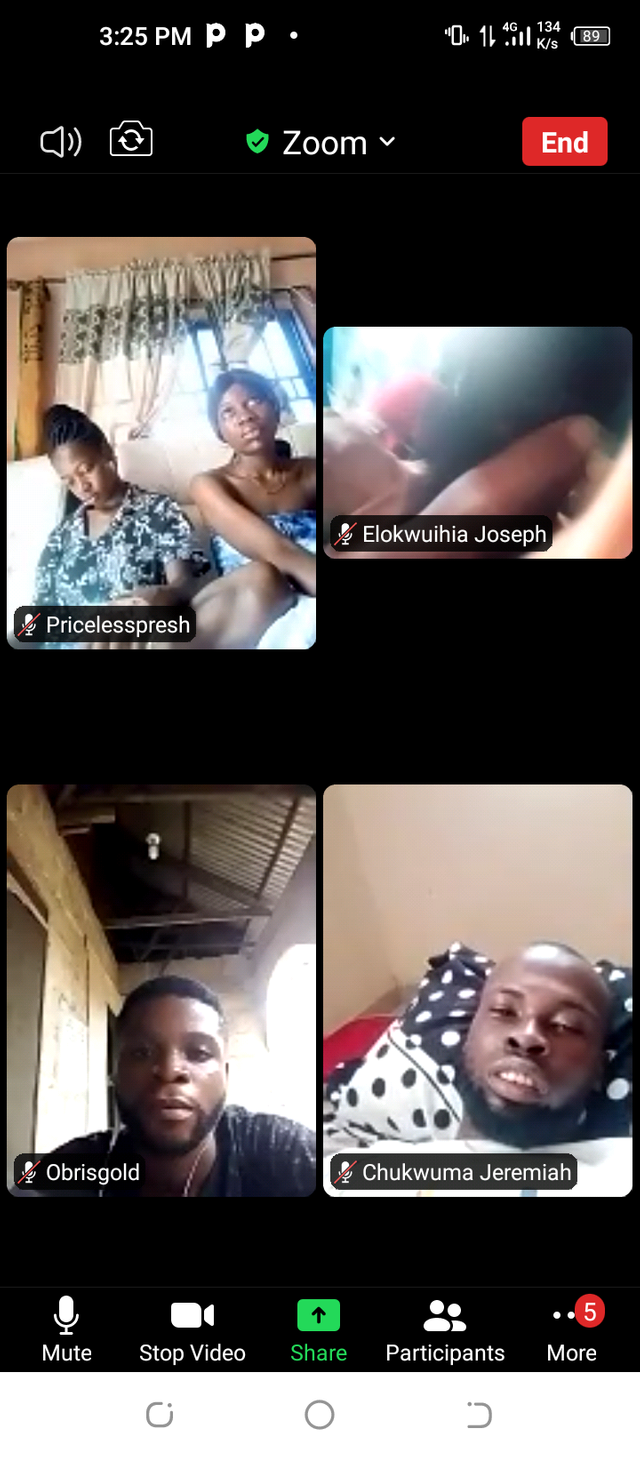 Host
@ngoenyi
Those in Attendance
@peachyladiva
@kinkyamiee
@chichieze
@davosimple
@ejwilliams
@supo1
@ijelady
@nwanga
@marvicom
@eloksjoseph
@basky14
@lhorgic
@vhenom
@theopportunist
@olabillions
@phenomenal1052
@simonnwigwe
@yakspeace
@dianbrown
@ezeemmanuel
@pricelesspresh
@justiceanietie
@emyekanem
@benton3
@eliany
Some couldn't join perhaps due to one reason or the other but I still want to encourage that we try our best to be present at the meeting. It fosters friendships.
OUR PLANS
I am grateful that I have been able to fulfill one of my plans which was to get a training center. It can as a surprise but I am happy to have paid for the space. I paid 600 steems for it. So that aside, below are what I still look forward to achieving
To get the training center ready for use and that entails tilling the floor, which from my enquiry will cost 172.5 steem, fixing an Alluminium door which will cost 82.5 steem then wall paper will cost 75 steem and other things I need to fix. I pray for support to be able to carry them all out in the coming week.

I have not been able to go for any air publicity because I didn't know where to direct them to. But since I have gotten a place, I will make enquiries about what it takes.

Printing Steemit T-shirts, steemalive T-shirts and our city T-shirts. I have not been able to achieve this but plans are under way. i already told someone to make the designs we will print on T-shirts. updates will come in my subsequent reports. We want to color our bodies with steemit

I will also arrange for fliers and banners.
List of @steemalive members in Uyo and other cities without cordinator.
Summary of Steemit users in (City name)
| Category | Total |
| --- | --- |
| Total Users in all the cities I am cordinating | 74 |
| Active | 69 |
| Inactive | 5 |
| New users recruited this week | 11 |
| Users that joined us | 4 |
| Users transferred to other cordinators | 1 |
More users are yet to join us. Active users are in line to receiving supports from the community. To become an active user, the person must fulfill the following requirements:
You make at least 2 posts in a week, 1 of which is published in SteemAlive

You make a comment in the post made by your city coordinator every saturday

You drop links in General post Promotion
I am looking forward to receiving more users for better engagements. As a city cordinator, I will try my best to foster engagements among us.
CONCLUSION
I am grateful to the Almighty for the strength and I am also thankful to all for your supports. I will return by next Saturday for another updates. Please stay tuned.
Special mention:
@focusnow
@steemitblog
@trafalgar
@stephenkendal
@cryptokannon
@kiwiscrypto
@whitestallion
@bright-obias
@njiatanga
For: @steemalive

This is my introductorypost here


Subscribe:::Discord.
:::Whatsapp :::join trail :::Steemalive Website