Thediarygame season 3|| I signed up 2 new users today, assisted them with their Introduction post, retouched my hair, new born baby born to my brother in-law, @nwandu my Recruit, 20% of this post payout will go to the baby, my kitchen unit is 95% ready
INTRODUCTION
The cute little baby with canola on his hand. He is currently receiving treatment because he is diagnosed with low sugar.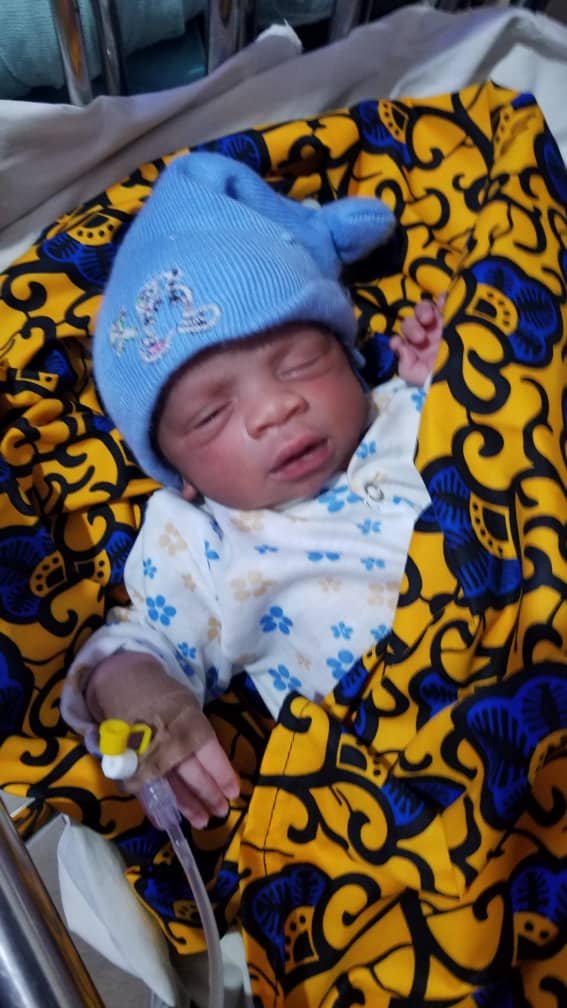 Hello dear diaries, it is my delight to share my activities for today with you all. Today was an amazing day for me. I signed up 2 new users today, I guided them with their Introduction post, my hair needed attention and I gave it to it by visiting the salon, my brother in-law called to inform us about his wife's save delivery, and wow, I am contracting a ln amazing kitchen unit, it is 95% complete. I also moved 2 of the whatsapp group I cordinate for
@steemalive
and
@steemitfoods
communities to telegram Please read the gist in detail below.
MY DIARY
I woke up this morning by 4:05am and went online after I saw much notifications from my fellow steemians in whatsapp, I attended to them, I also went to my steemit page and read some notifications. I later did my morning worship and prepared breakfast. School has resumed here for the third term, so it is time to wake early. My kids quickly got ready before 7am. and left by 7:09am. They were dropped off by my husband. From then, I was notified by a prospective user I told about steemit. He said he was ready to sign up. He needed to be online since we are not in the same city. It signing up was successful in no time and he started with his Introduction post which I also guided him with. See our conversation in the screenshots below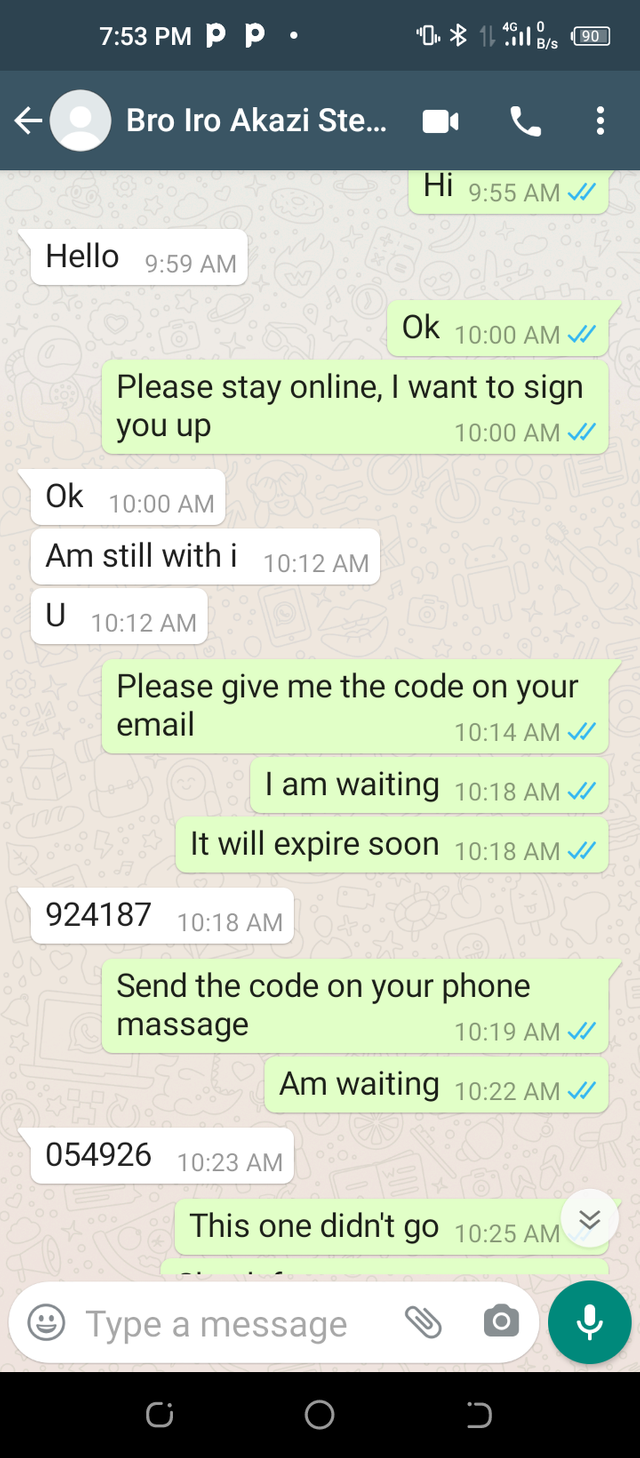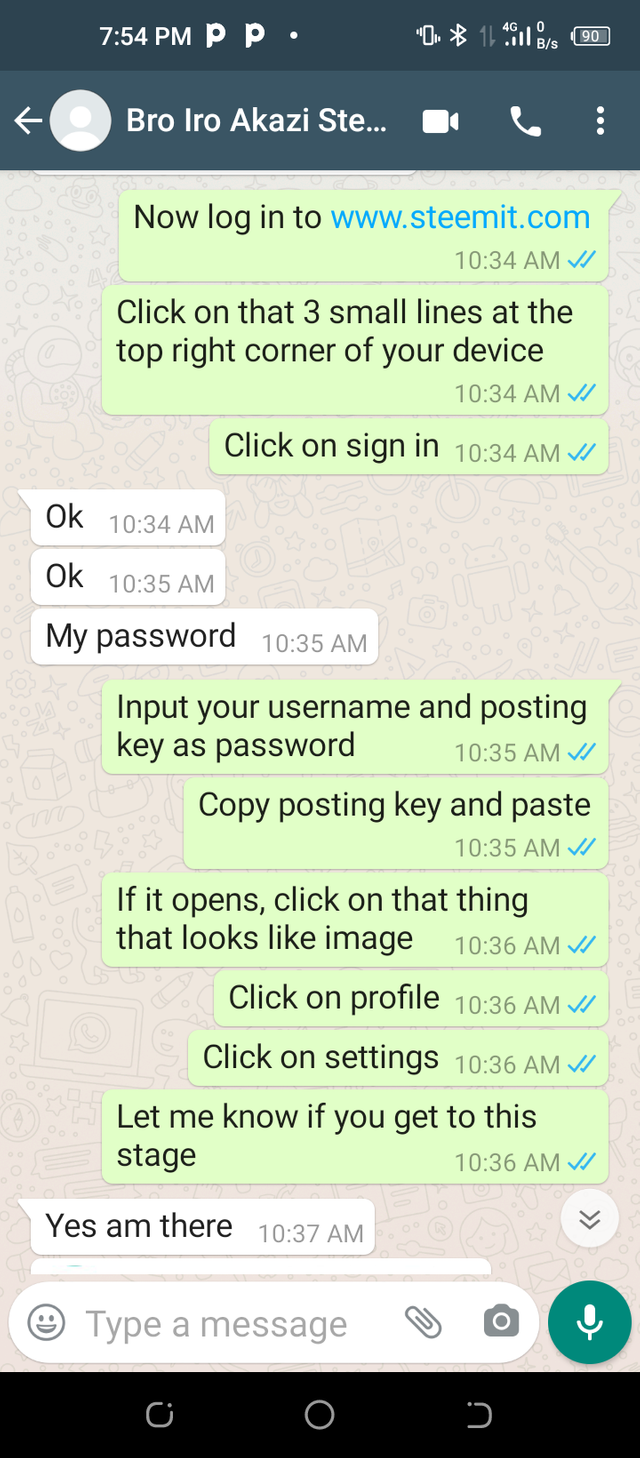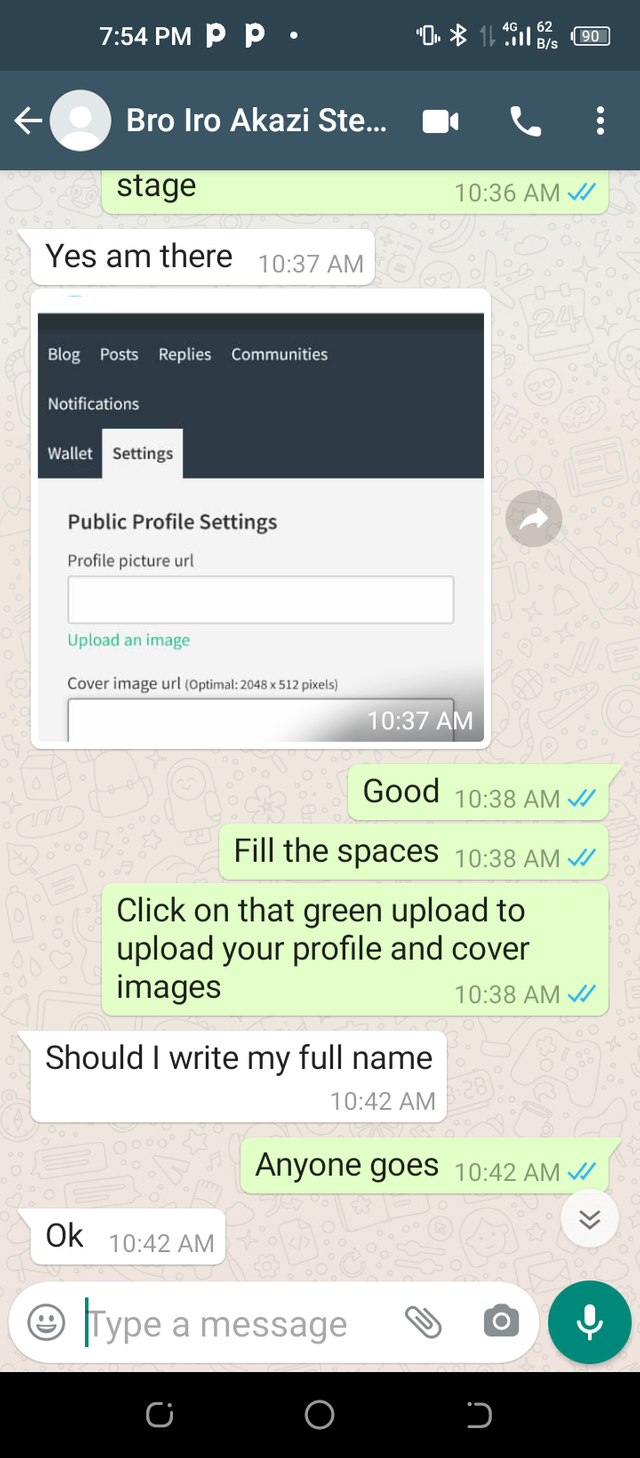 The screenshots are just an example of my conversations with all that I sign up online. So after setting his profile up, I sent him the material for Introduction post by @cryptokannon as well as a sample of the one done by another user so he can understand it better, his username is @petas700. I then left him for another user that I signed up yesterday who needed to make his Introduction post. He is working so he couldn't complete it yesterday. I guided him today, but he needed to add one or two things that is why up till now he has not posted it though he is a busy person. Before tomorrow ends he will complete it. His username is @enyiazuhope, he was Introduced to me by my father in-law from the village.
I was supposed to go to the salon for my hair. So I rushed out for it, though I have a carpenter at home who was contracting a kitchen unit for my, but since I had someone at home, I left.
See pictures of the work in progress on my kitchen unit below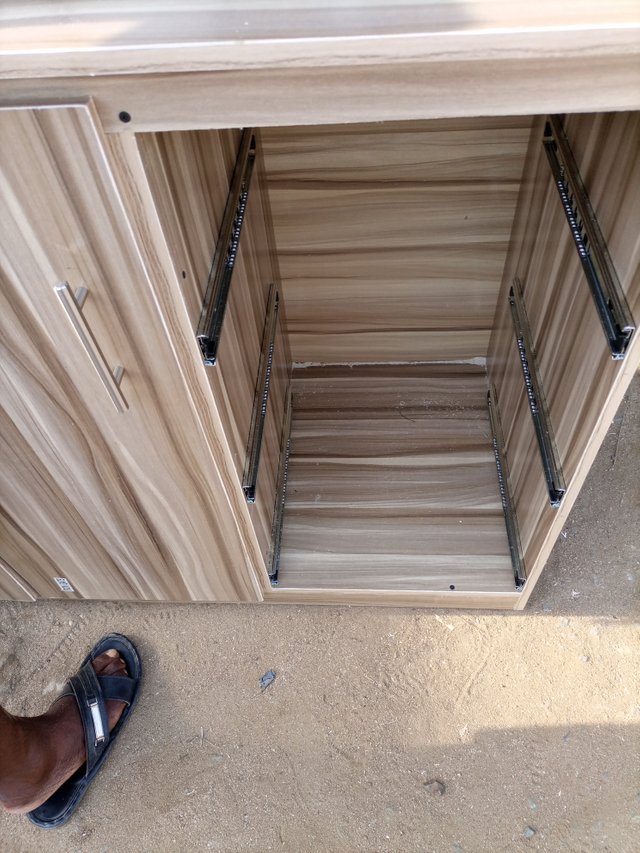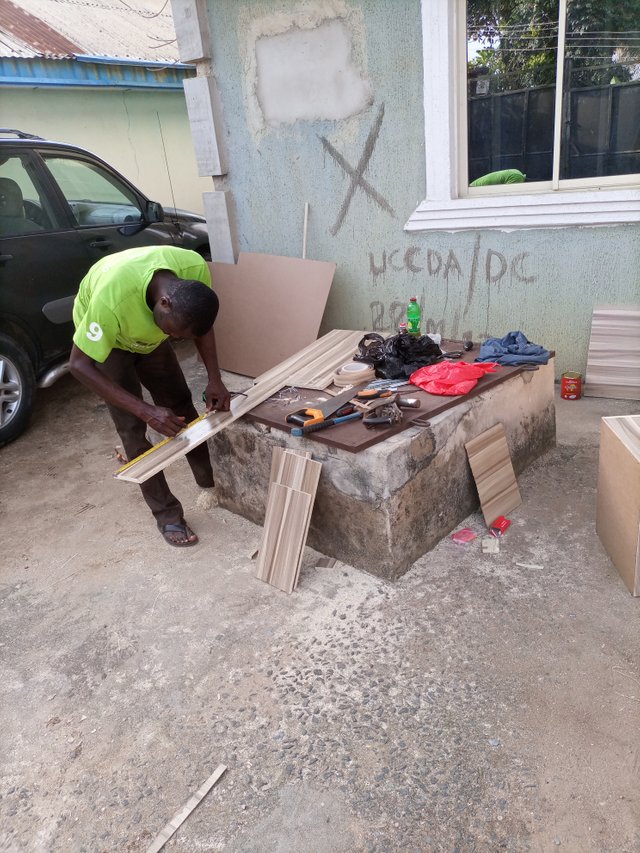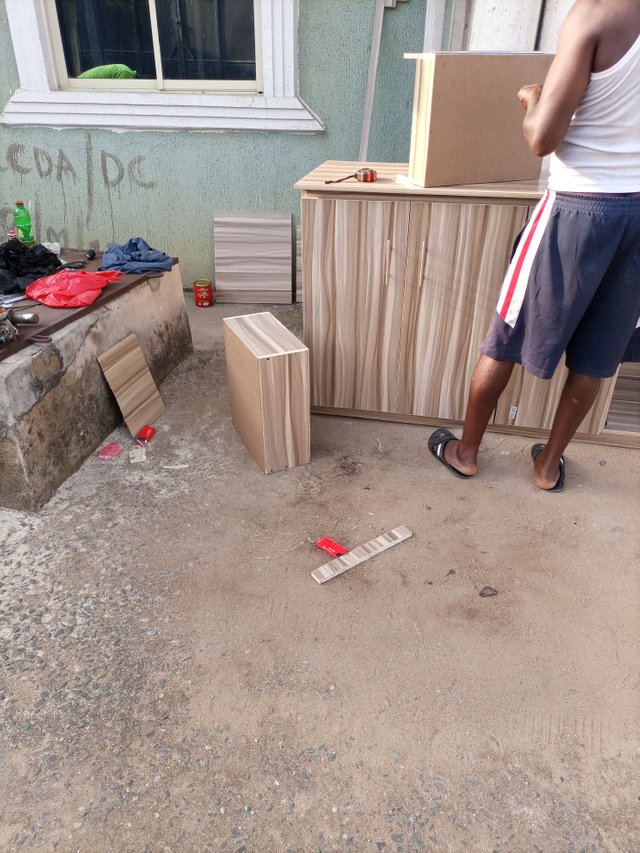 , On getting to the salon, I retouched my hair by applying relaxer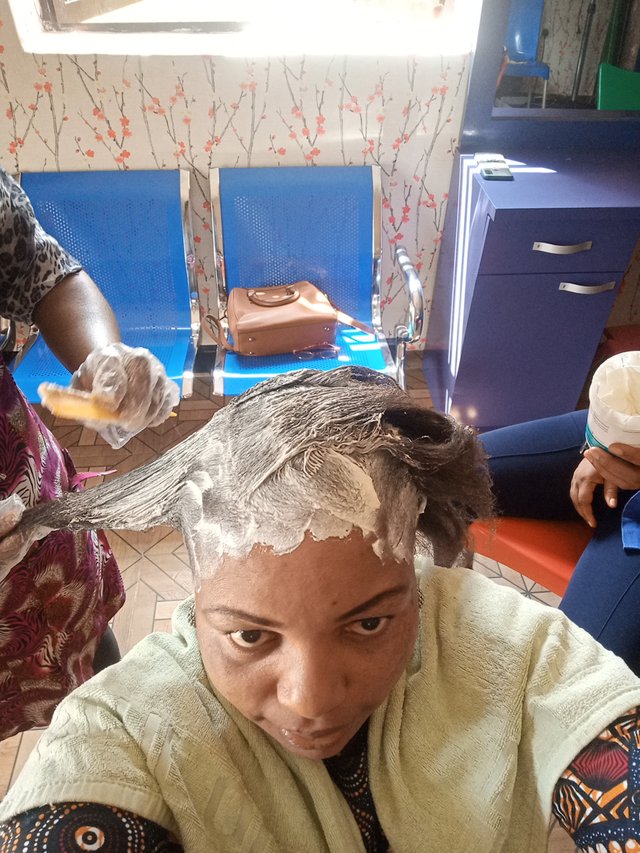 Then the final out look is as in the pictures below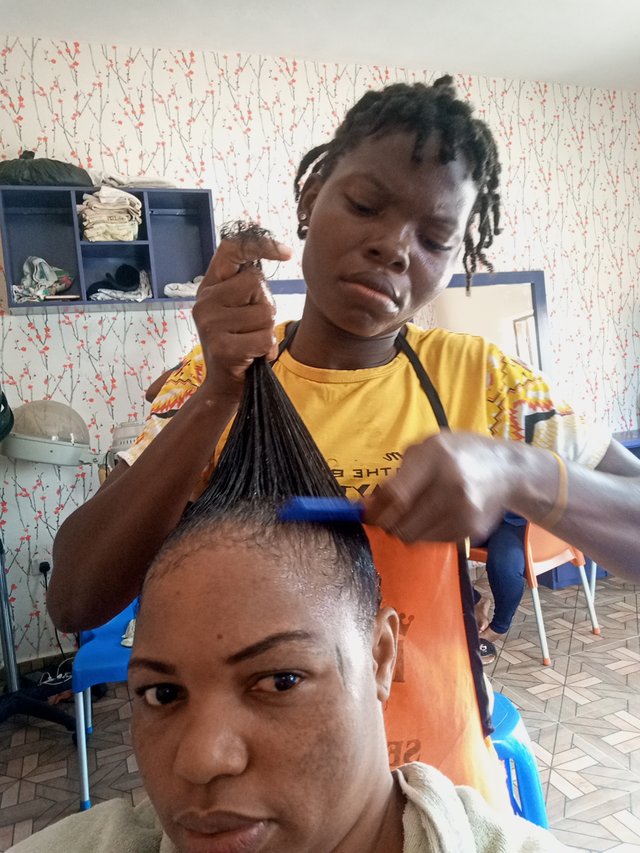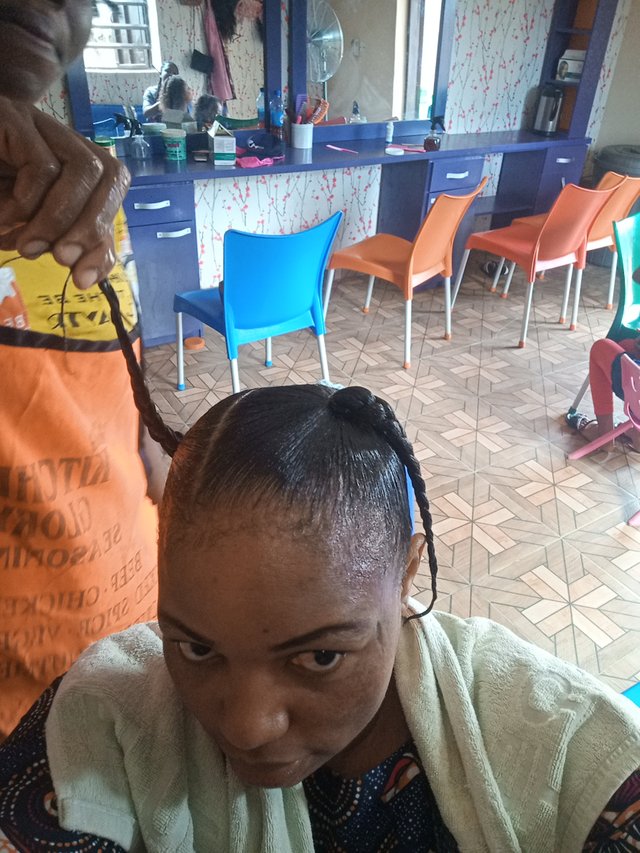 When I came back, I began my work again. Which is attending to my fellow steemians questions on the 3 whatsapp groups I created and on private chats. They were much so I couldn't do any other thing at home till my kids came back around 4pm and got breakfast ready. I am happy I have them grown to this stage now where they are of a huge assistance to me.
My new recruits requested to join steemalive post promotion group in whatsapp where we drop our post links for better engagements, when I gave them the link, they discovered that the group is filled and thus can not join. That was when I alerted the founder of @steemalive community, @focusnow who quickly created a group in telegram and sent me the link. He also encouraged all cordinators to move their groups to telegram. With that information, I quickly created for my group and informed them to join of which most are joining.
The screenshot of the telegram group for Uyo and other cities I am cordinating for @steemalive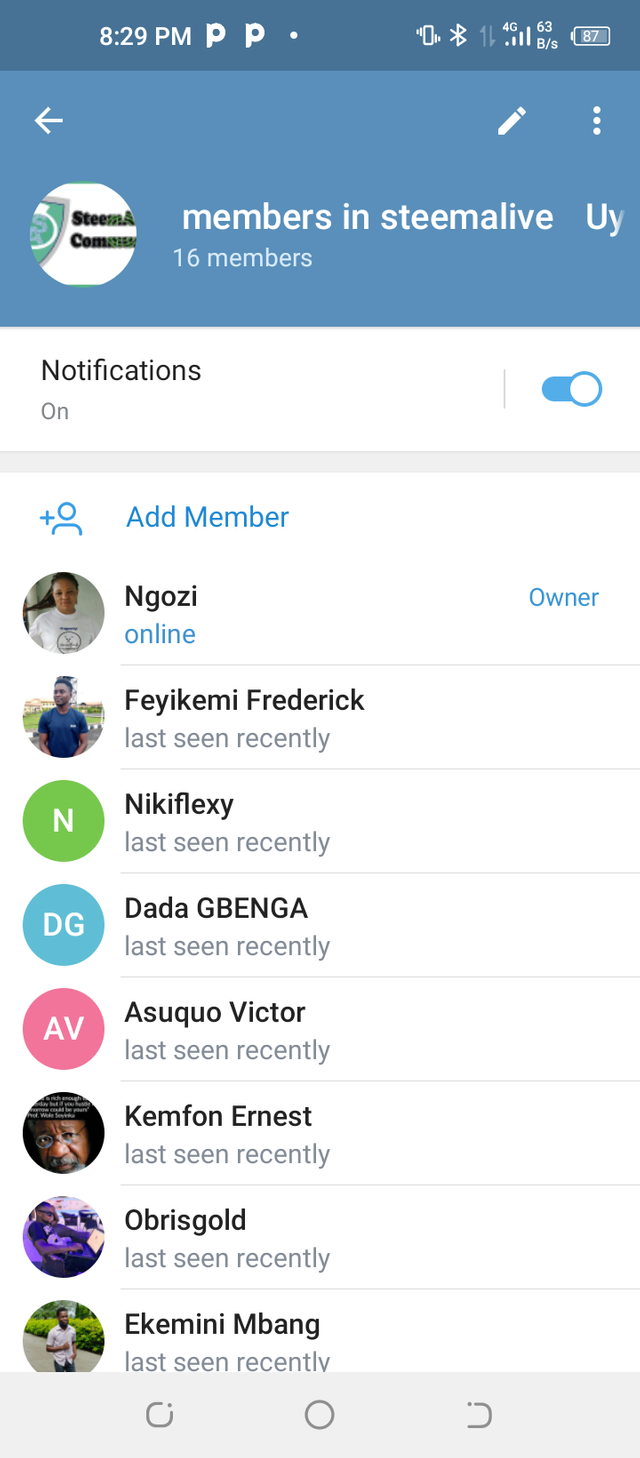 I also thought it wise to create telegram group for @steemitfoods community for African steemians. The need is because that is where the founder of @steemitfoods is also and I want him to be in the group. I also shared the link so that they can join. They are currently doing that now.
This is the telegram group for African steemifoods lovers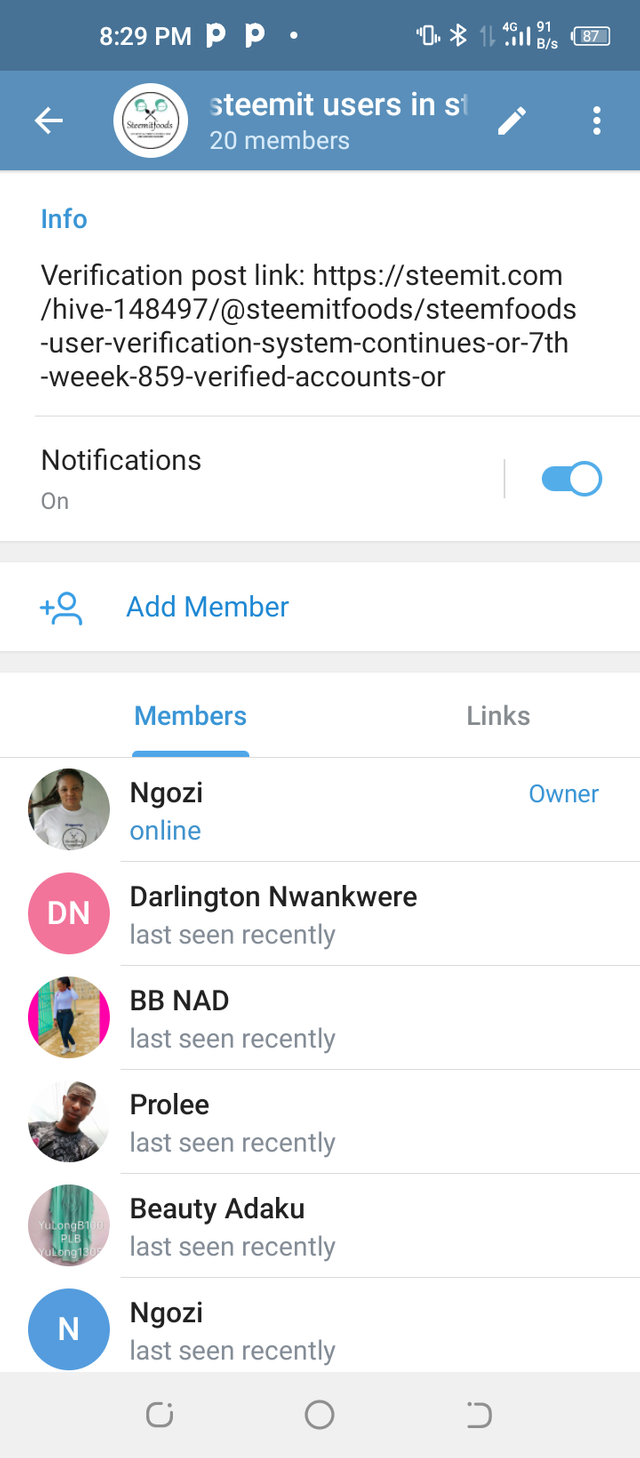 I also received news that my sister in-law has put to bed, a bouncing baby boy. I had earlier assisted her husband to sign up to steemit about 3 weeks ago but he is yet to make his Introduction post. His phone went bad during the time he was trying to make his Introduction post and since then, he has been looking for a way to repair the phone. He used someone else's phone to take a picture of his child and wife in the hospital. They are still in the hospital because she gave birth via cesarian section. To assist them with the hospital bill, I have added @nwandu as 20% beneficiary of this post payout . I will increase it depending on the value it pays out with.
The cute little baby with canola on his hand. He is currently receiving treatment because he is diagnosed with low sugar.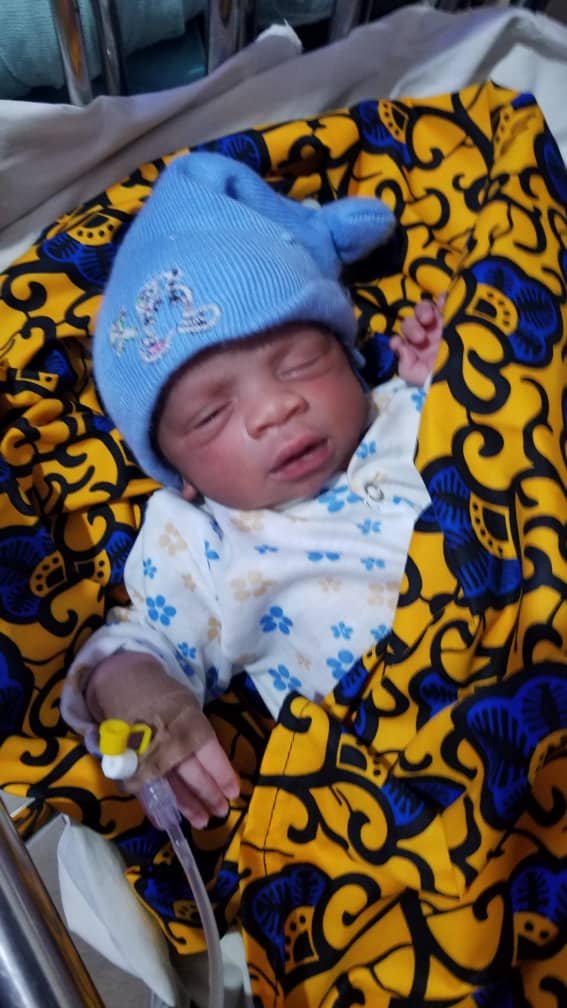 The baby and the mother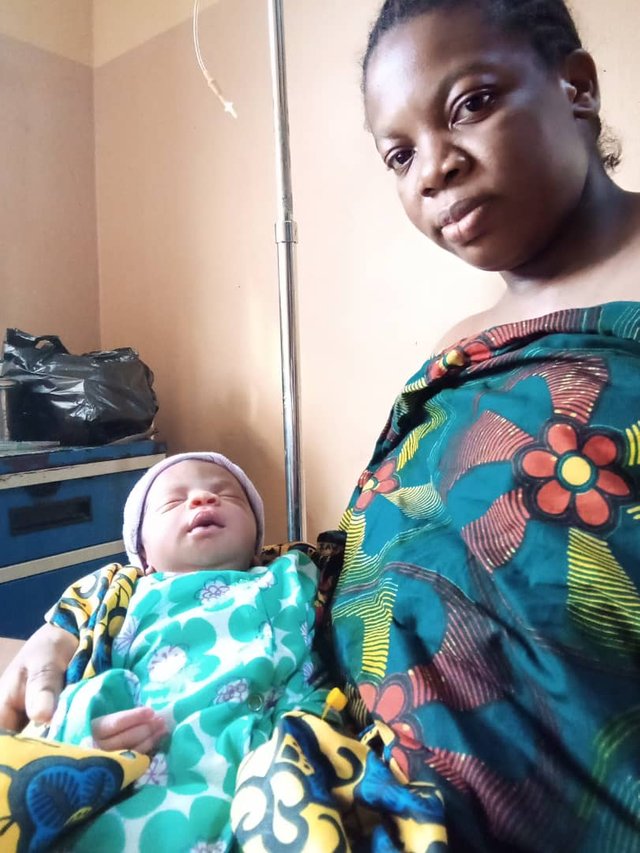 I am happy that they are safe.
CONCLUSION
Up till now, I am still online, attending to my recruits and showing them the way. This gives me great joy. Being able to solve the problems that others are facing.
Thank you all for reading through my diary for today.

This is my introductorypost here


Subscribe:::Discord.
:::Whatsapp :::join trail :::Steemalive Website