The Diary Game Season 3 || HOW SUNDAY WAS SPENT|| 07-18-2021 || By @olabillions
Dear diary,
It has been a while I visited you, I have been occupied with crypto academy assignment, although it really very educative but also I miss updating my diary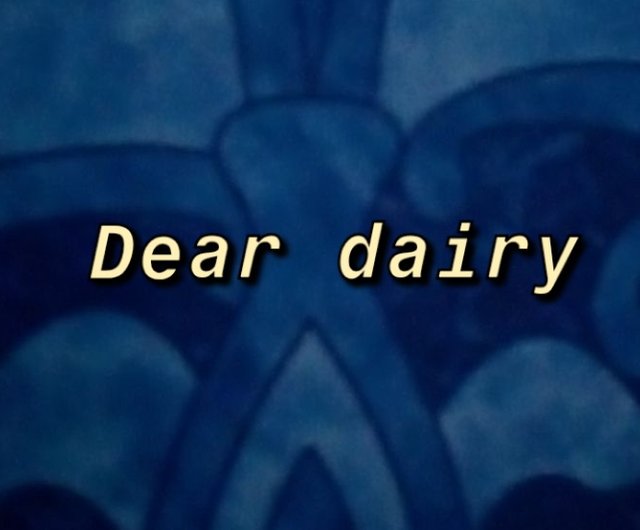 It was until yesterday night I knew i was going for a graduation ceremony, I wasn't planning on going before because of some personal reasons, reasons that are troubling me, I was so down, am overthinking, I want to be successful, I need money, I need this, I need that, all of my need are not yet within my reach.
My sister was graduating today from a catering academy, she has been learning for months and now she is a certified Baker of her own, awknoledged by her boss, It wasnt going to be good if I didnt attend, so I taught about the positivity in my life untill now, I wasn't as comfortable like this last year, at least I have achieved something good this year, I have succeeded in somethings if not all, moreover it's not yet the end of the year, there is still hope for more success, my negative reasoning changed positively and I began to thank God for the everything he has done untill now, my mood changes and in the little time I had, I prepare for today and I vowed to be present..
I woke up early, observe my morning solat and did some few chores and had my bath. I rested for some hours untill I hit the road at around past 11am the program was scheduled to commence at 1pm, I don't live near I am far from the event so I had to leave home early to be at the even on time.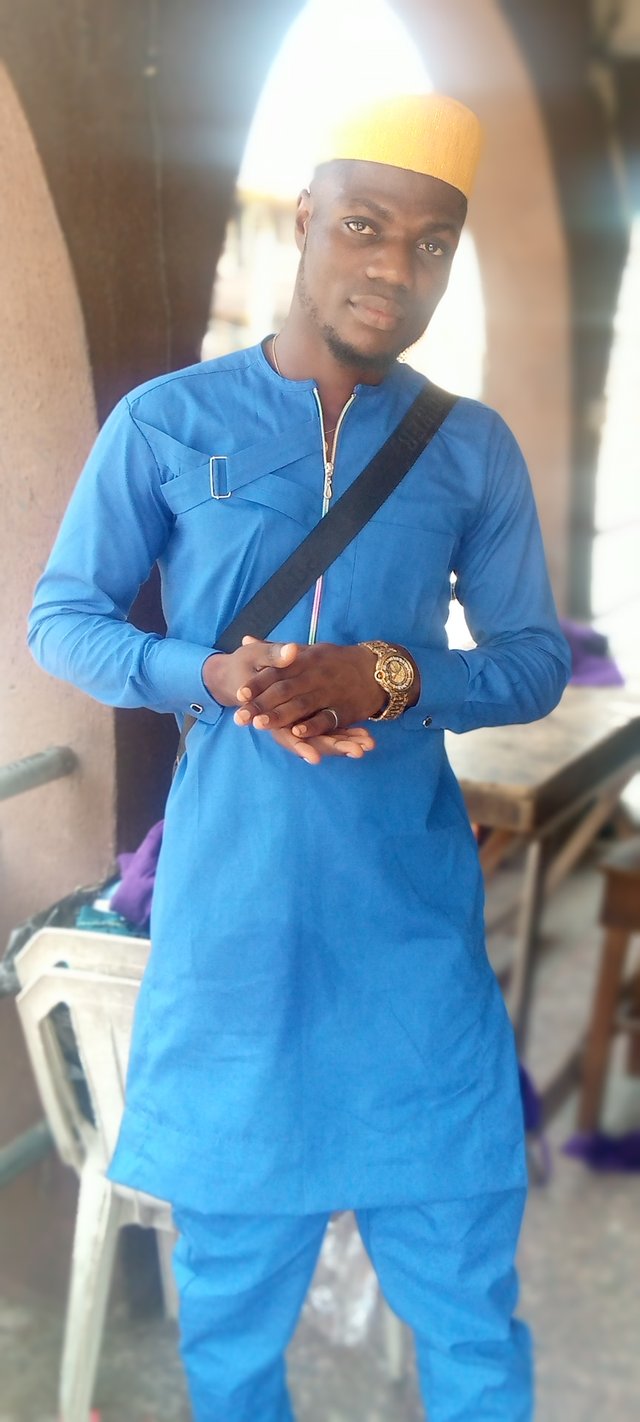 I got to the event and I changed my cloth because of the sweat during the journey to the occasion and I can see some stain on them from the bike I mounted to some destination.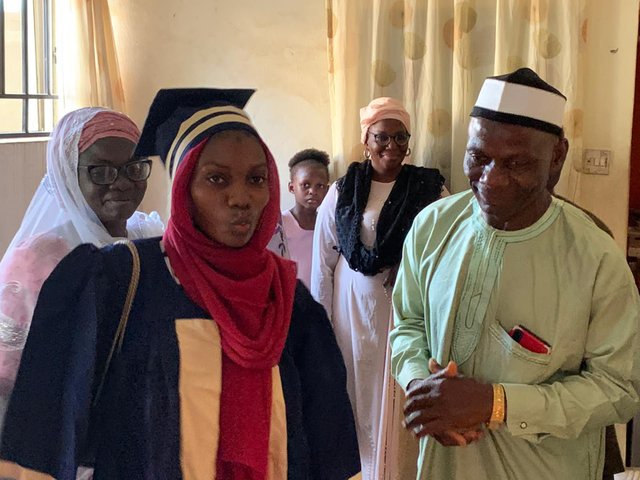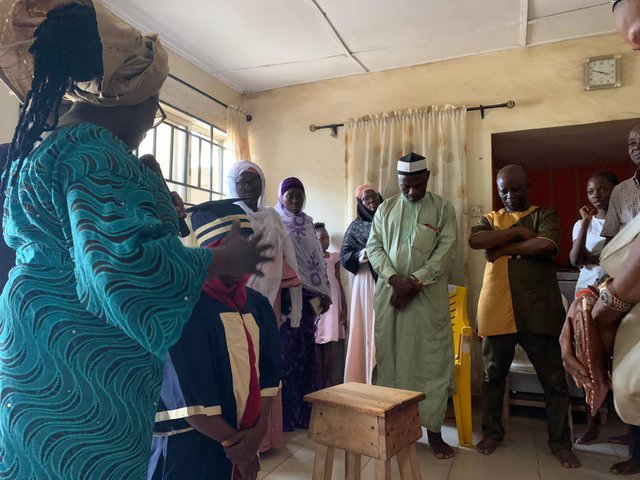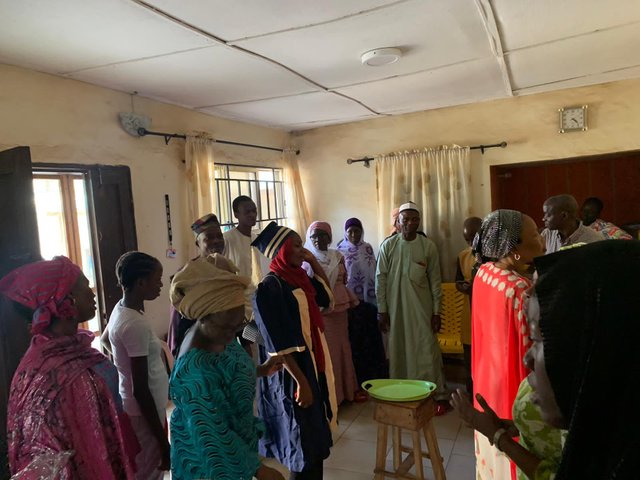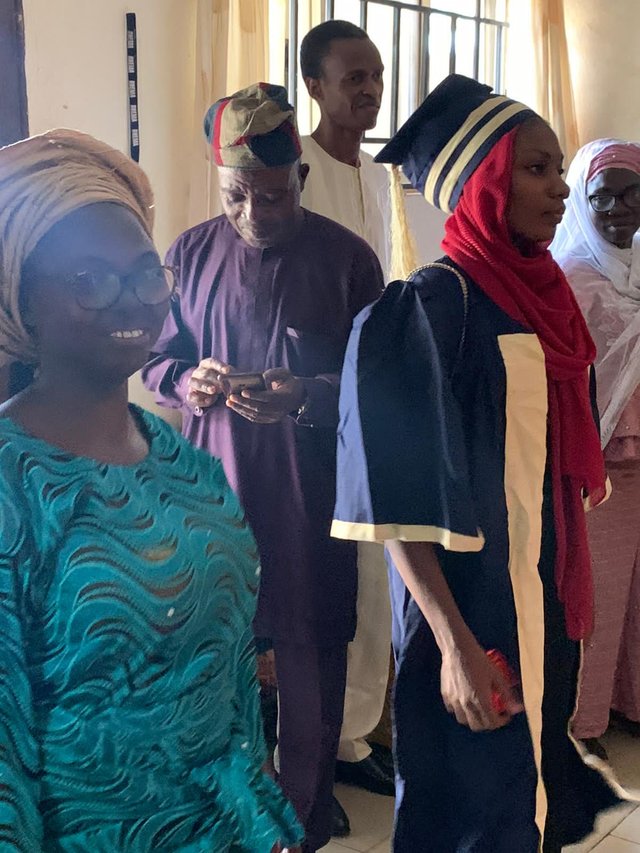 My dad didn't really invite much people, just few friends and most of the people are family, both from the mother side and the father side. At the event, I was on time, the program hasn't started but was about to, someone gave us am opening prayer and the program began.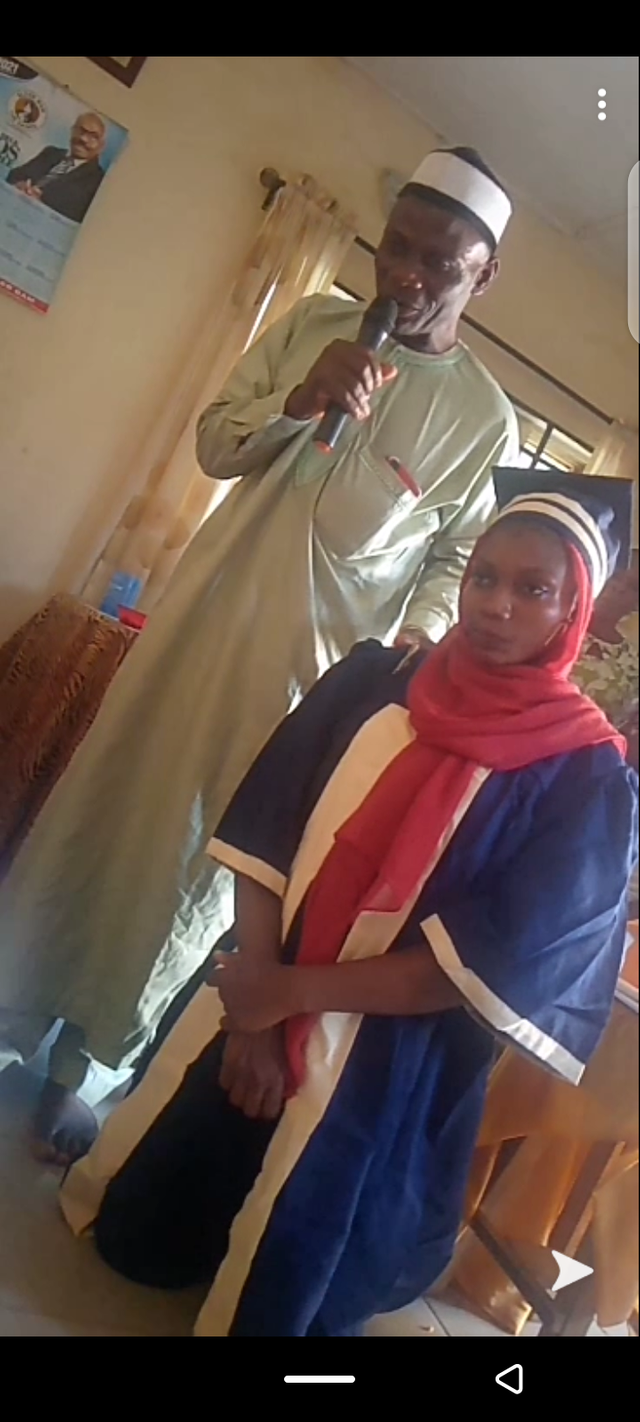 dad praying for daughter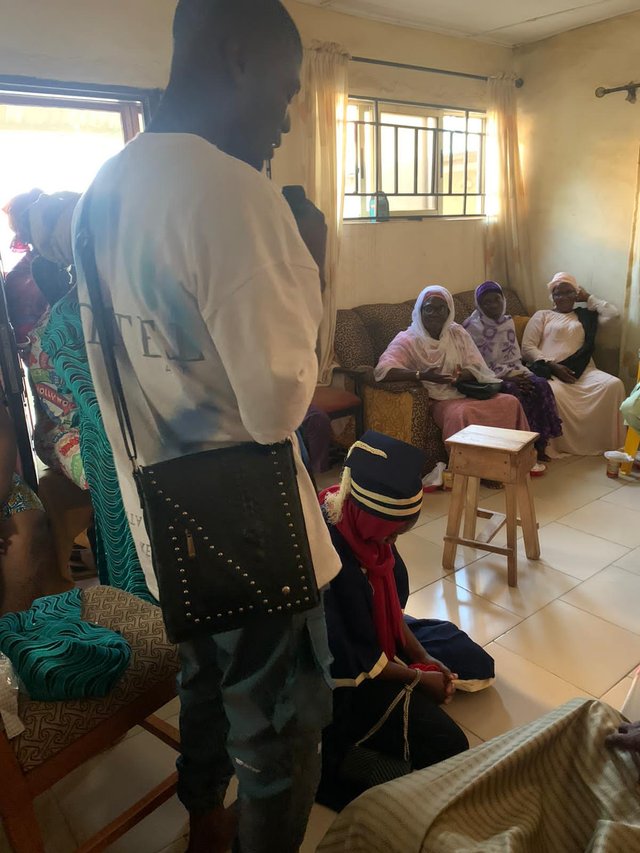 me praying for my sister
Most of what really happened at the event was prayer, almost every body present at the graduation prayed for her including me her brother, and importantly she was advice to continue been the hardworking girl she has been.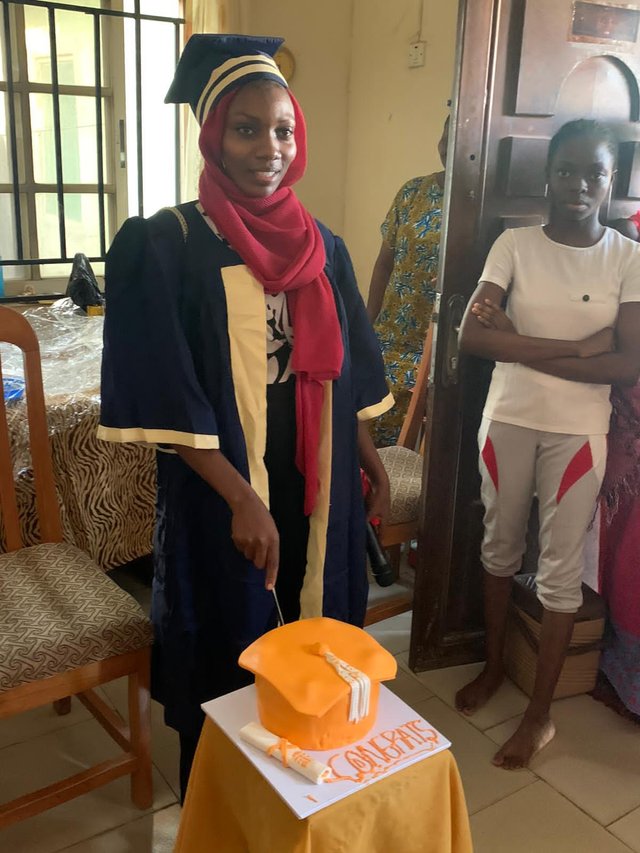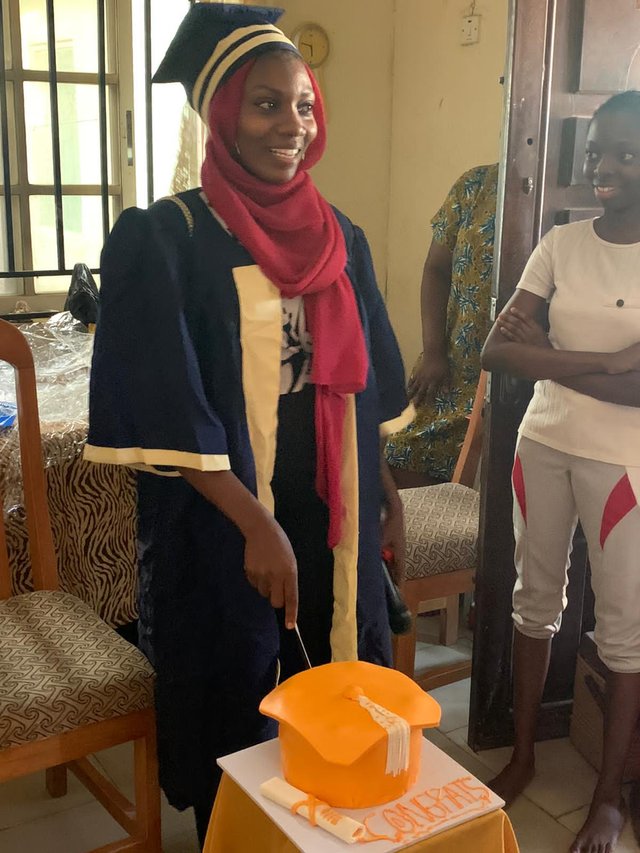 The graduation went untill past 4, then everyone was hungry, the was no food but she prepared some meatpie and chin chin and we all had soft drinks. She was presented her certificate and someone gave us a closing prayer, and we all took pictures with her at the end.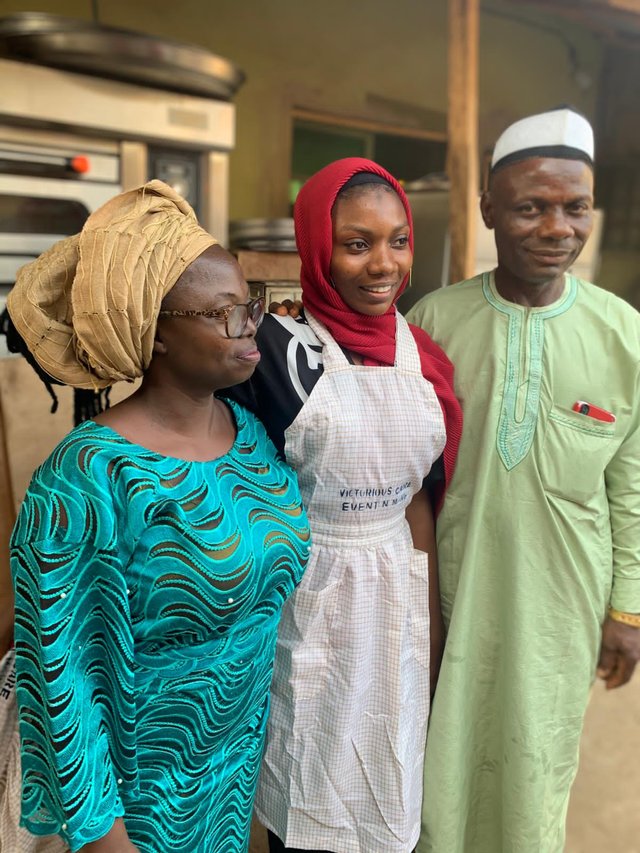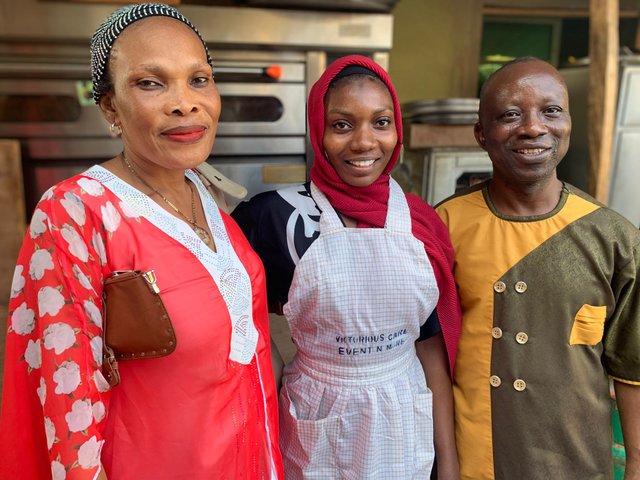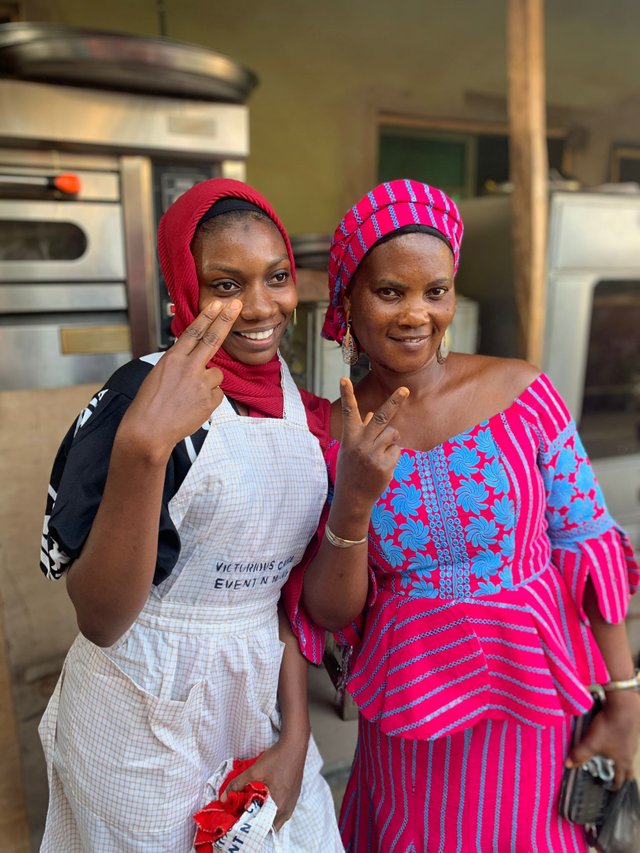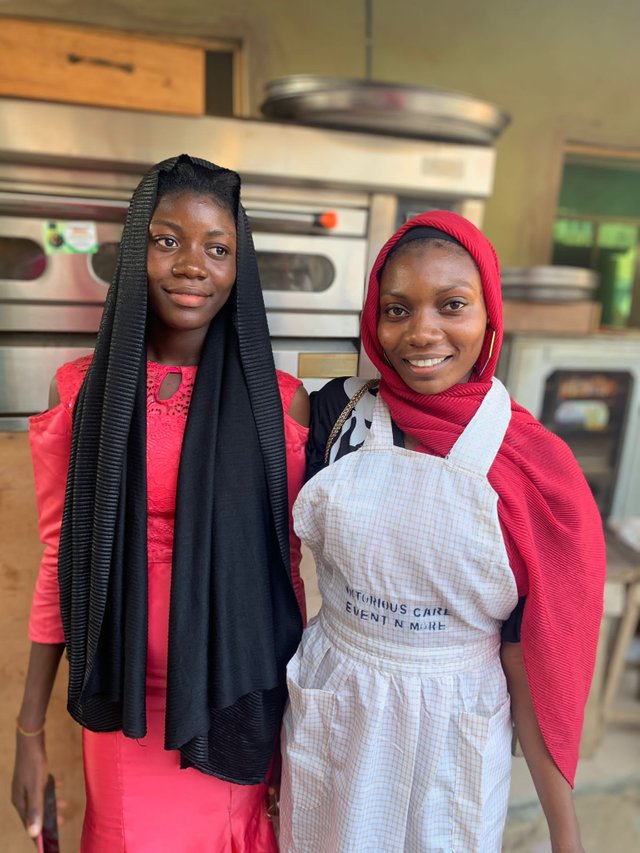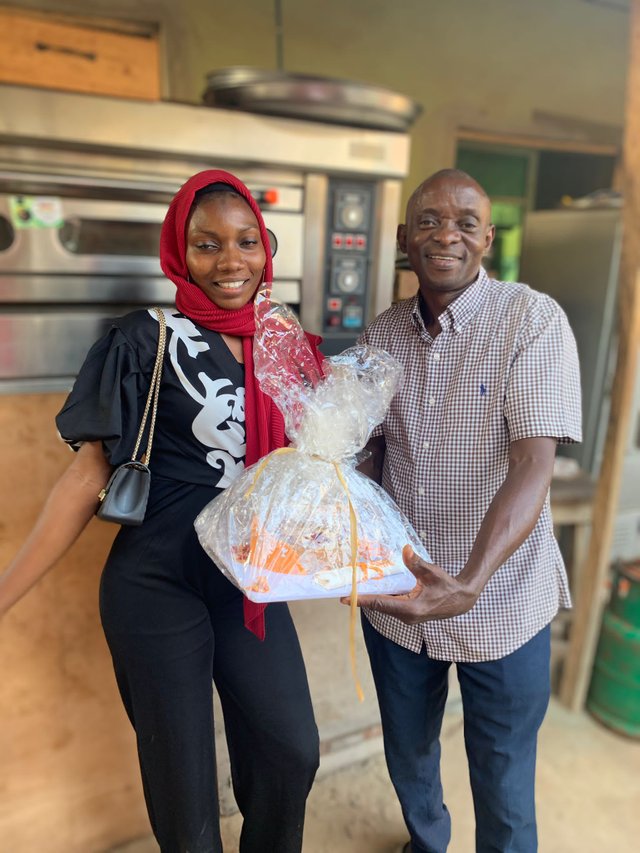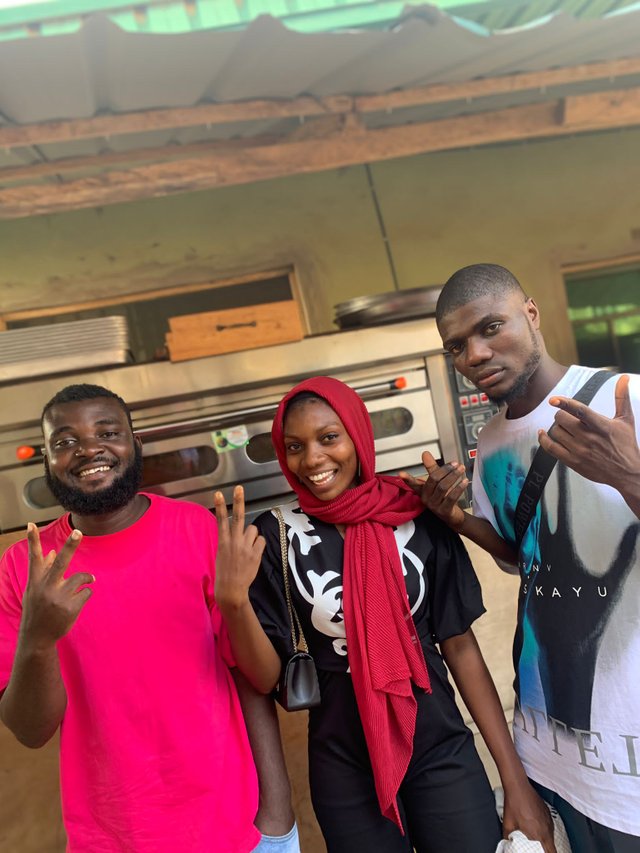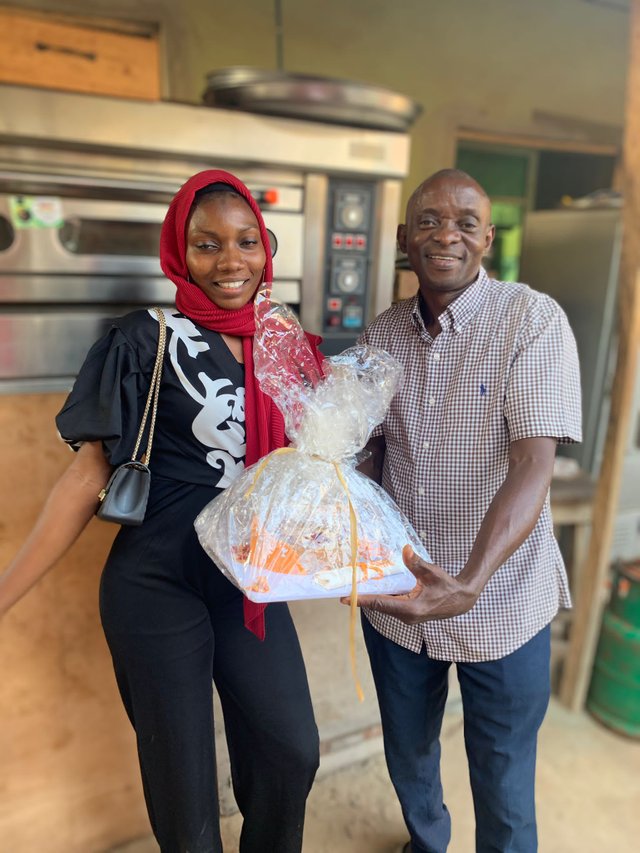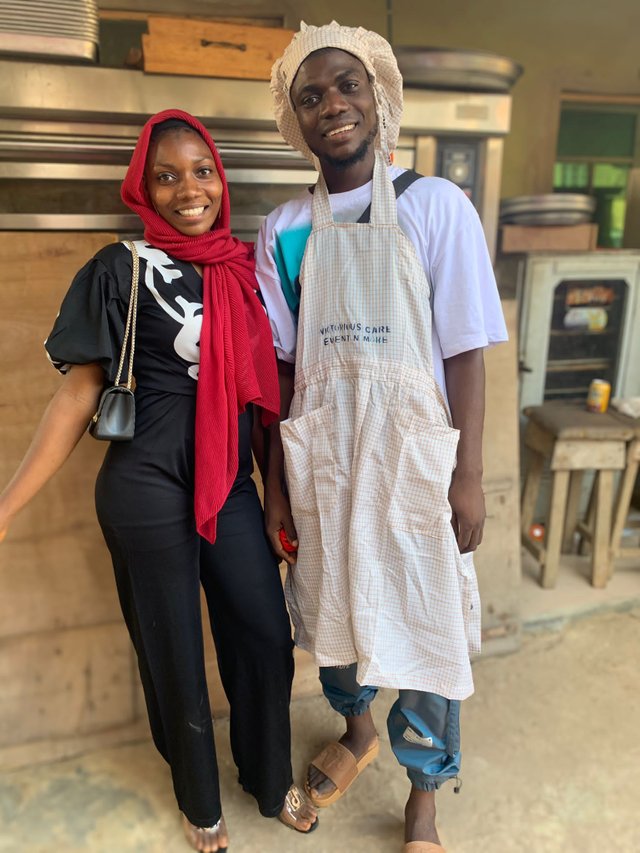 After everybody has departed, I decided to be on my way back home because my destination is a little bit far, I embark on my journey back to my residence, on my way, i say a power bank, I took interest in it and I taught of buying it because of the power supply in my area, I have been coming short of posting in the steemit blockchain because of low battery and the power supply was not given thereore I will have to find places to charge or I charge for fee however, I have been thinking about buying a power bank for a while but I haven't seen any that is of my interest until i found the very one.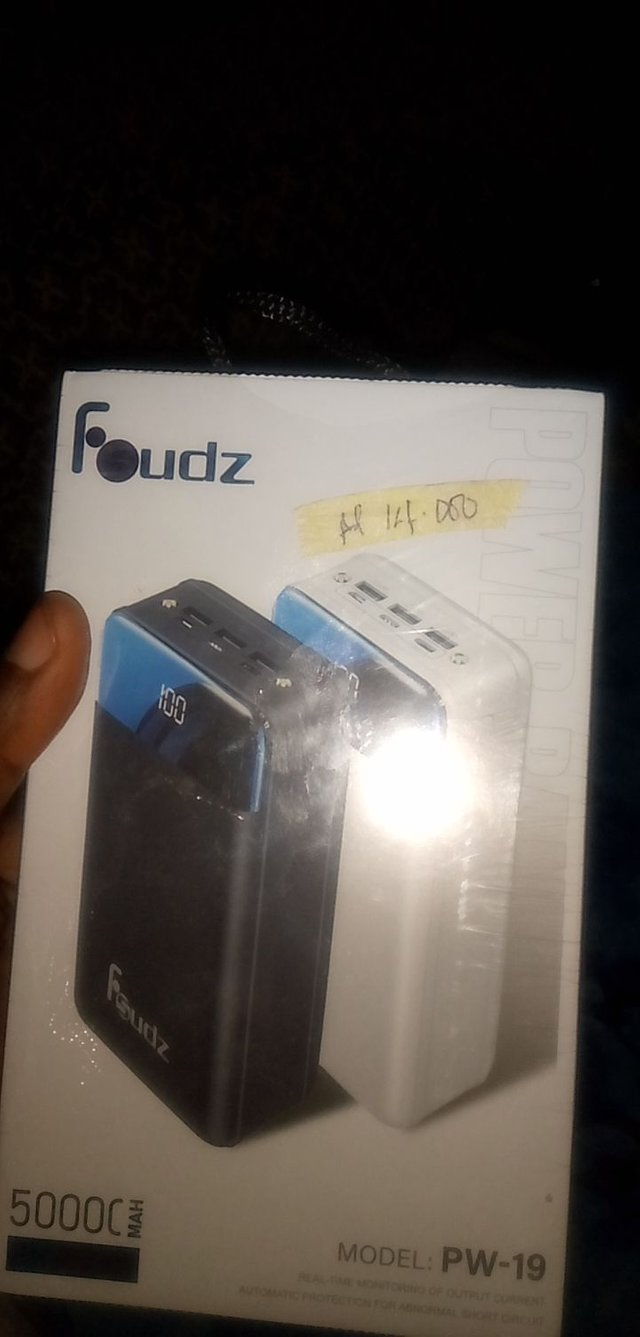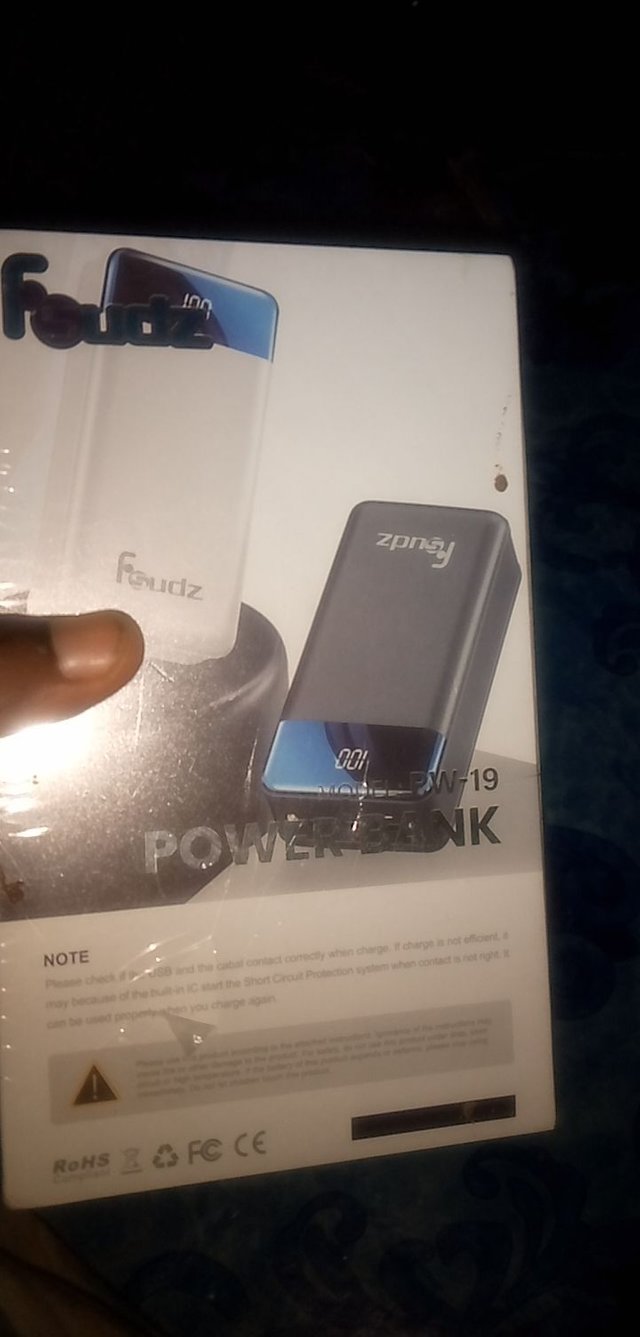 I want a power bank that will be able to charge my phone twice, I use an android phone with a 5000mah capacity, so what caught my interest in this very one was the capacity, this power bank has 50000mah, interesting right, I will charge my mobile phone 10 times before it run out of supply.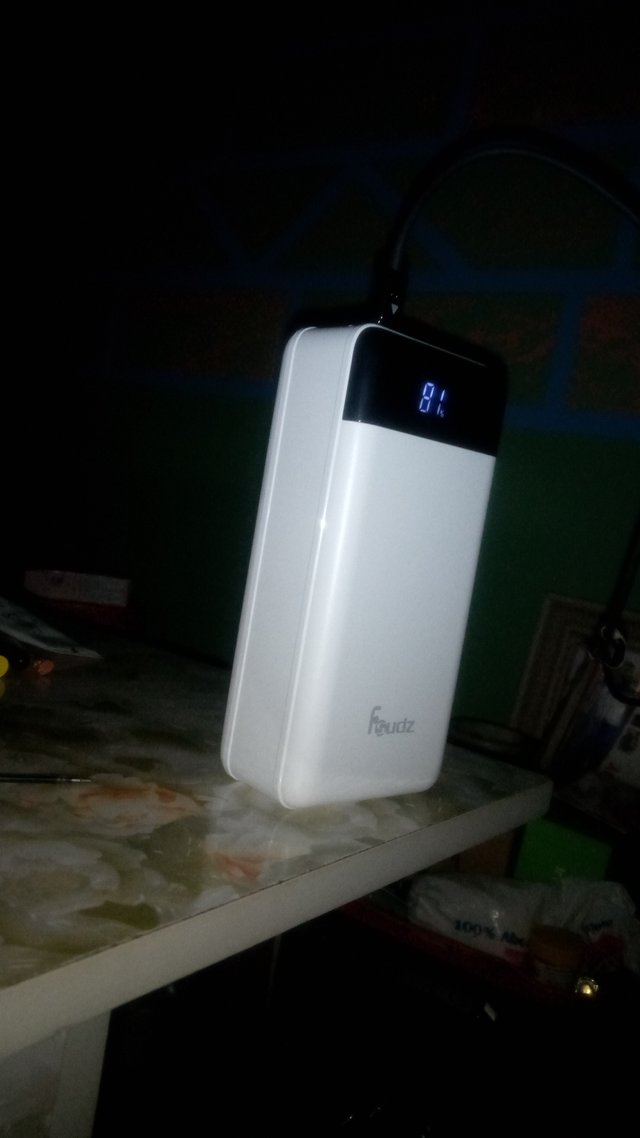 I engaged in negotiations with the seller, I didn't know the price was already tagged with the item, on checking the price tagged to the item I found out it will be able to get it at a steem price of 84.84 steem at the current steem price (#165), it was affordable for me so I paid and left, in a little bit of time I got to my residencial area at around past 7pm.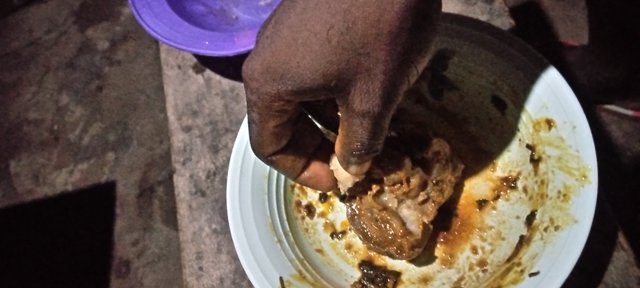 I went to my canteen spot and I placed my usual order which is semovita draw soup and stew with a fish and meat, after eating and relaxing for digestion I paid a total of 4.5 steem and I wen straight home..
As I got home I had a shower, made some few calls and I checked my WhatsApp messages and replied all of my messages, so I got about sharing my Sunday with my dairy..
This is how I spent my day, thanks for reading, thanks for stopping by.
Cc: @ngoenyi