ROAD SHOW MEET ABIA STATE POLYTECHNIC STUDENTS ON CAMPUS. 15TH-OCT-2021.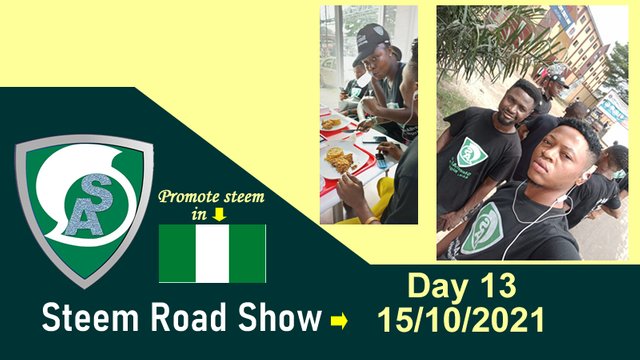 INTRODUCTION
Good day everyone, so far so good steemit promotion has being going very great and the interest of being about what steemit is in Aba is gradually gaining wait.
One thing is sure that the steemit promotion activities is finally gaining results and acceptance in the general public. People are beginning to recognize our faces and that alone has made some folks to sign up considering the fact that we are always coming out for promotion.
Now some of us are called the name "steemit" and not just that people ask us to give them our attention even at points when we are not doing promotion. What I have learn is that I have become what I promote. And I am not complaining as it gives me so much joy to add value to many who I know and I don't know.
FEW HOURS BEFORE THE PROMOTION ON FRIDAY.
I work up early morning at about 5am and took the lodge morning devotion with my roommates. After the devotion we prepared breakfast and shared together we we're cry excited because the weekend had come.
At about 8am I received a notification that gave me the direction for the days promotion which was at Abia state Polytechnic Aba. Abia State What3words
I was excited because the venue for today's promotion was not too far from my office as a corper. Our meeting time is usually 9am and that was the same time with my office work.
I hurried to the promotion venue and after then I strolled to my office to keep my bag to reduce the load on me. When I came back I start promotion proper as I entered the school. Through the main gate.
STRATEGY FOR PROMOTION TODAY.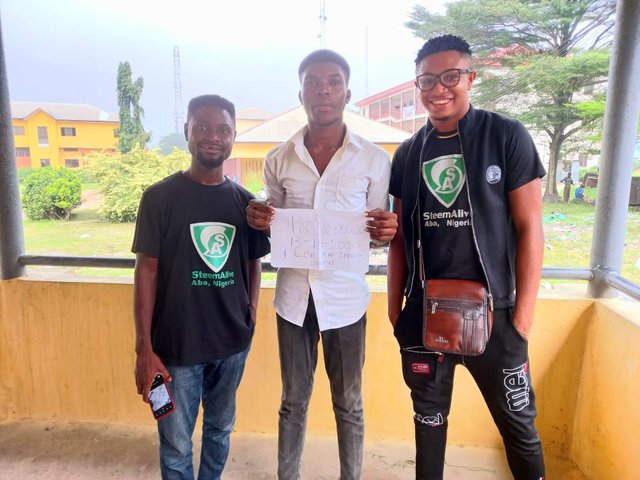 We took our promotion more individual based today so as not to really call the attention of people to our promotion activities yet at the same time sign up alot of people. However we still have our plans of going to negotiate with the school beginning with the security and student union Government to gain the access to address the students on a larger platform which may involve us going to meet department by department or one class after the other.
In light of today's promotion I worked along side some very awesome promoters like
MY EFFORT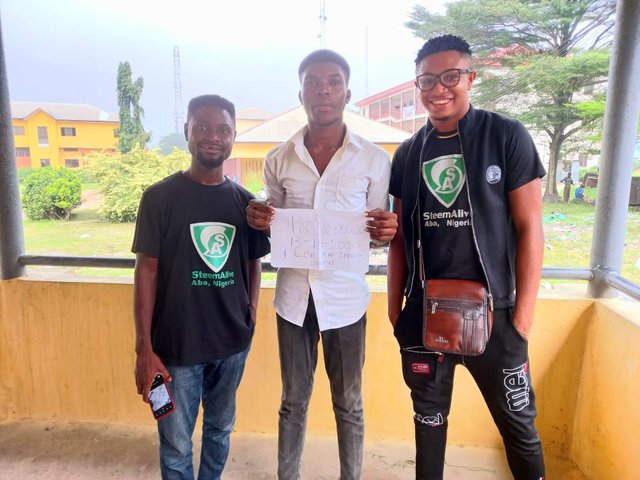 My effort was basically to bring students to the above mentioned promoters to sign up. So I will walk to a prospect and sale steemit and ones the person is interested I bring the person to them to register.
This has being my efforts for a while now and I do this because I believe in team work and also I believe as they register our have more time to talk to other new prospect. However I have received counsel from my boss to start doing the registration myself and not give the people to them and I must say I have understood this point and will walk on it
LIST OF FEW PERSONS WHO HAVE SIGN UP ON STEEMIT ONLINE WITH MY HELP
Below is a few number of persons I have signed up who are not physically with me.
@thebeloved001, @patience-otis, @divine001, @the-ann and more. All this people I have created a whatapp group for online where I mentor. Hence the can be called my mentees on steemit. I hope to help them achieve the best on the steemit platform.
Some of this people who have signed up have made their introduction post in the @newcomerscommunity while some are currently working on their introduction post and show as long as they keep listening to my instructions they will come up.
When it was 12pm I was already feeling famished and I needed to run back to my office to continue the days job.
REFRESHMENT TIME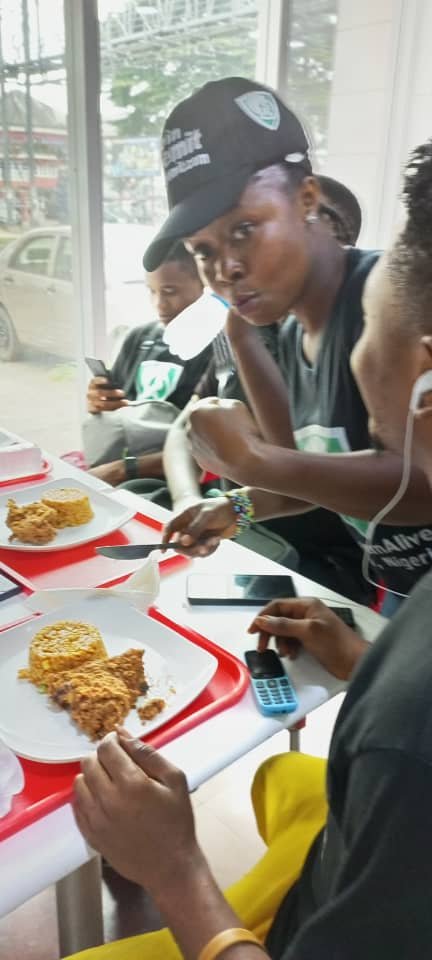 Our refreshment today was something so sweet and nice, we were served jollof rice and chicken and water at chicken republic aba. What3words
I mean today was really cool as I was so feeling myself at that eatery as a matter of fact I will be visiting that spot again for a wonderful meal at that.
SPECIAL APPEARANCE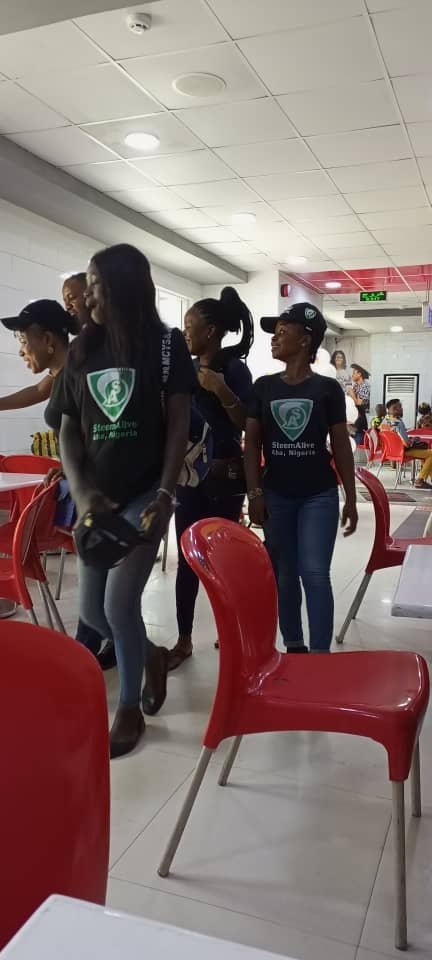 We had a surprise visit from the city of port harcourt one of our Aba steemalive official @ninapenda who made for today's promotion . She has been a great promoter and personality at that I look forward to seeing her exploits of promotional activities in PH city. Indeed we miss here already as she has completely relocated from Aba.
SPECIAL THANKS
I wish to appreciate the aba coordinator for steemalive community @samuel20 who leads our promotion movement thank you for your instructions sir the mean so much to us.
Saving the best for the last is to appreciate our admin @steemalive @focusnow the man who I will love to be like on this platform. You have been a greet figure through this season of promotion doing this work with you back to back makes up the vibes.
Thanks for reading we keep the PROMOTION on accelerator move.