STEEM ROAD SHOW: MASSIVE PROMOTION IN ABA NIGERIA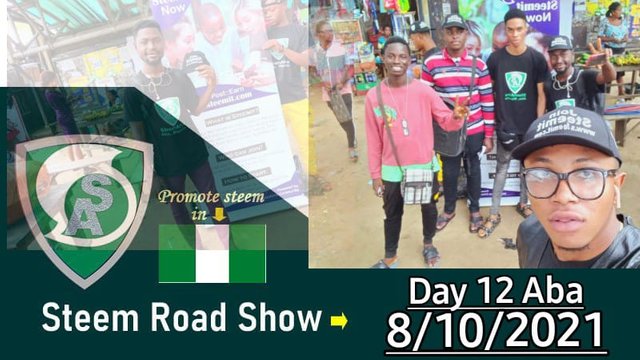 INTRODUCTION
Good day steemians, today was awesome and what made today was the fact that I was in the field adding value to humanity by promoting steem, under the @steemalive community platform.
Steemalive as a community has been doggedly pursuing the course of steem promotion in different cities in Nigeria. As a member of this community I will say the community is focused this season in making sure that the whole world hears about steemit. They have placed various strategies in place such as SIM, STEEMPROMA, STEEM ROAD SHOW, STEEM PROMOTERS CLUB and more to Make sure steem is promoted every 24 hours.
I will Love to appreciate the admin of steemalive community @focusnow for leading a worthy course and Weldon to his officials in all cities in Nigeria and all SPVS.
MOMENTS BEFORE THE ROAD SHOW
My name is @peterabagi am a serving corp member who is happy to identify with steemalive community and participate in all the needful.
I was happy today was road show when I woke up but I was wondering exactly how I will manage my time since today was also my last of opportunity to be cleared for the month of October at the local government.
MY CLEARANCE AND ROAD SHOW
So I woke up early and prepared , also i dressed in the road show uniform yet I carried my clearance form. My intention was to go for the clearance before the road show. However, I had a major challenge where my inspector came late and delayed me. To a point I had to leave my clearance to attend to road show.
I went for the road show because I wanted to meet up with the volunteers team before the road show will be over.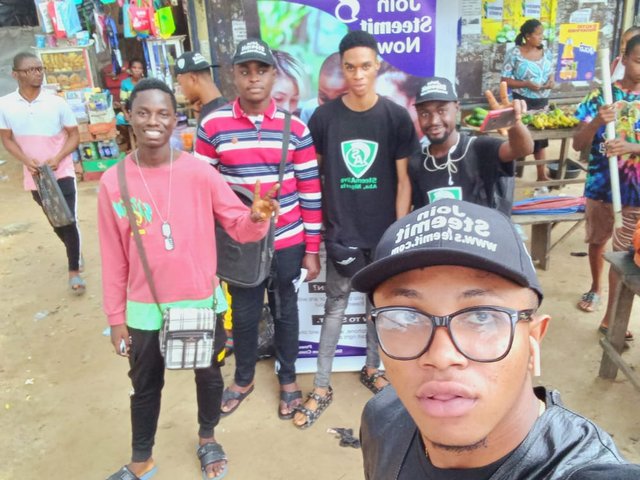 SPVS Pictures
So I called the coordinator @samuel20 and gave me direction of where the road show was taking place which was at ABIA STATE POLYTECHNIC ABA. what3words
When I got the information I took a keke and exchanged my card number to eleven so that whenever I return from the road show I will still be early to thump print.
ARRIVAL
I successfully arrived the venue of the road and I saw most of the promoters doing what they know how to do best (promotion).
I joined the promotion immediately and started calling students and explaining to the them about the use of steem and the advantages of steemit in their life and family.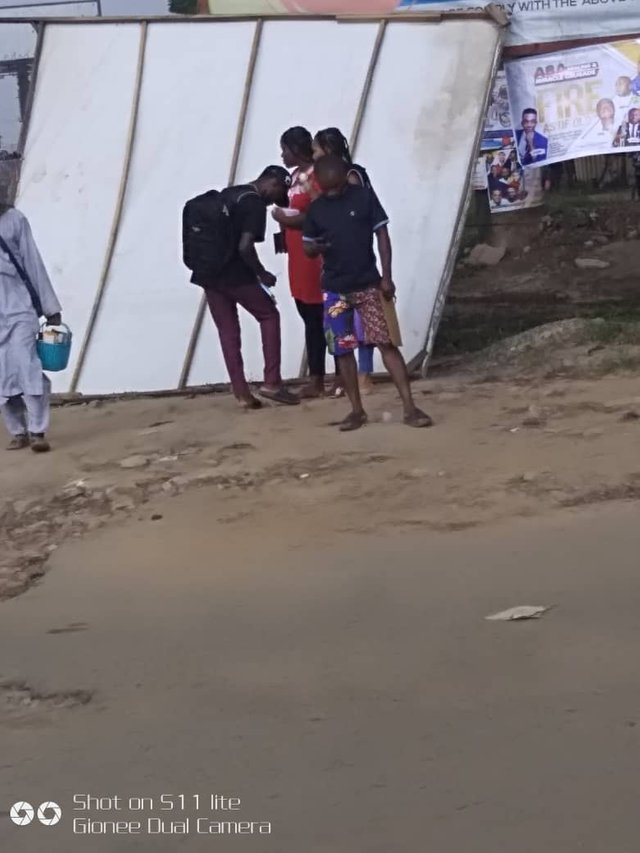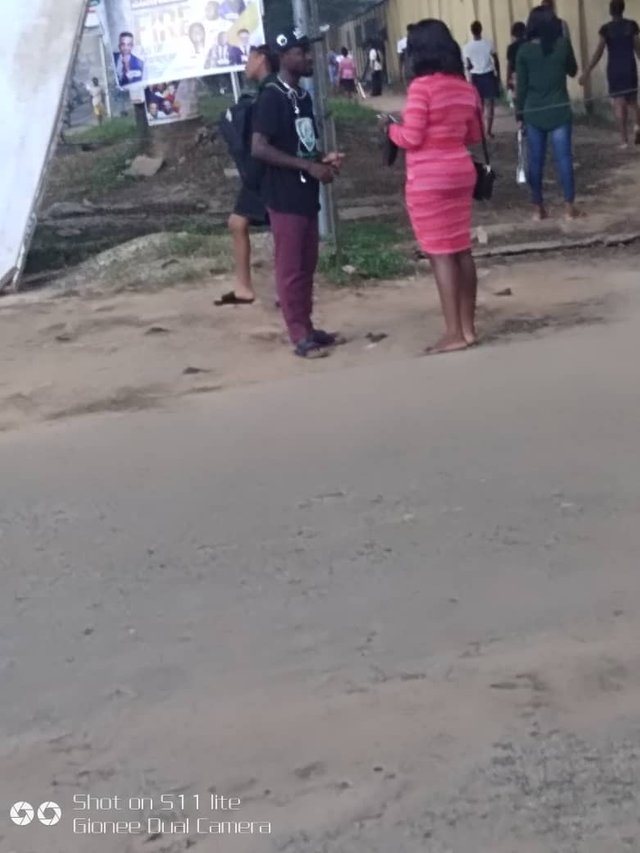 RESPONDS FROM PROSPECT
The reaction of all the prospect can be categories in two which are positive (+) or negative (-).
By positive I mean those who showed interest and gave us time and their whatapp number to keep them in check.
By Negative here I mean those who are forming and did not giving us chance to even talk to them. Especially the young girls. For those prospect who claimed positive I sent them to @jokkystar to register them on STEEMIT.
BACK TO ABA SOUTH LOCAL GOVERNMENT
I successfully spoke to more than 10people before my friend @erinosho called me to run to the office that the local government inspector has started clearance .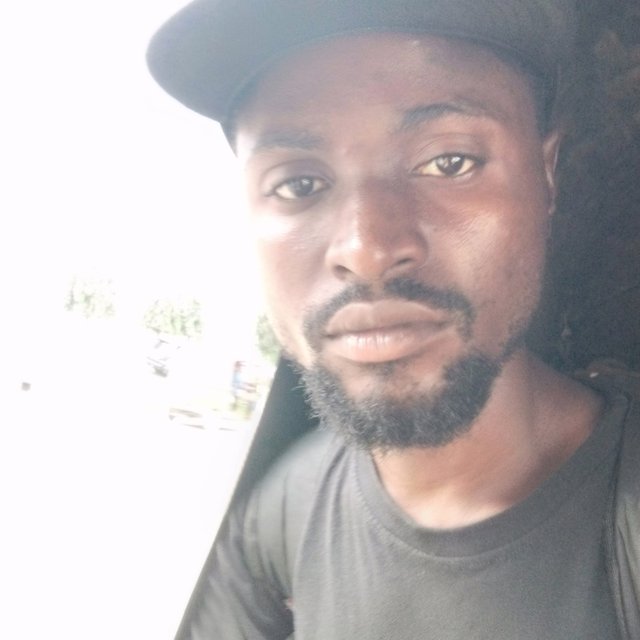 I took a keke back to my Local government and Gods willing I was able to thumb print successfuy. But before I Left I told @samuel 20 that I have to go before coming back for better refreshment. I ran to the local government as soon as I got there I did my clearance and I return back to ABIA POLYTECHNIC ABA.
When I got there it was already time for refreshment and they had moved to the place for reshreshment which chicken republic Aba.
REFECTORY MOMENTS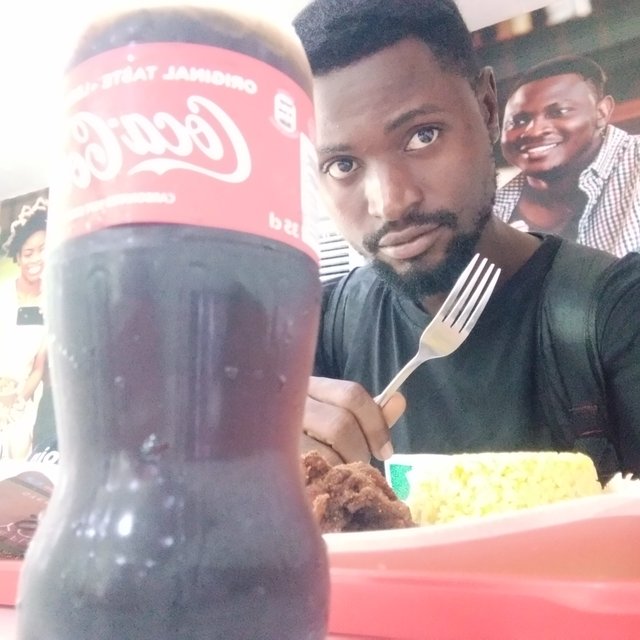 After the road show the team went to a refectory to refuel since every one was famished. The name of this refectory is called Chicken Republic just oppossit ABIA POLYTECHNIC.
The refectory was really conducive and had red and white sites, with very tall staffs serving customers. They served the team meat pie and minerals.
I came in late and I was very hungry so I decided to take rice and chicken. I was so refreshed and i must say i really enjoyed myself.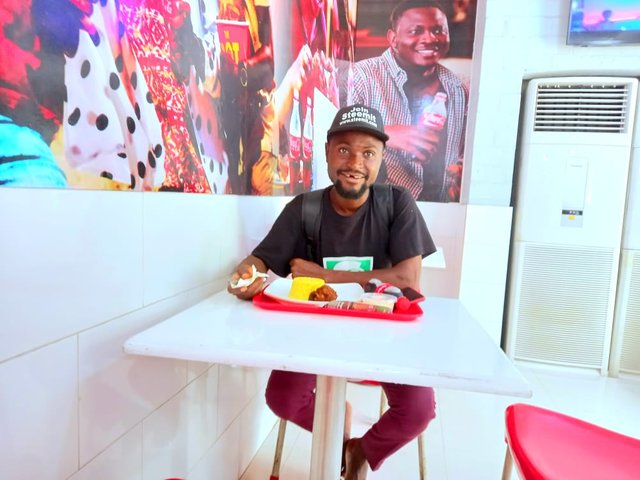 We are always fed during road show and it is something to appreciate the admin of steemalive community for always sponsoring. I believe in the next road show I will not been hopping around but make sure am there at the right time time since it wont fall on clearance day.
IMPORTANCE OF THIS ROAD SHOW
The importance of this road show can not be overstated as it has really brought steemit to so many.
The enlightenment and excitement coming from the road show when we go to talk to people about steemit is like a newly married man. Steemiy must be promoted it is worth it
RESULTS
The final result of our road show was handed over to our leader. We have layed down great ways of promomoting as we continue nextweek.