THE DAIRY GAME : STEEMIT PROMOTION IN BENUE STATE NIGERIA UNDER SIM PROJECT . BRINGING STEEMIT TO MY STATE BEGINNING WITH MY NEIGHBOUR AND A CHURCH GROUP.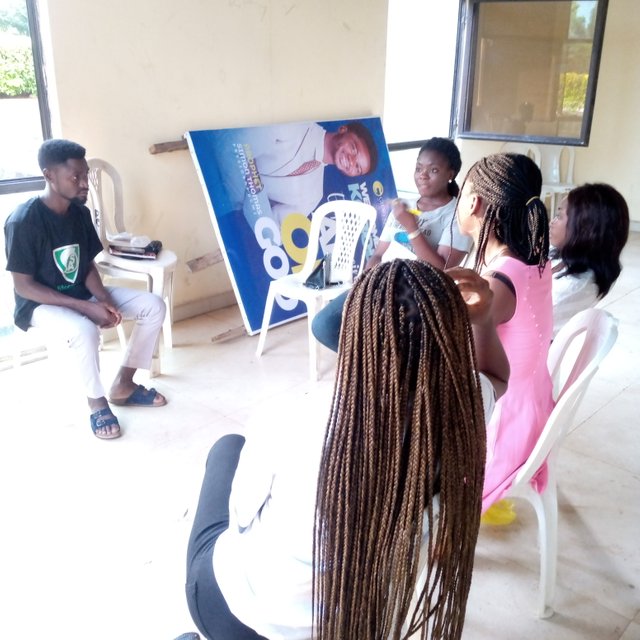 INTRODUCTION
Goodday to us all on steemit and especially to us in this community steemalive , it gives me so much joy and honour to be the one bringing steemit to individuals and group in my state. I become so interesting in promoting steem and that why I decided my friends and family will not be left out of the benefits on this platform.
I believe steemit has added value to my life and many others on this platform hence it is only right to promote steemit by joining the SIM on going project under the steemalive canopy.
WHEN I TRAVELLED
I traveled to Benue state this month on the 10th of September, due to the bad roads and security challenge, I could not arrive that very day but the next day.
My experience on the road i will say was really stressfull, it was full of many hurdles but I thank God I prevailed. I even slept in a town called aliede because there was robbery after aliede Gwer East Local Government Area of Benue state.
After my arriving and settling in, my mom gave me good food, the hospitality was great. After I rested I went to visit my neighbour.
PRESENTING STEEMIT TO MR AMEH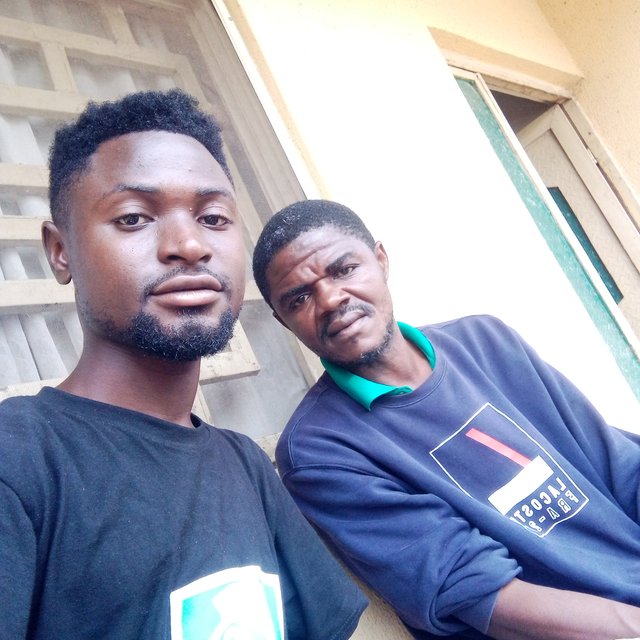 I went to visit my neighbour Mr Ameh and after we shared salutations, he started telling me about some online platform he is making money from so I listen and after he was done I also told him about Steemit.
I sent him the image of the steemit road show banner printed by @focusnow which was a support from @stephenkendal (100steem support).
He got the information very clear and I gave him proper guidance to register on steemit for free. His registration was successful and his username is @Pstamehba am currently guiding him on his introduction post in the new comers community which will soon be post.
He was really interested in steemit and with the expression on his face I hope to see him very active. He is a father of 3 and a husband of one wife.
PRESENTING STEEMIT TO MY DEPARTMENT IN CHURCH.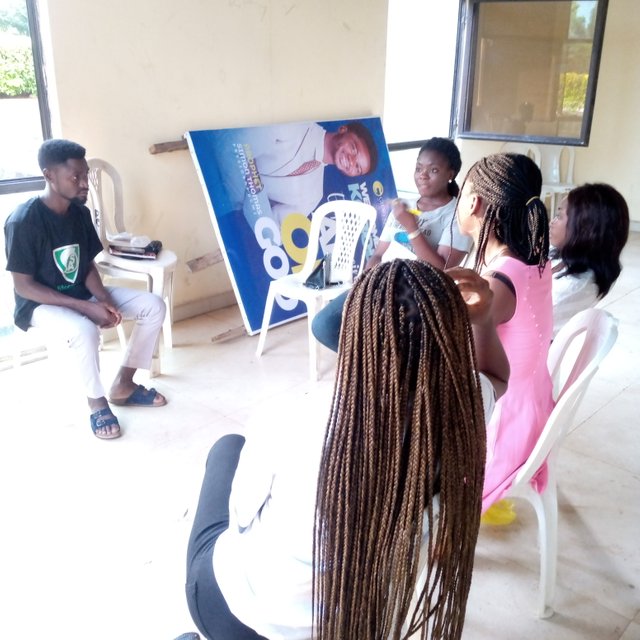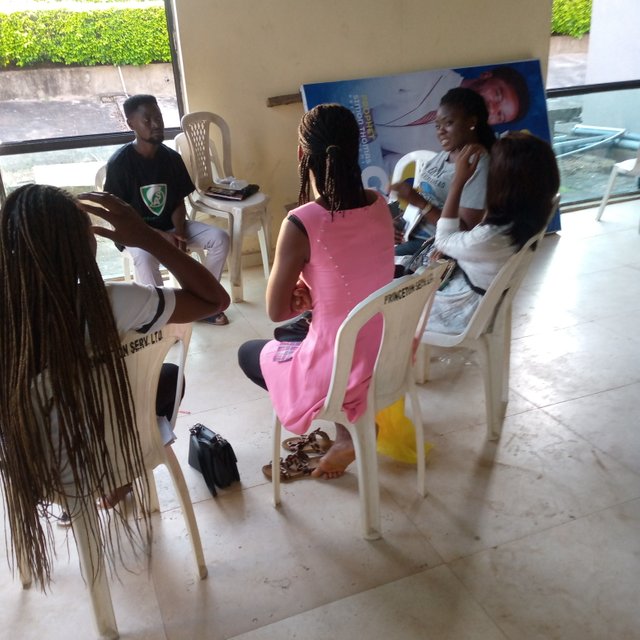 I was also able to present steemit to a depart in my church in Benue State. The name of the church is Glory Carriers Ministry International located at Sheraton hotels.
Before I traveled I had called all of them to them to get ready for the Goodnews I was bring hence they all came to church expantant.
I was able to explain steemit to them in clear and simple terms, I cleared the air OK the subject of down lines and how that I have been withdrawing on steemit without stress.
They were so excited and told me they had not seen that before, that some people told them about other platforms too some months ago but that the company folded up I was able to explain that steemit is not a company and can not fold up and they also have not to fear.
So they agreed to do steemit and I started helping them to sign up and I explained how to sign up on steemit to all of them.
BENEFITS YOU STAND TO GAIN ON STEEMIT.
I was able to tell them the various advantages and benefits of being on the steemit platform. Which included the following :
Increase in your income. Steemit is a very good source of income and any one can enjoy this income if interested.

Increase and Develop Reading skills. Steemit is a platform where ones reading skill can increase and Develop rapidly. This is because steemit has to do with literary works like articles, essays and narrative.

Socialization on steemit also gets connection for you to even progress as you meet new people on this platform. And many more advantages.
MENTORING
I have created a platform on whatapp where I teach and explain the protocol on steemit to the newly registered prospect around me.
The name of the group is actually a solicitation that appeals to the heart which is please be active on steemit. With that am sure to answer their questions and if need be ask my city Coordinator @samuel20 to help me out.
Below is a picture showing the group name.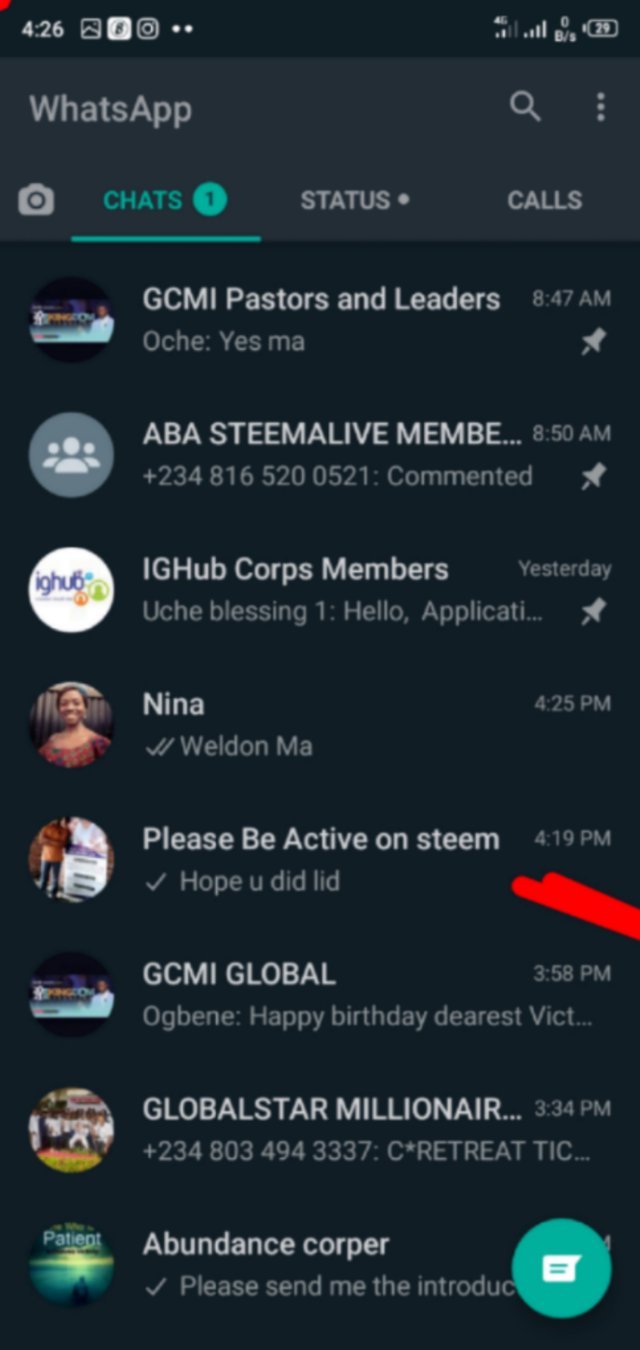 CONCLUSION
When I was done I knew I had made a great presentation and the result of it will pull Out soon with a massive number of registeration in total I have about 7 to 7 people who have registered and done introduction post.
It also gladdens my heart that most of the post has been verified.
Please stay tuned as I bring up updates from THE BENUE ROAD SHOW BY ME. Thanks for reading. The SIM project is the realest reality right now please be part of it.
I love steempromotersclub. I love steemit.